Coterie Cookbooks
This post may contain affiliate links. Please read my disclosure policy.
****UPDATE: for the launch of our new cookbook series, we've lowered the price of the e-cookbooks to just $3 (!!!) for this week only (Jan.16-22). After that, prices will go up to $5. This will be the same for each monthly book that is released. It will be $3 for the first week and then just $5 after that.
I'm popping in on a Tuesday afternoon to tell you about a fun and exciting little e-cookbook project that I have the honor of participating in! I've teamed up with some of the best food bloggers on the world wide web to bring you monthly e-cookbooks with some of our original recipes.
We're calling our cookbooks the Coterie Cookbooks and each month there will be a new theme with a new cookbook. Each blogger contributes a unique recipe each month which will result in an awesome e-cookbook with 40 great recipes for you to try. This month is 5-minute healthy snacks and next month's e-cookbook (which is already finished and about ready for you!) will be a big cookbook full of AMAZING green smoothie recipes.
So yea, this month's cookbook is 5-Minute Healthy Snacks and it's a good one! I've already tried several of the recipes and love them all!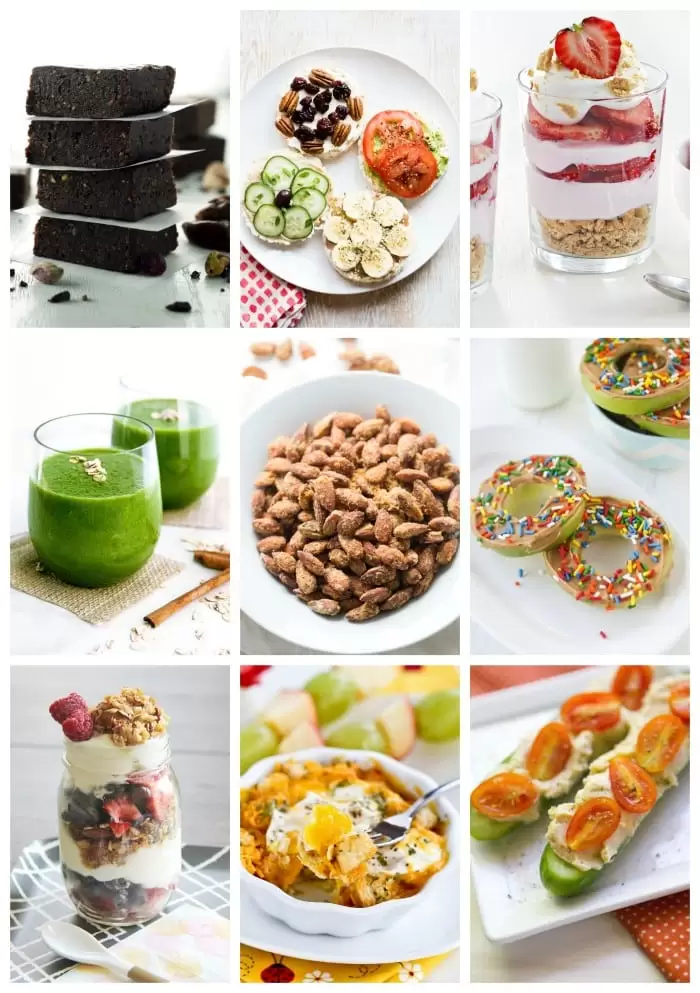 One of the things that I find hardest about eating healthy is snack time. I often end up really indulging on my snacks because I don't plan properly for them and end up just scrounging the kitchen for whatever I can find. This little cookbook of healthy snacks is perfect for quick snack ideas!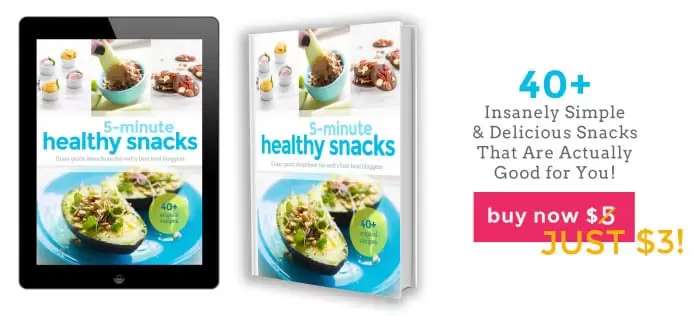 As I mentioned, we'll be publishing a new cookbook monthly so I'll keep you updated when each new e-cookbook is released! I hope you enjoy these!
This post may contain affiliate links. Please read my disclosure policy.