Goat Cheese & Avocado Toast
This post may contain affiliate links. Please read my disclosure policy.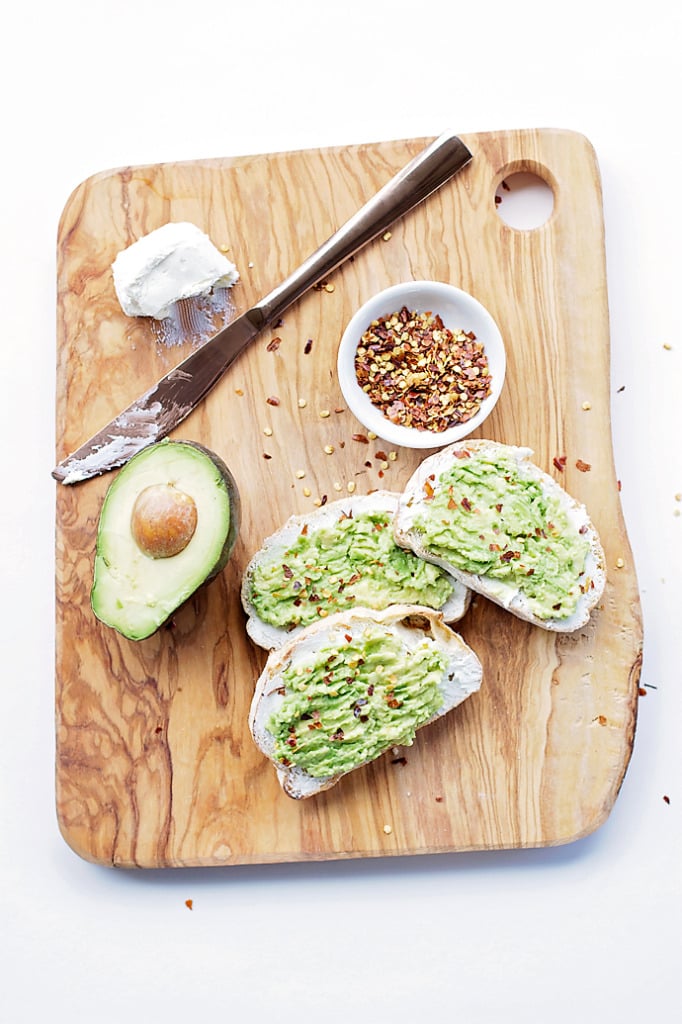 You might have seen on my Instagram a couple weeks ago a picture of something very similar to the above Goat Cheese & Avocado Toast. That's because I had this toast at Crema, a local coffee shop here in Nashville, and have been dreaming of it ever since. It's so simple. And yet so, so, SO yummy. I could eat this every single day. every. single. day!
But before we get to the toast, let's talk about my run this morning! I met up with Mary, from Minutes Per Mile, at Shelby park for a chilly, early morning run (we ran most of the time). On a good day, I can run a 5k all the way through. Mary, on the other hand, is running a full marathon next weekend. So, a fast and long run for me is probably what she does to warm up. But, I really enjoy running with her and she's ridiculously patient with me.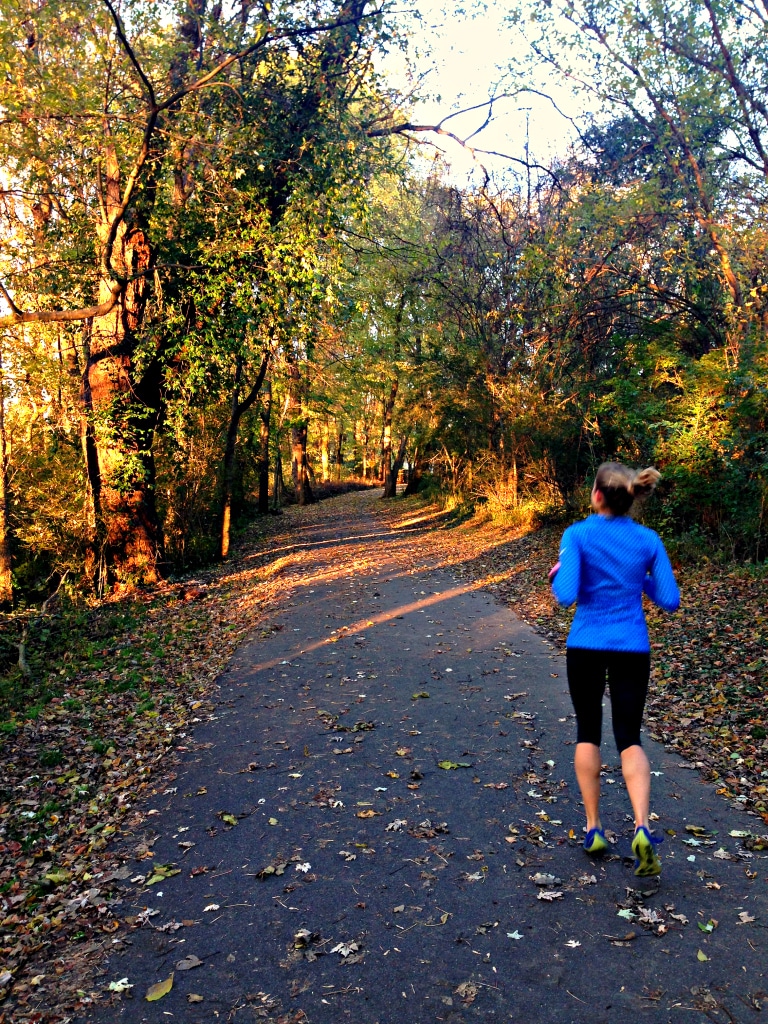 Despite the cold, it was actually a lovely Fall morning for a run. We ran (/walked a little admittedly) ~3.5 miles. I'm proud of that!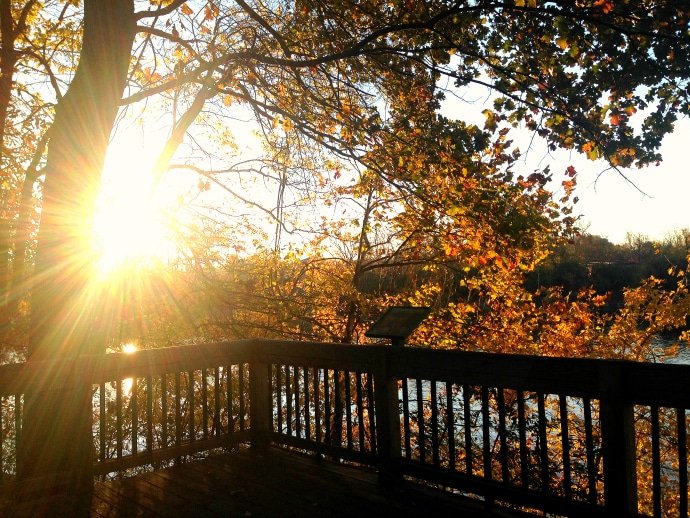 And now that I've burned 405 calories (according to my RunKeeper app, but who's really counting!!?), let's eat some bread and avocado and GOAT CHEESE!!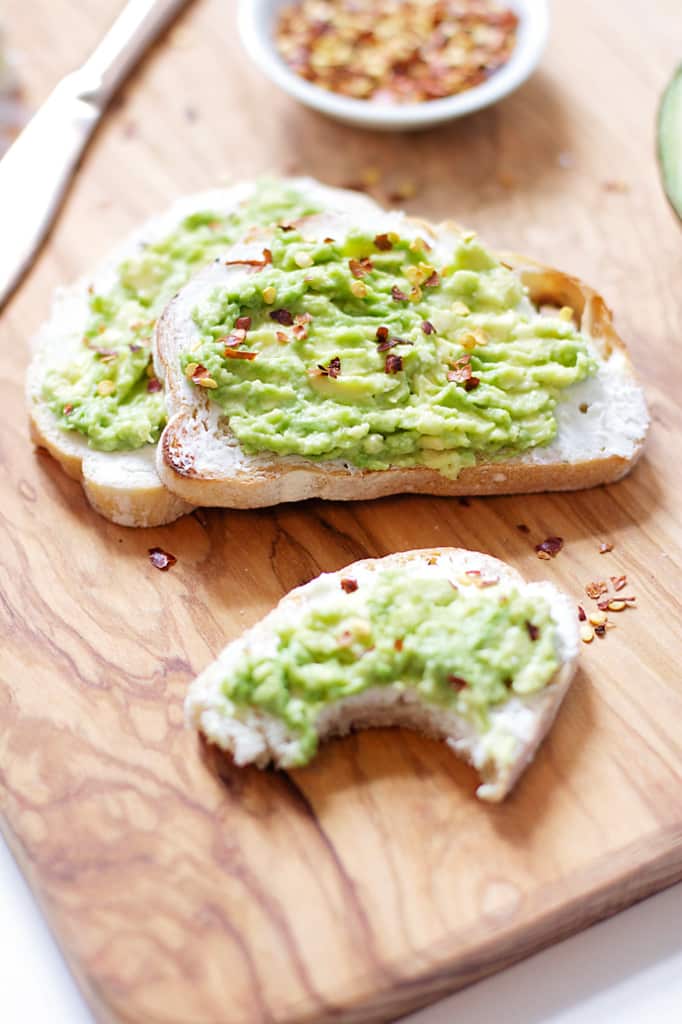 I love this toast so very much. The addition of the red pepper flakes makes ALL the difference. Mmmmm.
True story: I don't own a toaster of any kind. We keep talking about getting one but have yet to do so. So, my bread gets toasted in the oven. While that's happening, I mash up the avocado nice and good and get the cheese and red pepper flakes ready.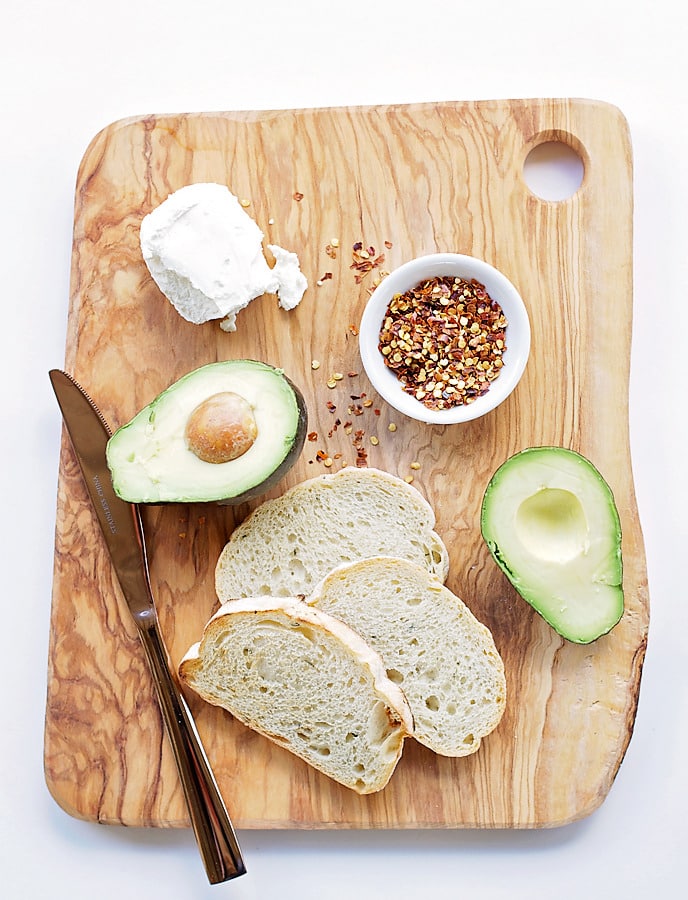 Let's be honest, this isn't really a recipe. It's just an excuse for me to share one of my favorite things with you. So, lets speed through this "recipe".
Once the bread is toasted, just smear (does that word irritate you at all?) the Goat Cheese on the toast.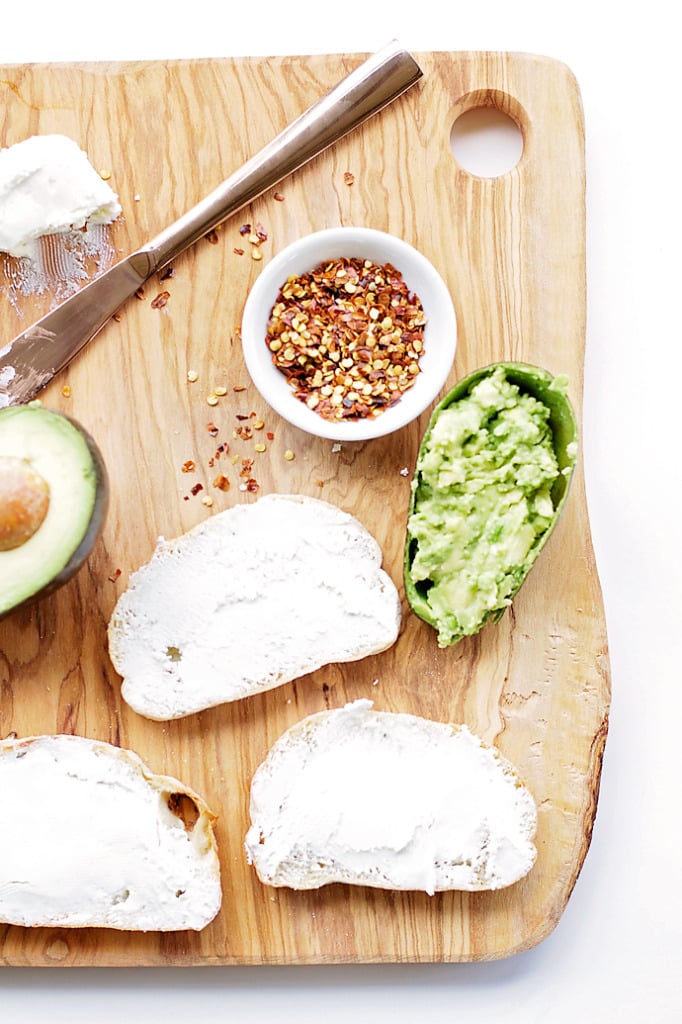 And then the avocado.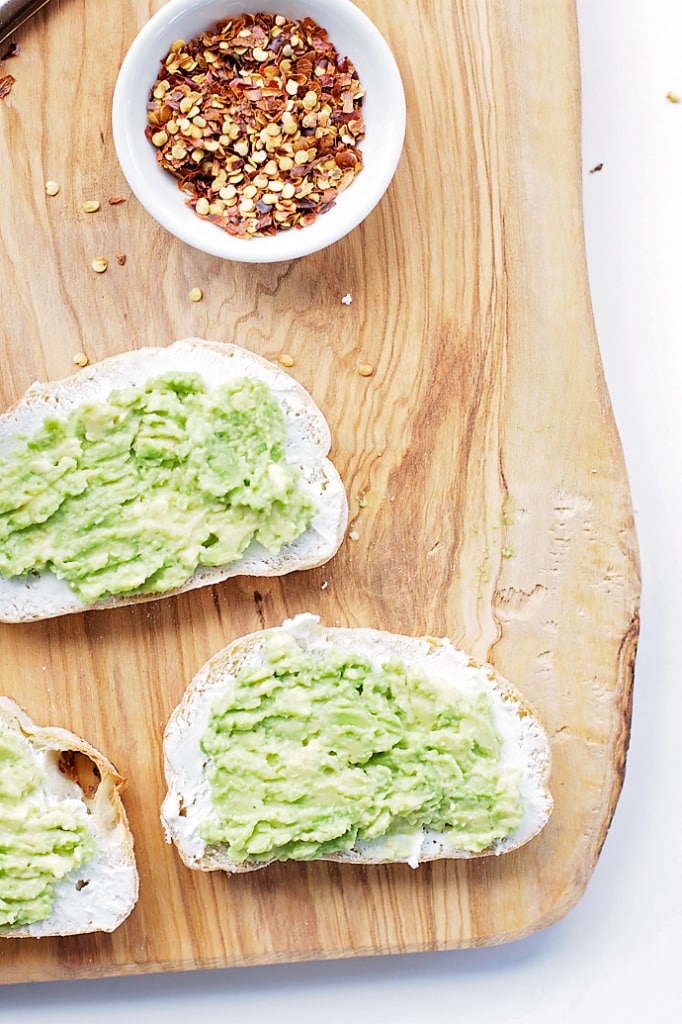 Sprinkle with red pepper flakes and then eat RIGHT AWAY! It tastes much better if you eat it while the bread is still hot and just beginning to melt the cheese and avocado all together. SO YUM.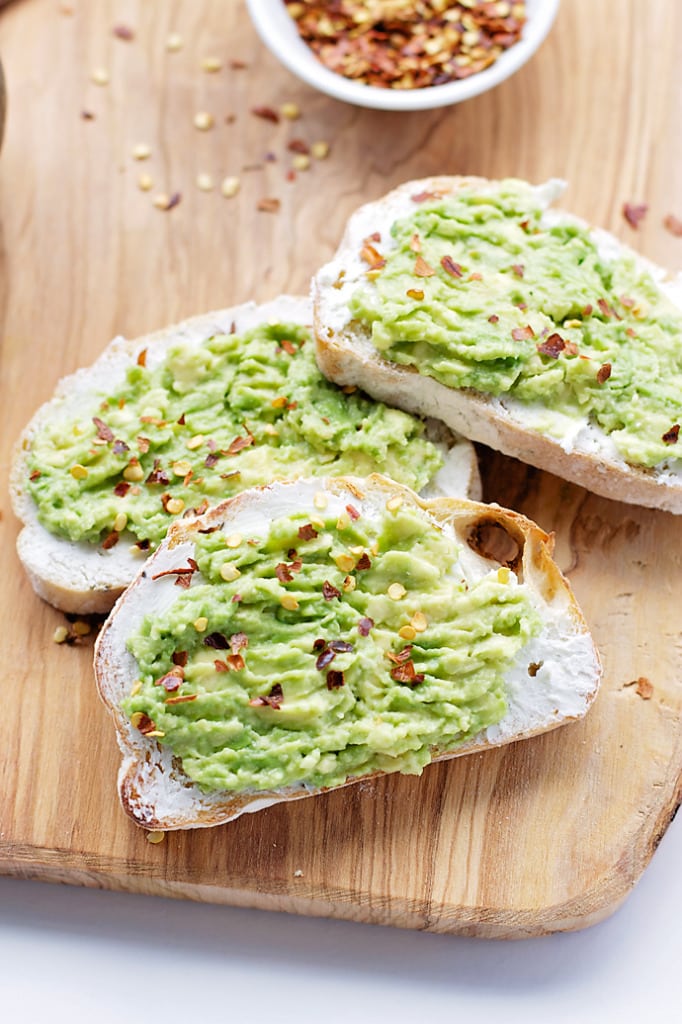 Favorite kind of toast?? This toast definitely wins in my book!
ps: to make the toast even better (is that possible?) use some fancy bread like the potato rosemary bread that I'm obsessed with. Pro tip for you right there.
Print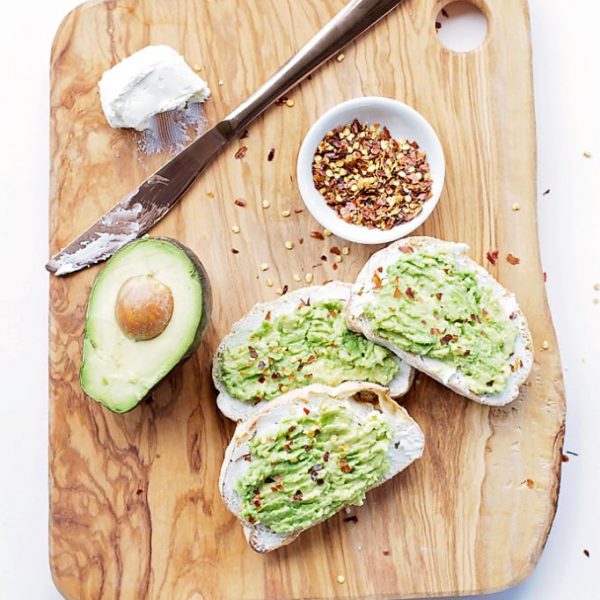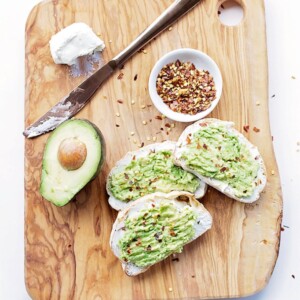 Goat Cheese & Avocado Toast
---
Total Time:

5 minutes

Yield:

2

1

x
4

pieces of bread

1/2

ripe avocado, mashed

3

–

4

ounces of goat cheese
red pepper flakes
---
Instructions
Toast your bread.
Once toasted, spread the goat cheese evenly on the 4 slices of bread.
Then, even spread the avocado on the 4 slices of toast.
Sprinkle red pepper flakes over the toast.
Serve immediately! Mmmmm.
This post may contain affiliate links. Please read my disclosure policy.