Honey Balsamic Chicken Skewers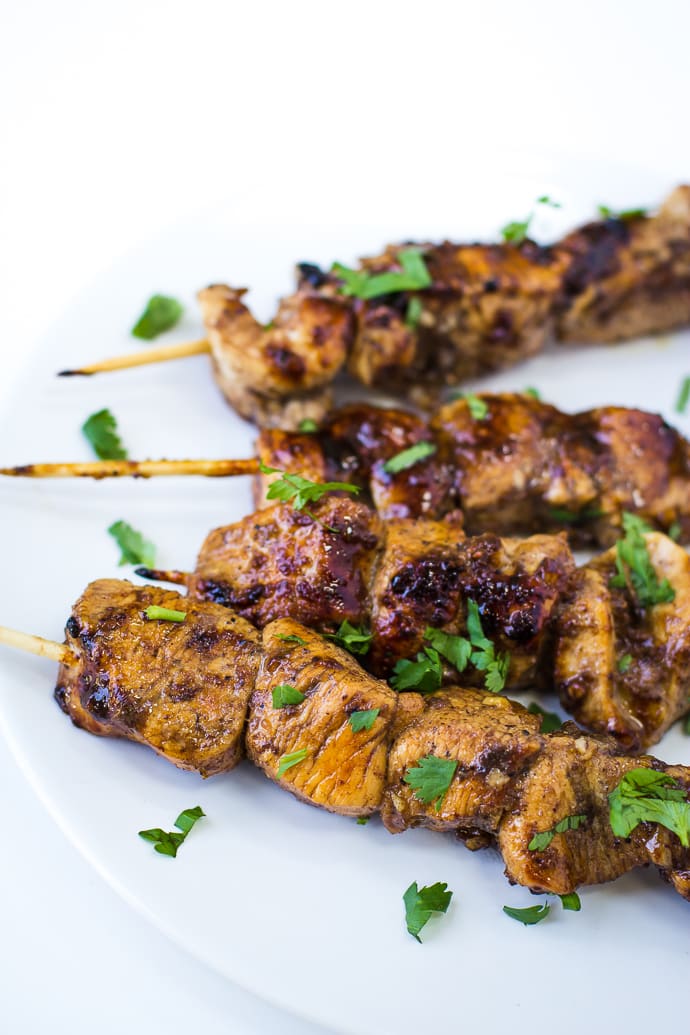 We eat a lot of chicken in my house. Especially when we're working on eating leaner and cleaner meals. It's my default when I want to eat healthy without a lot of effort. Problem is, chicken can get very boring, very quickly. So, I've become rather crafty over the years of eating simple chicken breast meals that are simultaneously NOT boring and bland. Also, something about putting food on a stick makes it so much more fun!
These Honey Balsamic Chicken Skewers are my attempt to make chicken fun (ya know, without covering it in butter and flour and deep frying it).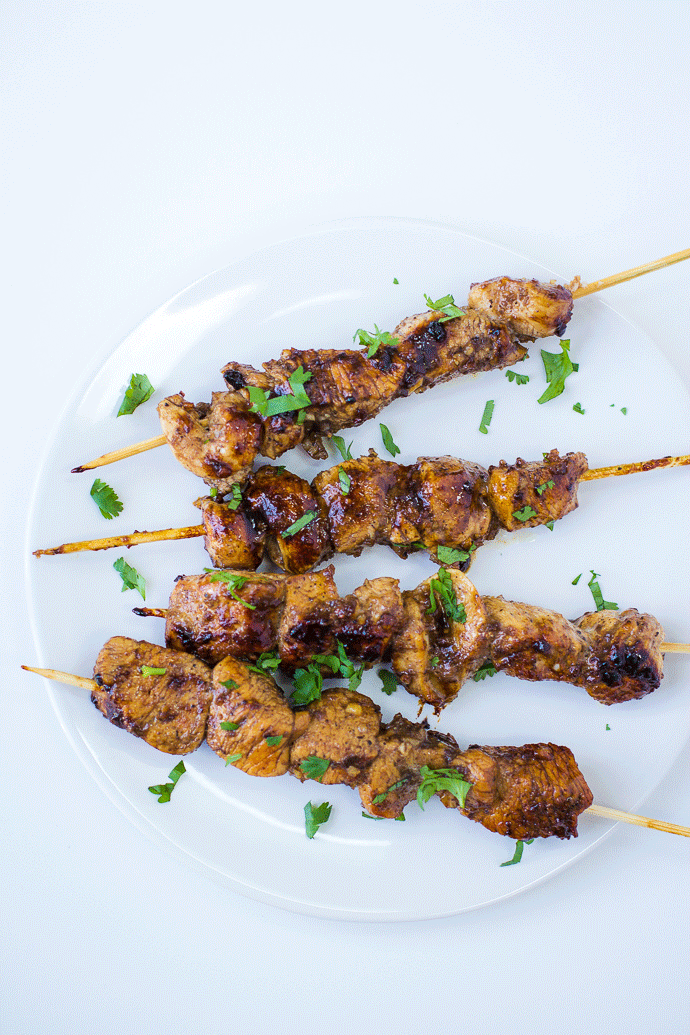 The recipe for these skewers is super simple which I love! Just mix all of the ingredients together, add the chicken, and let it marinade for a bit.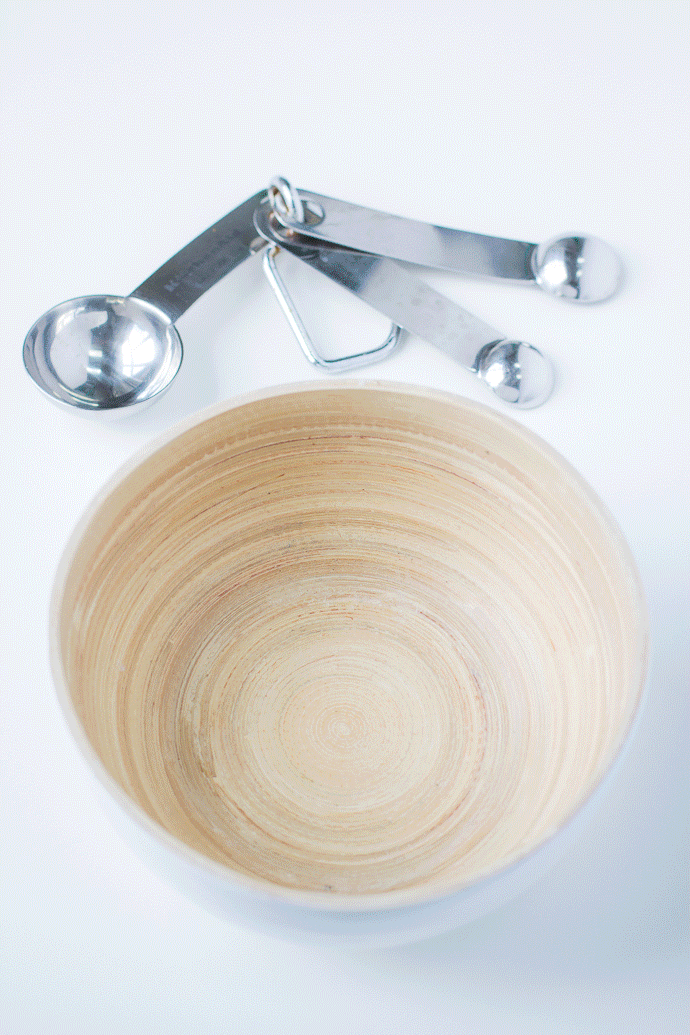 From there you just stick the chicken on some skewers and cook them in a skillet over a bit of olive or coconut oil (or really whatever oil you so desire).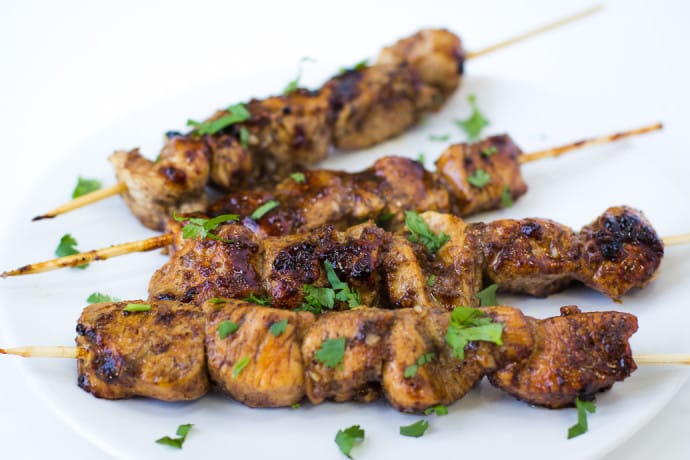 Print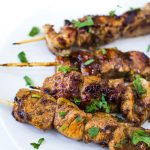 Honey Balsamic Chicken Skewers
---
Prep Time: 1 hour
Cook Time: 15 minutes
Total Time: 1 hour 15 minutes
Yield: 8 1x
Scale
Ingredients
Marinade:
2 tablespoons of balsamic vinegar
2 tablespoons of Worcestershire sauce
2 tablespoons of honey
1/2 teaspoon of salt
2 teaspoons of onion powder
1 teaspoon of freshly ground black pepper
2 large cloves of garlic, finely minced
1 teaspoon of ginger, finely grated
1 tablespoon of toasted sesame oil
Other ingredients:
1 pound of chicken breast, diced into 1 inch pieces
additional oil for cooking
additional 1 1/2 tablespoons of honey
optional: chopped cilantro and sesame seeds for topping
---
Instructions
Combine all of the marinade ingredients in a medium bowl and whisk together.
In a large plastic bag or bowl, combine the marinade with the chicken and toss until the chicken is fully coated. Let marinade in the fridge for at least an hour but more if possible.
Put the chicken pieces onto skewers and cook over medium heat. When the chicken is mostly done cooking, drizzle a little bit more honey over the top of each chicken skewer.
Once fulled cooked through let the chicken cool slightly before topping it with sesame seeds and cilantro.
Serve and ENJOY!!
---