Last minute gift guide: all my favorite things!
This post may contain affiliate links. Please read my disclosure policy.
Okay, I know: this is probably the worlds most last minute gift guide. If you follow other bloggers, they released theirs AT LEAST a month ago. But, I was swamped with Thanksgiving week and making lots of delicious holiday cookies. SO, I have a pretty good excuse :D
Since today is the day (December 14th) that many retailers are saying is the order deadline if you want presents by Christmas, I figured that I wasn't TOO LATE.
I'e always hesitated to do gift guides because I don't want to overload you with a bunch of trendy junk. Instead, I've compiled a list of my FAVORITE things. Most of these are things I used and loved for YEARS but a few of them are new favorite things of mine. I'll label everything appropriately and let you know why I love it so much.
Let's dive right on in:
First up, my long time favorite cookware. I posted on Instagram about these recently and SO many people asked about them and where I got them.
These are all from the Dansk Kobenstyle line. I bought them mostly because I just love how they look BUT they've turned out to be some of my favorite pots to cook with.
Here are 3 of my favorites: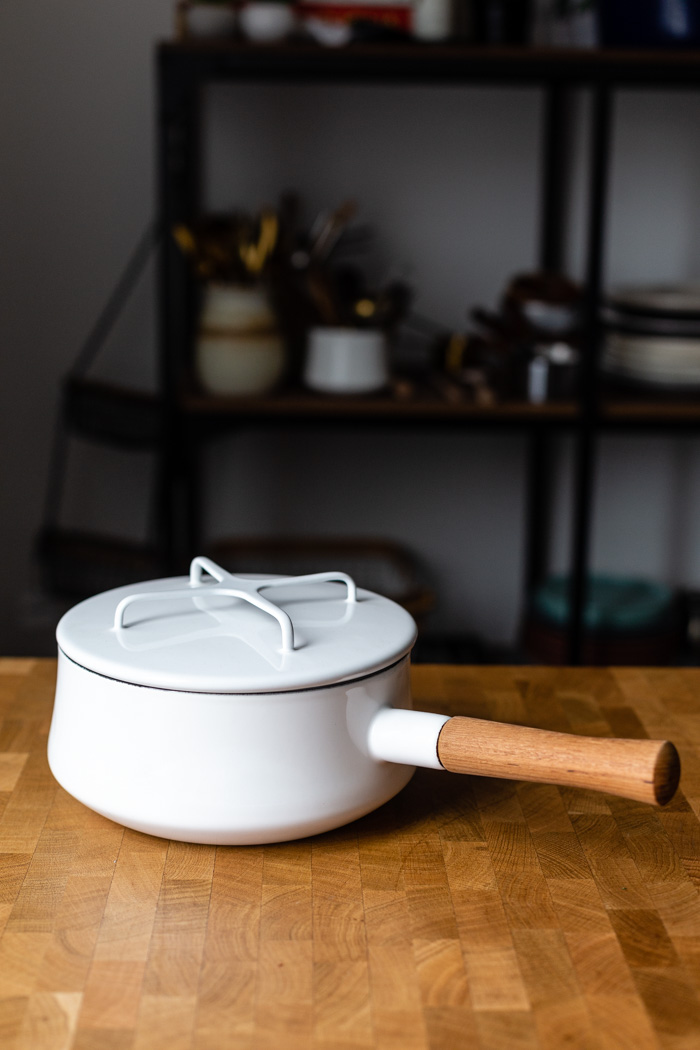 I can't find this same white color but HERE it is in midnight blue and if you search around, there's also a yellow color and several others as well!
This is the one that I've had the longest and use the most often! I couldn't find this same color in the 4qt but I'm linking the red one. HERE is the same color in the 2qt size!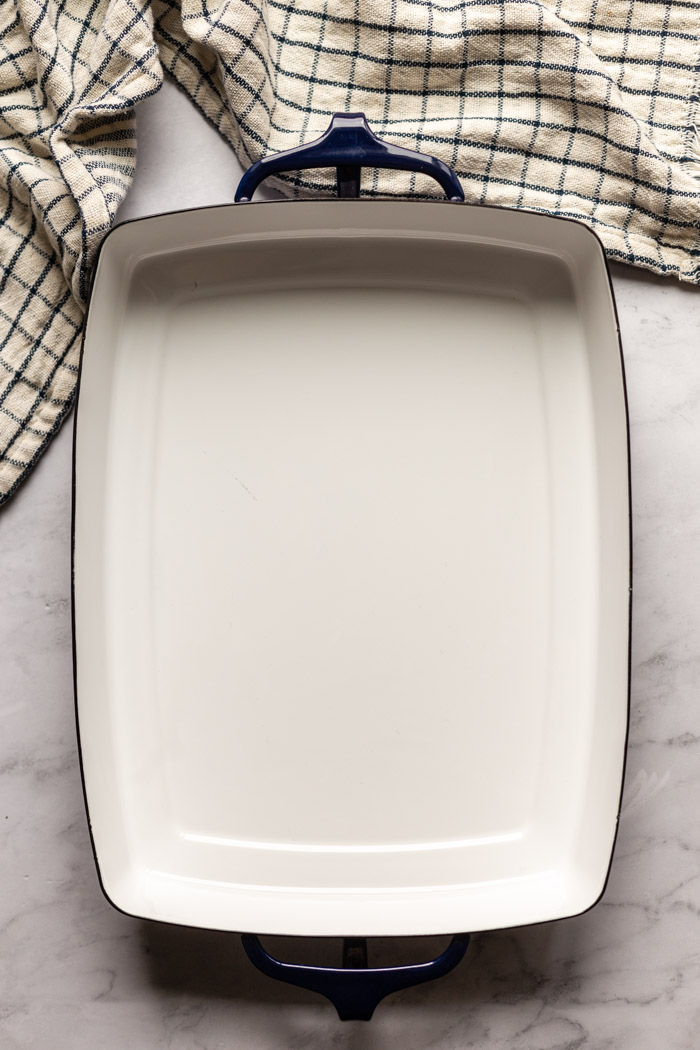 This is my newest addition to my dansk obsession and I've been using it so much this holiday season! Just like with the others, it comes in several fun colors!
I just recently bought these pots and I'm OBSESSED! They come in 4 different sizes and I have 3 of them. Here are the ones that I hzve.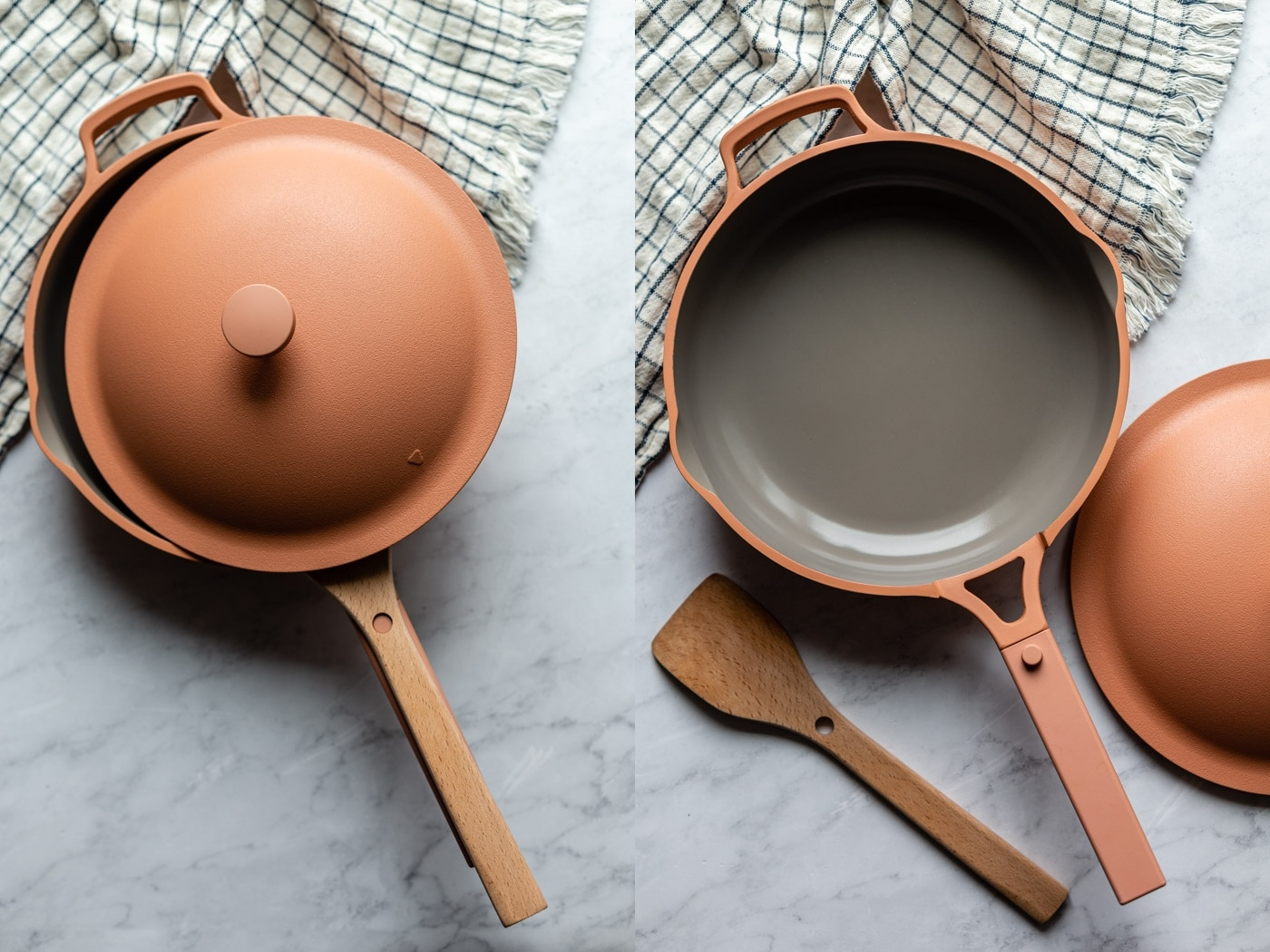 I KNOW there's so much hype around this pan and I hate to add to it. For a non-stick skillet, it's a little pricey. I'm not going to pretend like this is some kind of a magical skillet that you can't live without. BUT, the non-stick truly is pretty great (although I've only been using it for a few months). More than anything, I just think it's really pretty :)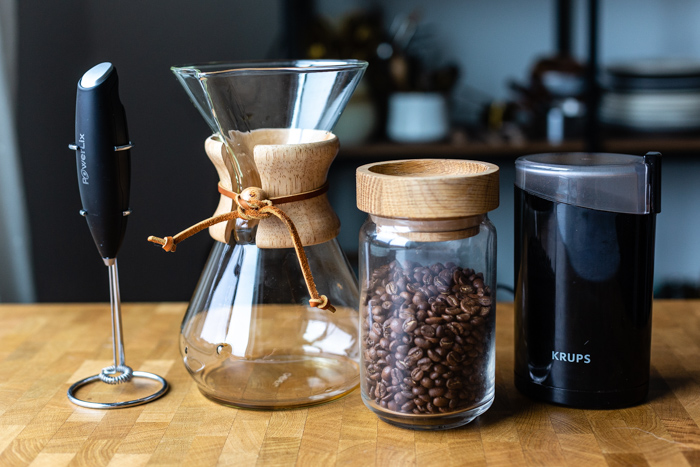 Wanting to make better coffee in the new year!? I've gotcha covered. Here are my favorite coffee supplies that I use daily:
Coffee Grinder (different than the one I have but similar!)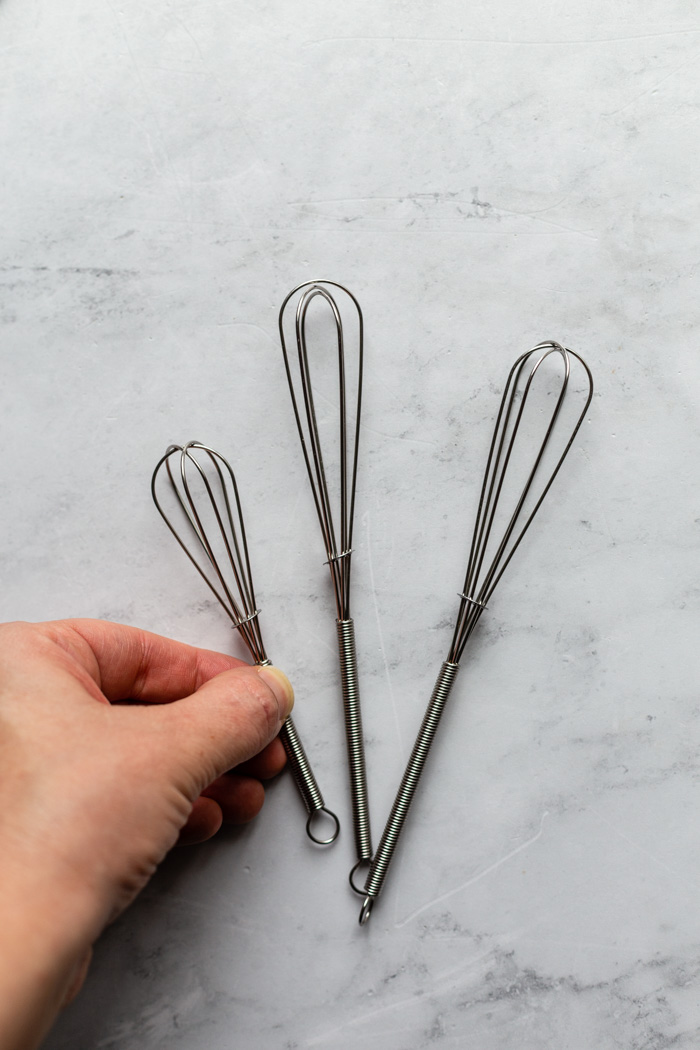 You didn't know that you needed these but trust me, you'll LOVE having them. Bonus: they're just $7. I use these DAILY and can't believe that so many kitchens don't have them.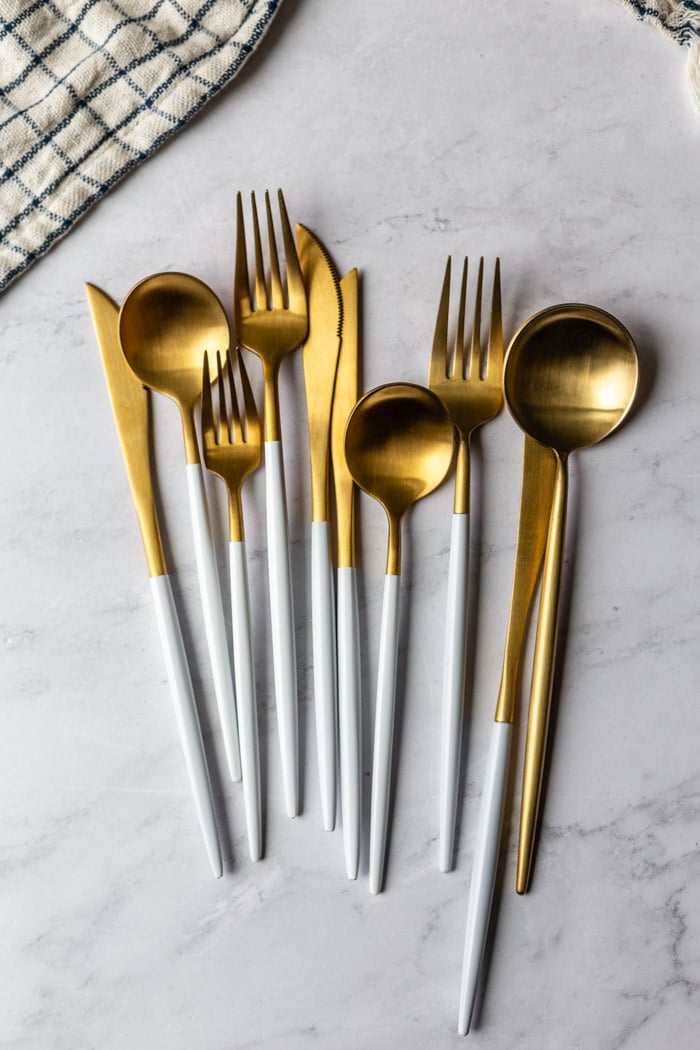 I have tried SO MANYY gold flatware sets (courtesy of being a food photographer) and most of them started to ware quickly. However, I've had these for 2 years now and they look just like new! Super cute and fun if you're going for a more modern look.
THIS MUG. Isn't it so pretty!? I get questions about this mug every single time that it makes an appearance in my Instagram stories. I got it in a coffee themed box from Globein which is a subscription box that sells artisan products hand-crafted from around the world.
My mom got my a subscription to Globein for christmas several years in a row and I loved it. You can get the monthly subscription boxes OR you can just get credits to spend in their shop. I usually opt for the credits so that I can pick out items I know I really want and will use.
You can check it all out HERE!
Another fun subscription that my mom has gotten me as a gift: a wine subscription! Loved this one so much!
Winc is one of my favorites and they make it so easy to customize based on your wine preferences. Love trying out some of he new wines that I get in these boxes.
You can check out Winc HERE and get 40% off your first box!
Okay, things are going to get random from here but I'm just listing some of my favorite gift ideas :)
SUCH as this kalimba. It's a finger instrument and I'm obsessed with it! Super easy to learn and such a fun gift idea.
I bought this for Jemma in March and she plays with it SO often. Any toy that keeps her busy and quiet is a great toy in my book :)
Y'all! I have been obsessed with everything from Primally Pure for years now. I've talked about it many times on Instagram because I love it so much. This Soothing Serum is one of my favorite products of their but truthfully, I have literally all of their serums. The plumping serum is a close second :)
This is another item that I get a lot of questions about on Instagram. I wear these earrings non-stop.
These (or honestly anything from their website) would make a great gift!
This post may contain affiliate links. Please read my disclosure policy.