New York Wonders
This post may contain affiliate links. Please read my disclosure policy.
If you follow me on Instagram then you'll see that Mr. Britnell and I took a quick little trip to NYC last weekend. It was meant to be our "babymoon" (aka, the last trip we'll likely take for a very long time without any kids in tow). We decided on New York City. I've been a few times but the last time was over 10 years ago. And even though Mr. Britnell grew up traveling with his parents a lot, he had never been to NYC before.
I almost didn't write this post becuase I have little to NO good photos to go with it. I left my fancy pants cameras at home and decided to just use my iPhone and small point and shoot for everything. And even that I was pretty lazy about. I'm not necessarily sad about it. I have my camera in hand sometimes ALL day and it's nice to take a little break from it. However, I'm glad that I'm posting a little something of our trip for future me to look back on.
While we truly had a great time, I totally overestimated how much the pregnant version of me would be able to walk. We did significantly less on our trip that originally planned such as completely skipping the statue of liberty (which is something that you typically do on your first trip to NYC, right?).
What we did do: EAT a ton (this includes a large intake of GOOD coffee). Visit with friends and my half-sister who lives in NYC. Walk through lots of awesome museums and parks. Oh, and Mr. Britnell got a tattoo and I'm kind of in love with it (and jealous I couldn't get one too) :)
We also drank LOTS of coffee. Partially because I love good coffee and like trying new places when we travel. But mostly because buying a cup of coffee and sitting in a coffee shop was my great relief from ALL of the walking and walking and walking that we did on our trip. It's what we did in between meals when we weren't quite hungry yet BUT I really needed to take a break and just sit down for a bit.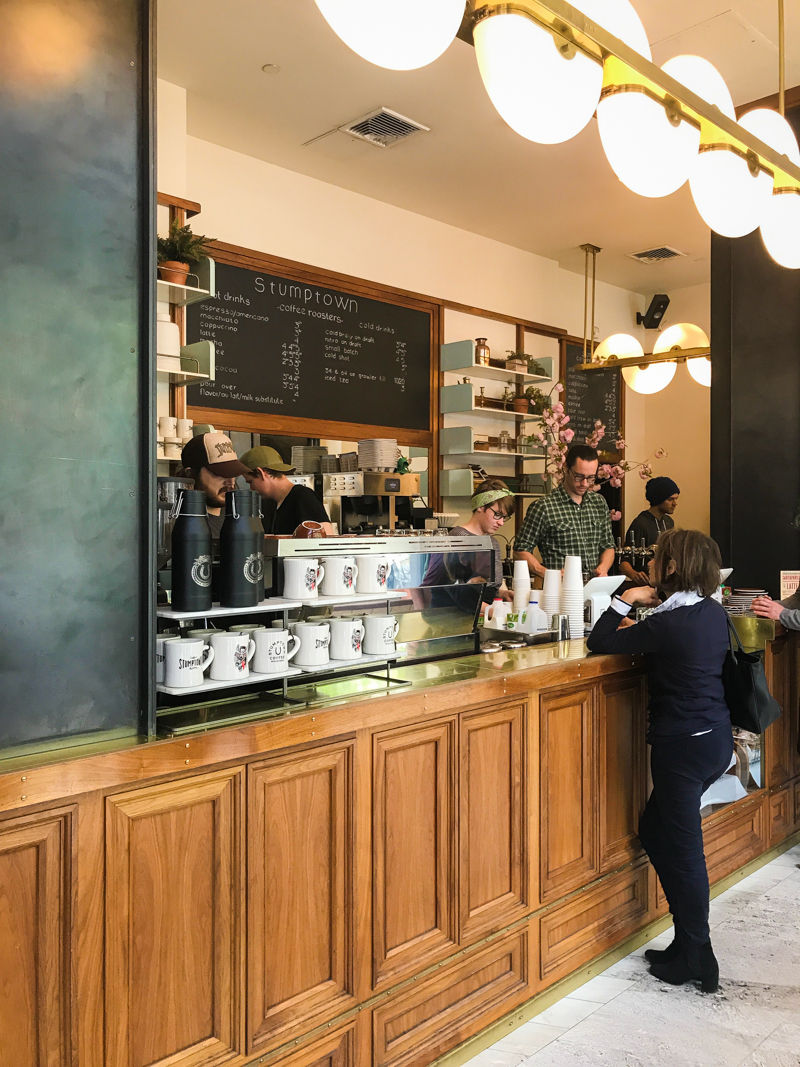 Of course, we stopped in at a Stumptown because it's easily my favorite coffee shop ever.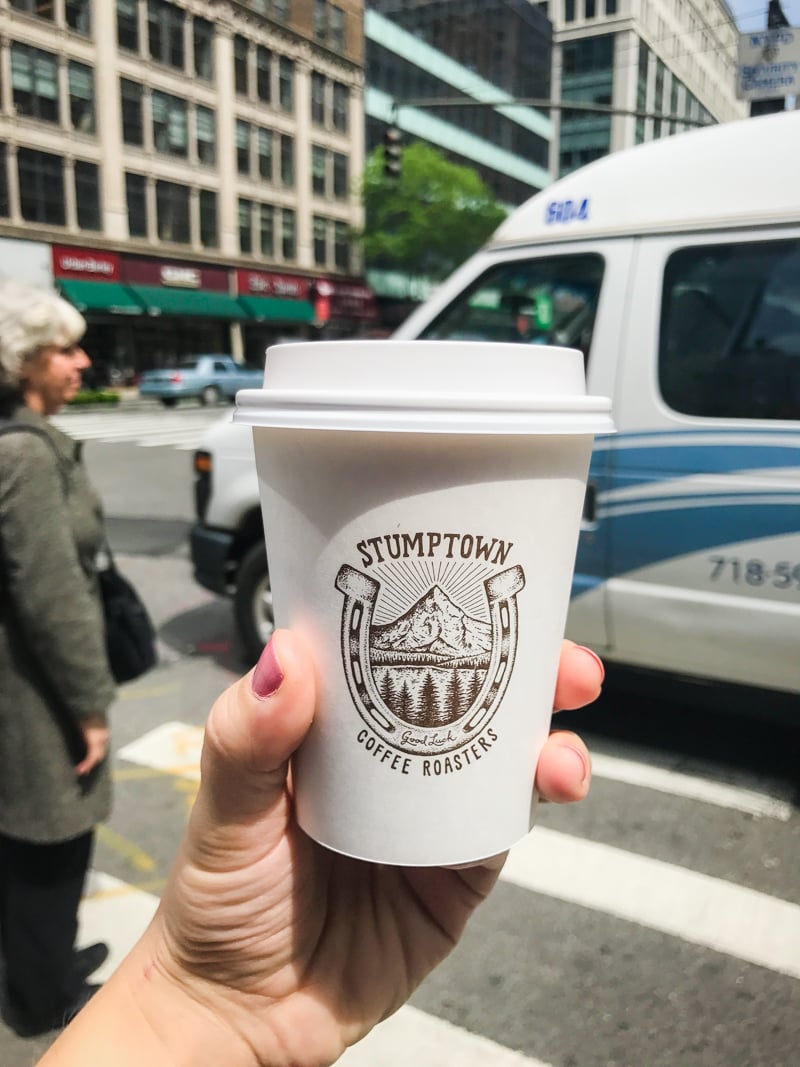 I also tried a great place in Brooklyn called Supercrown Coffee Roasters. Naturally, several big bags of coffee beans made their way home with us :)
OKAY. Lets speed through the rest of this!
I bought a new rain jacket because it rained a lot while we were there. I took this pic to remember how uncomfortable and funny looking this jacket was zipped over my pregnant belly.
We had to stop by Little Italy. Fresh pasta and cannolis were consumed and a cheesy Italian baby onsie was purchased.
We got to see my good friend who I played derby with when she still lived in Nashville. She now plays for the Gotham girls and is kind of amazing. Glad we got to catch up with her and see her skate while we were there :)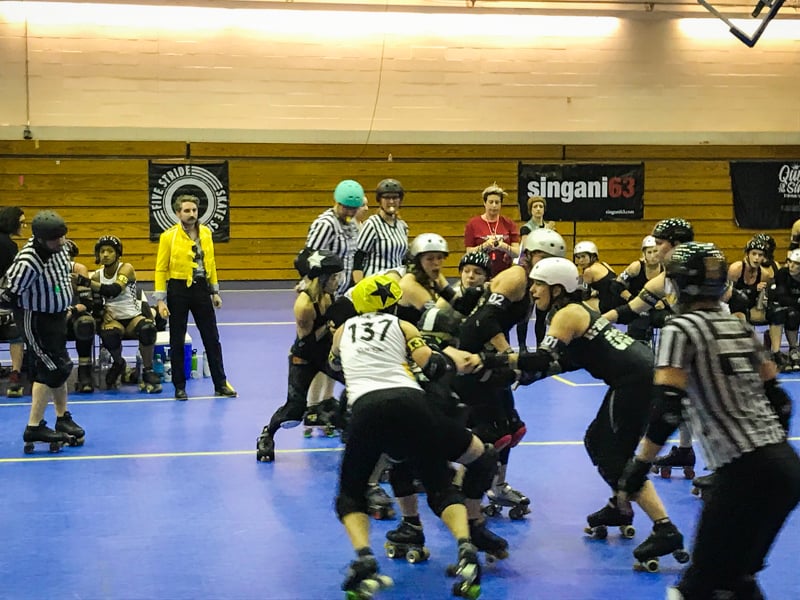 We went to visit the USS Intrepid and got to see the Enterprise. The official theme of the baby nursery is all things space so I figured I should get this bump picture of me to show the kid later in life :)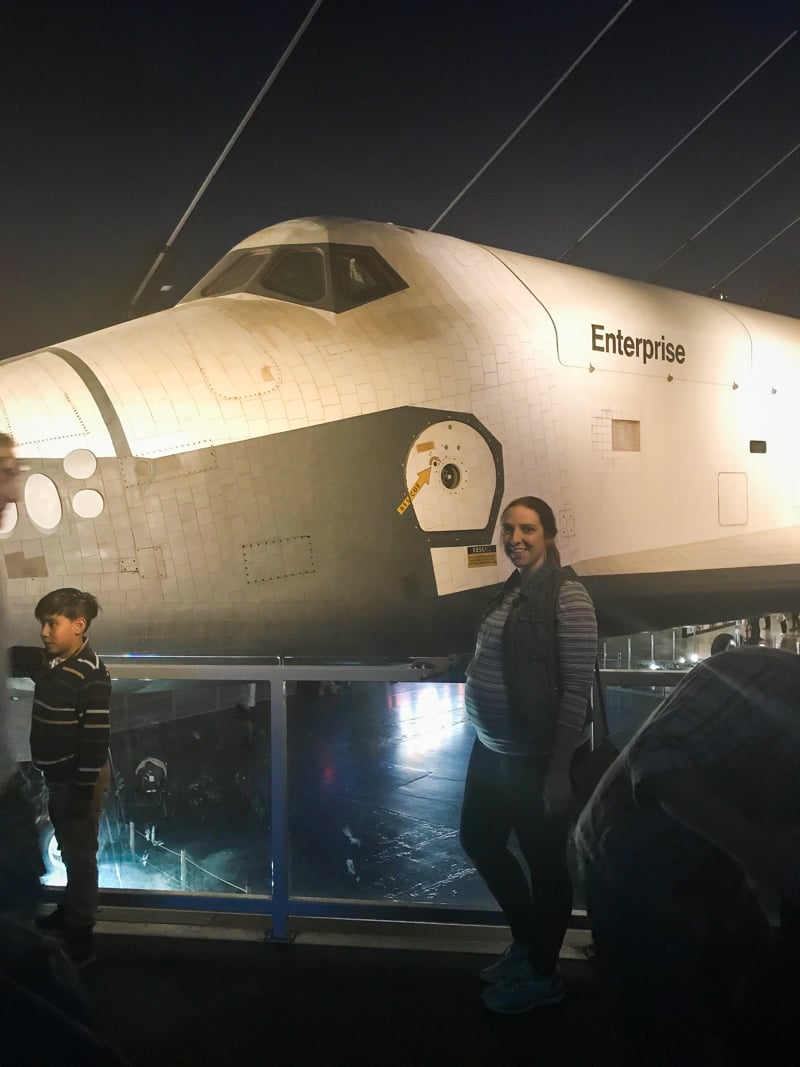 AND that's pretty much it. It was nice to get away for the weekend, take a break from work, and spend a little time with Mr. Britnell :)
This post may contain affiliate links. Please read my disclosure policy.