I was rejected!
This post may contain affiliate links. Please read my disclosure policy.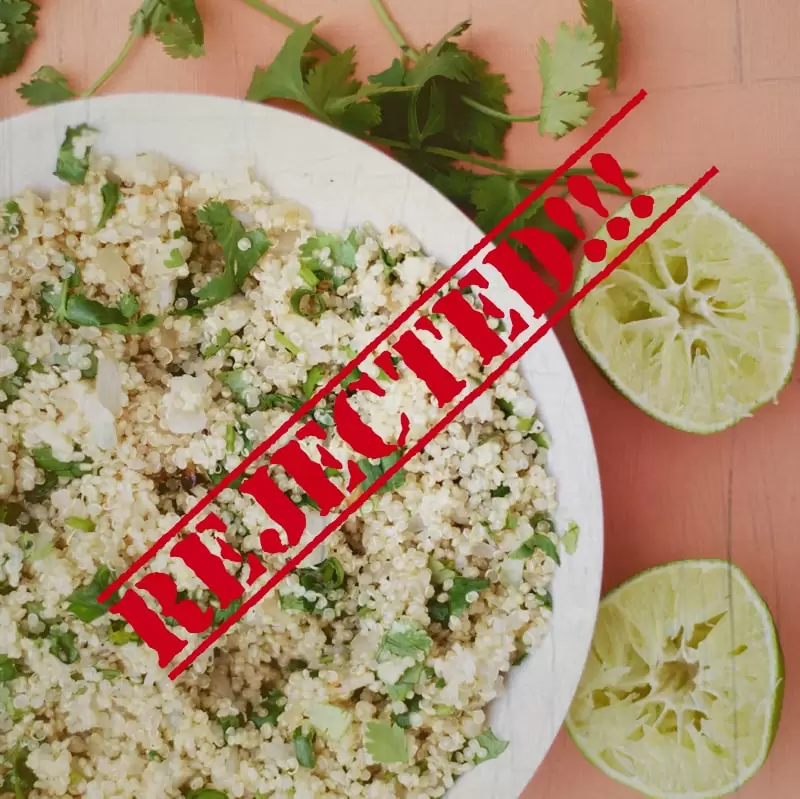 Not too many months ago, I discovered one of the tools of the trade when it comes to food blogging: recipe submission sites. I had no idea that anything like this existed (besides pinterest) until I started my blog. There are quite a few websites like Foodgawker, Tastespotting, and Eat 365 where recipe developers and bloggers can submit their recipes. Basically it's pinterest but ALL food and only profesh looking images. From my limited understanding, recipes are accepted or rejected based 99% on how pretty the picture is. So.
Since then, on Foodgawker specifically, I've had 60 62 recipes accepted and 15 rejected. What I've learned is that I simply can't predict if a picture will be accepted or not. I usually submit my recipe to ~4-5 different submission sites. But, for whatever reason, the only one I really care about is Foodgawker. Tastespotting can reject the hell out of my pictures and it doesn't sting my heart and pride nearly as much as when Foodgawker rejects them.
SO, I thought it would be fun to play a little guessing game called "Was it rejected!!?" Below are some of the images that I have sumbitted to Foodgawker and other recipe submission sites. Take a guess if you think it was accepted or rejected and then roll over the picture to find out!
Have fun! Tell me in the comments how many you guessed right :)
Let's start with an easy one. Accepted or Rejected?? (roll over picture to find out).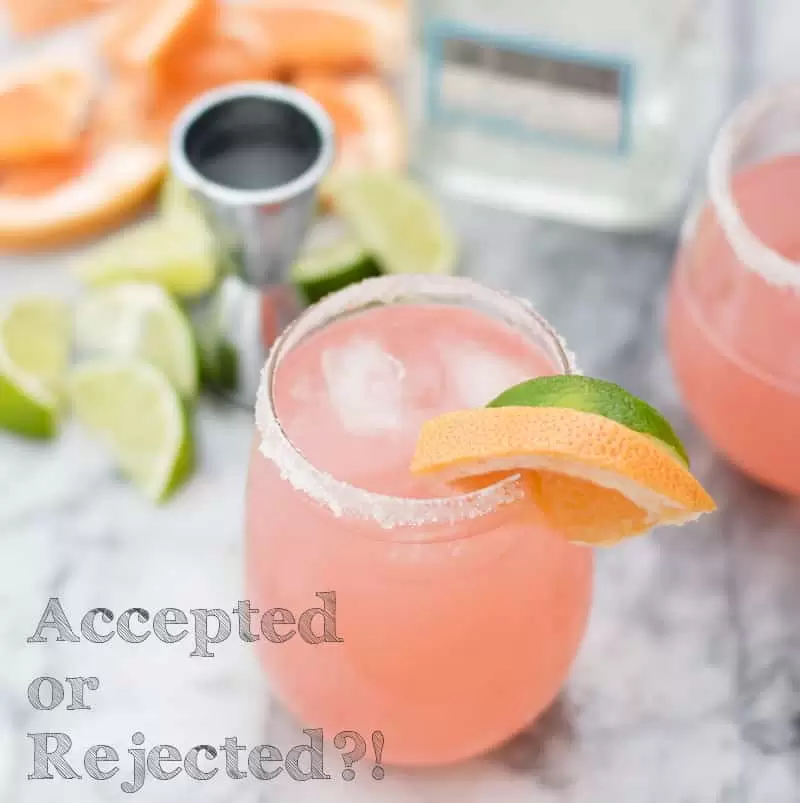 This is actually my most popular recipe on Foodgawker. It was also accepted by every other site that I submitted it to.
Tequila Paloma recipe found HERE.
Accepted or Rejected?
Yep! Tastespotting rejected this giving "composition" as the reason. However, this was accepted by Foodgawker and is my second most popular recipe on Foodgwaker. Additionally, this post has brought in about 75% of my total pageviews from over the past couple weeks AND is one of my most pinned recipes of all time. hah. Suck on that Tastespotting!
This Spaghetti Squash recipe can be found HERE.
Accepted or Rejected?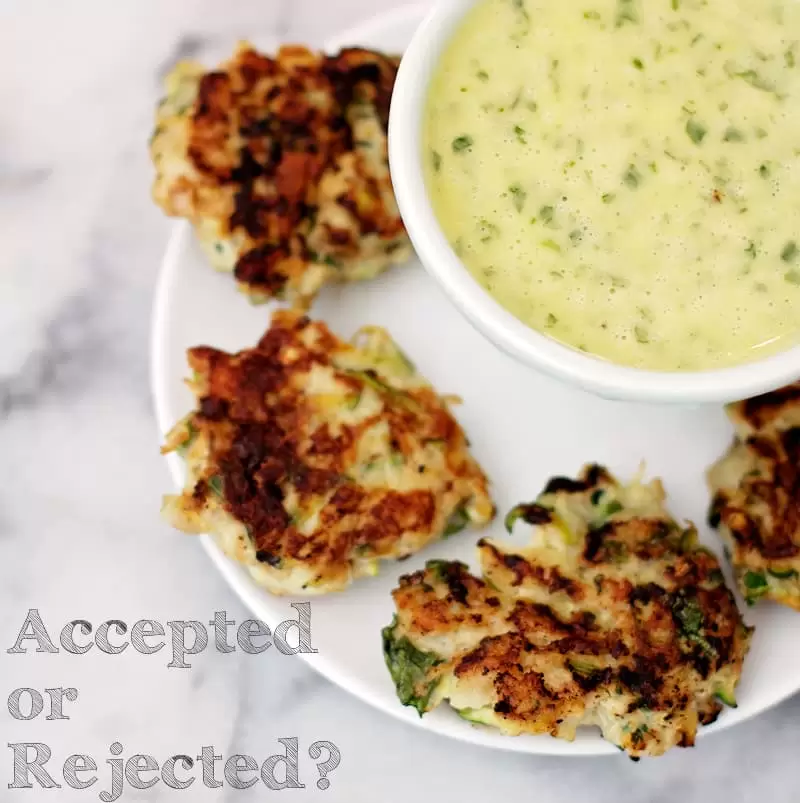 This was another tricky one. Honestly, I didn't expect this image to get accepted. This, like the last one, was rejected by Tastespotting and accepted by Foodgawker and all other submission sites. And yet again, this is one of my ALL TIME most popular recipes. In fact, this is my MOST PINNED image. I wish my most pinned image was a bit prettier. But if it's making other peoples' bellies happy then I'm happy.
Zucchini Chicken Bites recipe found HERE.
I want to preface this one by saying that this was one of my very first food posts. I was such a baby photographer. Accepted or Rejected?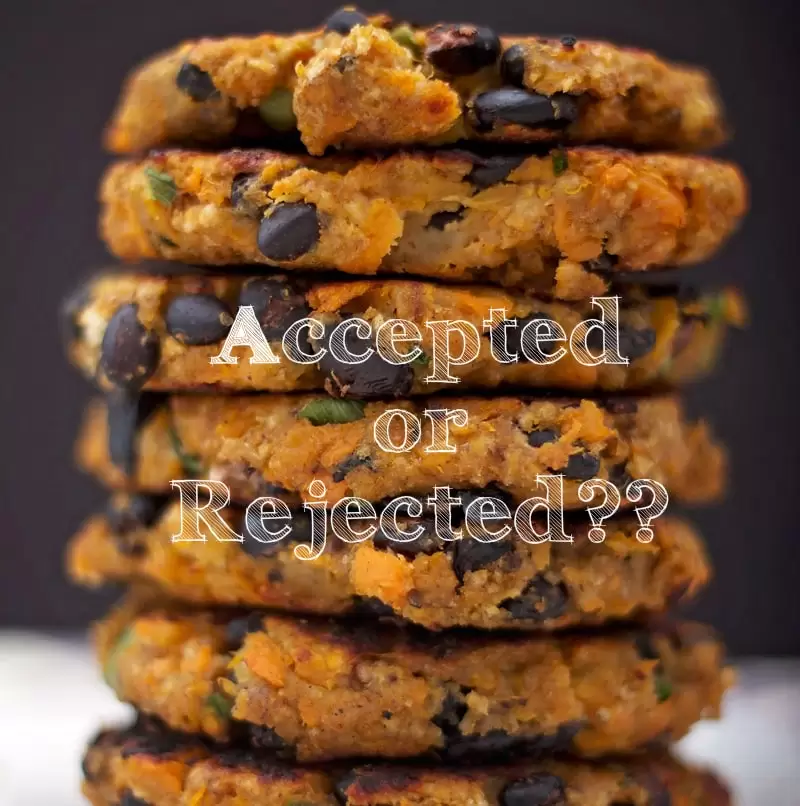 This one was REJECTED by Foodgawker this time but actually accepted by Tastespotting. Moral of the story here: Tastespotting has weird taste in pictures. I was on the right track when I took this picture but still had no idea what I was doing with my camera.
The recipe itself is fantastic though and I did make this fun little gif that I totally forgot about!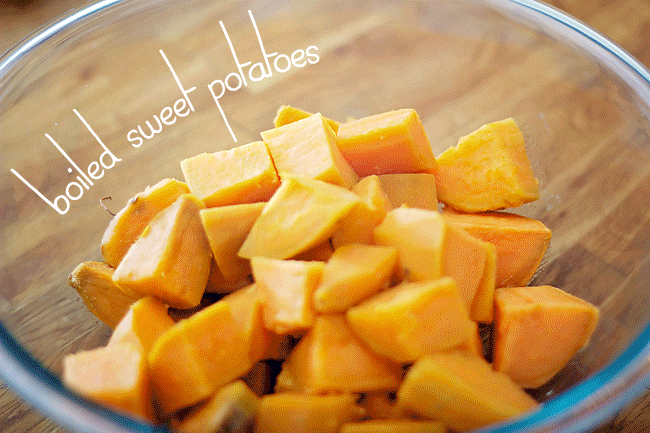 The Sweet Potato Black Bean Patties recipe can be found HERE.
Accepted or Rejected?
Yay! I did it! This post is from late May and it was about this time that I was really figuring out my camera and figuring out how to style food pictures to my liking.
Breakfast Toast Cups recipe HERE.
Accepted or Rejected?
Yea. I know! This is one of those posts that I was TRULY proud of. I went back through and looked at it so many times throughout the day because I just really loved the pictures. Needless to say, I fully expected this to be accepted and yet it was rejected by 3 out of the 4 sites that I submitted it to. That being said, brown mushy mushrooms are hard to photograph. So, I don't care what they say. This is a GREAT recipe and I still love the pictures.
Chicken Marsala recipe can be found HERE.
Accepted or Rejected?
This one was rejected by Foodgawker. Sad face. But all the other submission sites accepted it so it's not a total loss.
Jalapeno Poppers found HERE.
Accepted or Rejected??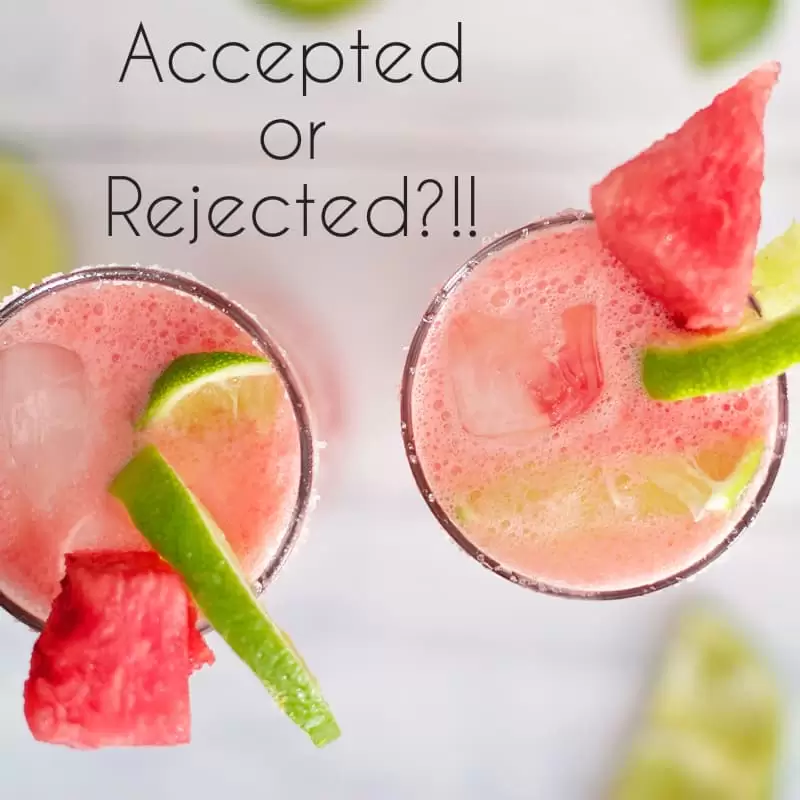 YESSS!!!! (that's my reaction every time I log into Foodgawker and see that my recipe was accepted). Unfortunately, as pretty as this picture is, people didn't seem to care too much for it. It has the lowest amount of clicks out of all 62 of my recipes that have been accepted on Foodgawker. I've long since given up trying to figure out what people like and instead ONLY blog about things because I want to blog about them.
Watermelon Tequila Cocktail found HERE.
Accepted or Rejected??
At the time, I was really shocked that this was rejected by all but 1 of the sites I submitted it to. Now, I totally get it. I've really grown a lot in my photography skills over the past 6 months.
Cauliflower Cilantro Rice found HERE.
Accepted or Rejected??
This ice cream was difficult to photograph and I didn't quite expect it to get accepted based on the image. BUT, it did get accepted by all sites and is one of my most liked posts.
Doggie Ice Cream found HERE.
Was it what you expected?? Did you guess right on most of them?
This post may contain affiliate links. Please read my disclosure policy.