Saint Anejo- Nashville
This post may contain affiliate links. Please read my disclosure policy.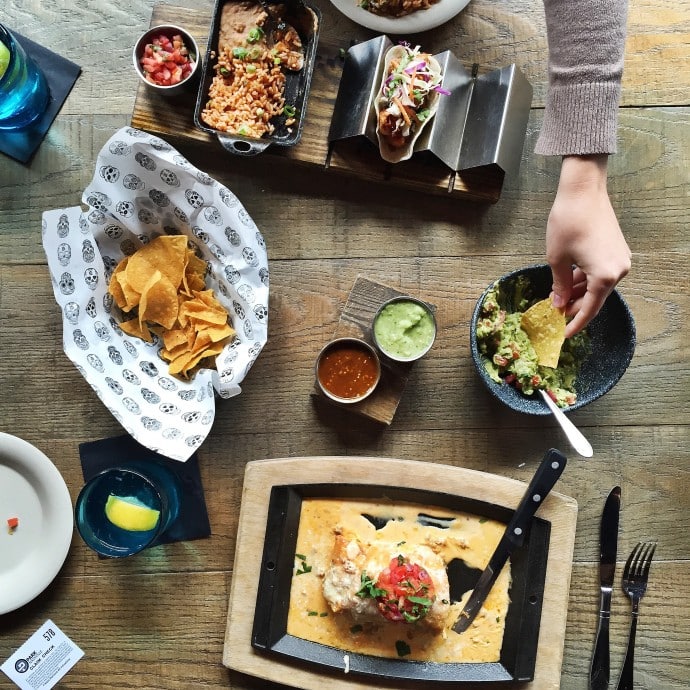 A few weeks ago I wrote an article for the Thrillist about 'under the radar' hot chicken dishes in Nashville. Because this city really loves it's hot chicken and we need to know ALL of the different ways in which to consume it. Truth be told: I'm not a huge fan (gasp). This is mainly due to the fact that I am a giant wimp and can't handle anything more spicy than a little drop of sriracha. Needless to say, going to these restaurants and trying out their various hot chicken dishes was a challenge. You can read the article HERE if you're just super interested.
One of the dishes that I scoped out was Saint Anejo's hot chicken tacos.
I had never been to Saint Anejo before this so I documented the occasion for your screen drooling pleasure.
We went early and got there right as they opened for lunch. I typically do this when I'm taking pictures so that there are less people around to stare at me in bewilderment as I set up a photo shoot with my meal. By the time that we were done eating, however, I was surprised to look around and see the restaurant almost full.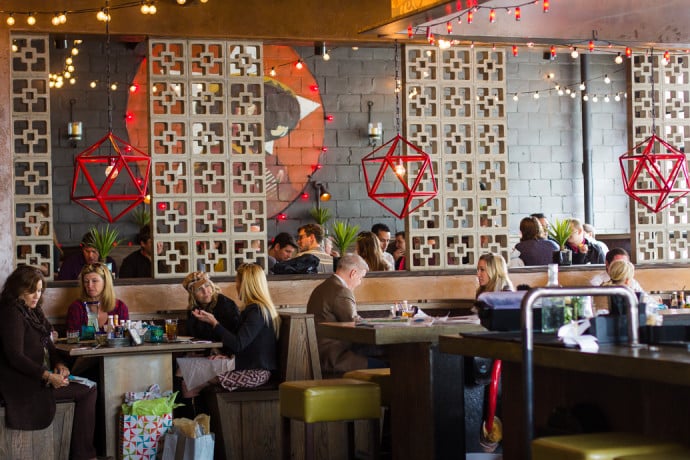 The atmosphere at Saint Anejo is great! It's the kind of place that I envision myself meeting friends on Friday night for a margarita and a big bowl of guacamole.
Finding decent parking is kind of tricking but luckily they have free valet parking directly across the street.
Our waitress was ridiculously nice and helpful and basically picked out my whole meal for me after describing it in a way that made me SO hungry that I ate the entire chip bowl in anticipation of my meal :)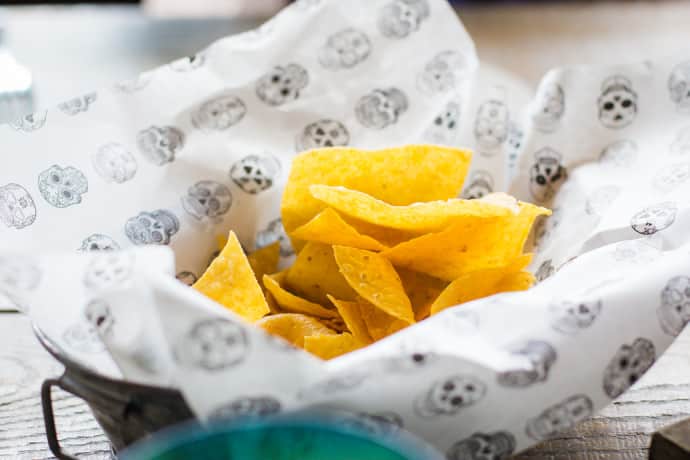 Now, lets not forget that I was there for the hot chicken tacos which I wasn't particularly excited to order (ya know, because of the whole fire burning mouth thing). Thank goodness, the friend that I was with IS a hot chicken fan and she gladly ate them so that I could order something else. whew!
So, this is what I got:
Naturally, I went for the thing covered in the most cheese. It's a deep fried chicken & chorizo chimichanga with roasted peppers, covered in CHEESE.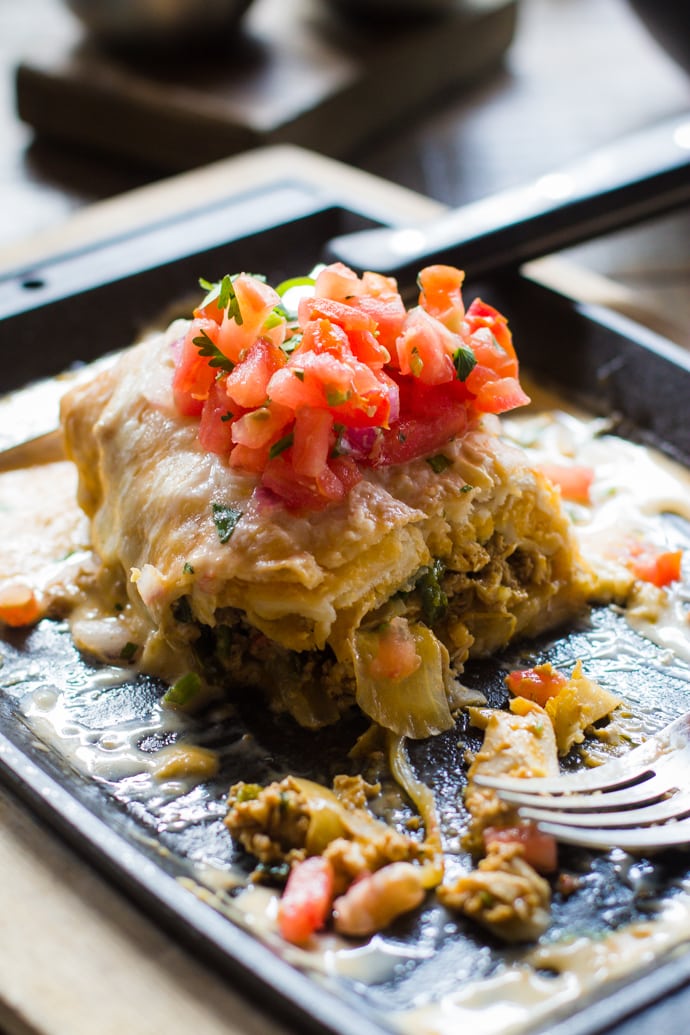 I am very grateful for the waitresses recommendation on this one!
Overall I really really liked Saint Anejo. It's a little on the pricey side but the atmosphere is well worth it. I really want to go back again soon and check out their Tequila Library Lounge which, I think is mostly reserved for private events.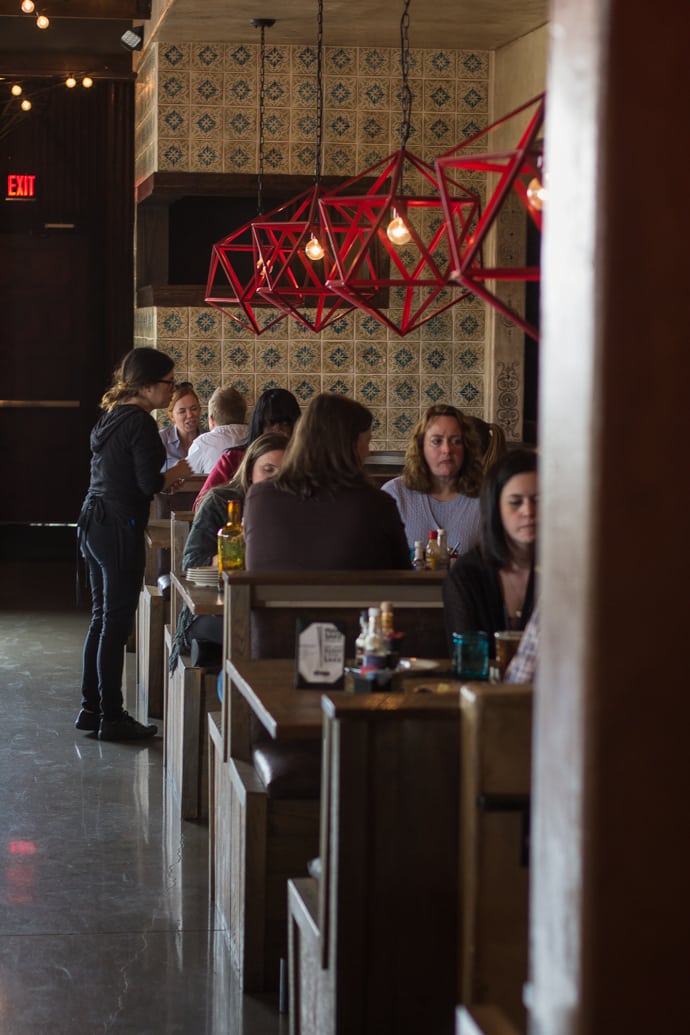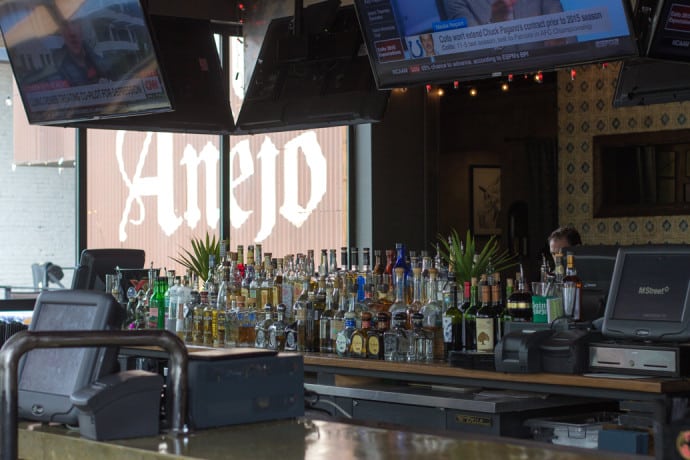 Have you ever been to Saint Anejo?? Wanna go with me? :)
This post may contain affiliate links. Please read my disclosure policy.