September 2021 Cooking Challenge
This post may contain affiliate links. Please read my disclosure policy.
Happy September (a day late, I know)!
And, welcome to my first ever Food with Feeling cooking challenge! Every month I will be picking a new recipe that we will cook together (well, not exactly together but in solitary).
There will be prizes! There will be comradery! There will be lots of tasty food! And I'm excited to get started.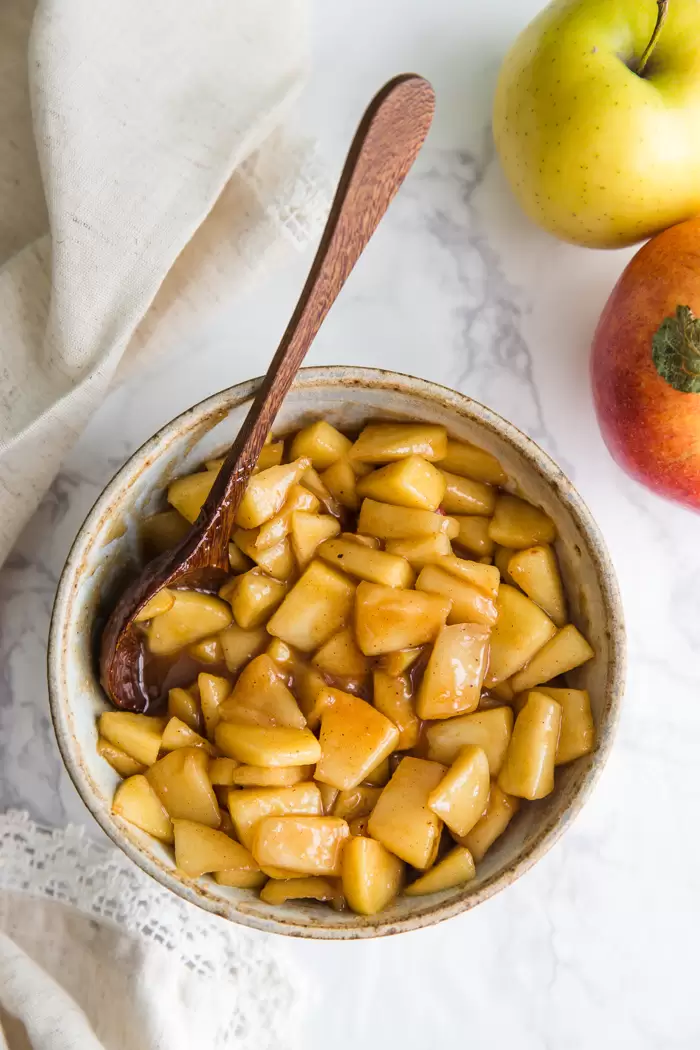 The recipe for the month of September is THESE simple and delicious cinnamon apples. Apple season is one of my all time FAVORITE fruit seasons of the year and I knew that this months recipe needed to reflect that.
How this works: simply make the recipe and snap a photo of it (don't worry, it doesn't need to be pretty). I'll be making the recipe LIVE with you on instagram stories too so you can see exactly how to make it.
How to enter the contest: to enter your name in the monthly challenge contest, simply go to the recipe here and leave a review + star rating letting me know how you liked it. Anyone that leaves a comment on that particular recipe during the month of September will be entered to win (one entry per person).
Charity of the month: for each person that leaves a comment, I will donate $1 to a local charity. After the month is over, I'll update this post to let you know how much I donated and where it went.
AND that's about it, friends! I'm so excited to cook with you this month and I CAN'T wait to see all of your cinnamon apple recipes and how you serve them!
This post may contain affiliate links. Please read my disclosure policy.