Harry Potter's Favorite: Treacle Tart
This post may contain affiliate links. Please read my disclosure policy.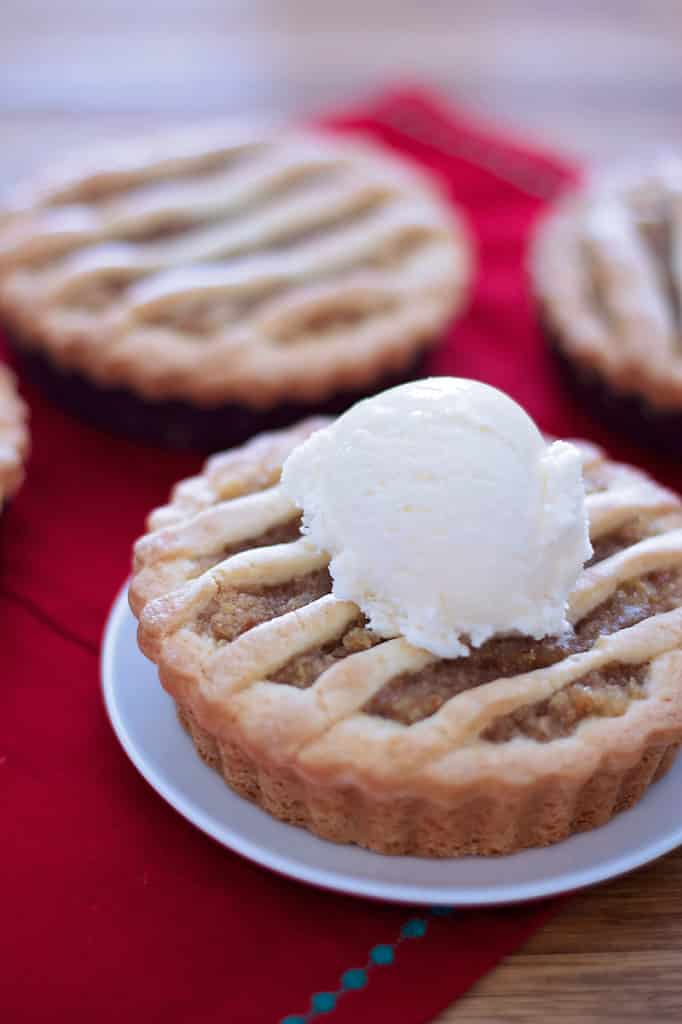 I bought THIS
Harry Potter themed cookbook forever ago and am finally getting around to using it. Marathon watching all of the Harry Potter movies is a Christmas season tradition for me and it only makes sense that I would watch Harry Potter while eating Harry's favorite dessert: Treacle Tart.
If you've never had treacle tart, it's surprisingly kind of like pecan pie. With lemon in it. And a super sweet crust. I'm a fan. And Harry Potter loves it, so.
But first, let's take a detour and talk about how ridiculous this is: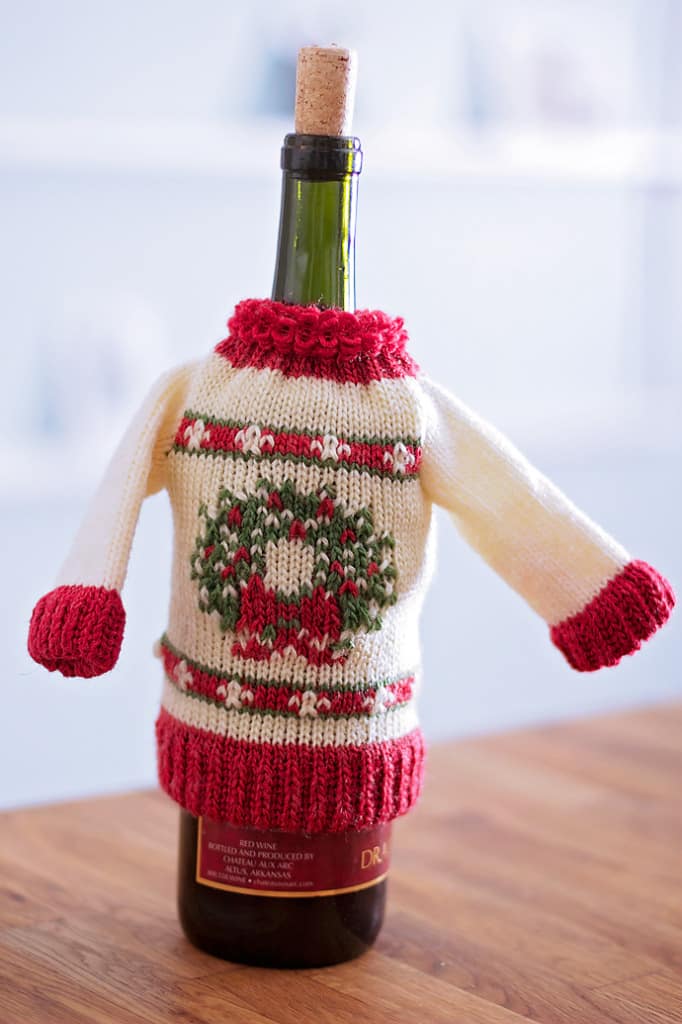 Ridiculously awesome that is. The only thing that could make this better is if I had a matching sweater to go with it.
Sometimes when I'm at my moms house I find random things like this wine bottle sweater and proclaim to my mother "Hey, I'm taking this, kay?" I mostly only do this to things that I find hiding in the back of a closet and know that she is not and will not be using anytime soon (if ever). So, I'm helping her out, really. In the same visit, in the same hall closet, I found an unopened mini crockpot that my mom forgot she had. I adopted (borrowed?) that too. Thanks Mommy! (detour over).
Lets make some Treacle Tart!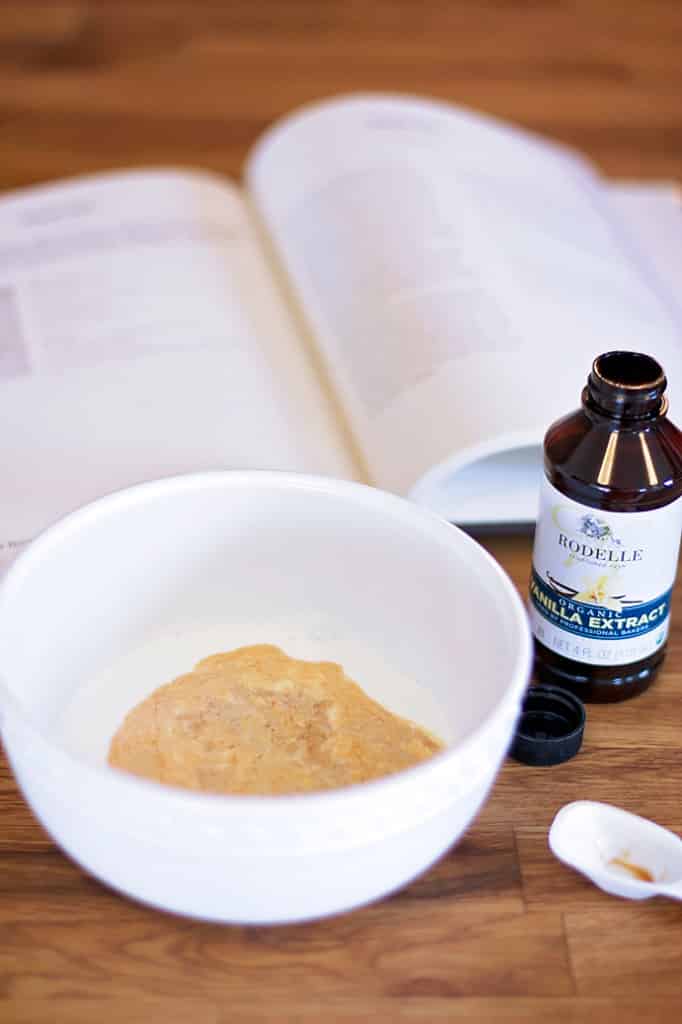 The crust is rather simple. As pie crusts are. We're going to use 2 whole sticks of butter!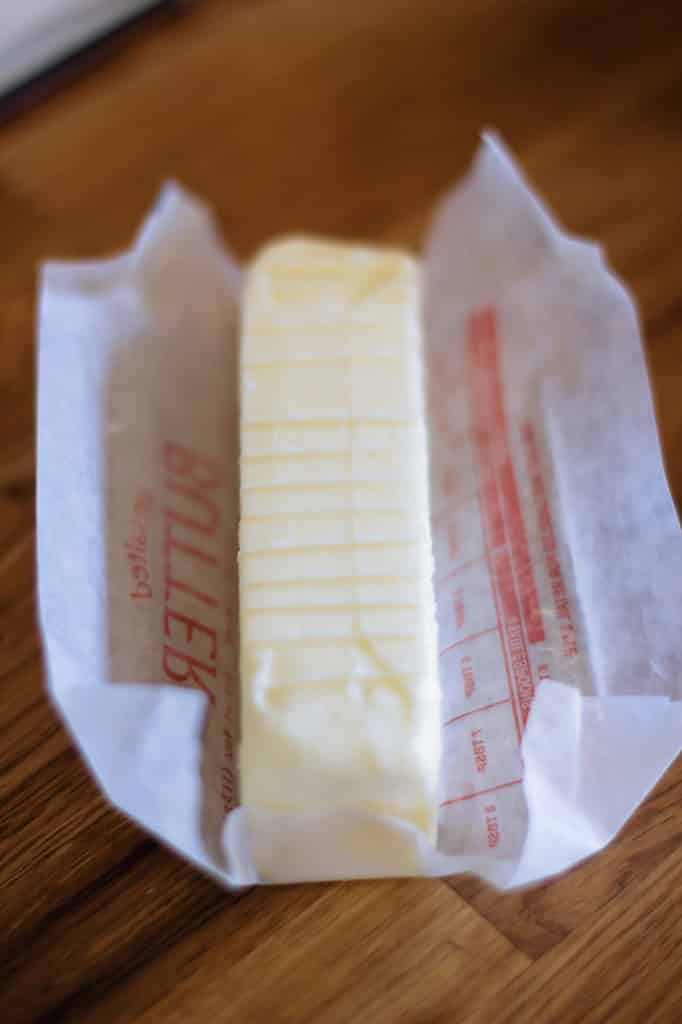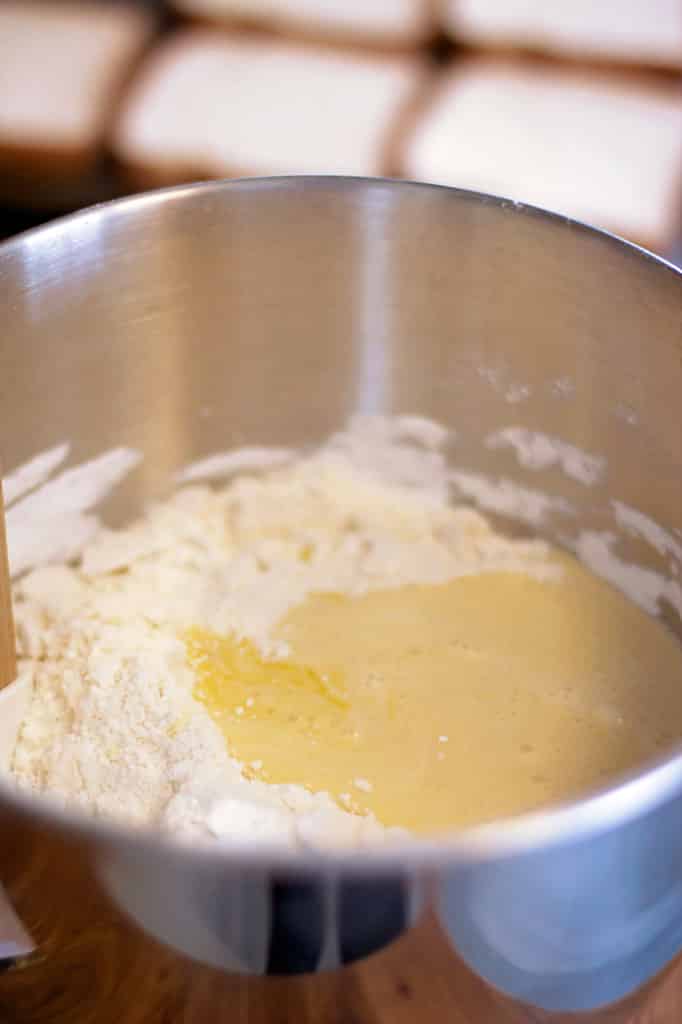 Flour, sugar, salt, butter, eggs, cream, and vanilla are all mixed together nicely. Then they're split into even parts and put in the fridge for a few hours. Then the balls of dough are rolled/ flattened out on a floured surface until they're you're desired size.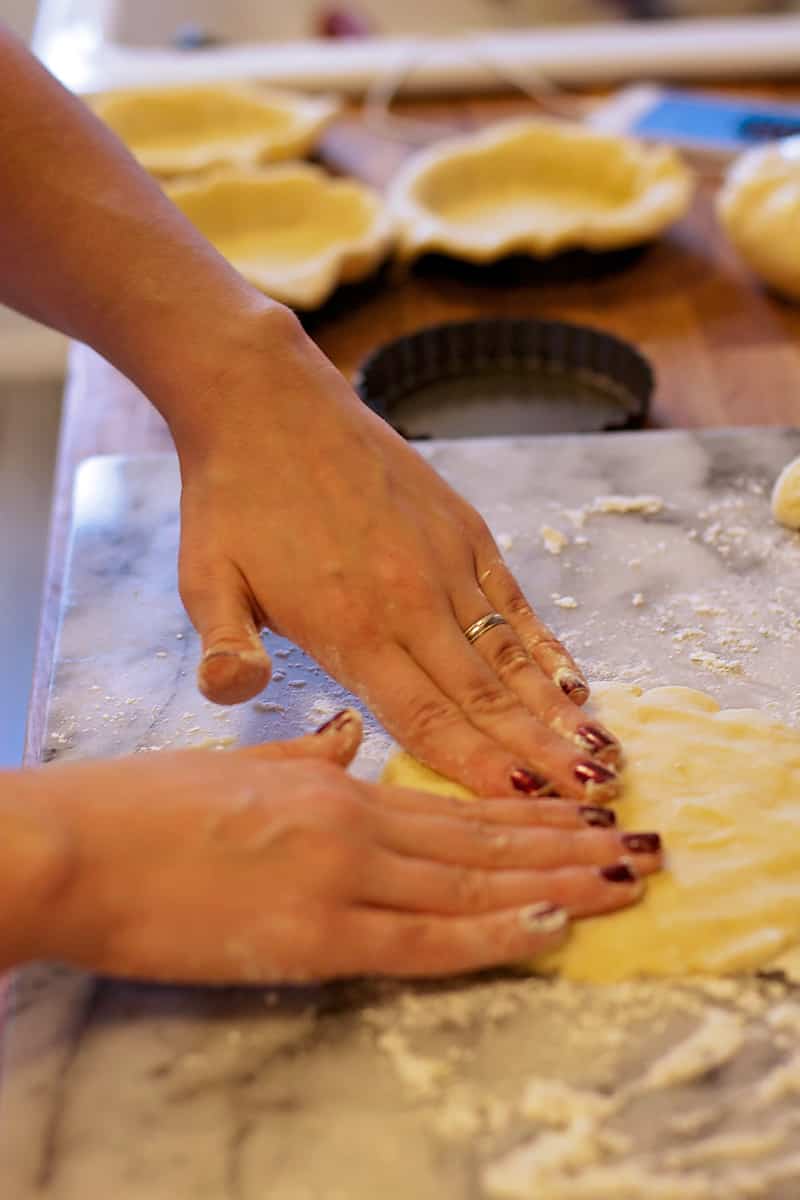 I don't actually have a tart pan but I have lots of MINI tarts pans. So, let's make some mini Treacle Tarts, okay? This recipe is for one full sized tart, so you can do that too if you wish.
Once the pans are lined with the dough, the filling (which we made earlier but didn't photograph) is added in.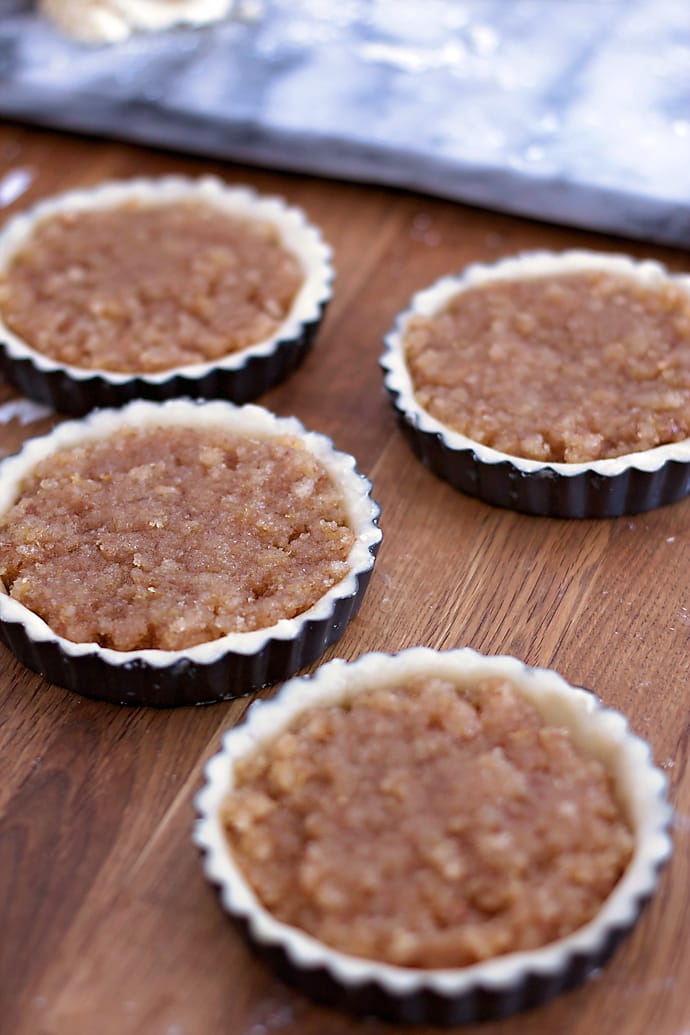 Then, a lazy girls lattice crust is placed on top. So, not actually a lattice at all. You can decorate the tops with dough in whatever way you please. OR, as many treacle tarts come, you can not put anything on top. Your wish.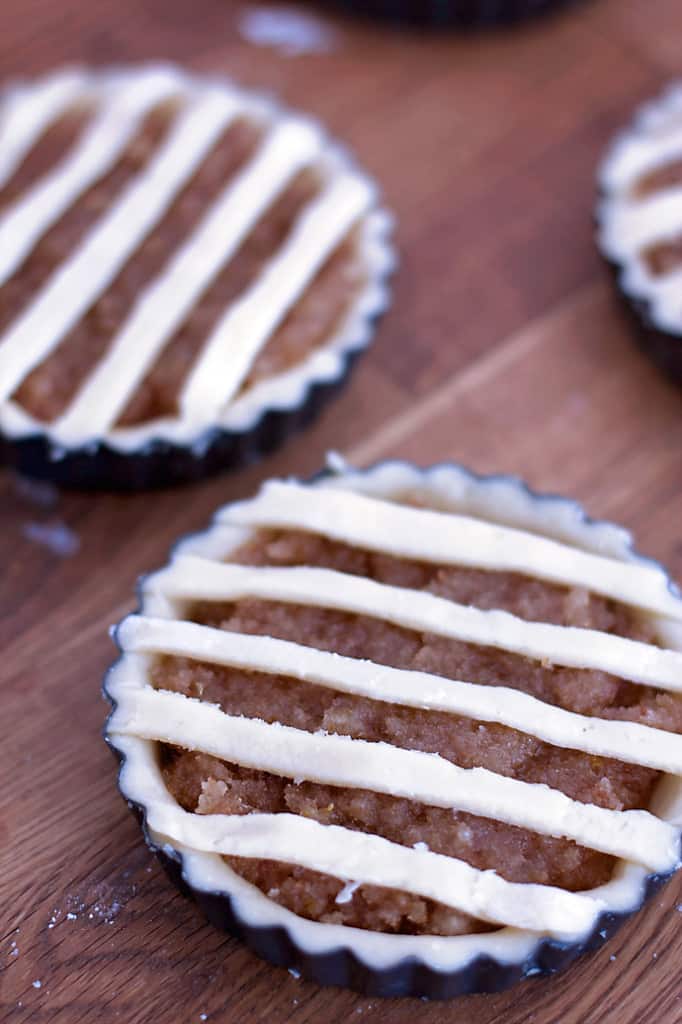 These are then baked for about 35 minutes, cooled slightly, and topped with vanilla ice cream before serving.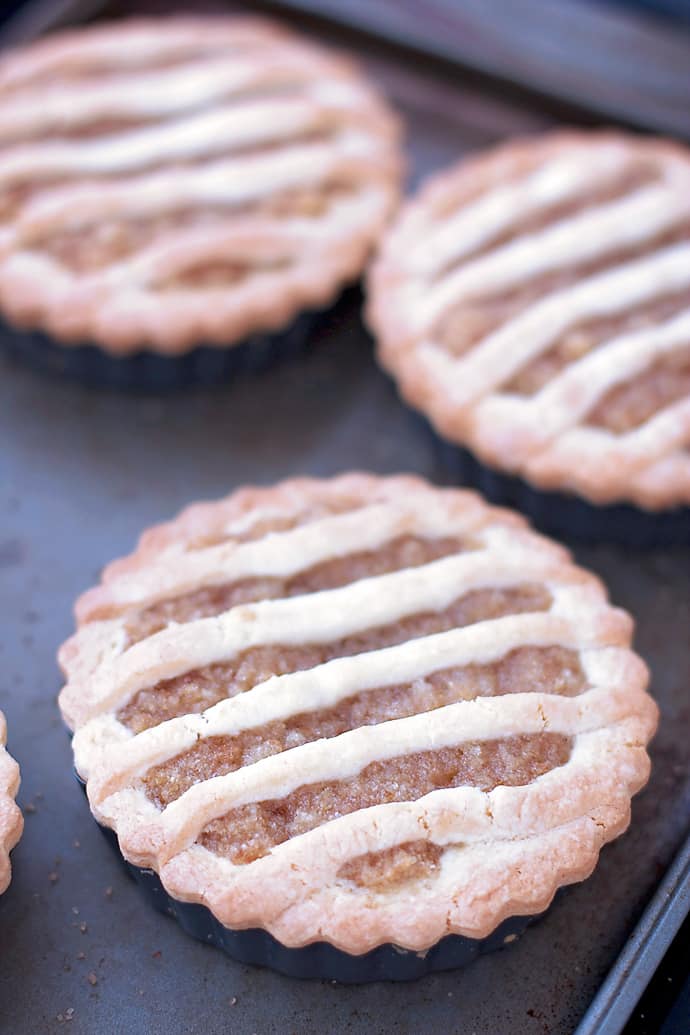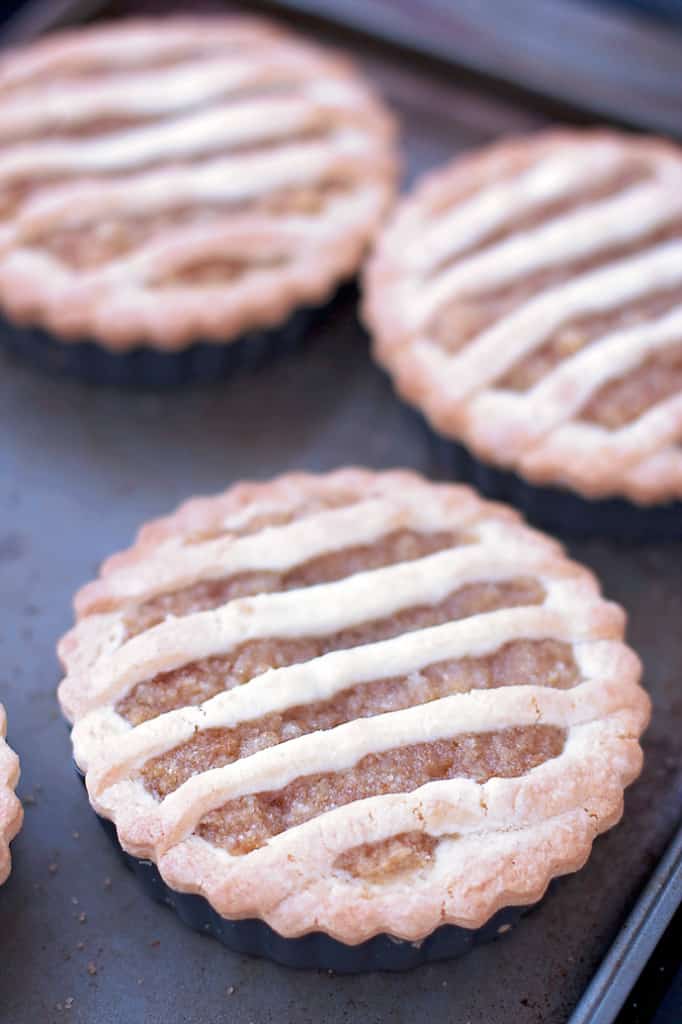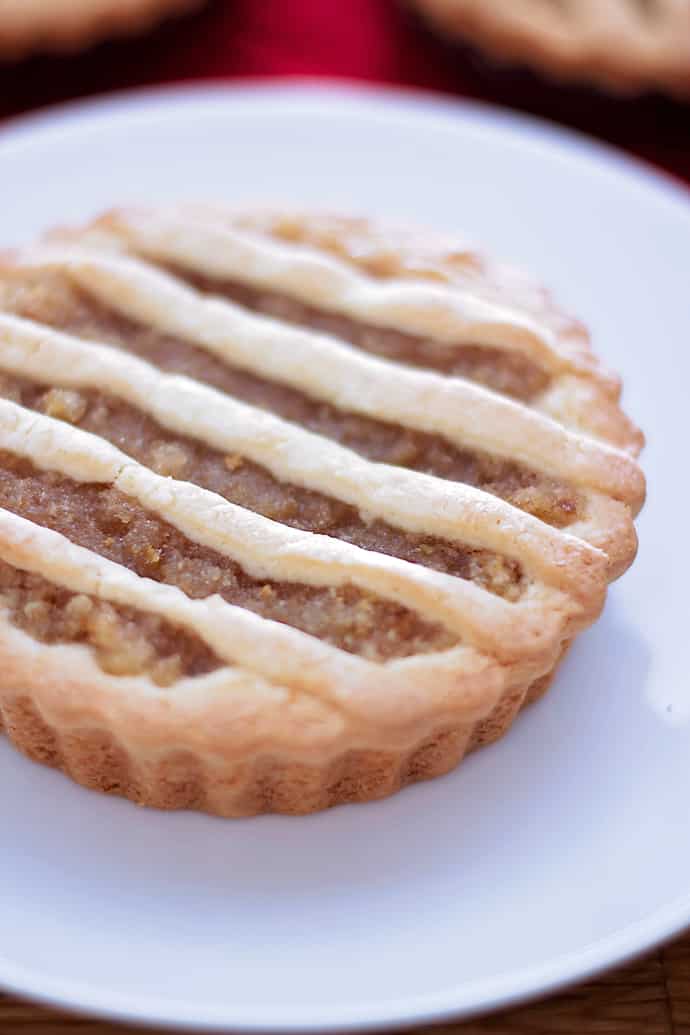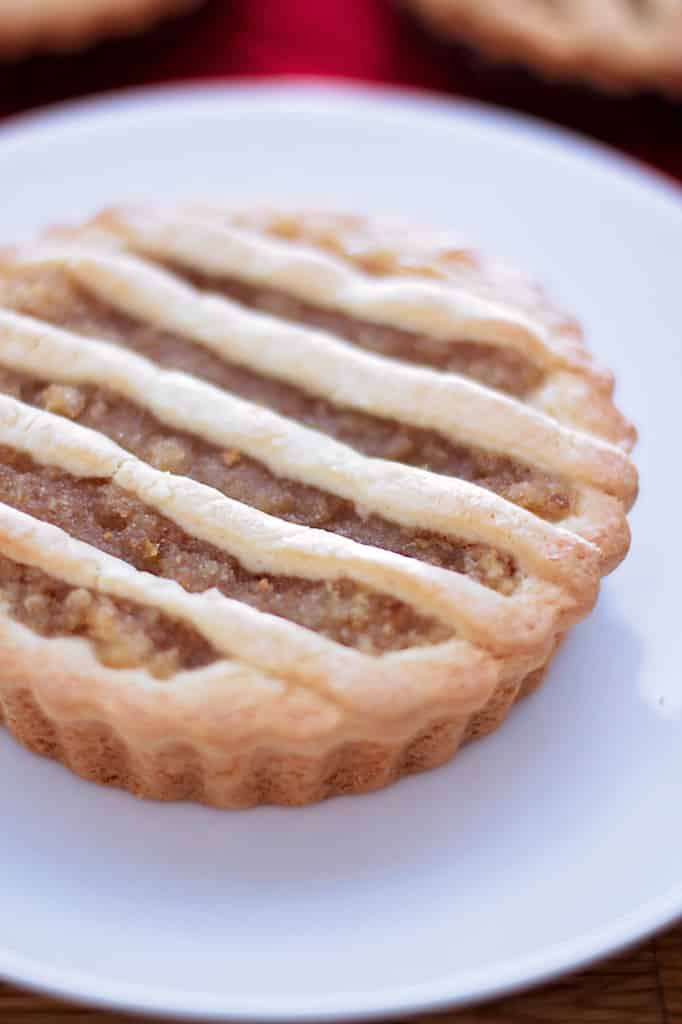 Print
Harry Potters Favorite: Treacle Tart
---
Tarte Crust:
2 1/2 cups

all-purpose flour

1 cup

confectioners' sugar

1/2 teaspoon

of salt

2

stick of cold butter, diced

2

large egg yolks

1/3 cup

of heavy cream

1 teaspoon

of vanilla extract
Filling:
1 cup

of golden syrup or light molasses

3 cups

of bread crumbs
Juice and Zest of 1 lemon
Optional: 1 beaten egg for brushing on the crust.
---
Instructions
Prepare the crust by combining the flour, salt, and sugar in a bowl. Pour the flour mixture and all of the butter int oa food processor and pulse until the butter has formed small balls around the flour. Like course yellow meal.
Beat the eggs in a bowl with the cream and the vanilla.
In a large bowl, combine the egg mixture with the flour/ butter mixture and toss the mixture with a spatula until it clumps together. You want the dough to be rather moist so add more cream if it's too dry.
If making one large tart, divide the dough into half. If making 5 smaller tarts (like I did) divide the dough into 6 even parts. Roller the sections of dough into balls and individually wrap each one with plastic wrap. Cool in fridge for at least 2 hours (and up to 3 days).
Pre-heat the oven to 400 degrees F.
Before getting the dough back out, make the treacle filling by warming the syrup in the microwave (or in a saucepan on the stove) for ~1 minute or until runny. Combine the syrup with the bread crumbs, and the lemon juice & zest in a bowl and mix well.
Taking each section of dough, flatten it to a size that allows it to just slightly hang over the sides of the tart pan. Remove the excess dough from the sides.
Fill each dough lined tart pan with the filling, spreading it evenly between the tarts.
Optional: use remaining scraps of dough to make a lattice (or any kind) of top crust for the tarts.
Optional: brush the tart(s) with the egg wash.
Bake the tarts at 400 degrees F for 10 minutes, lower the temperature to 375 and bake for an additional 25 minutes until golden brown and the filling puffs up a bit in the center.
Once done, let cool slightly and serve warm with custard or a scoop of ice cream.
Notes
Recipe from The Unofficial Harry Potter Cookbook (link above recipe).
This post may contain affiliate links. Please read my disclosure policy.