Loaded Veggie Fried Rice- a healthy alternative to your fried rice. This dish is vegetarian, vegan, and LOADED with vegetables for the perfect side dish!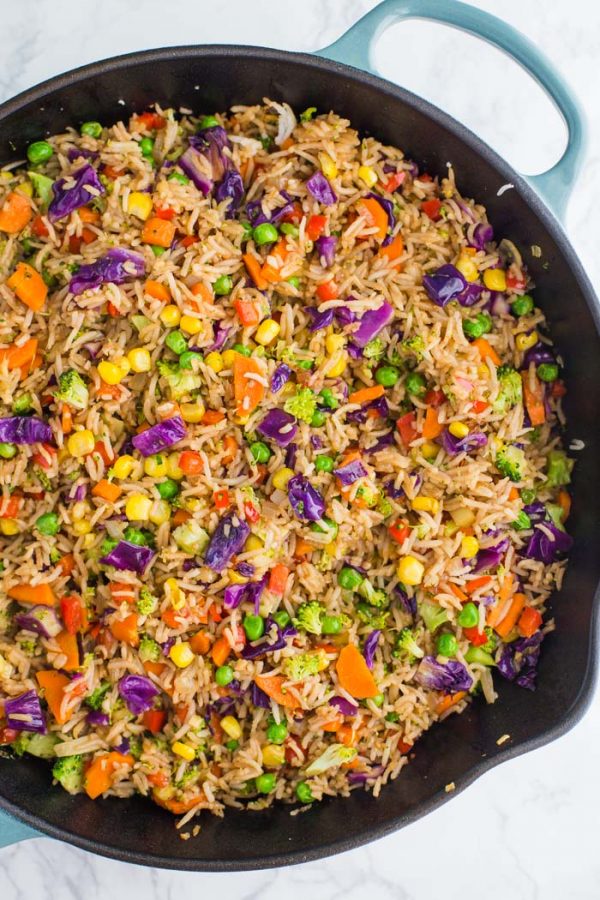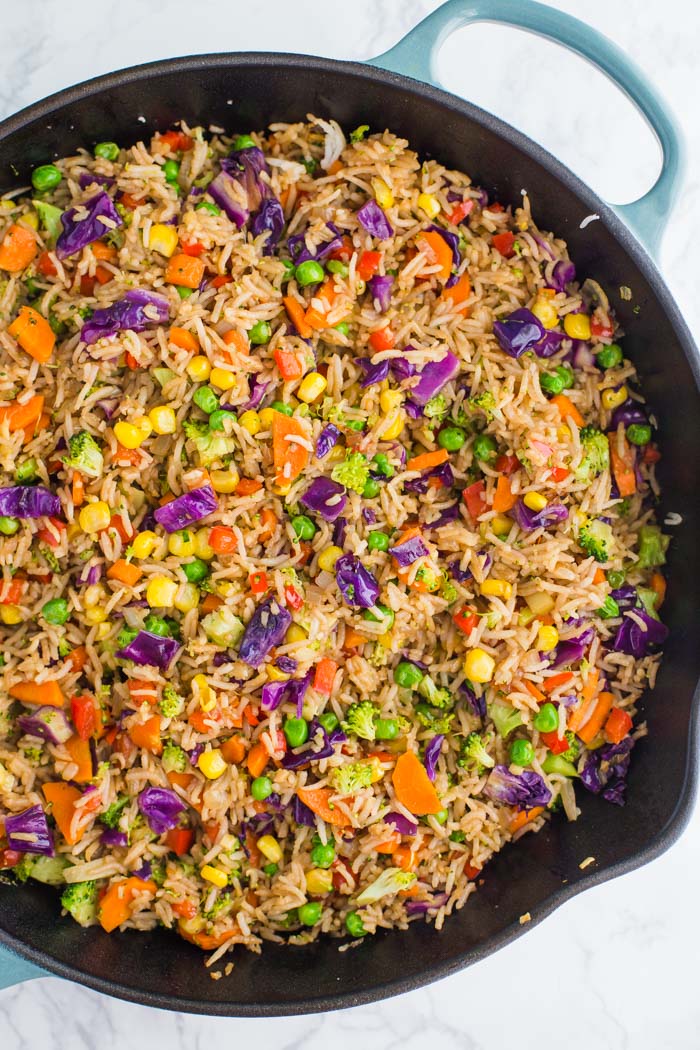 I've been wanting to to post a variation of this Loaded Veggie Fried Rice for some time now. Ever since buying an Instant Pot a few years ago, rice has been a VERY regular part of our diet. Actually, for the first year, rice was literally the only thing that I ever cooked in our Instant Pot (I have since started exploring other clever ways to use it!).
This fried rice is one of those things that I could eat for every single meal. I wanted to leave the recipe vegan but if it fits your lifestyle, I highly recommend adding in a few scrambled eggs to the mix. With the addition of the eggs, I often eat this by itself as a meal. IT'S SO GOOD!!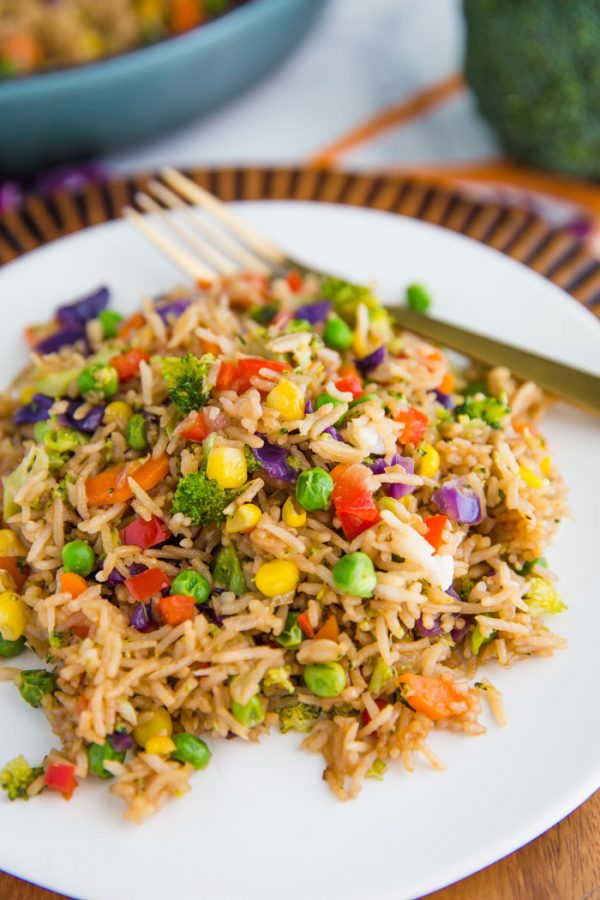 At a year old, Jemma is finally at the age where she's learning to bite food and use her 4 (adorable) little teeth. She's enjoyed eating dishes like that with small foods that are easy for her to chew. It's also really cute to watch her shovel handfuls or food into her mouth. We're still working on the whole fork and spoon thing.
How to Make Loaded Veggie Fried Rice
First things first: you REALLY need to use cold rice for this. I've tried it several times with fresh rice and it's just not the same. The excess moisture from the fresh rice makes the whole dish a little soggy and bleh. If you can manage it, definitely USE DAY OLD COLD RICE.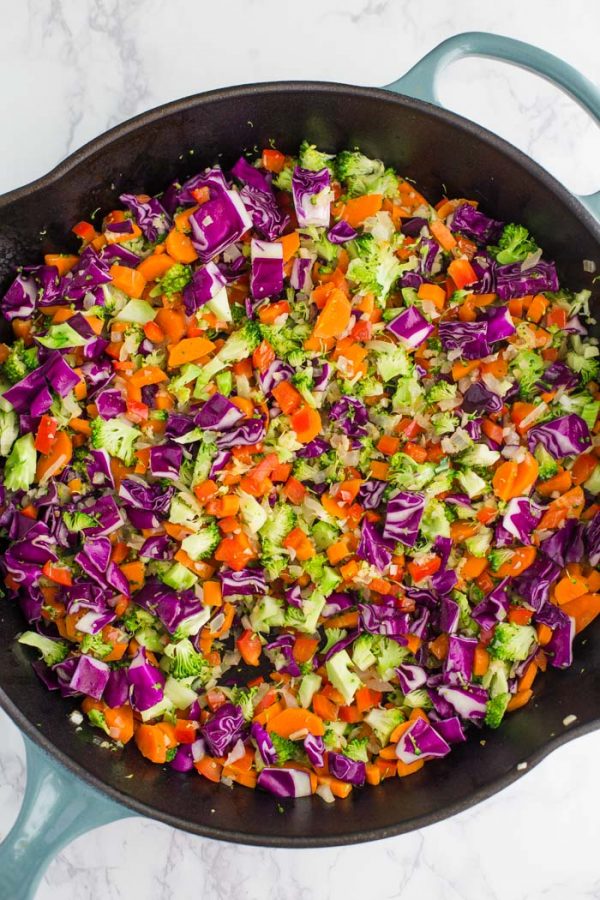 We're going to cook the veggies in a bit of oil. You can experiment with using a bit less oil than my recipe calls for if you're wanting to leave some of it out (it just might not be quite as tasty :)). The veggies are sautéed until they're beginning to soften. If you're adding in egg, you can do it midway through cooking the veggies and scramble them right in the pan next to the veggies.