Sweet and Sour Cauliflower- an easy to make vegan meal that's perfect to satisfy that sweet and sour chicken craving! A delicious vegan fake-out take-out weeknight dinner!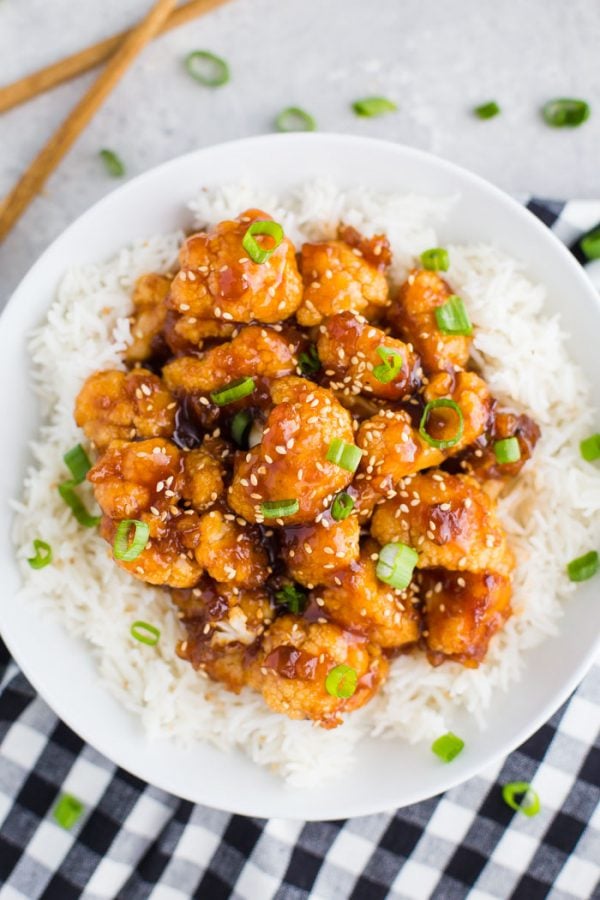 GUYS! We leave for Europe one week from today and I'm FAR from ready. Trying to give priority to getting all of our client projects wrapped up before I squeeze in a little extra blog work and THEN finally get packed to go. We're SO EXCITED!
I've mentioned our trip on Instagram a few times. We're flying in Rome where we'll spend a few days before going to see family in Verona and then head to Venice for a couple days because we couldn't not go. Then we're taking a train through Switzerland, spending about 2 days in Zurich, before heading to Paris for a few days (!!!). We'll wrap our trip up in southern England with a visit to Stephen's grandmother. I know, I'm a bit exhausted just typing all of that out. BUT I CAN'T WAIT!!!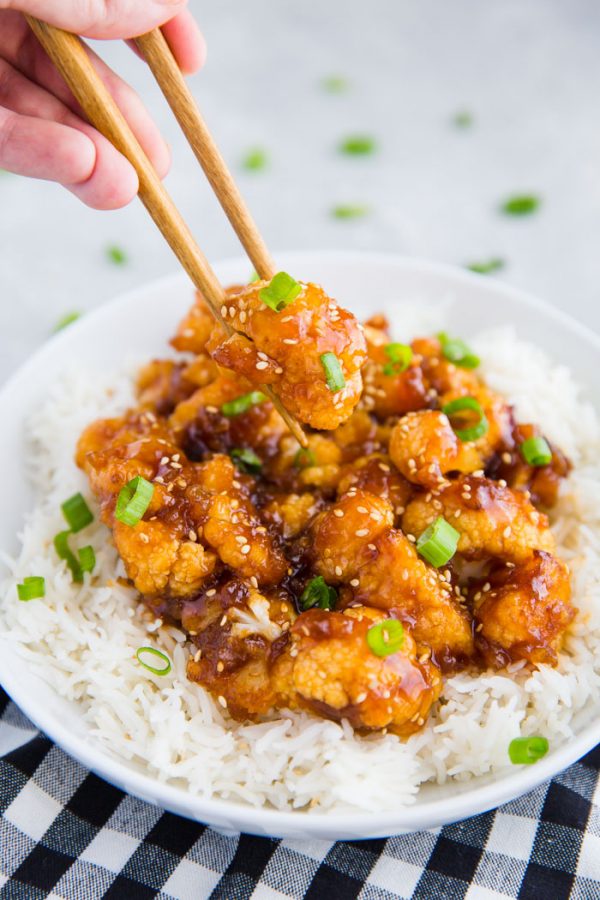 Let's talk about this Sweet and Sour Cauliflower. I may or may not have wanted to do this recipe largely just so I could say "sweet and sour cauliflower" over and over again 😂.
Sweet and sour chicken was always my go to dish when ordering take out. Basically every. single. time. growing up. So it was only naturally that we created a vegan, meatless version of my favorite take out dish!