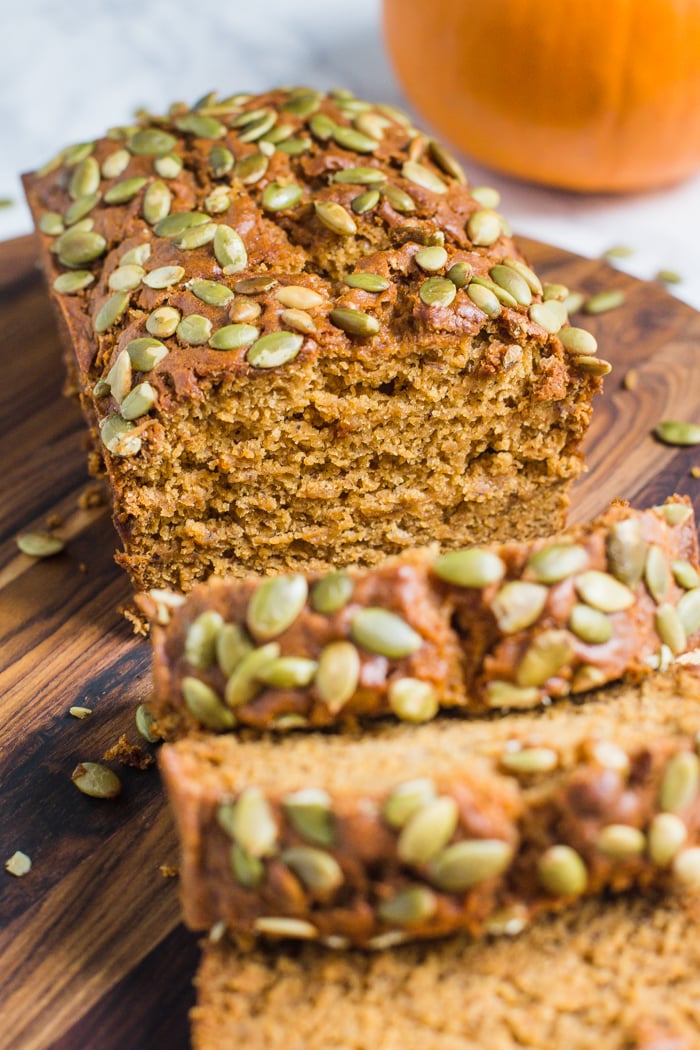 I'm back with day 4 of Pumpkin Week and we're going for another classic pumpkin recipe: Pumpkin Bread. VEGAN Pumpkin Bread to be exact. I've always been obsessed with the pumpkin loaf slices from Starbucks and this recipe is my rendition of that bread!
The bread is also pretty similar to the Butternut Squash Bread that I posted a couple of years ago. Both of these vegan breads are SO GOOD and fluffy and sweet.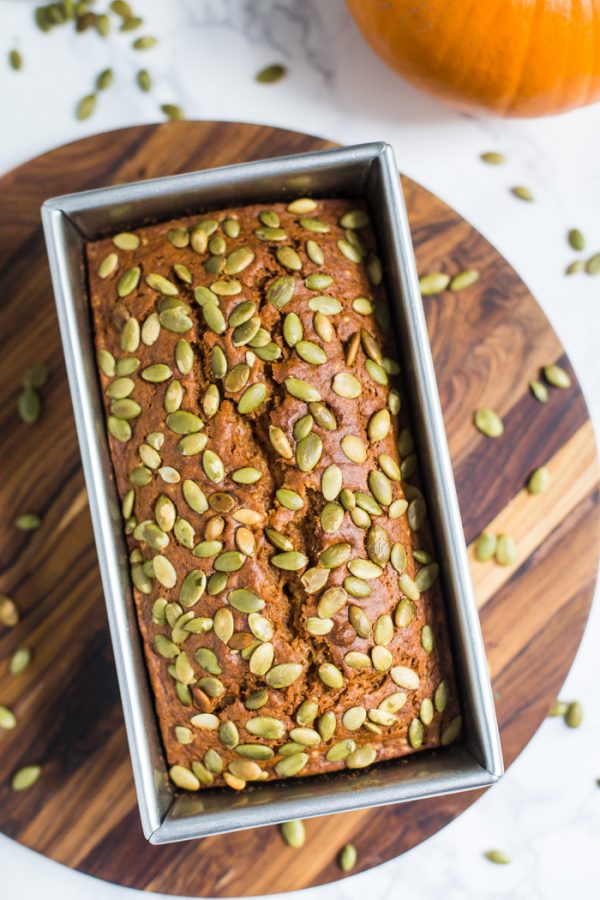 Another reason to love this vegan pumpkin bread: you can whip it up in just one bowl and a few minutes! I've loved baking this fall but have gravitated towards EASY recipes (<<the best of both worlds).
The pumpkin seeds on top are completely optional. I used toasted and salted pepitas so it added a nice bit of saltiness to the sweet bread that I very much enjoyed. AND it just makes the loaf of bread a lot prettier and I'm always happy with tasty and simultaneously pretty baked goods :)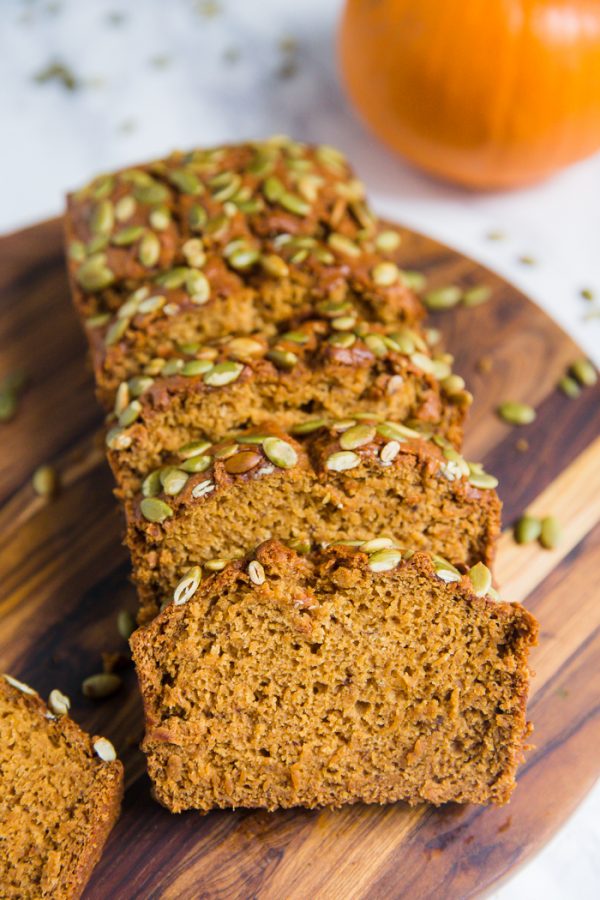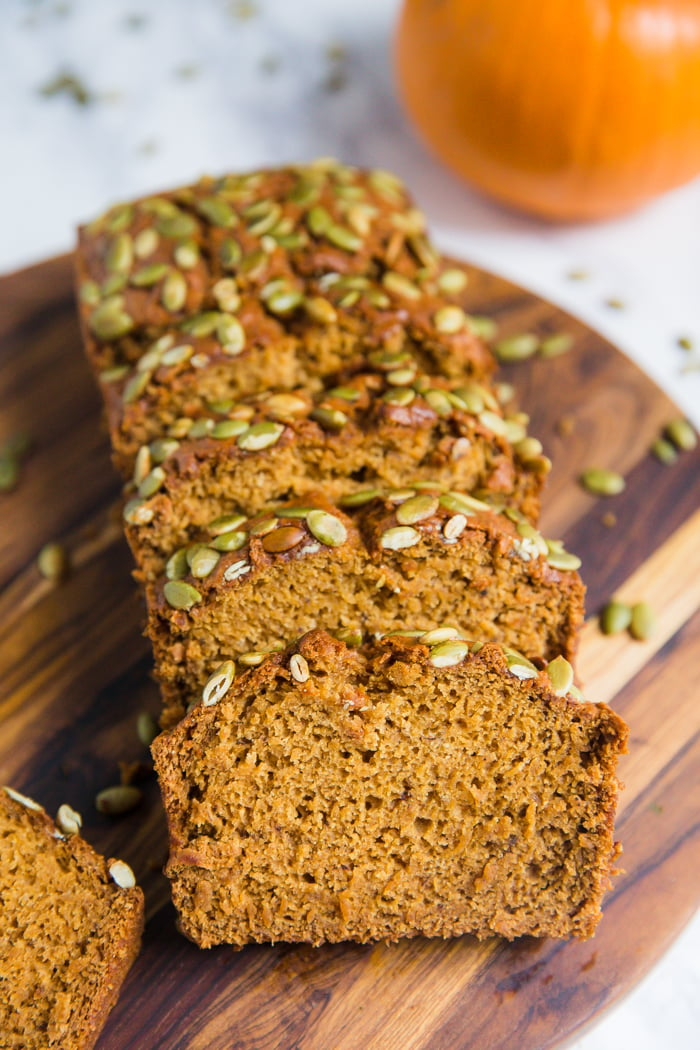 Does this weather make you just want to bake everything? Because it does for me! And I don't even like baking all that much.