This Zucchini Linguine is an easy vegetarian dinner that is made with linguine and spiralized zucchini noodles for a meal that only takes 15 minutes to make!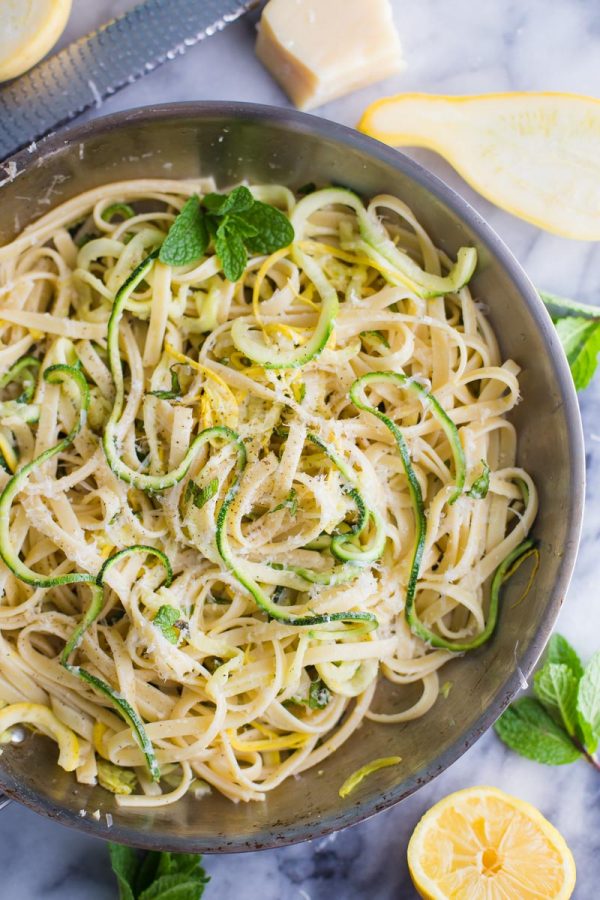 We've had quite a few over 80 degree weather days here in Nashville lately and it makes my heart SO happy! I'm a summer girl and if I didn't love living close to family so much, I would do my best to convince Mr. Britnell to move to a part of the country that's warm year round.
One of my favorite parts of summer is the massive amount of veggies that we have exploding out of our garden. I always manage to plant WAY too much zucchini. In my defense, I have a hard time justify killing any seedlings. They say to plant a few seeds just in case some don't work out. But when they all DO work out, I just let them grow which results in mountains of zucchini that we almost can't even give away fast enough.
So, we end up eating a LOT of zucchini noodles throughout the summer months. Can't say that I'm complaining about it at all.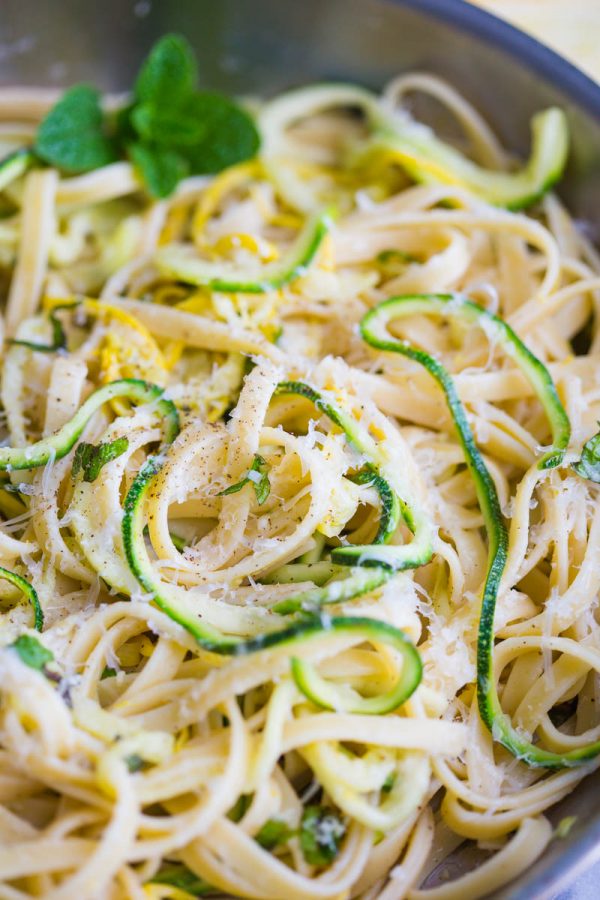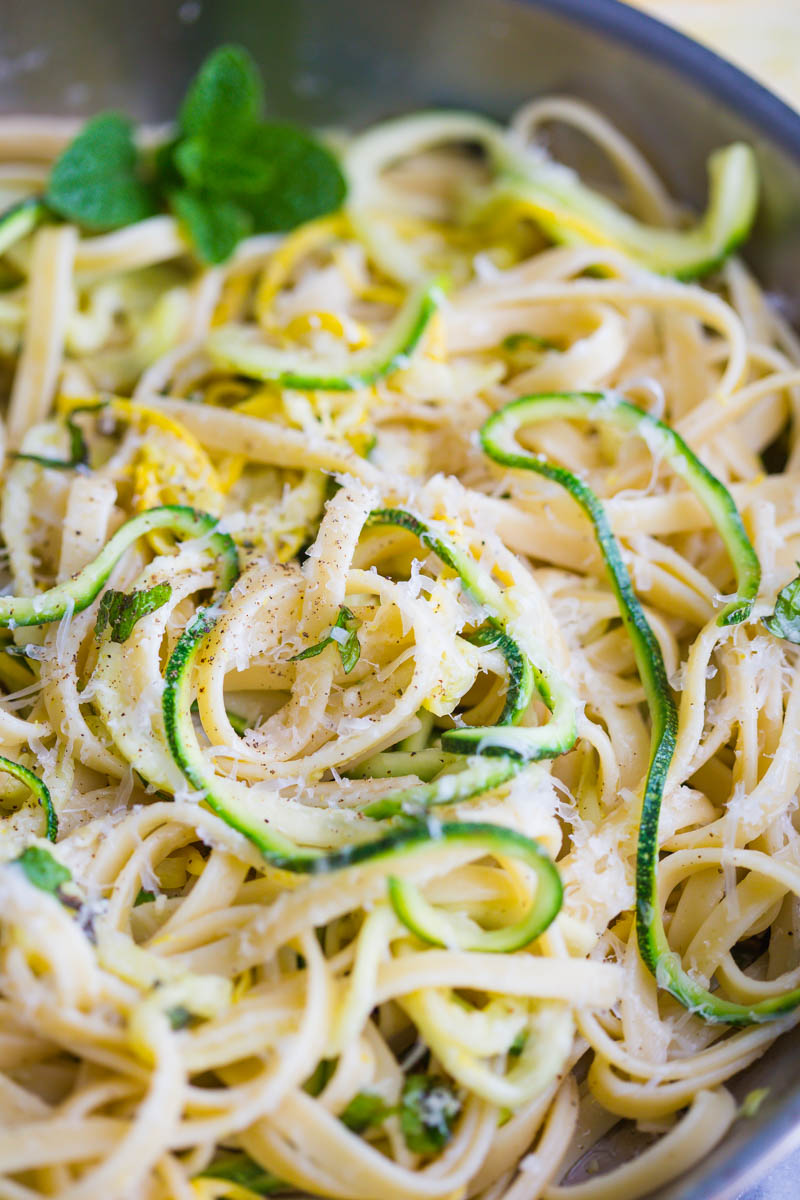 This dish is a combination of 2 of my favorite summer elements: Zucchini noodles AND fresh mint. If you don't have mint growing in your yard, go plant some NOW. It requires ZERO effort to keep alive, it grows back on its own, year after year, and obviously, it's AMAZE! Just be careful because it grows like a WEED and will take over if you're not careful.
I got the inspiration for this recipe from one of my all time favorite chefs: Jamie Oliver. My lovely mother-in-law brought his newest cookbook back for me from England and I love it so much. All of the recipes are made with 5 ingredients so they're all simple and easy (LOVE!). I tweaked this one a bit and am excited to share it with you!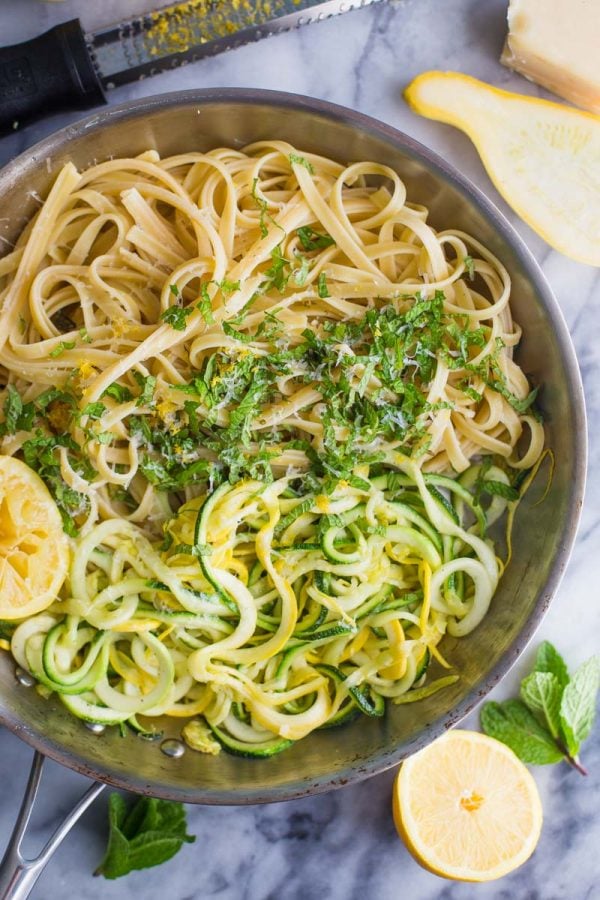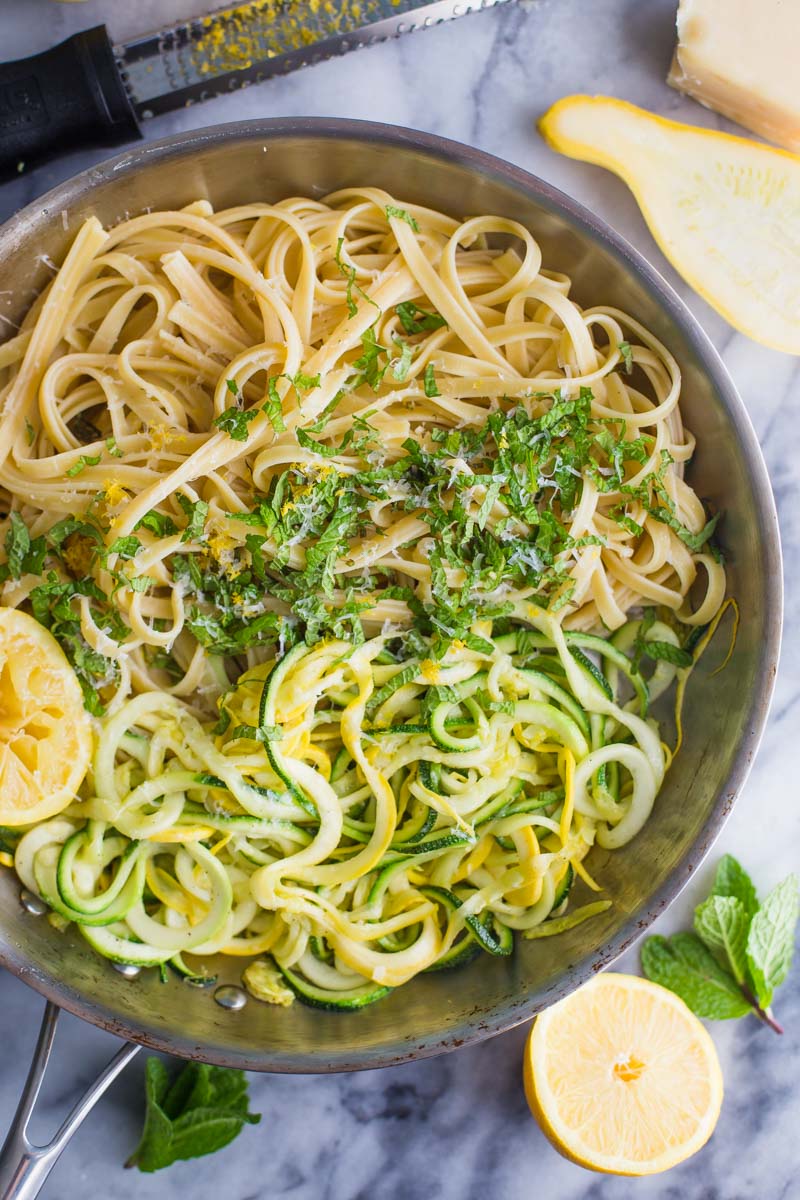 This Zucchini Linguine recipe is ridiculously easy and comes together in just 15 minutes! Just cook your pasta, spiralize and heat up your zucchini noodles, and then toss it ALL together with some lemon juice and zest, mint, and parmesan.