Quick and Easy Watermelon Cucumber Juice that's light, refreshing, and can be made without a juicer.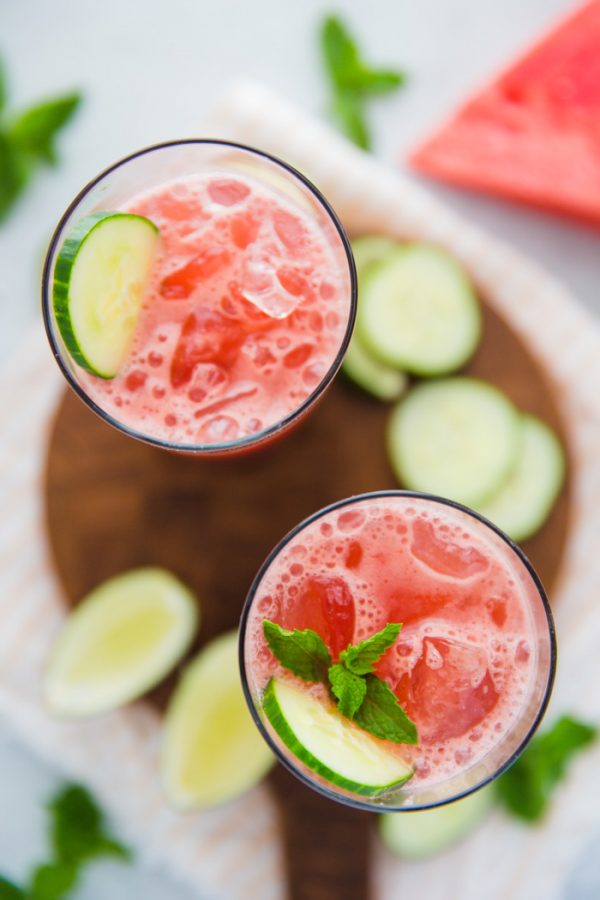 Everyone is getting in the mood for Autumn and ALL I want to do is hang on to every. last. drop. of summer.  Luckily for me, summer hangs around in Nashville for a while and we have a couple months left of warm weather. I plan to soak it all up since I'm not a huge fan of the cold.
This Watermelon Cucumber Juice is the first step towards my end of summer denial. AND IT'S SO GOOD!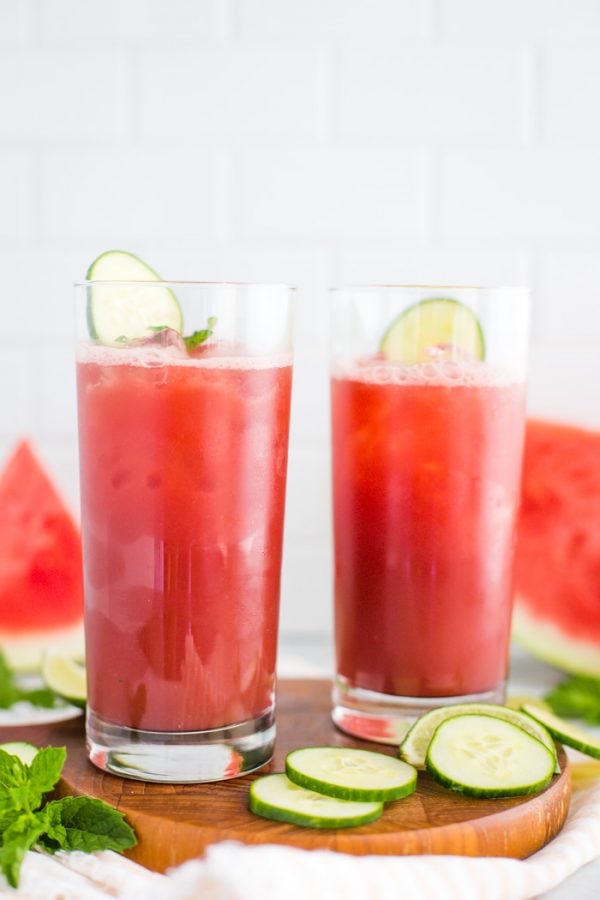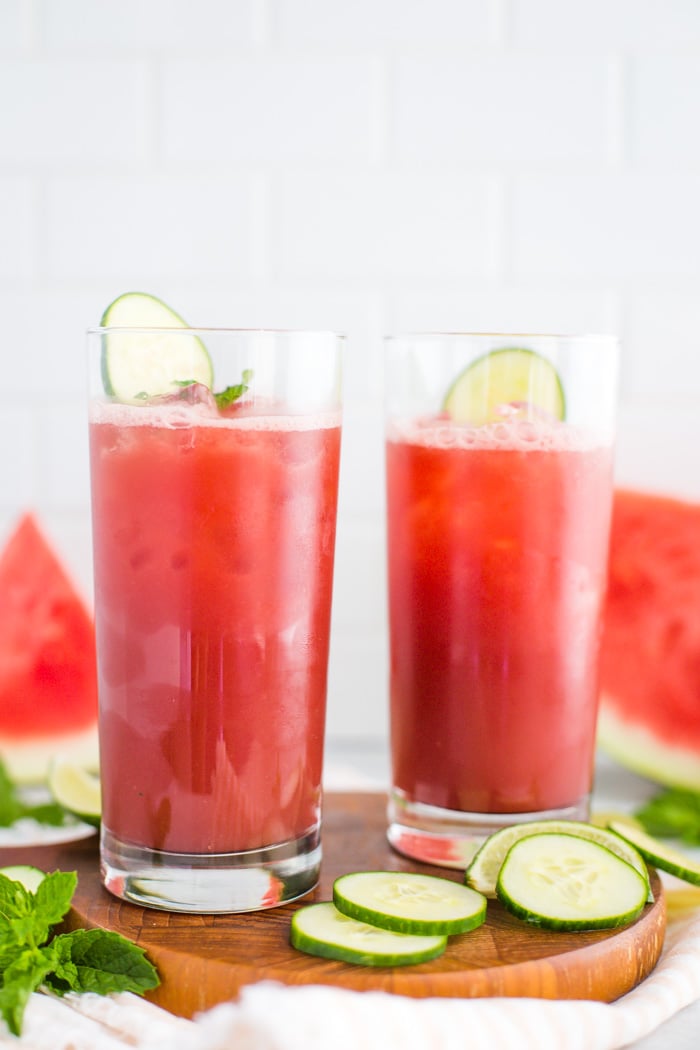 After almost 3 weeks in Europe, I'm anxious to get "back on track" with my diet and FINALLY get back to working out after about 2 years of doing very little. I have a whole plan for operation "get my butt back in shape" and I'll be sharing a bit more about it on my Instagram today (are you following along!?).
I'm starting with this juice because it's ridiculously easy to make and a great way to start the day. PLUS it's still super hot here and this is the ultimate in refreshing drinks.
I haven't actually tried it (yet) but I plan to make a cocktail of sorts starting with this watermelon cucumber juice and ending with some gin (or rum….or tequila?). I'll let you know how it turns out!