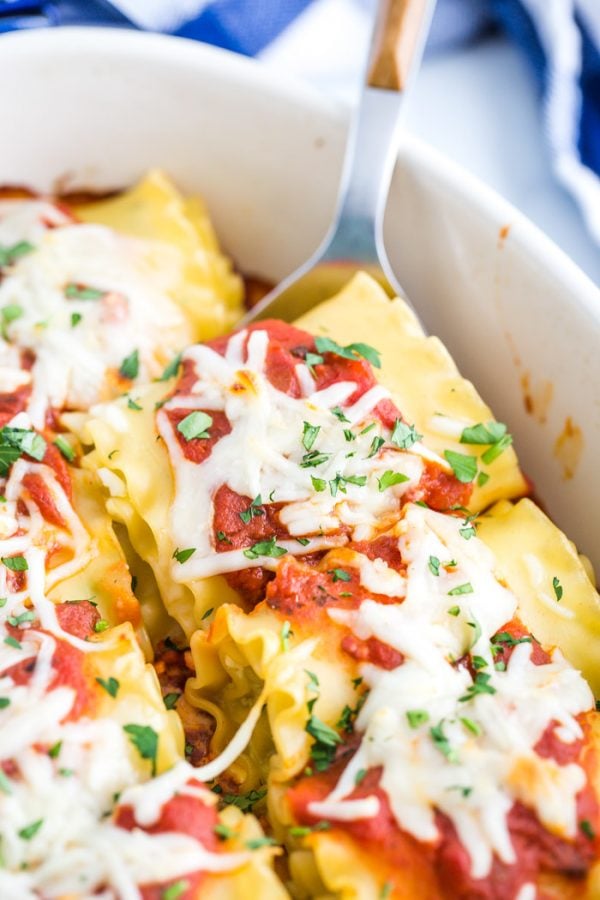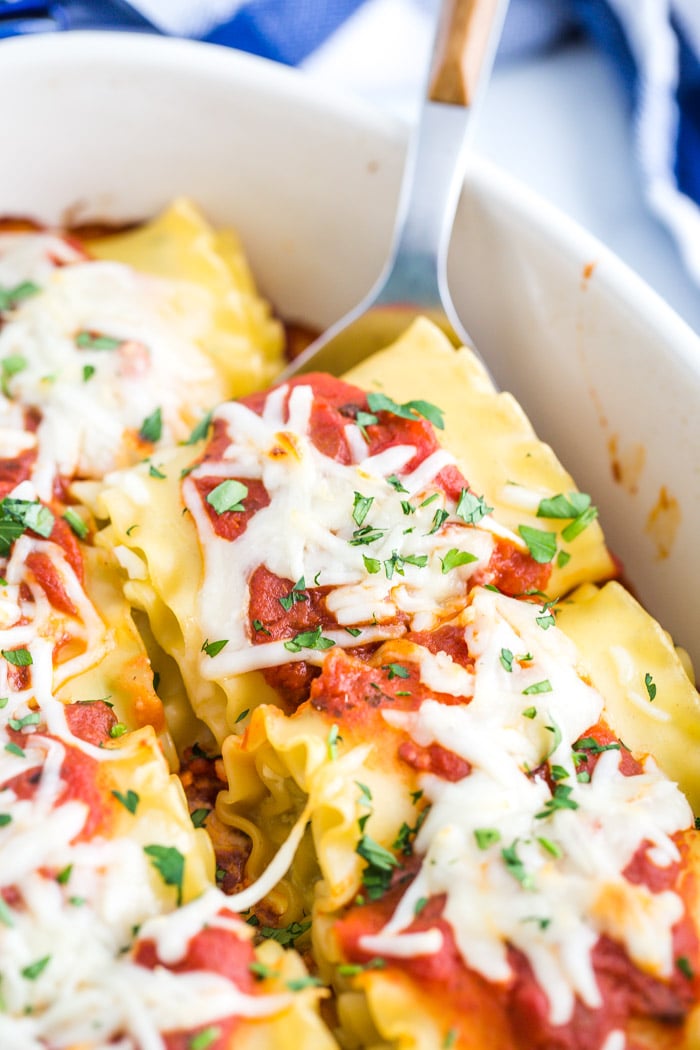 Growing up, my FAVORITE dish was always lasagna. When my mom asked what I wanted to eat on my birthday or any other special occasion, it was pretty much always lasagna. And even today, I still love it. I probably have my 50% Italian blood to thank for that :)
Today we're putting a fun twist on classic lasagna with these Easy Lasagna Roll Ups.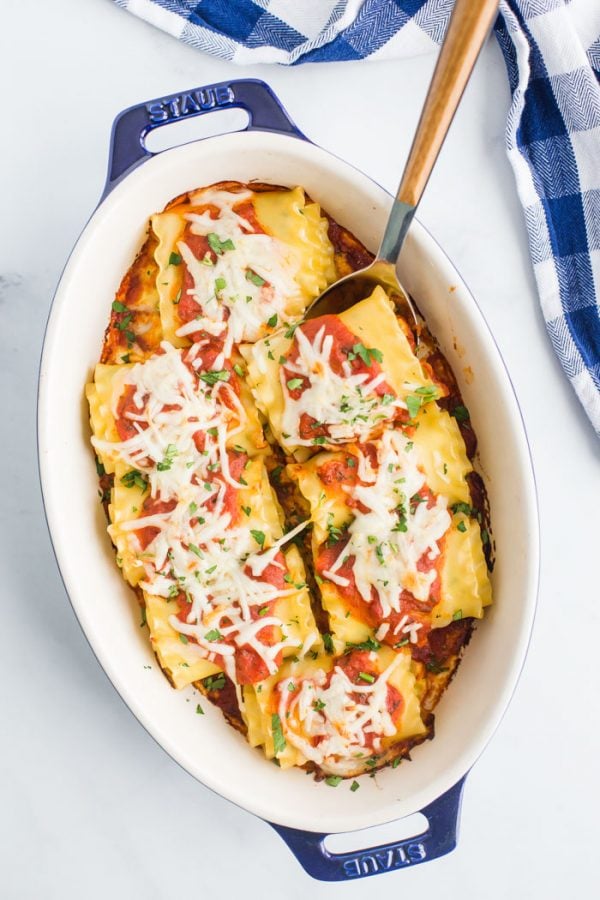 I like these because they're fun, easy to throw together, and don't have to bake as long as traditional lasagna. That's all a huge bonus in my book when I need dinner FAST.
This comes together in 3 easy steps: 1) boil your noodles. While you wait for the pasta to cook you 2) make the cheese filling. This is simple and involves simple mixing everything together in one bowl. Then you 3) assemble.
To assemble the roll ups, you divide the cheese mixture evenly among the sheets of pasta and loosely roll each up. You then place the rolls in your dish (with a little pasta sauce underneath) and then cover them with more sauce and cheese. Bake and DONE.