These Loaded Veggie Vegan Enchiladas are an absolute favorite in our house! They're SO EASY to throw together and an amazing vegan meal that everyone will love! You'd never even miss the meat in this dish :D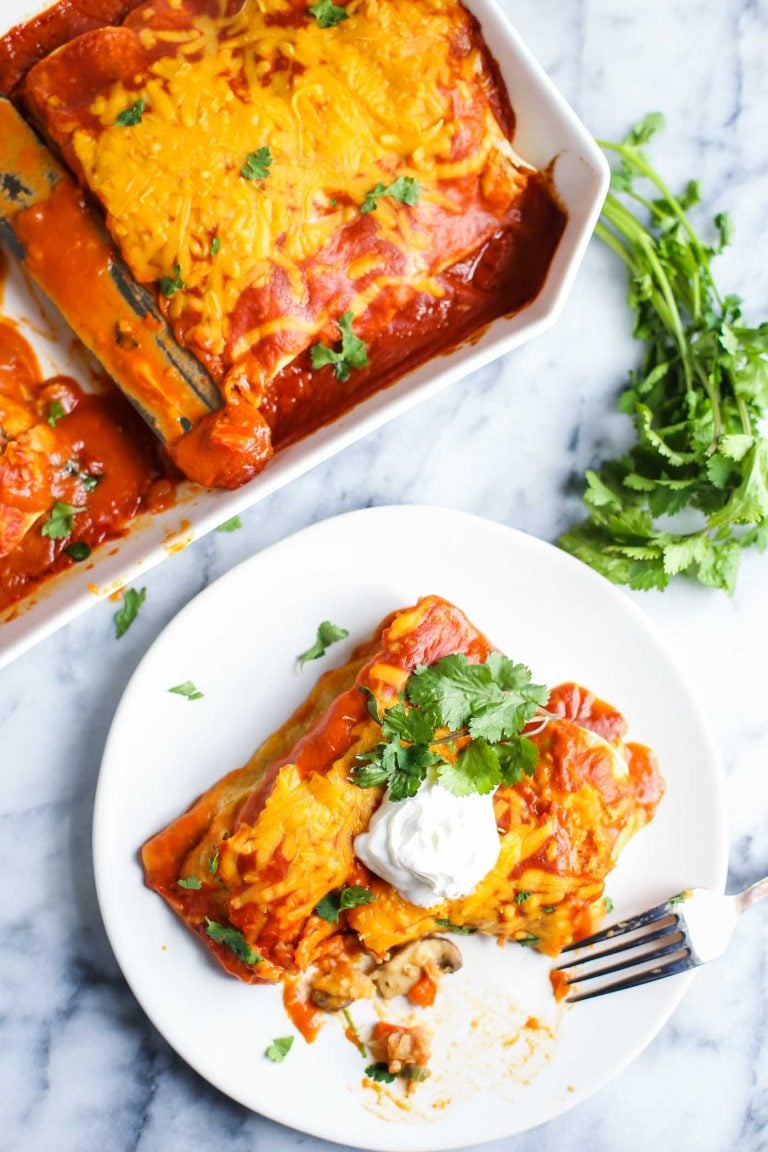 It's finally starting to get COLD cold in the Portland area. We even got snow today (quite a bit of it actually) but luckily it's not SO cold that any of it stuck to the ground. I'm not a huge fan of snow 😼
I am, however, a HUGE fan of enchiladas….
To stay warm, we're eating lots of comfort food that's simultaneously packed with lots of nutrient rich veggies AND covered in a bit of vegan cheese as well as this yummy homemade enchilada sauce.
This is actually a recipe from a few years ago that I'm giving a slight refresh. It's overall staying the same but I cleaned the recipe up a bit (the way in which it was written, not the actually recipe…it was already pretty great :D). I've made these enchiladas so many times and they NEVER ever get old!