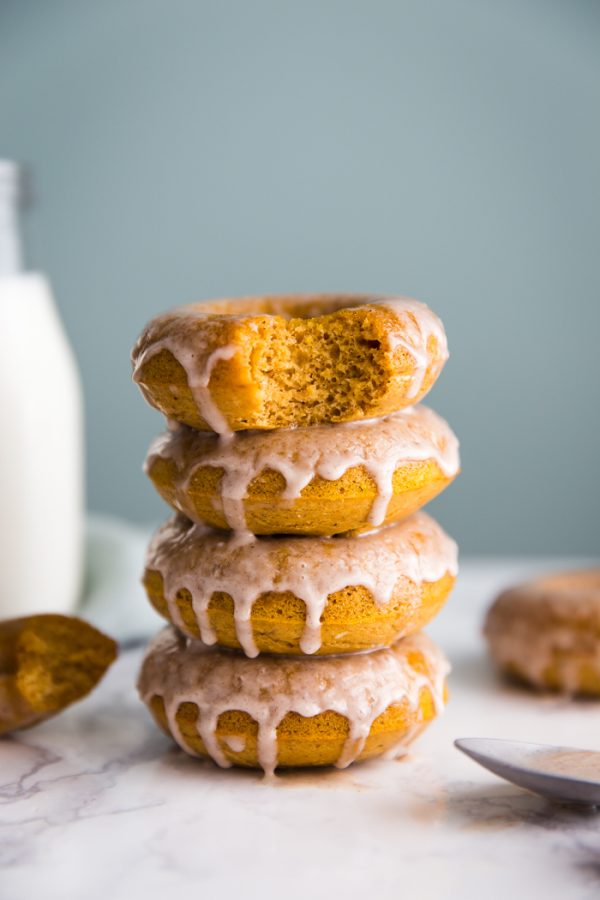 I mentioned on my Instagram recently that I'm planning a PUMPKIN WEEK on my blog that consists of a new pumpkin recipe every day for 6 (or maybe 7?) straight days. It's gonna be GOOD! OH and it starts on October 15th. GET EXCITED (because I am!)!!
BUT, as you see, I couldn't resist posting a pumpkin recipe before then. In fact, I'm posting another one next week. #notsorryaboutitatall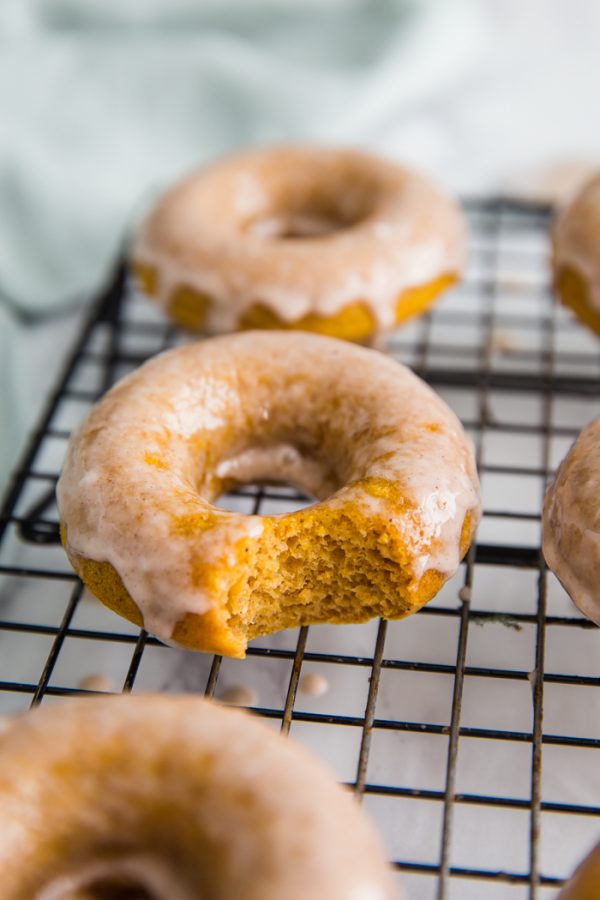 These beautiful little Pumpkin Donuts are vegan, dairy free, and the fluffiest little pockets of goodness that I've had in a long time.
What is it about donuts that just really makes me feel like I've baked something extra fancy!? Or, is that just me?