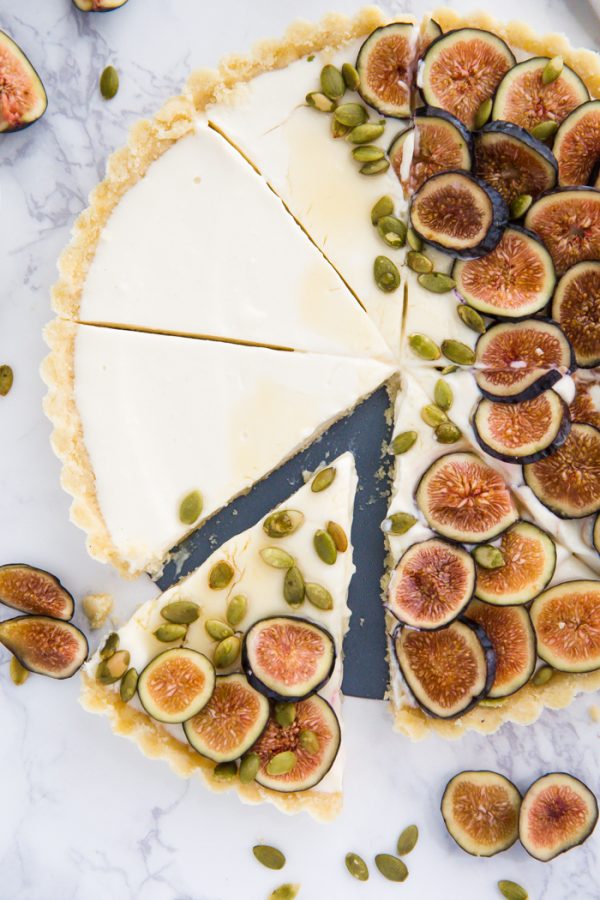 Oh HELLO beautiful pie of mine! I've been dreaming of you for a while now!
This time last year I was on maternity leave and trying to navigate life with a newborn. This led to lots of late nights and early mornings dealing with an infant who just wanted to be held and just wanted to nurse every couple hours. That resulted in LOTS of time scrolling through recipes on Pinterest, formulating lots of recipe ideas I couldn't wait to try BUT also meant I had little to NO time to actually make these recipes a reality for the blog.
But THIS YEAR! This year we have an (almost) toddler who sleeps through the night like a champ and has gotten pretty good at playing with her toys on the kitchen floor while I make my recipe dreams a reality.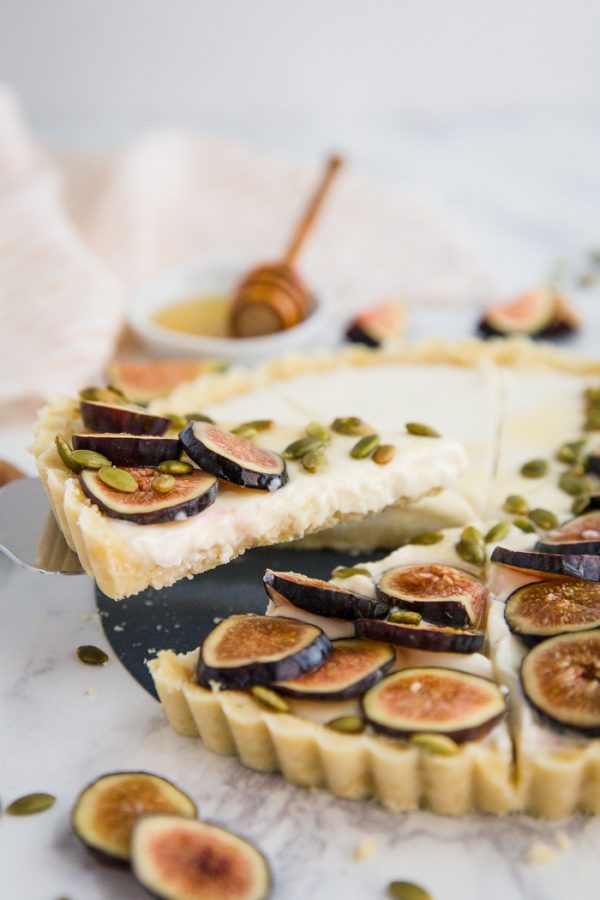 This No Bake Fig Pie is one of those recipes.
And I'll be honest with you: this recipe is part delicious and part beautiful. No, we're going to say that it's 100% the best tart ever and 100% BEAUTY!
I heard someone say recently "why are figs so pretty but so gross". AH! Sucks for you…more figs for ME! My Italian father always had figs in the house when I was growing up and when I was about 12, he became obsessed with fig gardening. For the rest of his life, he spent much of his free time fiddling with his fig plants; carrying his giant trees in the garage for the winter and keeping them perfectly trim throughout the year.
I'll never forget how excited he was to share the first fig fruits each season and how upset he would get to find the birds enjoying these treats as well.