Crockpot Chickpea Noodle Soup– today I'm teaming up with Crock-Pot® to bring you this hearty and delicious Vegan Chickpea Noodle Soup! It's ridiculously easy to make and perfect for cold weather meals! Thank you for supporting the brands that support Food with Feeling!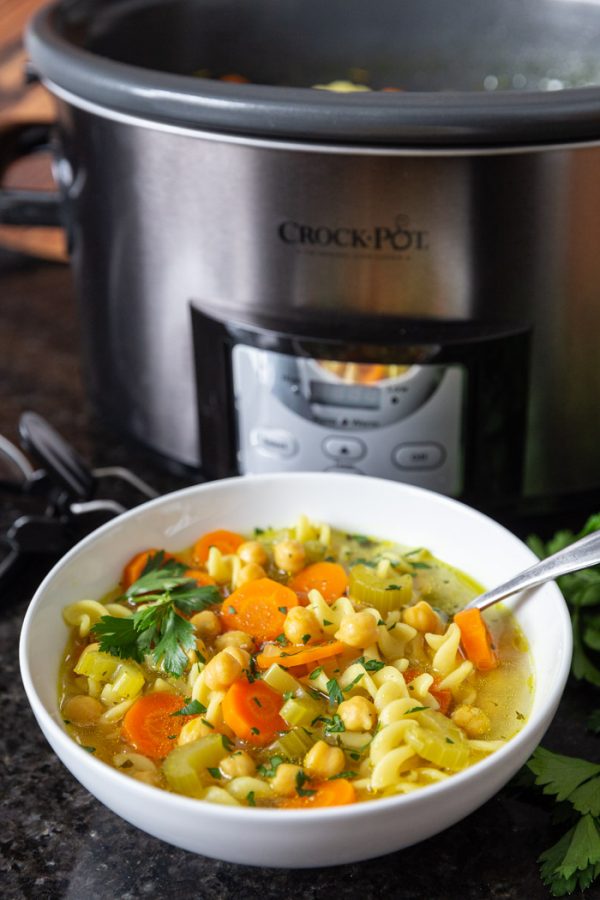 While I'm definitely a soup-year-round kind of gal, I do particularly love the winter months when I can justify soup on a daily basis :) Classic chicken noodle soup was ALWAYS my favorite growing up so I wanted to create a vegan, meat-free version of it!
I'm excited to be teaming up with the Crock-Pot brand to bring you this super simple and DELICIOUS Crock-Pot Chickpea Noodle soup. I've made this about 5 times already this season and I have no doubt that we'll be having it MANY times before the spring hits. I'm absolutely not complaining about that because it's SO GOOD!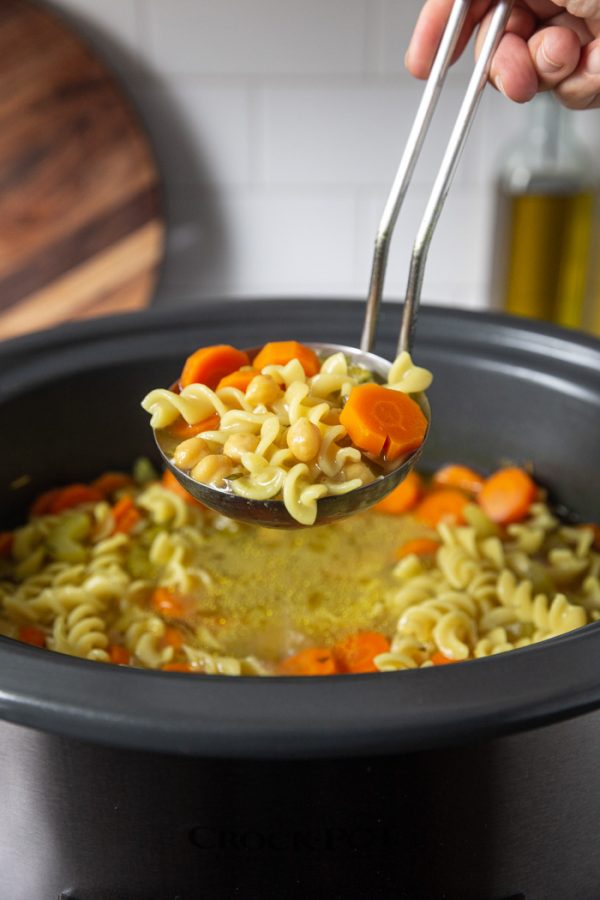 I'm planning on working on LOTS of easy Crock-pot slow cooker soups this winter. So if you have any requests, please let me know! And if you have a favorite slow cooker soup recipe that I should try, send it my way!!
For this particular recipe, I used the 7-Qt. Cook & Carry™ Easy Clean Slow Cooker and I love it so much! I just got it recently and have already used it SO MANY times. Unlike my last slow cooker, the lid on this one latches into place and I really like that! It also has a digital countdown timer so that you can set the slow cooker for how long you want it to cook and then it will automatically turn itself off. I can't tell you how many times I've slightly overcooked food because I forgot to turn the slow cooker down/ off. NO MORE! Huge fan over here!