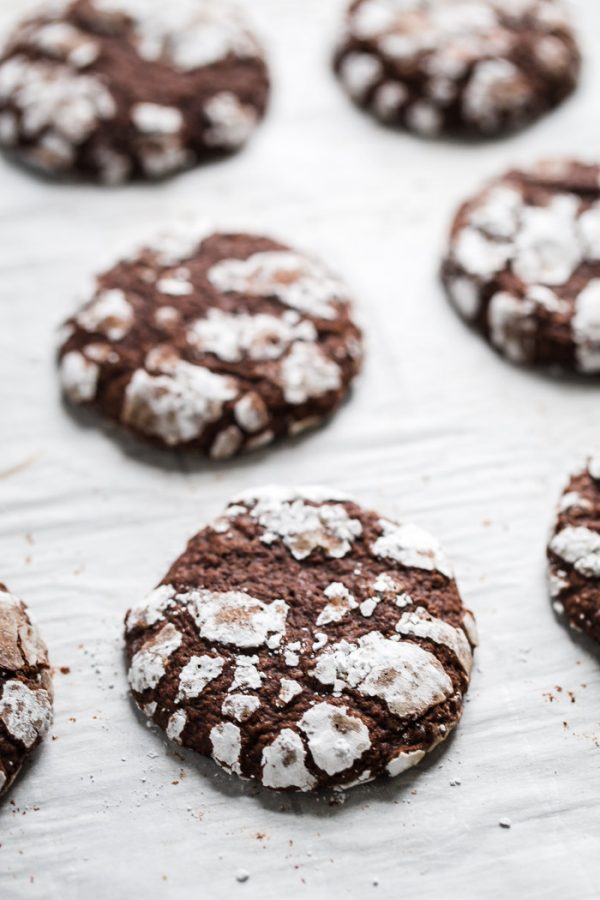 I had SO many baking recipes (especially vegan baking recipes) planned for this holiday season. As often happens, I got extra busy and so many of them will just have to be bookmarked until next year. At least these AMAZING Chocolate Crinkle Cookies happened. Because they're phenomenal and you need them ASAP.
As I have been doing a lot lately, I wanted to make this recipe vegan. But, I also wanted them to be as close to classic crinkle cookies as possible (I mean, it's the holidays….we don't need any fancy coconut sugar or anything). So, we're using a simple and classic Chocolate Crinkle Cookies recipe. We're simply swapping out the eggs for apple sauce. AND that's basically it.
Simple and easy. Just how we like it around here.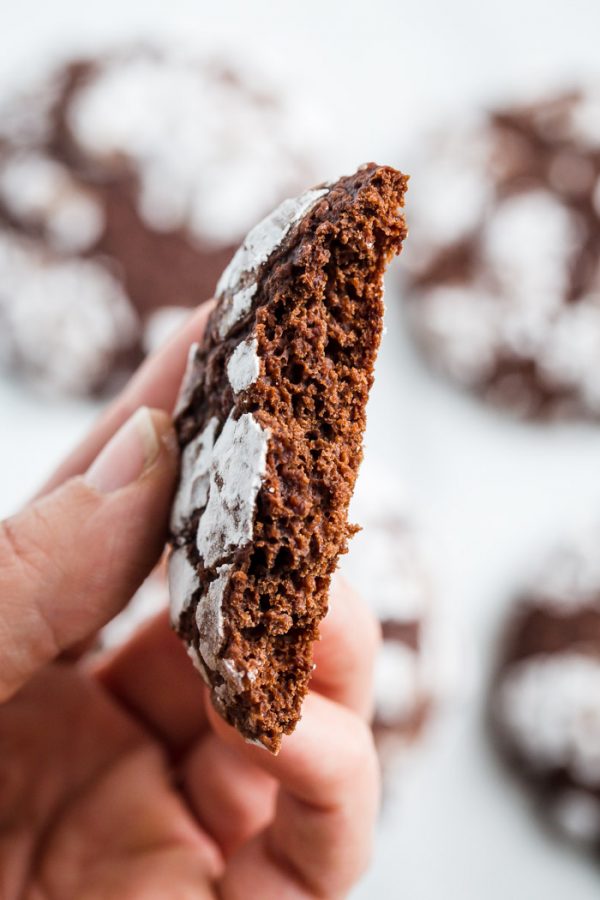 I resisting using apple sauce in cookies recipes for a long time. It just seemed odd and a little to frou-frou for me (is that the proper way to spell that? IS there a proper way!?). BUT it's truly a great egg replacer and you do not taste it in these cookies AT ALL. Not that there's anything wrong with apple sauce (I love it actually); I just don't want to taste apples in my chocolate crinkle cookies.
I also used coconut oil instead of some of the other oils/ butters that are often used in cookies. If you used refined coconut oil, you do not taste it at all and I really like cooking with it!