Vegan Ranch recipe- this simple to make vegan salad dressing is great to have on hand as a veggie dip, for salads, or to put on whatever you love ranch on (pizza or french fries, perhaps!?).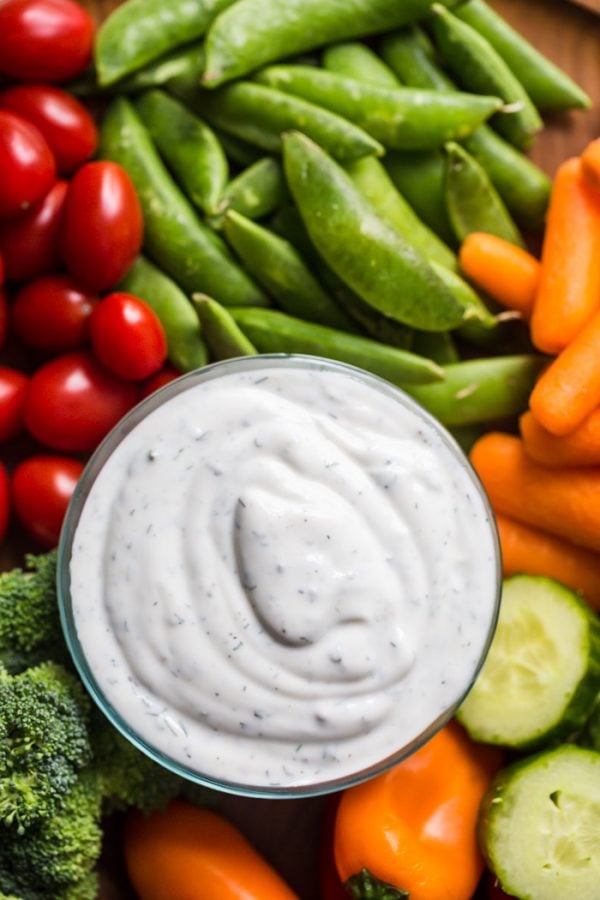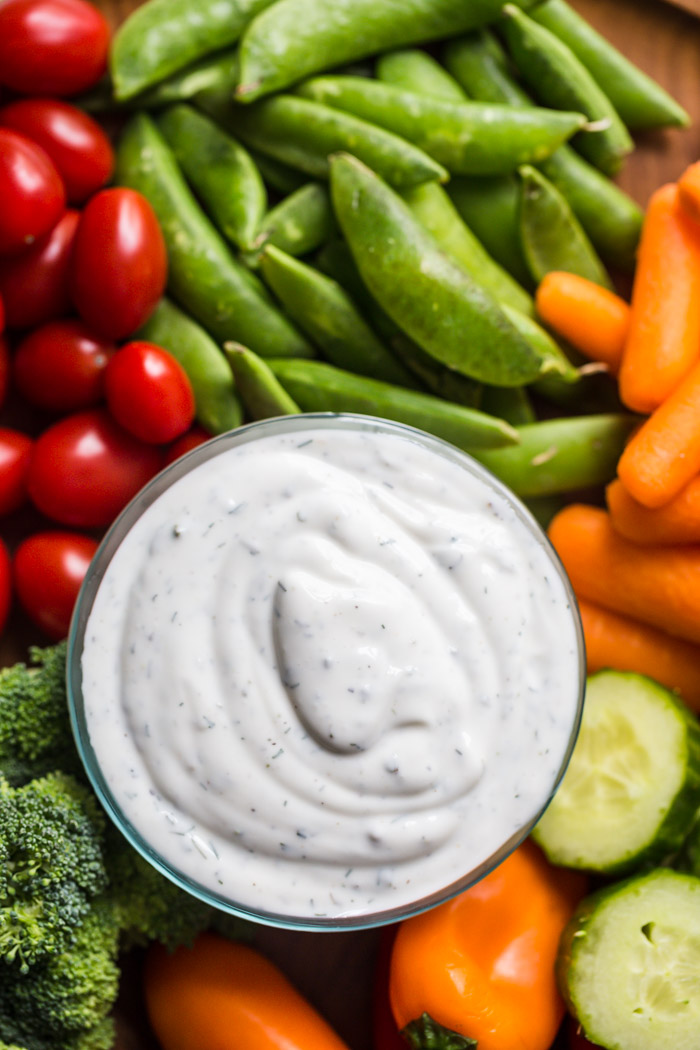 I've been meaning to create this healthy ranch dressing for the blog for AGES! Like many people, ranch is high up there on my list of favorite foods to eat and nothing beats a good homemade version. Nothing!
While ranch DOES in fact taste great as a salad dressing, let's be honest: it's really more of an all-around great dip. I basically refuse to eat french fries without it. A veggie tray is just an excuse to eat loads of ranch and occasionally, I'm even down for a little ranch on my pizza (please tell me I'm not the only one!).
As the kids would say these days: ranch. is. LIFE!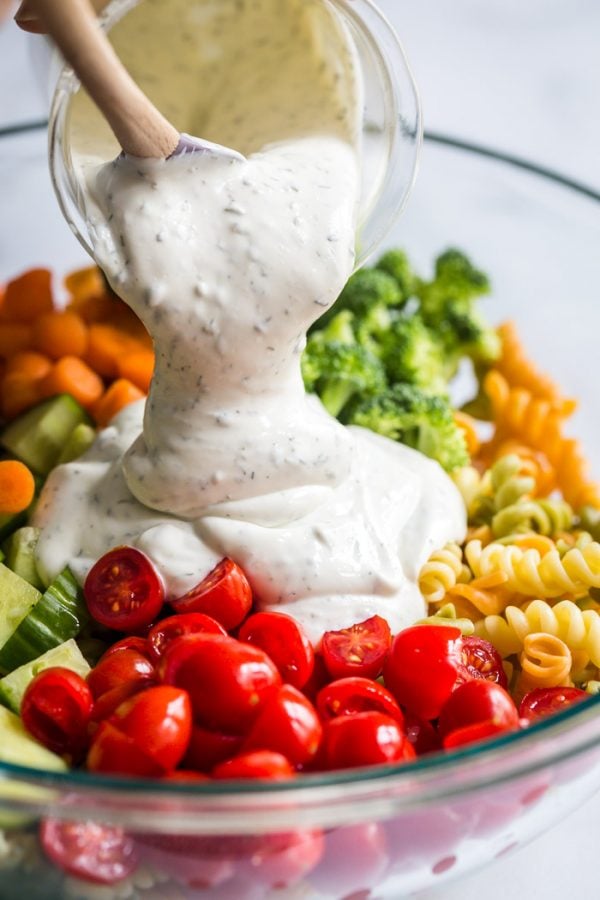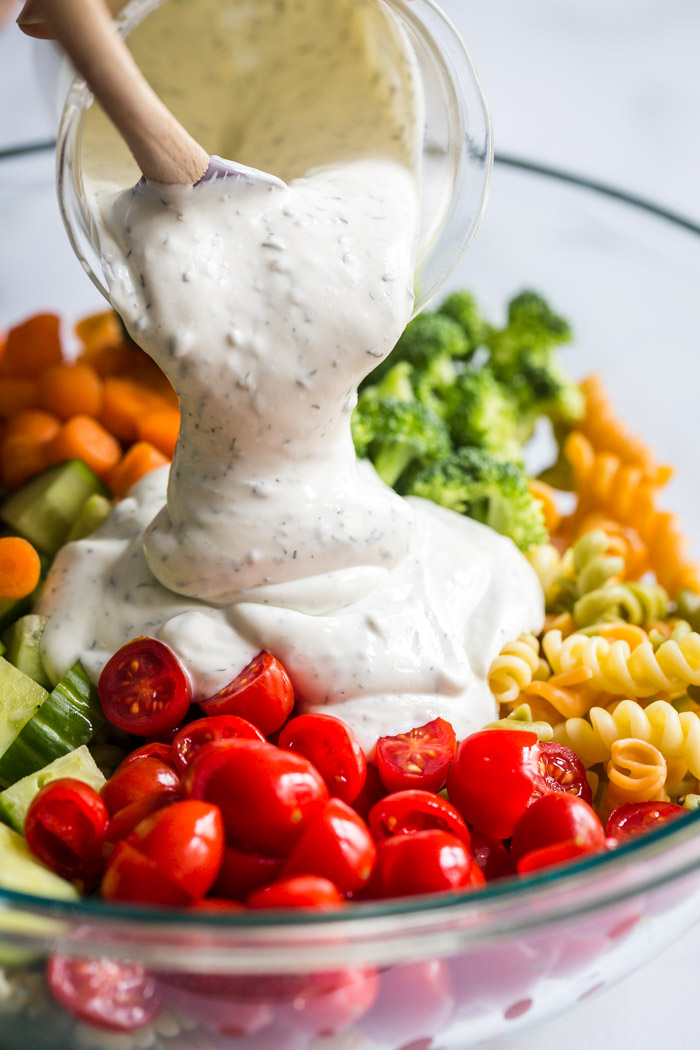 But not all ranch dressings are created equal.
One of the questions I see people searching for a lot is "is ranch vegan?". The answer is almost always NO. Assuming you've figured that out for yourself which is why you're here at my Vegan Ranch Dip Recipe ;) So, let's dive in.