Fried rice is one of my FAVORITE go-to meals when we need something that's healthy but quick and comes together in one pot. This Pineapple Fried Rice is super easy to make and the fruit gives it a fun kick to a classic dish! I love it with fresh veggies but you can make the whole thing even easier by using a bag of frozen veggies instead of fresh.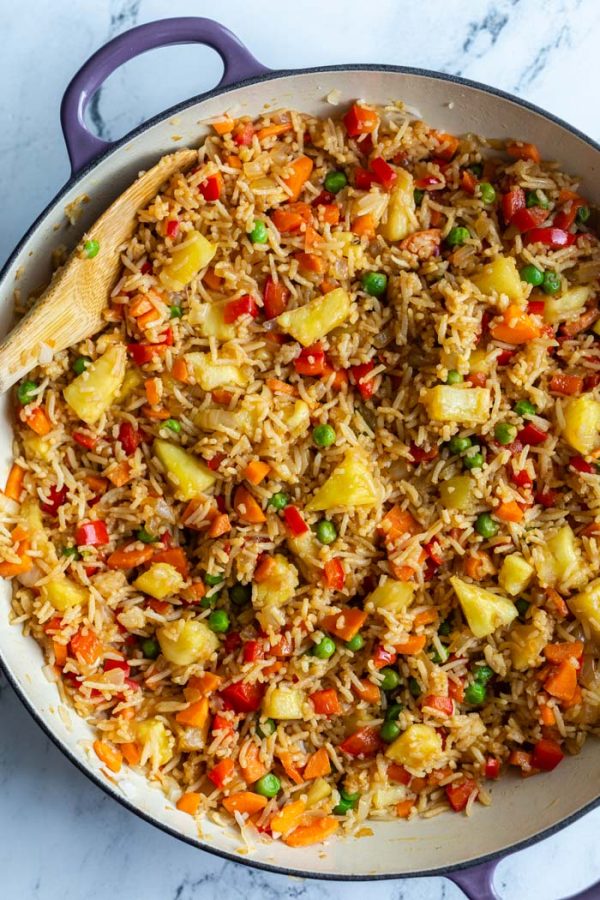 Surely y'all know by now how much I LOVE a good fried rice recipe! I made a similar recipe to this one (this Loaded Veggie Fried Rice) on my Instagram stories recently and got so many requests for more easy dinner recipes like it. I figured that now was as good a time as any to to share this pineapple fried rice that I've been wanting to work on all year!
Toss in some sauteed or baked tofu and you've got a complete meal!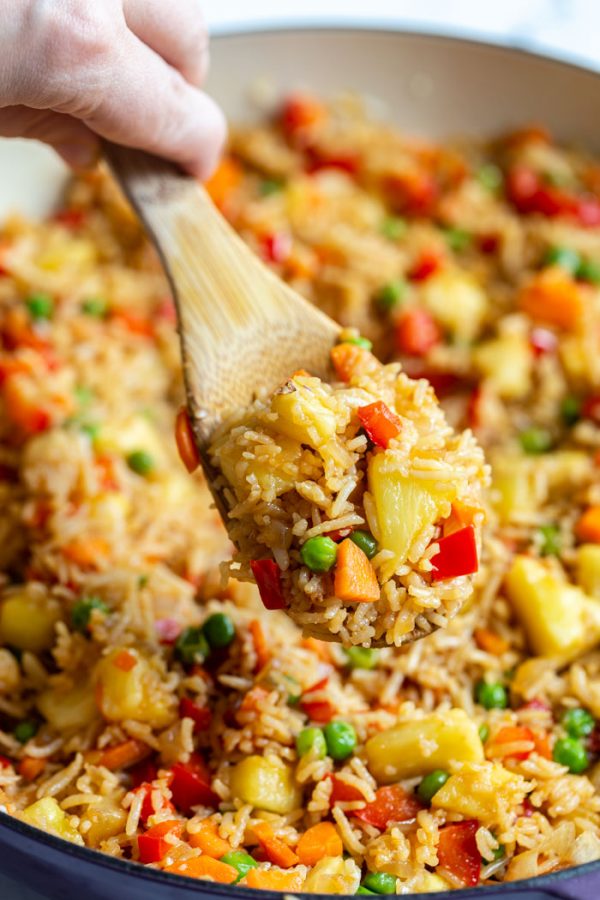 Fresh or Frozen Veggies?
I used to get asked all of the time if you could use a bag of frozen veggies when making my classic fried rice recipe. SO, I gave it a try and LOVED the results!
While fresh veggies are always great, sometimes you simple can't beat the ease and cost of a good ole bag of frozen mixed vegetables. I pretty much always have them in my freezer and more than anything, I LOVE not have to chop a ton of veggies for this dish.
All of that to say: I HGHLY endorse the use of frozen veggies in this recipe! If you've already got some leftover cooked rice in the fridge and frozen veg + pineapple in the freezer then you can throw this together in NO TIME!