Just in time for summer, this Grilled Corn Salad recipe is the perfect side for any party or summer dinner! It's loaded with fresh corn, cucumber, tomatoes and all of the flavors of summer.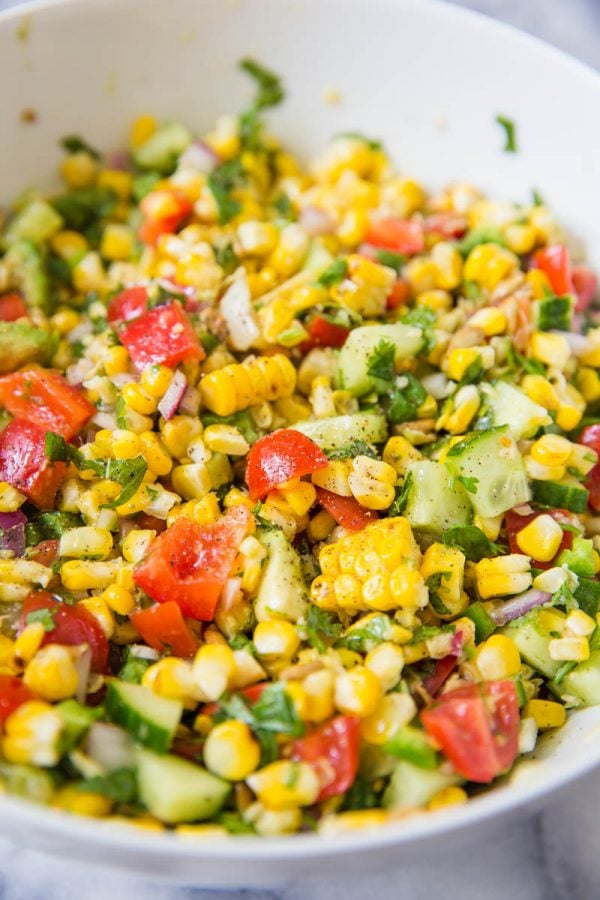 I'm SO excited to be sharing this recipe with you today because it's a recipe from one of my dear friends' new cookbooks! I've known Jessica, from JessicaGavin.com, for a few years now but FINALLY got the chance to meet her in person a couple weeks ago at a food blogging conference in Salt Lake City. That's the funny thing about working in the online space; I'm good friends with a lot of people who I've never actually met in real life. I digress.
Jessica recently released her first cookbook called Easy Culinary Science and I'm happy to be sharing it with you today!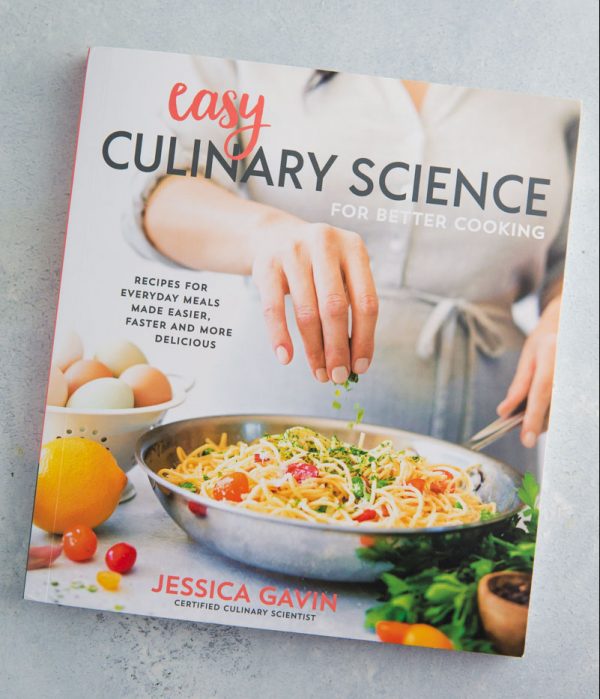 I had the MOST difficult time picking a recipe from her cookbook to share with you because I seriously want to share ALL of them. I'm obsessed with this cookbook (and every single recipe on her blog). They're all thought out so technically and she shares fun little scientific advice and fun facts with each of her recipes. She also has a way of making difficult recipes NOT so difficult to approach.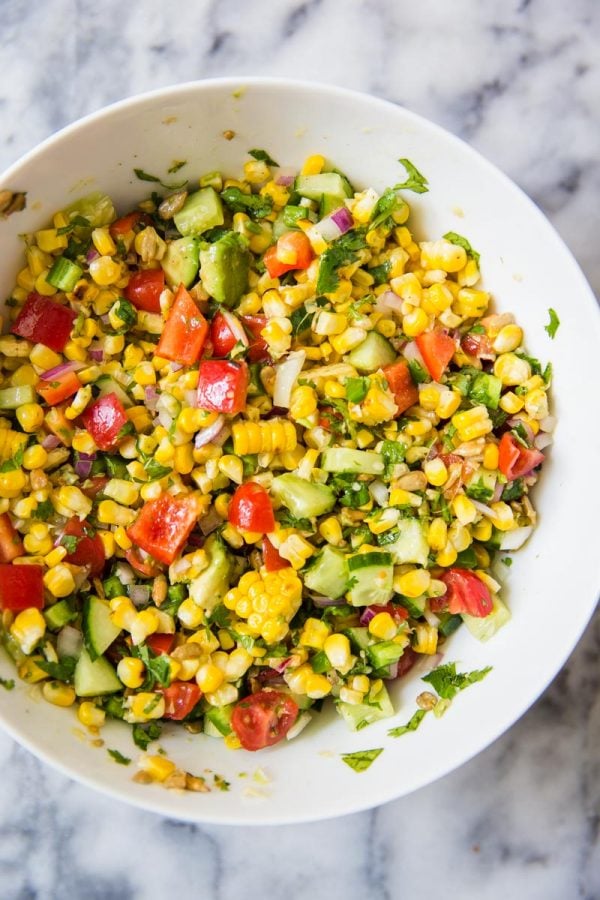 I love how delicious and easy this grilled corn salad recipe is for summer entertaining and for easy weeknight dinners. It also keeps for a good few days which makes it perfect for eating on throughout the week. Needless to say, I'm a huge fan!