I've been on a baking kick lately and I'm super excited to finally share this Vegan Peanut Butter Cookie recipe with you! These are just like the PB cookies that we all loved as kids but completely vegan and plant based. They come together with just 8 ingredients and ALL IN ONE BOWL!
I posted these vegan brownies last week and I have a plethora of other vegan cookie recipes if you're in need of more baking inspiration :D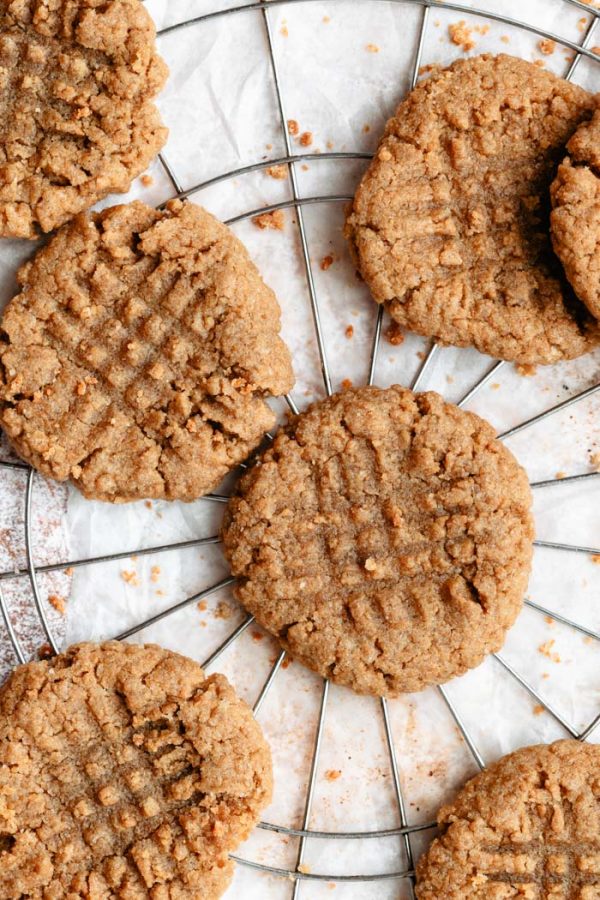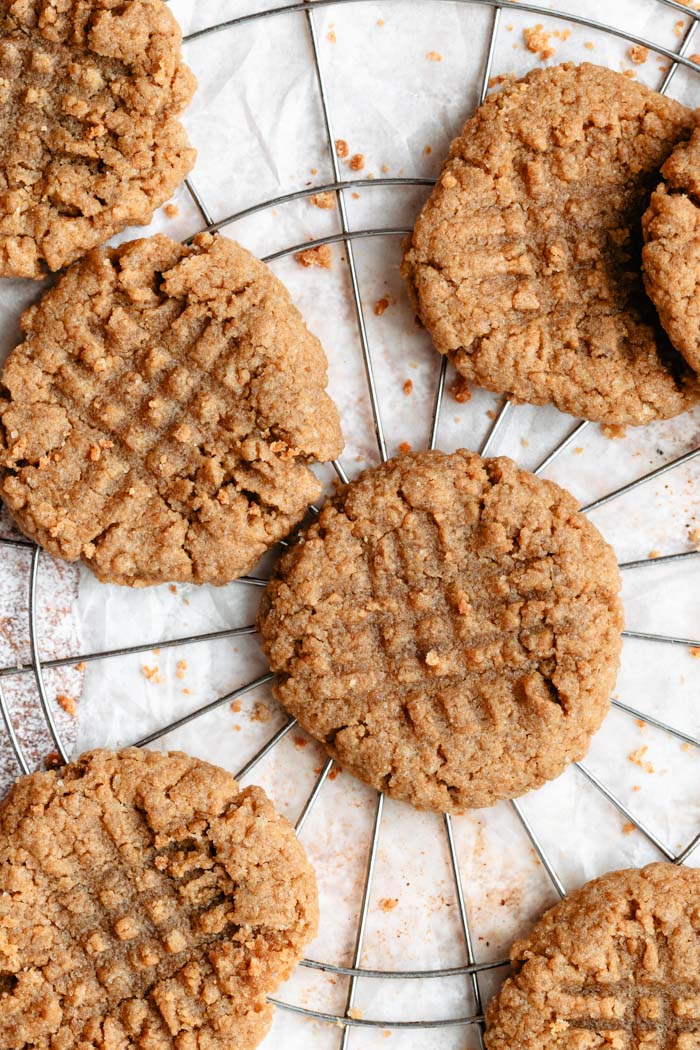 I debated doing a full on cookie week this holiday season but ultimately decided that, with the cross country move and all, I didn't quite have time to write a new blog post every single day for a week. However, I am publishing a pretty good amount of delicious baked goods all throughout the month. I recently shared these vegan sugar cookies and I've made them about 5 times just in the past couple of weeks :D
This is another one of the recipes that I worked with Courtney to create. You might remember from the brownies post or some of my posts on Instagram but Courtney is a wonderful baker that I met shortly before moving away from Nashville. She's been helping me recipe test some of my baked goods and I'm SO happy to have her helping out. It's always helpful to have someone around who really knows what they're doing when it comes to baking.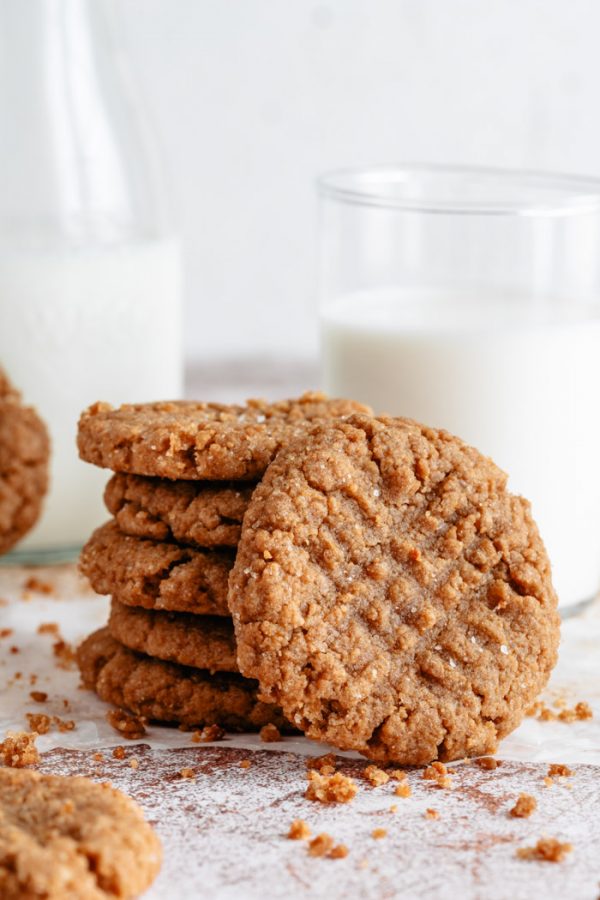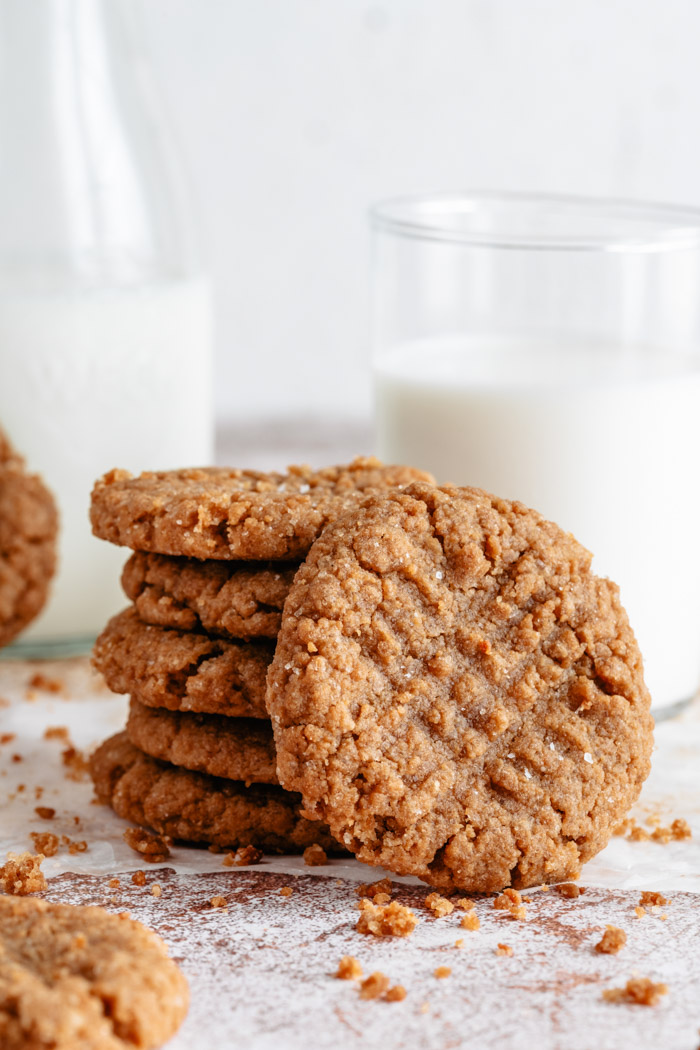 Don't get me wrong: I do A LOT of baking in my house and always enjoy it. However, I certainly don't have a deep background in the subject and am always happy to have someone else triple checking my recipes for accuracy and maximum tastiness.
And these peanut butter cookies: 1000% pass all the tests. These cookies are:
soft
sweet
packed with peanut butter
simple to make (it ALL comes together in ONE bowl!)
completely vegan