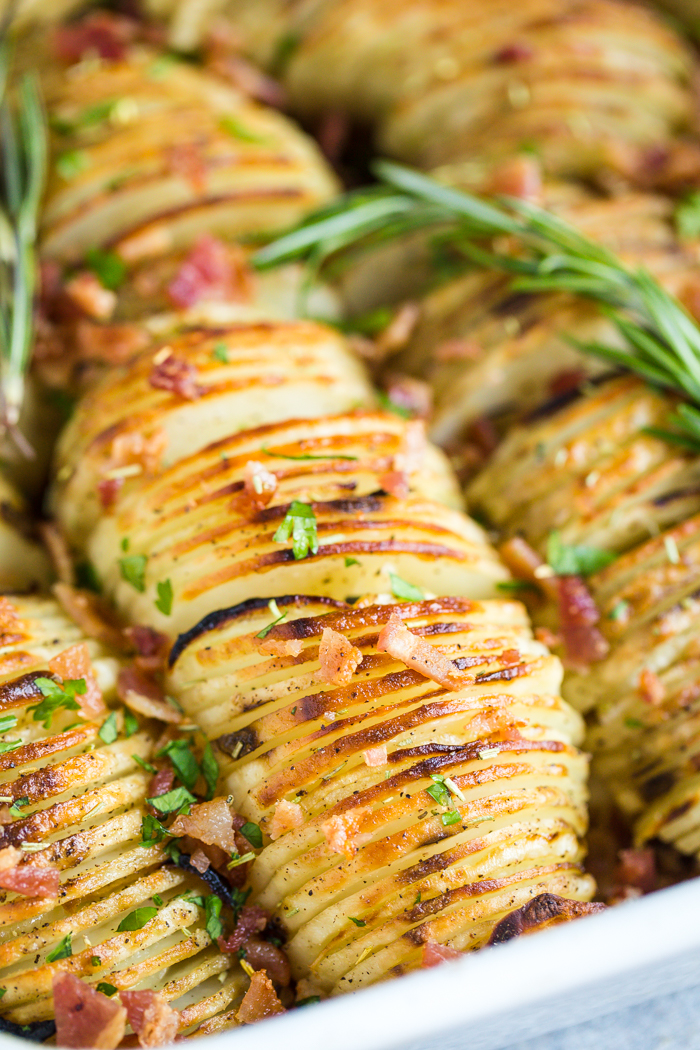 I hope you're ready for a slew of Thanksgiving sides dishes because I'm posting a lot of them over the next couple of weeks! In the past 5ish years of blogging, I've never really posted many holiday recipes and I'm trying to make up for it now. SO many good recipes coming your way and I can't wait to share them!
Up first: this Crispy Potato Bake! It's super easy to make and ridiculously satisfying (I mean, CARBS!).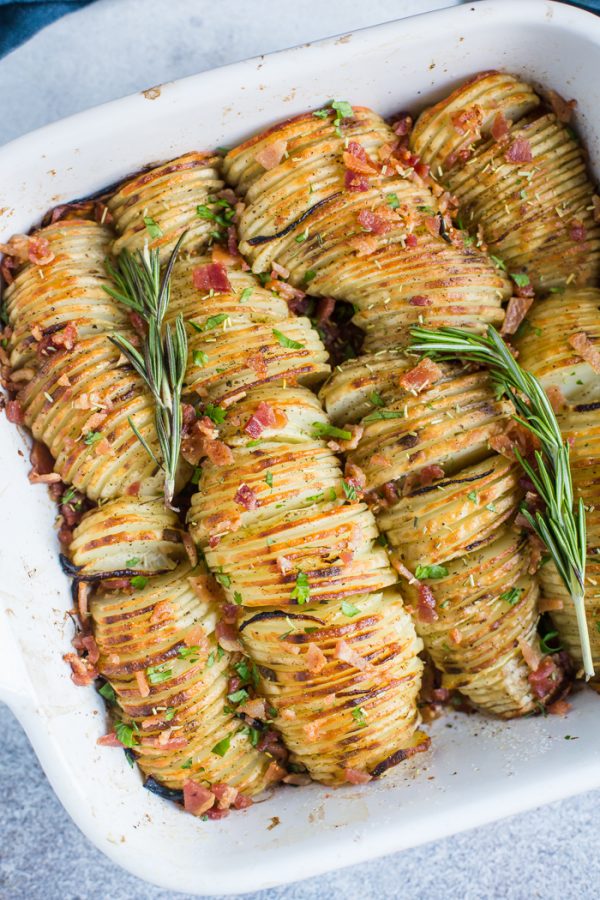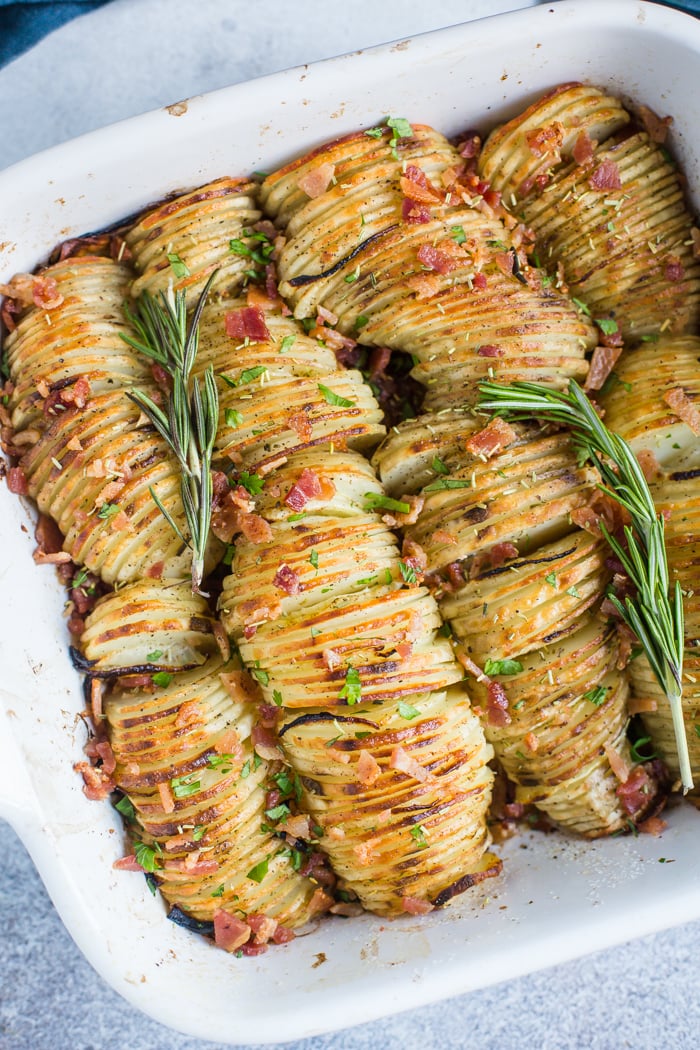 I'm the kind of person that doesn't really care much about the turkey at Thanksgiving dinner. All I really want is the various carby side dishes that make Thanksgiving great. Sweet potato casserole, mac n cheese, this crispy potato bake. Just give me ALL OF THE POTATOES!
My dad made a dish similar to this that I'm working on perfecting. I mean, it tasted rather similar to this but was actually quite different. His was a potato coins recipe where he pan fried potato rounds with oil (and butter maybe?) as well as a hefty amount of fresh herbs. It was SO good and he always served them with his Saltimbocca.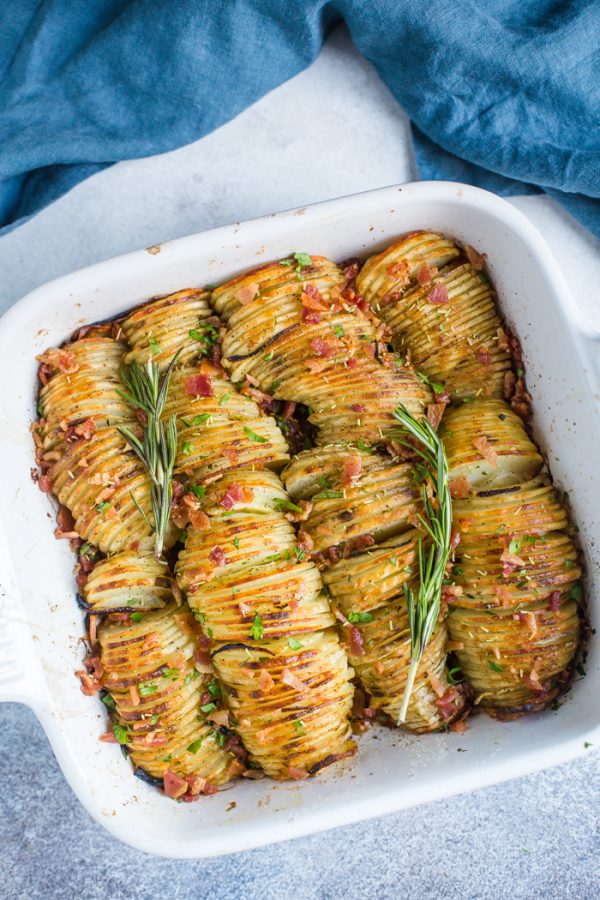 I plan to post this recipe in the near future but, again, I want to get it PERFECT. And by that I mean, I want it to taste JUST like my dad's recipe tasted. So, I'm still working on that. I sure do wish he had written his recipes down!