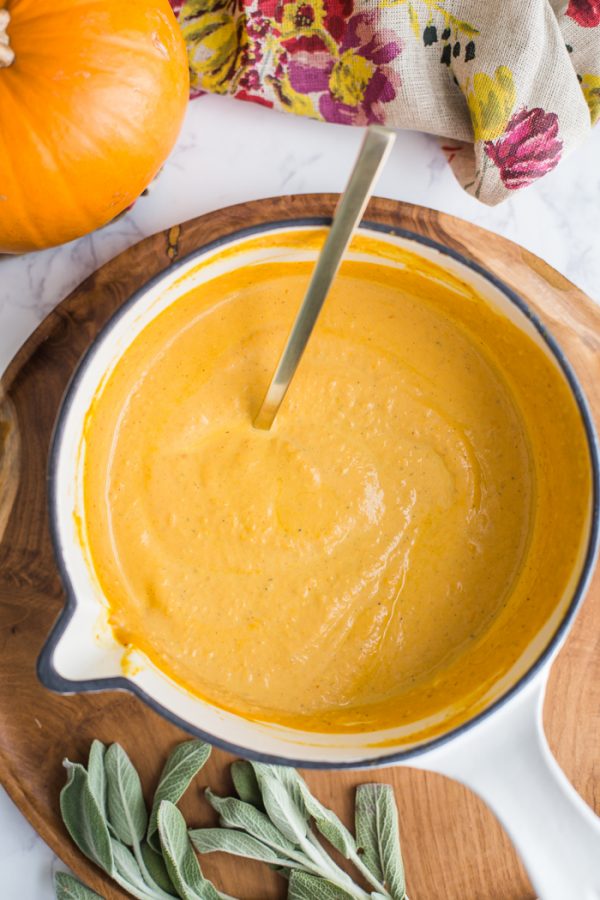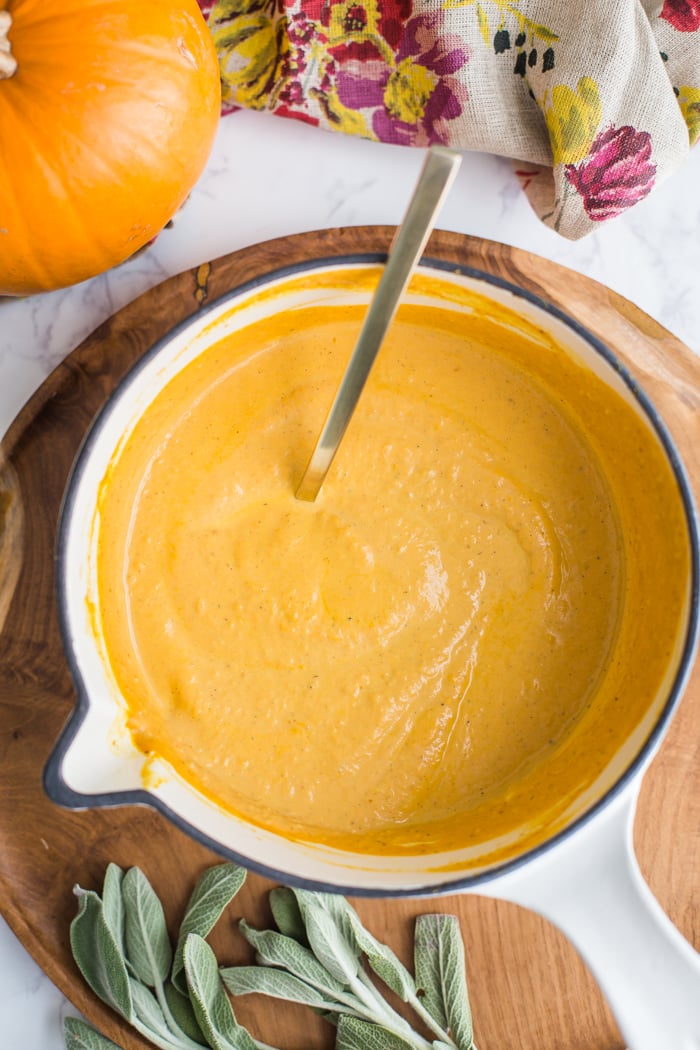 It's day THREE of Pumpkin Week and we're celebrating with this VEGAN and oh so Easy Pumpkin Cream Sauce.
This recipe is based heavily on my Butternut Squash Pasta Sauce that I posted a couple years ago. Basically, I just swapped the butternut squash out for pumpkin (keeping things easy on the hump day of pumpkin week). The sauce is perfect and creamy and wonderfully delicious!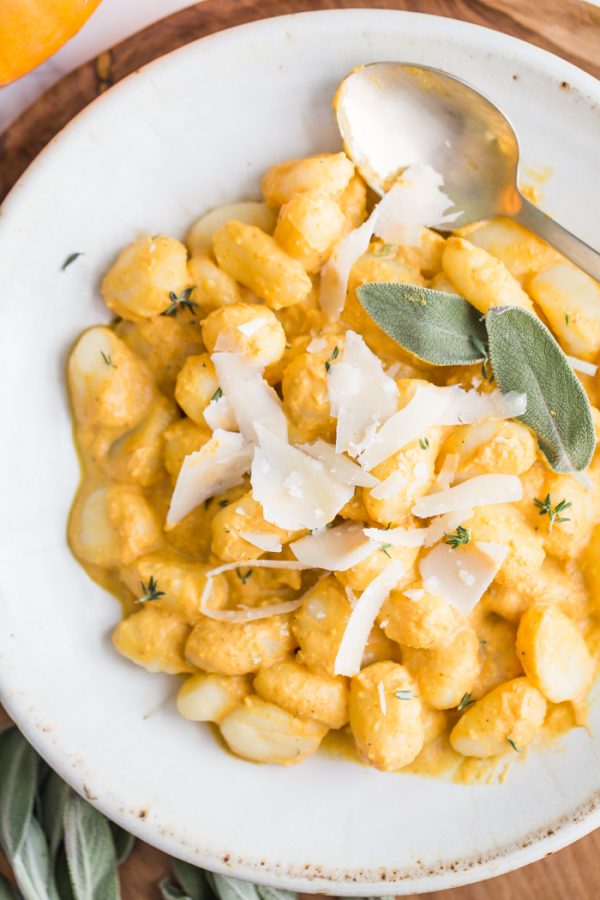 I tested the sauce out with half n half, regular milk, as well as almond milk to keep it vegan. The half n half definitely results in a thicker and slightly creamier sauce BUT the almond milk version is still super yummy.
The Pumpkin Cream Sauce over top of gnocchi is my favorite way to eat this but it works great on different pastas, on potatoes….and really anything you can imagine.
Basically, just pour this sauce on everything because it's PUMPKIN SEASON!