Sometimes all you need is a QUICK & EASY pasta dish to make everything okay. Today we're cooking up this simple VEGAN Pasta Salad that comes together with a handful of simple ingredients and a delicious dressing.
If you're looking for more pasta salad inspiration, you should also try his Ranch Pasta Salad (vegan friendly!), Vegan Macaroni Salad, Lemon Broccoli Pasta Salad, and this Cucumber Vegan Pasta Salad!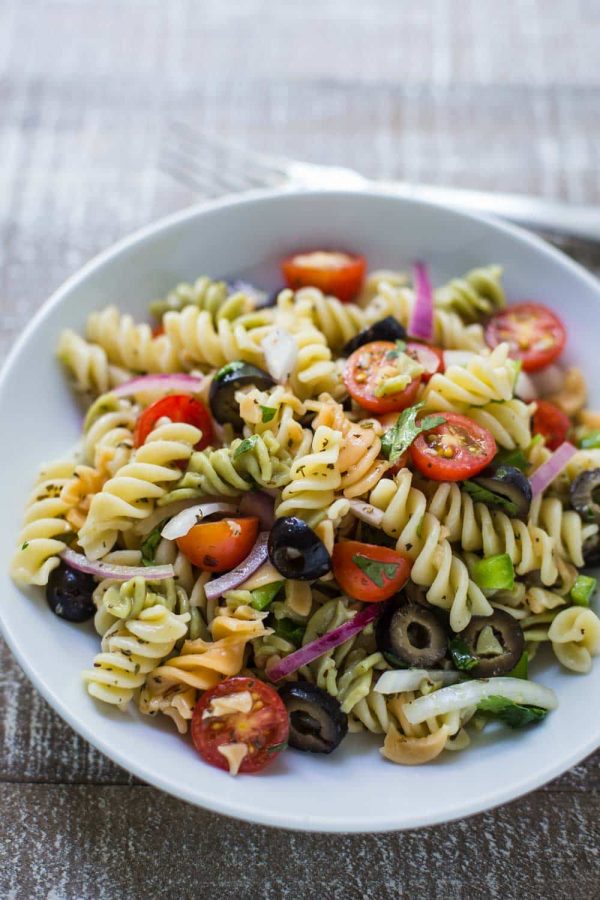 Growing up, I ate a LOT of pasta salad (zero complaints!). This pasta salad is my attempt to replicate my moms pasta salad which is a highly requested dish at ALL family functions.
It's filled with veggies, pasta of your choosing (I always find myself reaching for spirals or bowties in this dish), and a simple to make dressing to add a nice burst of flavor to everything.
Speaking of the pasta, you can use really ANY kind of pasta here that you would like! Since we're simply mixing it in with a few other ingredients after it has already been cooked, you can have your pick. Any plant based, gluten full or gluten free pasta would work well here! I've tried this before with red lentil pasta and LOVED IT!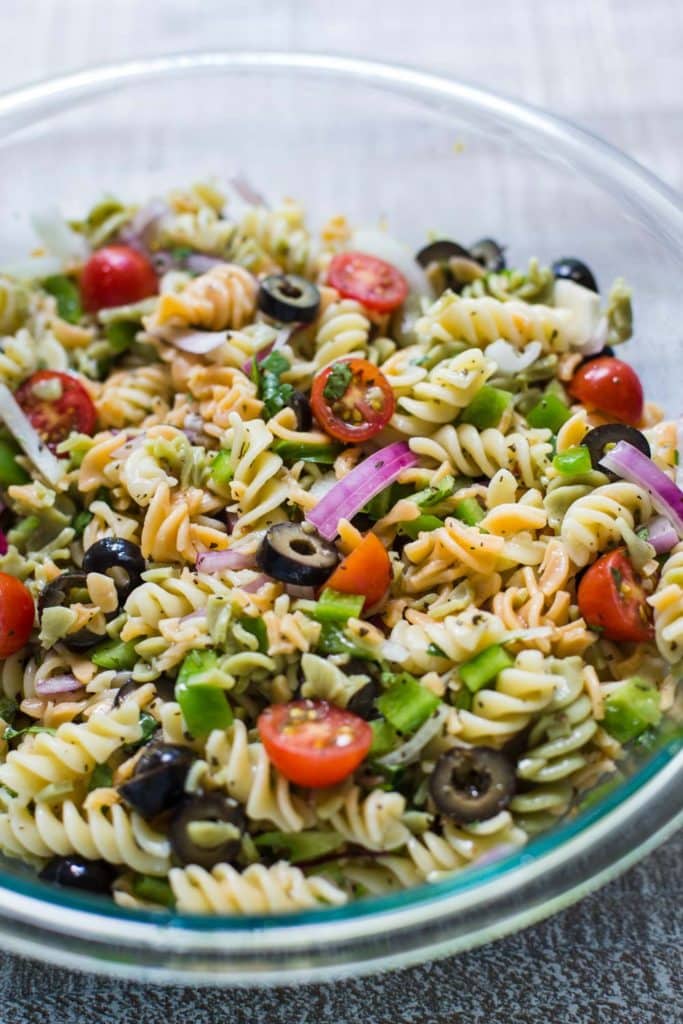 How to make this Vegan Pasta Salad:
Pasta is cooked, veggies are chopped, a super simple dressing is made and then it's ALL mixed together.
I tried out a few combos to decide which dressing to use for this pasta salad. I ended up going with a simple Italian dressing using ingredients I already had in the house.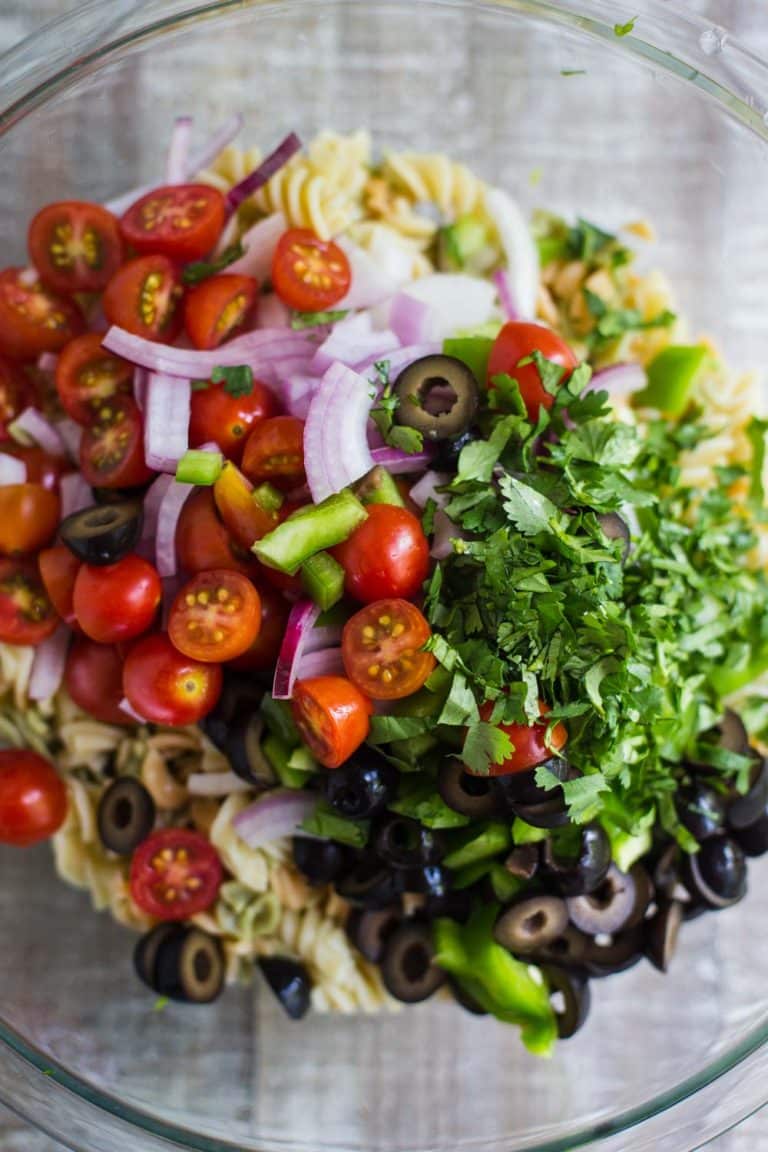 You can serve it warm but I typically prefer my pasta salad cold. Simply rinse your cooked pasta under cold water to cool in down before mixing it with the veggies and the dressing. Easy peasy.