Thank you to Chicago Metallic for sponsoring this post today! I've used their bakeware for YEARS and am so excited to be working with them on this Sheet Pan Thanksgiving Dinner for 2!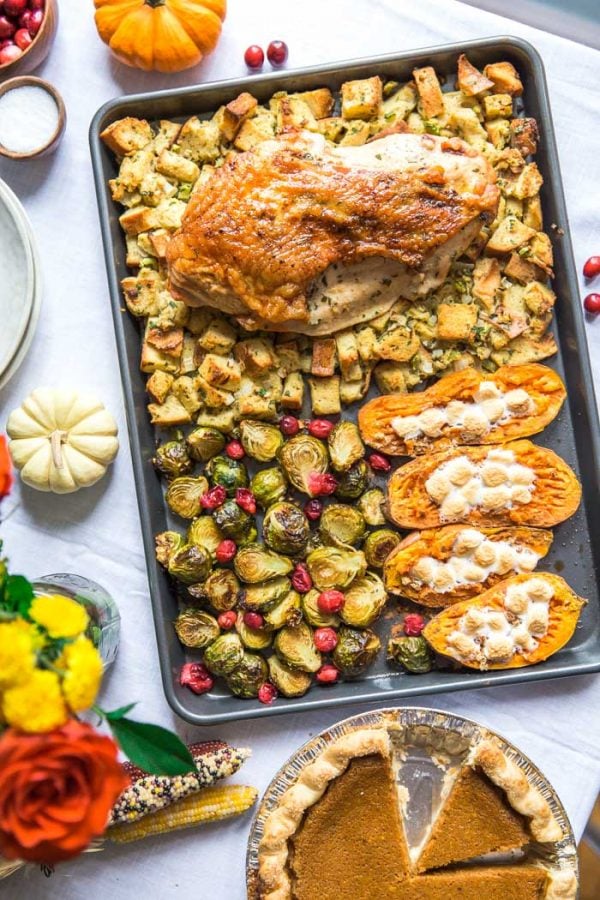 I'm so freaking about this recipe! Chicago Metallic approached me with the concept and I instantly fell in love with the idea. While Thanksgiving is traditionally a time to be with all of your extended family, my guess is that there is a large number of people out there that are just cooking for 2. Well my friends, THIS recipe is for you and it's all SO SO GOOD!
The hardest part about this was deciding which of my favorite Thanksgiving dishes to choose. I debated having TWO potato options but in the end, figured that there should be something green on the sheet pan. So, here we are.
I also debated making this a TWO sheet pan meal. Maybe I'll go for that next year and feed 4 :D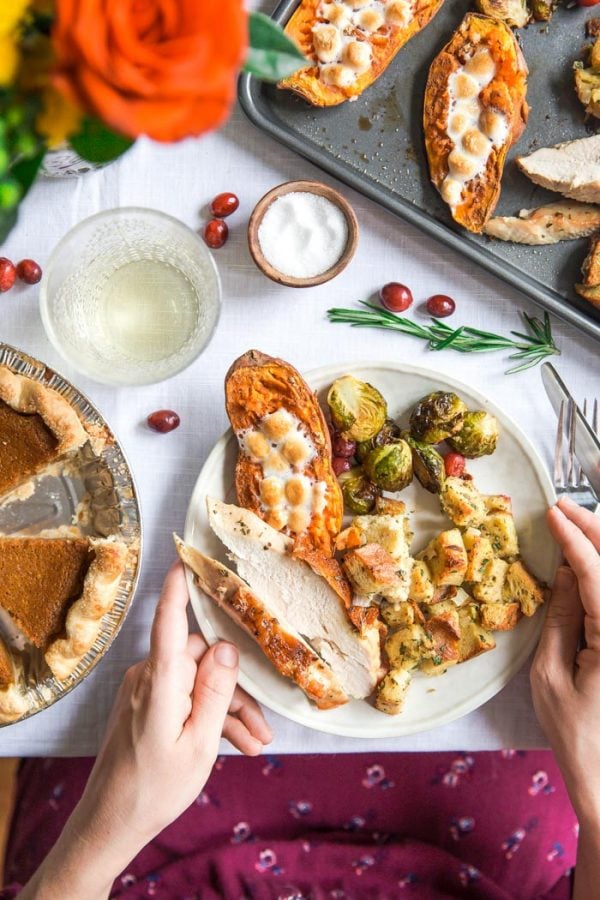 Speaking of which. I say that this sheet pan meal is suited for 2 but here's the deal on that: this is still a LOT of food even though I manage to cram it all on to one sheet pan. My thought: what is Thanksgiving without leftovers. The reality is that this recipe makes 4 full servings so it's either a meal for FOUR or a meal for TWO with leftover for both.
Let's talk for a minute about Chicago Metallic. I have worked with them on a few posts in the past and am so honored to be working with a company that I love so much! 1000% their bakeware is my favorite and that's coming from someone who cooks for work every. single. day. Their baking trays are so amazingly non-stick that I rarely use foil or anything like that. And because of that, they are also SO easy to clean since nothing really gets stuck on.
I have this same tray in several different sizes and I could not live without them.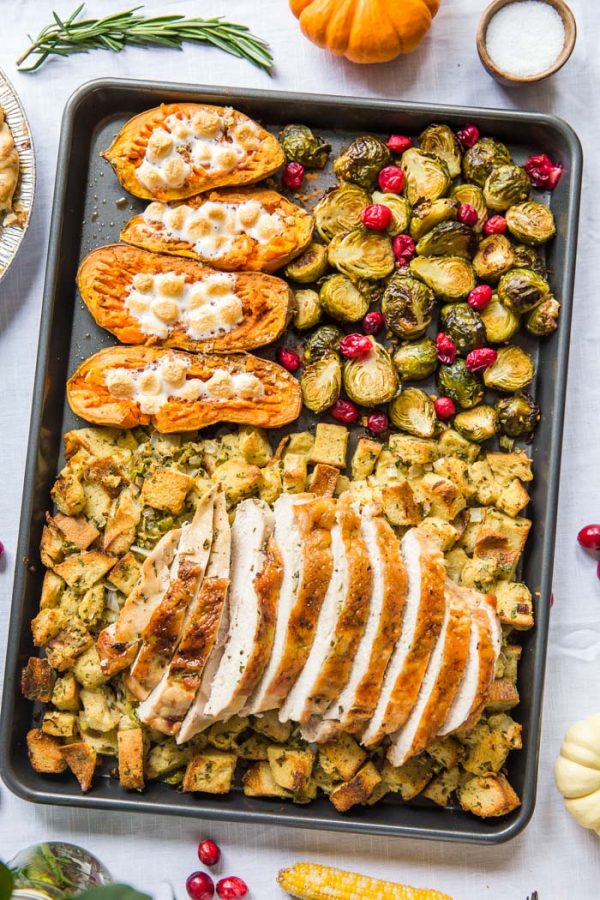 What's included on our Sheet Pan Thanksgiving Dinner for 2
First up: a simple stuffing that gets mixed together in one big bowl and thrown onto the sheet pan without an sautéing or additional prep. SO EASY.
Next we have brussels sprouts because I'm a huge fan of roasted brussels sprouts. I tossed them in a little olive oil, garlic, salt and pepper. Towards the ending of the baking process, we'll also throw on a few fresh cranberries. Simple and SO GOOD.