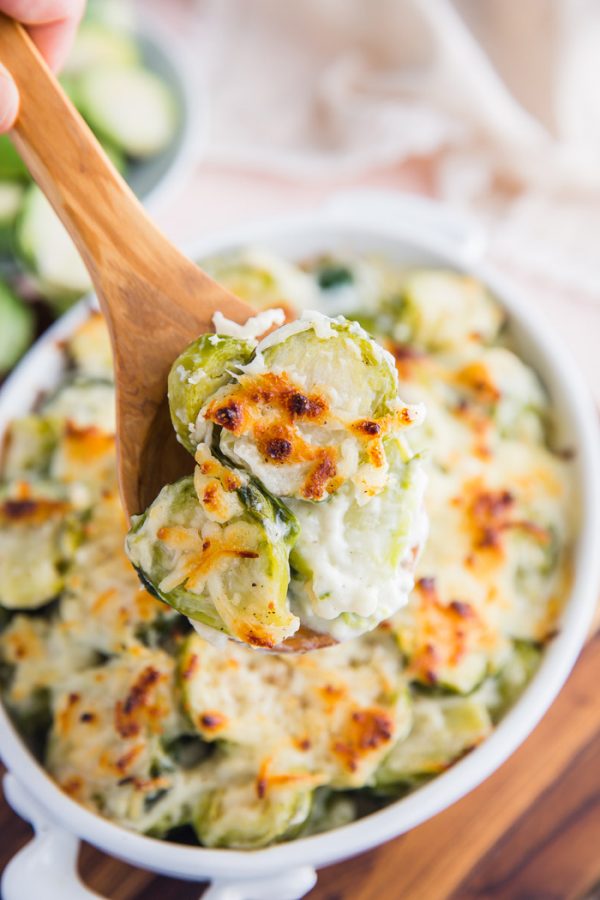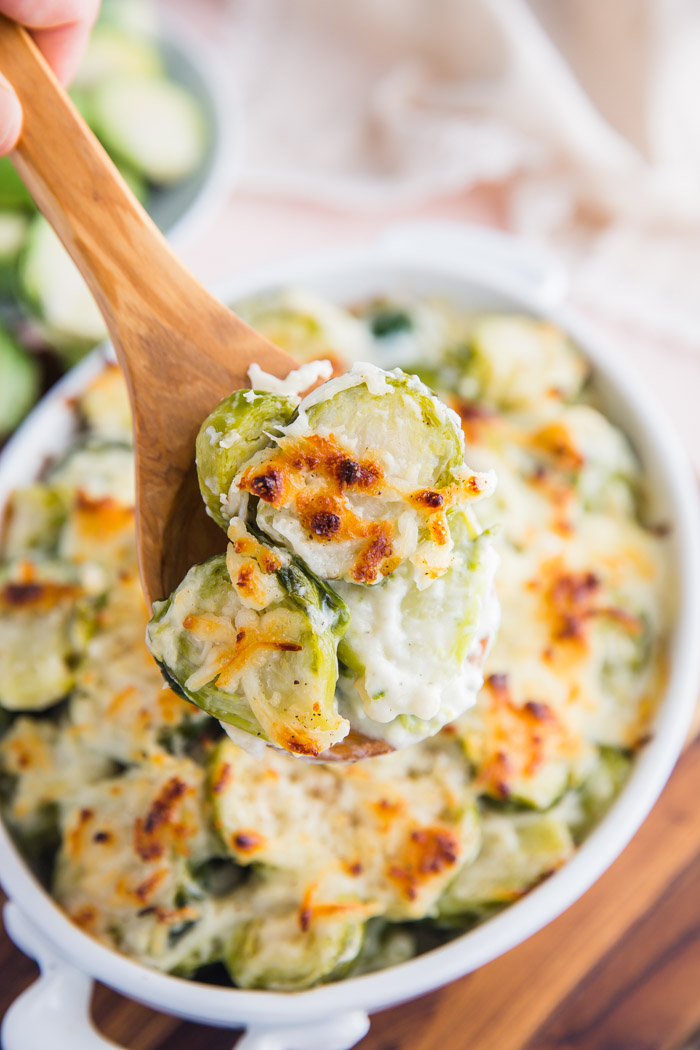 Happy week of Thanksgiving! I'm here with a last minute Thanksgiving side dish for you in case you haven't already planned out your dinner menu to a t. I've been going to our big family Thanksgiving gathering pretty much every year of my life which means that all I have to do is show up with one single dish to share. My aunts have cooked the turkey since I was little so I've never experienced a high stress, cooking all day, kind of holiday. I'm not complaining about that one bit.
I almost always get asked to bring sweet potato casserole. Coming from a traditional southern family, we LOVE our sweet potato casserole (and all of the other 59 potato dishes being served). But, I'm thinking this year I might also sneak this Cheesy Brussels Sprouts Gratin onto the dinner table. :D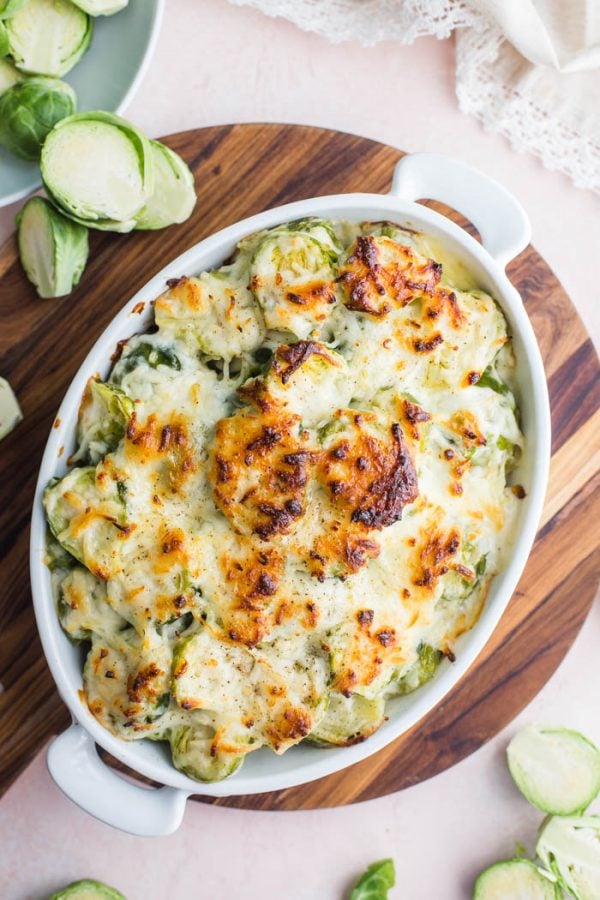 I struggled to decide which cheese would be best in this dish. At the end of the day, any melty cheese will work nicely but here are some ideas: mozzarella, provolone, gruyere, gouda, swiss, ETC. If you try something different out, PLEASE let me know how it turned out!
For mine, I used a provolone + gruyere mix that I found at my local market and I love how it turned out!