Sheet Pan Tofu & Veggies- this easy sheet pan dinner is simple to throw together and a great vegan dinner!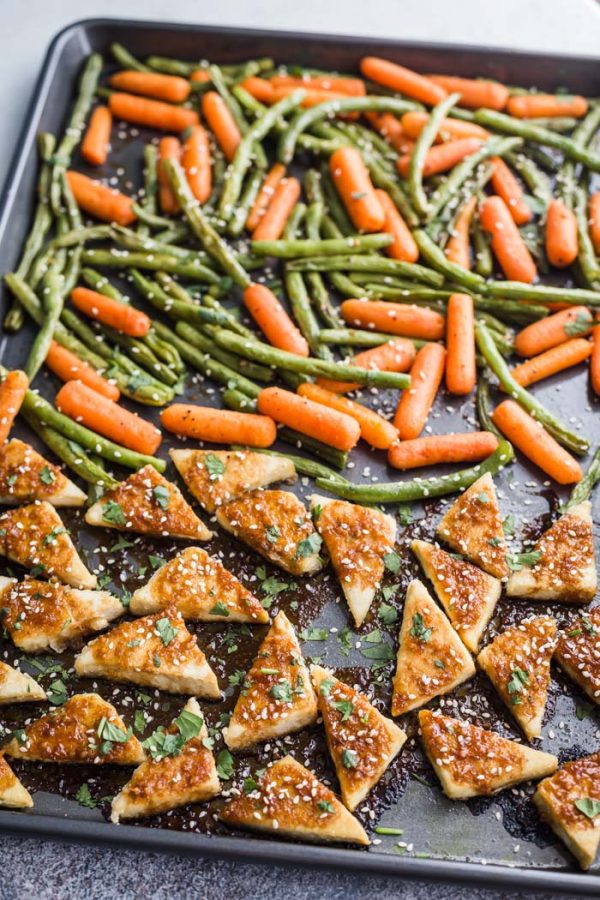 I've been ALL ABOUT the easy sheet pan dinners lately. Upon a little research, I discovered that there aren't very many vegetarian friendly sheet pan meals on the interwebs so I figured that I would make a few!
The criteria for a sheet pan meal is simple: 1) EASY 2) all on one pan for minimal clean up and effort 3) extra credit when it's a well rounded meal. I think I hit all of those points. ALSO: this just so happens to make for great leftovers or meal prep. WIN all around.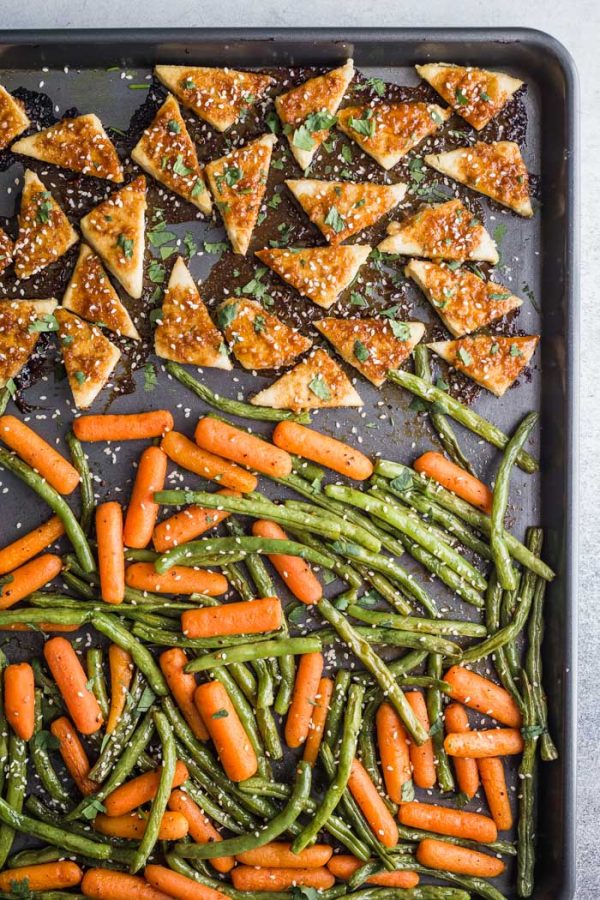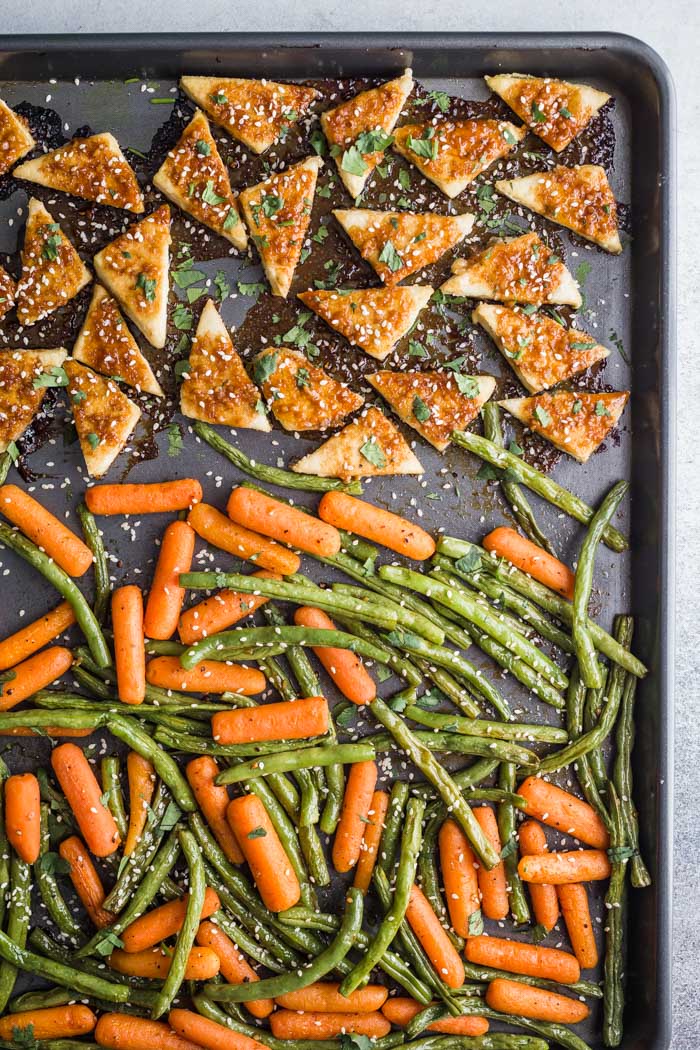 I had to test this several times to get the bake times of all the different elements just right. Everything needs to bake for different times so this simply requires adding things at different points in the cooking process. Trust me, it's still all super easy!
You can swap out the veggies used if desired, just be sure to look up how long each vegetable needs to bake for. You don't want any under done OR mushy veggies. No one ever wants that.