Tofu Fish Sticks– easy to make tofu sticks that are flavored to give them a "fishy" tasty. These are super simple to make and SO fun for kids!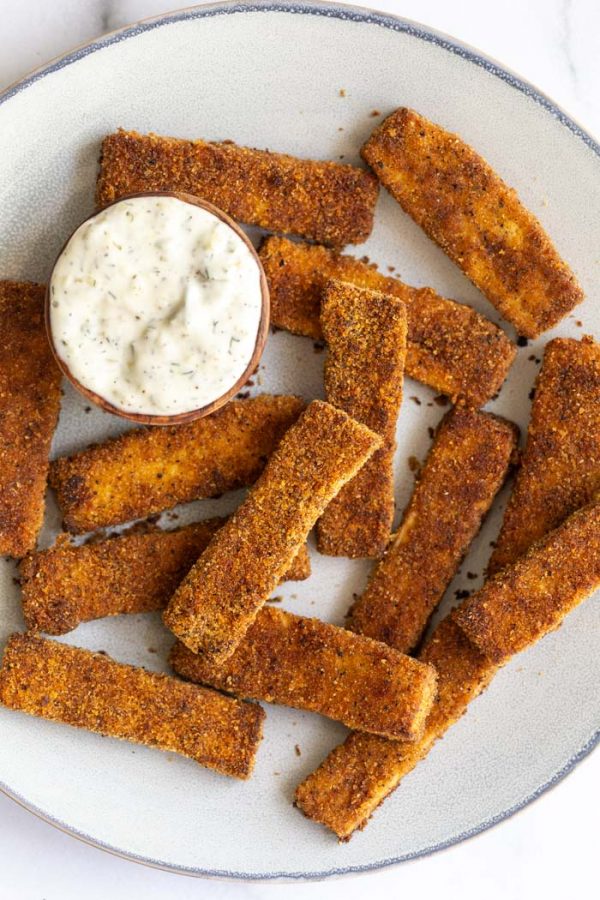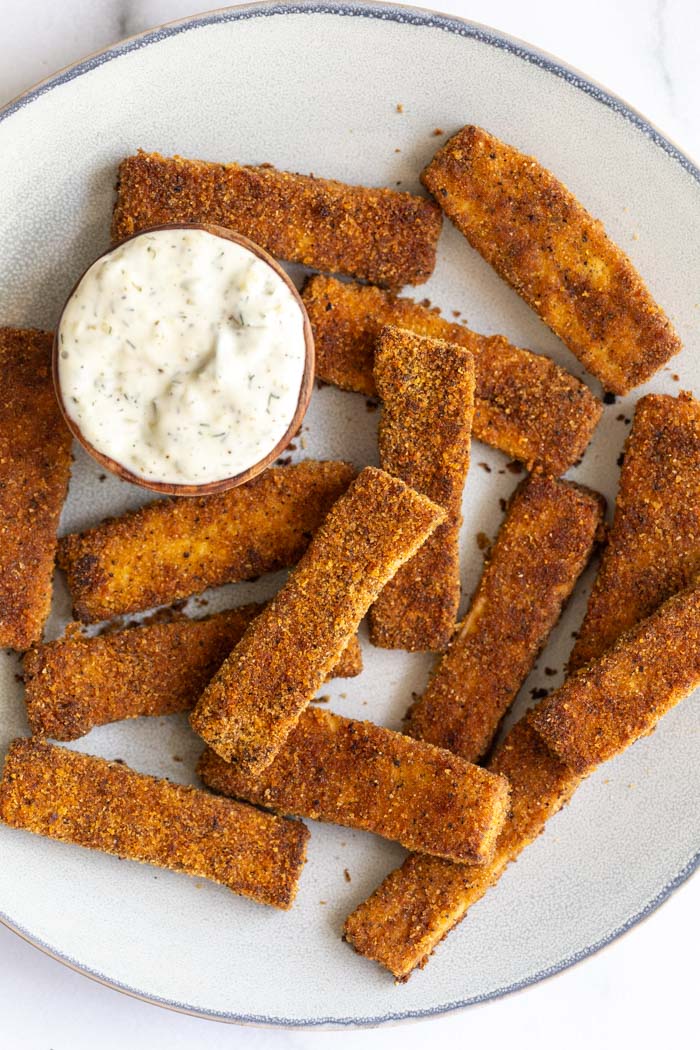 As promised when I post the Vegan tartar sauce recipe earlier this week, I'm back with a delicious vegan recipe to serve it with :D You know that I've been very into tofu recipes and this is one of my new favorites.
I've seen several times where people used nori seaweed sheets to give plant based recipes a fishy tasty and I loved the idea. So, I figured it would be fun to try it as a breading for tofu to make tofu fish sticks. I absolutely love how these turned out and I'm excited for you to try them.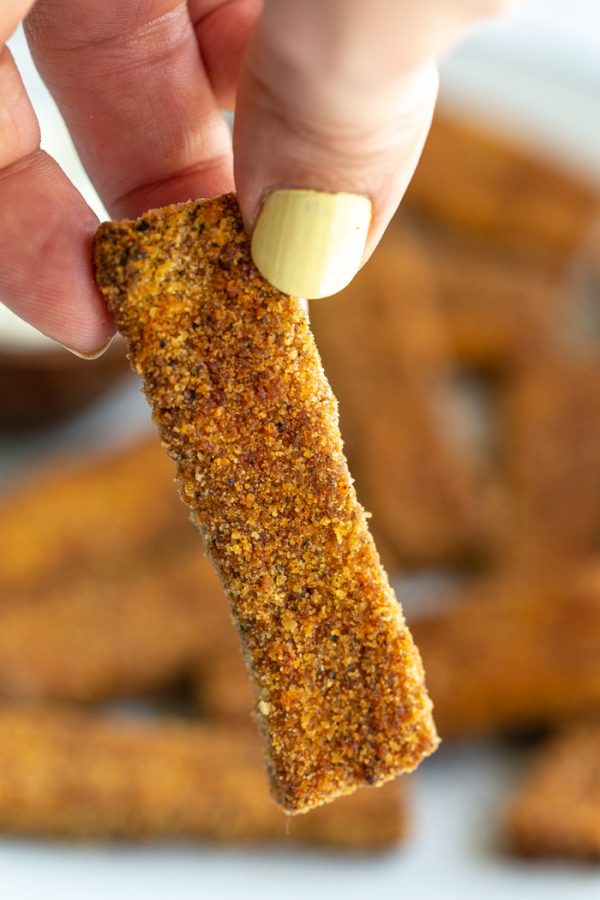 To make these fish sticks, I cut the tofu into thin slices roughly the size of traditional fish sticks. Those then get tossed in a little flour and then in some plant based milk (with a few other things mixed in as well).
For the breading, I used a kind of traditional bread crumb breading with the addition of crumbled up nori seaweed sheets. The seaweed is just enough to give the tofu a bit of a fishy taste without it being overwhelming at all and I love it for that!