EASY Edible Cookie Dough Recipe- this cookie dough is eggless and completely edible! You can make it plain or with chocolate chips, m&ms or whatever you desire! SO GOOD!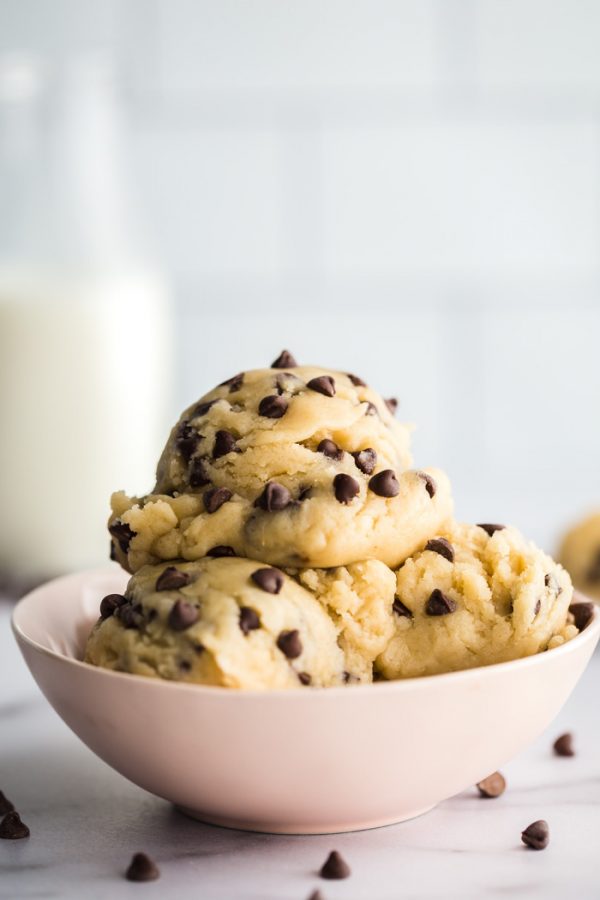 I've been dreaming of this recipe for a LONG time. If there's one thing that I like more than warm chocolate chip cookies, it's eating the cookie dough. But since it's unsafe to eat raw eggs and raw flour, I created a cookie dough recipe that has NEITHER of those 2 things. WIN WIN WIN!
There's a cookie dough shop here in Nashville that is close to one of our favorite parks. We go over there from occasion to get edible cookie dough and EVERY time, I keep saying that I need my own homemade recipe. This one is EVEN BETTER than what I get at that little cookie dough shop and I'm excited for you to try it!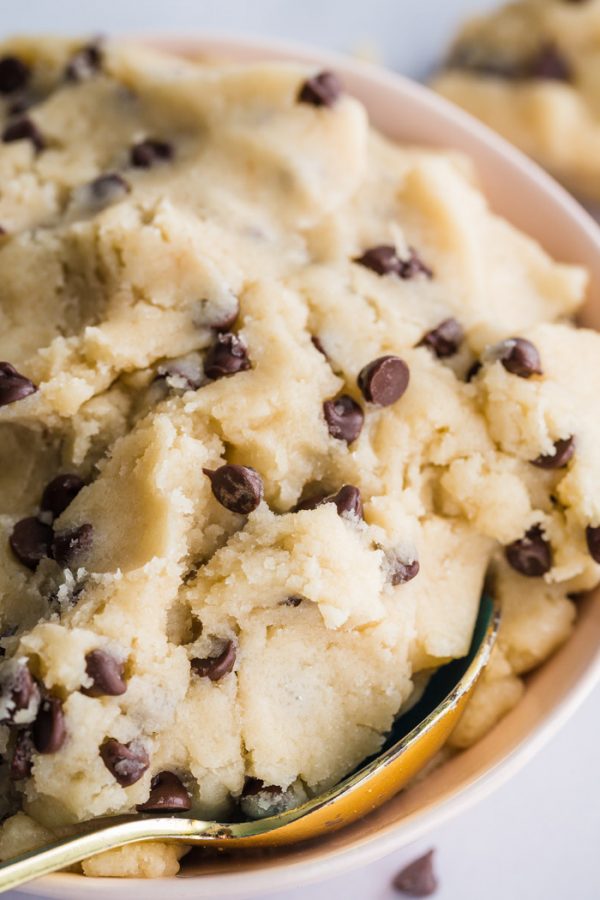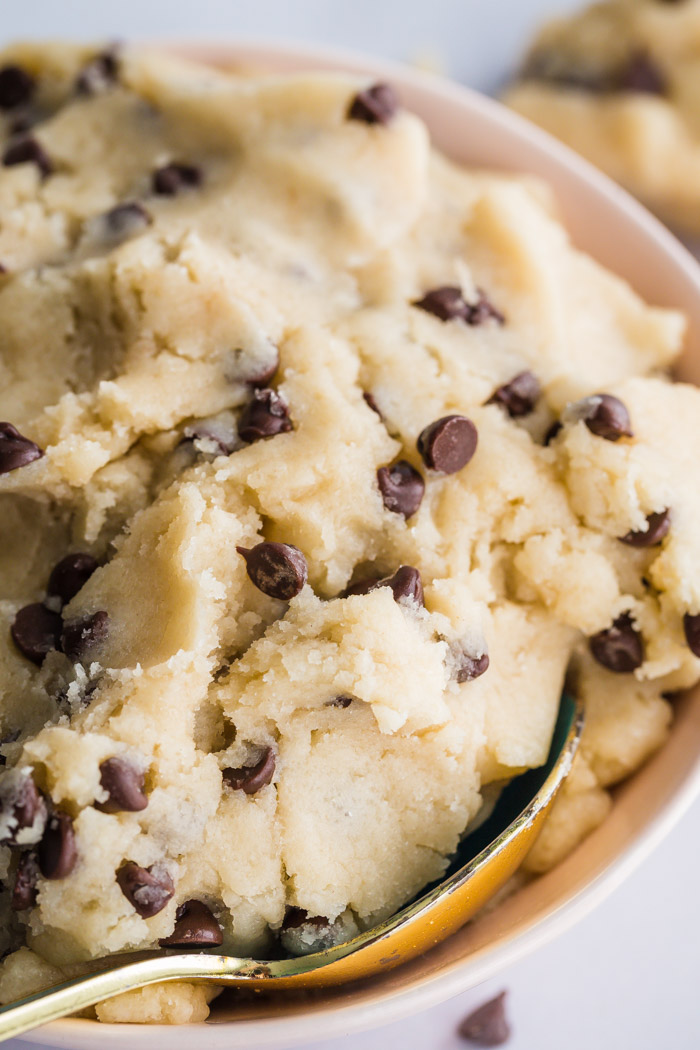 To keep things simple, I used my favorite chocolate chip cookie recipe and simple adjusted it so that it was safe to eat. This meant leaving out the eggs and baking the flour for a few minutes so that it is safe to eat. Since this is an eggless cookie dough recipe, I subbed in a little bit of milk (regular milk or a plant based milk will work just fine) so that the dough wasn't too dry.
I'm seriously obsessed with this easy edible cookie dough and think that you need to try it TODAY! ;D