Easy Sautéed Tofu with Creamy Tahini Sauce– this simple tofu recipe has become my NEW favorite vegan dinner and I'm so excited for you to try it!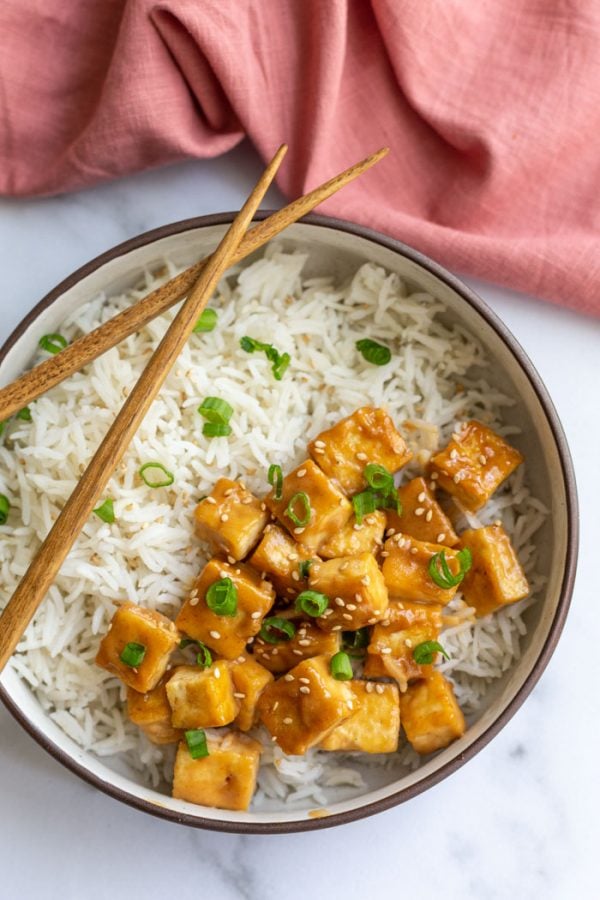 Oh HEY it's me…back with ANOTHER tofu recipe (not sorry about that at all!). I'm on a mission to cook tofu in every single way possible and I realized that I didn't actually have any sautéed tofu recipes on my blog.
Here I am to fix that with this AMAZINGLY DELICIOUS recipe that features a ridiculously creamy tahini sauce (it's definitely a lick your plate kind of sauce ;)).
So far we've baked tofu, grilled tofu, kebabed tofu, scrambled tofu, and now we're doing a simple tofu saute.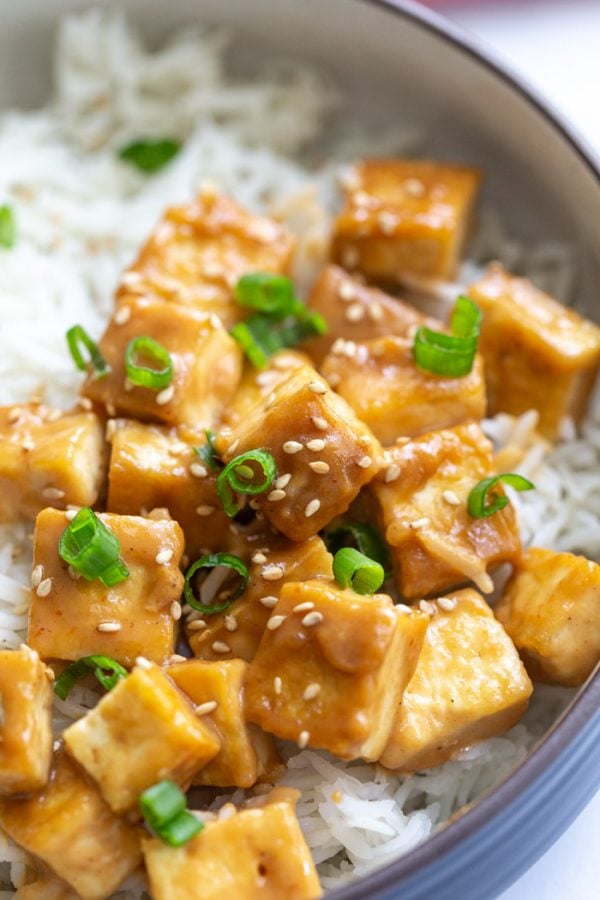 The tahini sauce is basically peanut sauce but with tahini instead of peanut butter. It's magical and you NEED IT in your life.
I was never much into tahini until I started making videos for Monique Ambitious Kitchen who uses tahini ALL the time. That truly started my love affair with the toasted sesame butter of deliciousness.