3rd Trimester Pregnancy Update
This post may contain affiliate links. Please read my disclosure policy.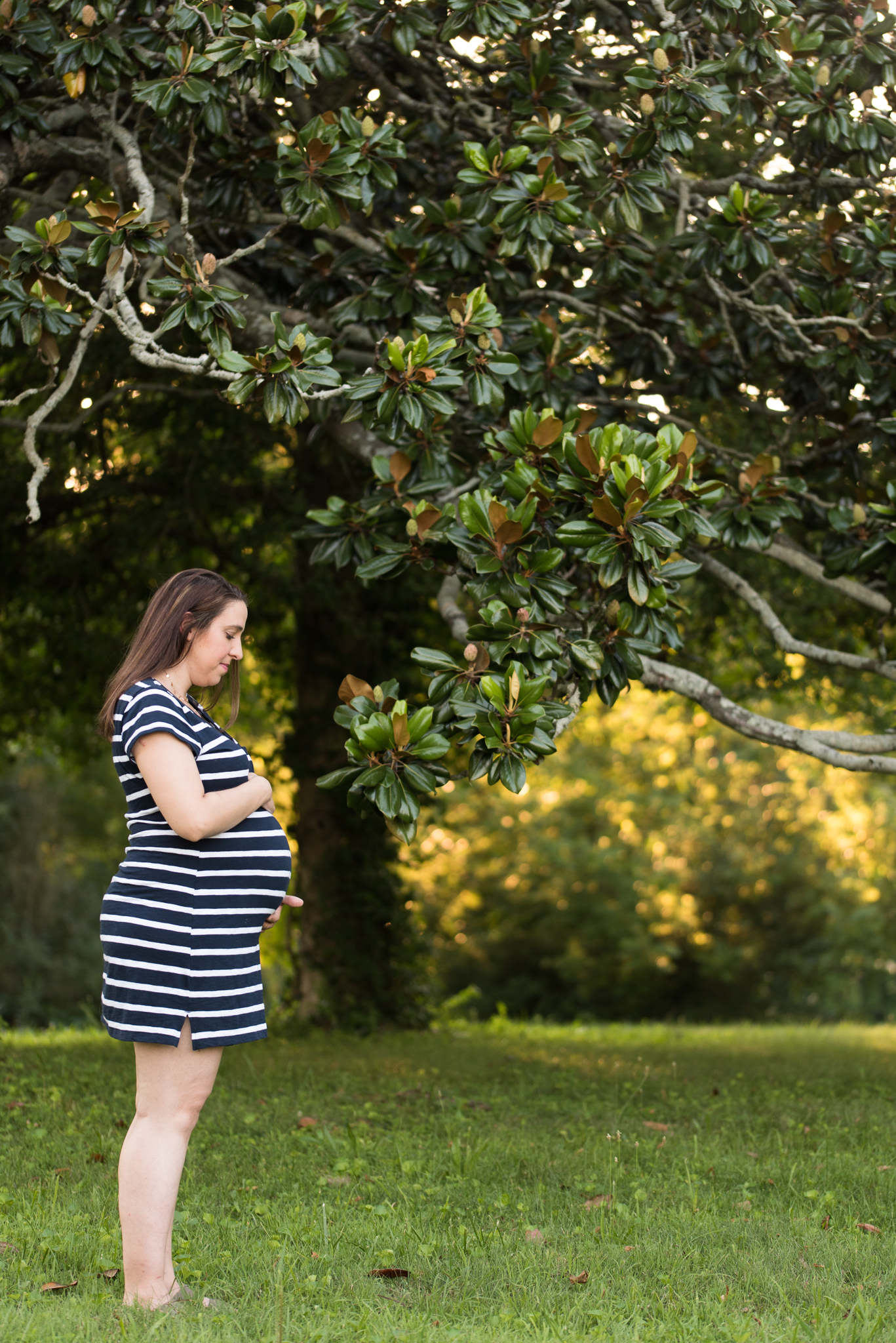 Hi Friends. It's been a while. I almost don't feel like I went anywhere because I've been SO incredibly immersed in the world of food blogging through the hundreds of recipe videos that I've filmed so far this summer. But, most of those are client videos and, as you know, I've slightly neglected this little blog here.
There are SO many amazing, awesome, wonderful things about owning my own business and being my own boss. But one of the few down sides is that I get ZERO days off. I mean, I can take off whenever I want but then I don't get paid and that work still needs to get done at some point (which typically ends up being late at night or on the weekends). I'm not complaining though because I'm LOVING all that I'm doing right now and wouldn't change it for the world.
I mean, well, it IS all about to change. Because, HELLO Baby Britnell is due in LESS THAN 2 WEEKS! Yea, I know. How is this real!? So, all of that to say: I've been working my ASS OFF to make up for the 2 month maternity leave that I plan to take during August and September. It was important to me that all of my clients had some videos to be posting while I was gone so I basically crammed 4 months worth of videography work into 2.5 months. Needless to say, I'm ready for a bit of a break.
The nursery is about 95% finished and I totally love how it turned out! It's nothing like what I would have imagined a year ago, quite honestly. But, it's a good mix of me and Mr. Britnell and for that, it's perfect. We started with a space theme in mind but really the room turned into whatever cute baby things we saw and liked.
In case you're one of those people that just loves to snoop around others' homes, don't worry: I plan to do a full nursery tour after the baby is born :D
So, how am I doing as my pregnancy comes to an end?
Quite honestly, I continued to be amazed how well I'm doing. I always figured that when I was 1 week away from being NINE MONTHS pregnant, I would be glued to the couch, moving around as little as possible, and waiting by the door for time to go to the hospital. Almost everything about my pregnancy had been nothing like what I expected. I've been VERY lucky with an easy easy pregnancy (sorry to rub it in for anyone that didn't have that same experience!).
I definitely have a LOT more aches and pains now that I'm carrying around a 6.5 pound mini human inside of me. I worked hard to get all of my videos shot so that I could be off of my feet the last month of pregnancy BUT I've found sitting down FAR more uncomfortable than moving around the house. I can't sit at my computer for more than about 1.5 hours before needing to get up and move. So, that's been a challenge. I was hoping to have all of my client work done today but as it stands, I'm about a week behind schedule.
SOOOOO, really hoping this kid doesn't make any kind of an early entrance into the world. There are no signs at all that I'll be delivering any time too soon so I think baby Britnell is cooperating with my crazy, self-inflicted, work schedule :) Then again, I know that things could change VERY quickly when you're 38.5 weeks pregnant. We're ready for anything at this point.
Can I just take a break here to say that I CAN'T take myself seriously in these maternity photos. lol! I love them and am thankful to Britnell Photography for taking them but me + any kind of serious photo just don't come naturally. ????????
That's all I have for you on this Friday morning. I have a handful of REALLY awesome guest bloggers lined up for my maternity leave so you'll actually be seeing MORE action around these parts starting in a few weeks. Yay! Until then, give me a follow on Instagram HERE to keep up with my day to day happenings. I'm a bit obsessed with Insta stories these days!
This post may contain affiliate links. Please read my disclosure policy.