Vitamix Giveaway + a Thank YOU!
This post may contain affiliate links. Please read my disclosure policy.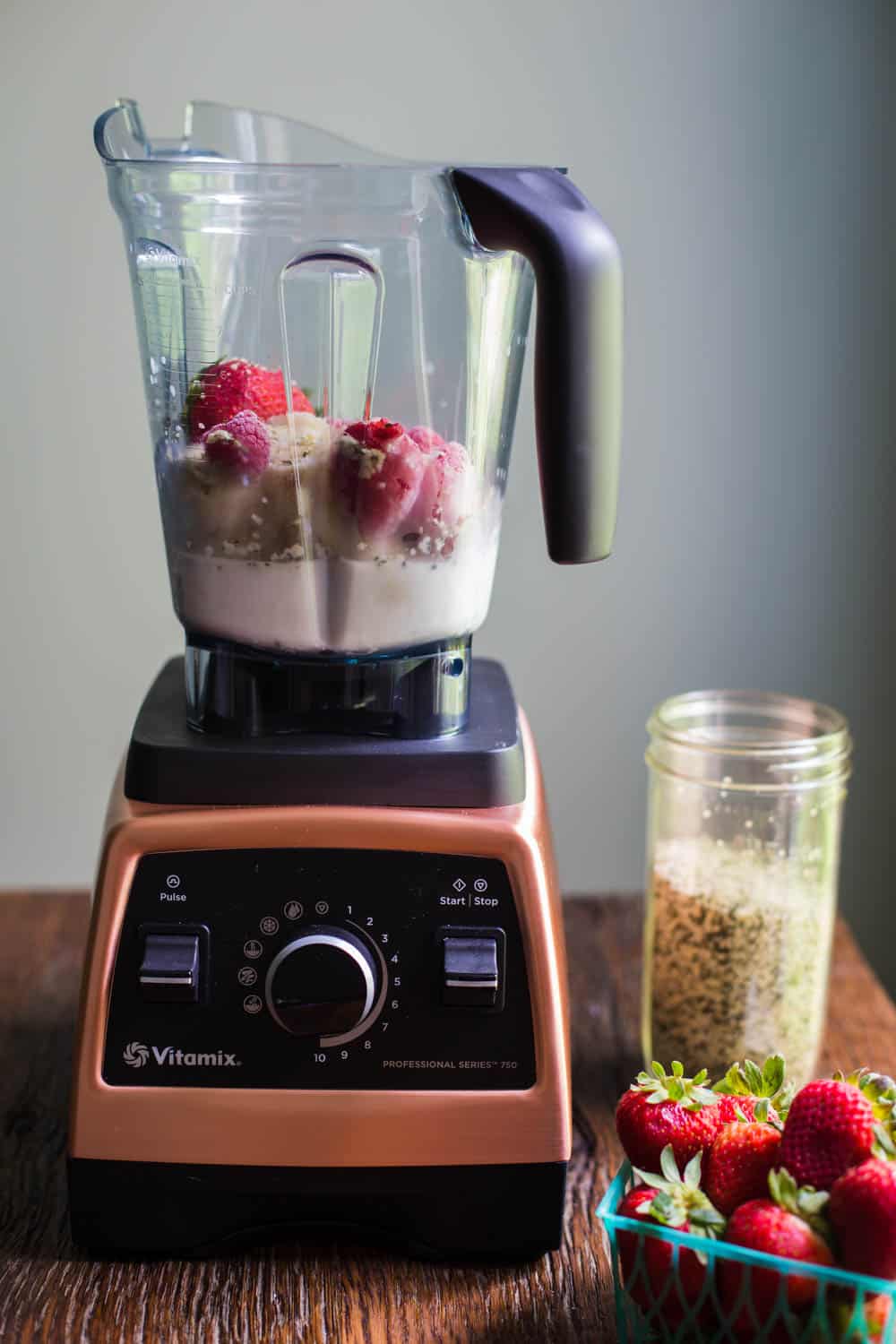 Hiiii! How the heck are you?If you're just here for the giveaway, that's totally cool :) Scroll down to the bottom of the post to enter. No strings attached (really!).
I recently hit 20k followers on my Facebook page and today I'm celebrating with a giveaway! Also, it's (very roughly) my blogs FOUR YEAR anniversary. SO, we needed to celebrate.
Because I'm completely obsessed with my Vitamix blender (THIS is the one that I have) and think that everyone should have one, I'm giving one away today (the same one I have)! Absolutely no strings attached. You don't have to follow all (or any) of my social media accounts or jump through any hoops. I wanted this to be a pure "thank you". I even created this little video to show you how much I love this little, powerful machine!
HERE is the recipe for the Acai Smoothie in the video!
Actually, I lied….you have to answer one question down below (or HERE on facebook). What IS your favorite ice cream flavor? I'm dying to know. I recently had some sea salt caramel ice cream that was pretty spectacular! ????????????
Some thoughts on 4 years:
I started my blog as a side project to keep me from being BORED OUT OF MY MIND at the lame desk job that I had at the time. I needed a creative outlet to focus some of my attention and thus was born B. Britnell. I started it with the intention of eventually coming up with a more clever name than…my name, but clearly, that never happened :D That's okay, B. Britnell has really grown on me.
Fast forward past a lot of frustrating food shoots trying to learn how to use my camera, three years later I found myself quitting my boring desk job to go full time with this little blog and with my food videography business.
I ask myself daily "how is this my life!?" I love all of the work that I do, so much, and wouldn't trade it for the world.
I'm SO very thankful to those that have supported me along this journey of mine and I look forward to posting many more recipes and getting to know more of you!
Okay, okay. Here's the giveaway!
This post may contain affiliate links. Please read my disclosure policy.