Apple Pie French Toast
This post may contain affiliate links. Please read my disclosure policy.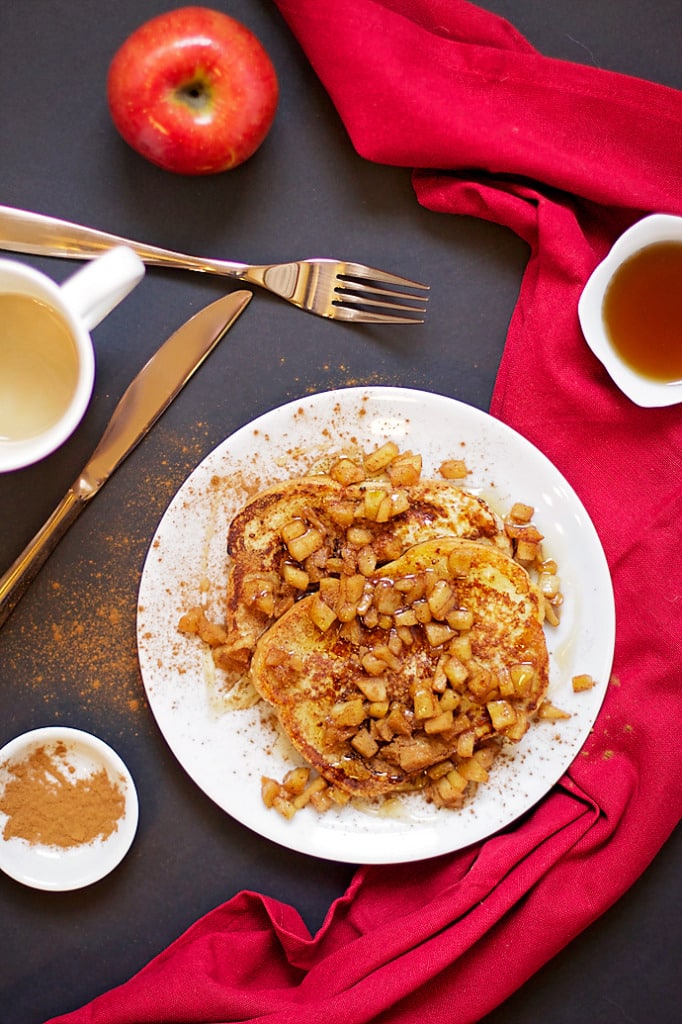 I've decided that I should just change the name of my blog to B.Britnell does Breakfast. I just really really love breakfast food. All things are possible with breakfast and I love it!
It took me making this french toast multiple times before I finally summoned the self control to photograph it before shoving it all in my face. What can I say, I just really love breakfast!
In other news, I'm experiencing an editing overload right now! I have something like 3,000+ pictures to sort through and edit. My computer is also in overload and forcing me to finally spend some time transferring a ton of files over to my external hard drive. But, it's all exciting things. I have a wedding and several family shoots that I'm working on right now (plus tons of food, duh) and hope to get them fully edited by the end of my Thanksgiving break. So, if I'm not in the middle of eating a Thanksgiving feast, you can find my glued to my computer, catching up on podcasts, drinking hot chocoffee, and editing away!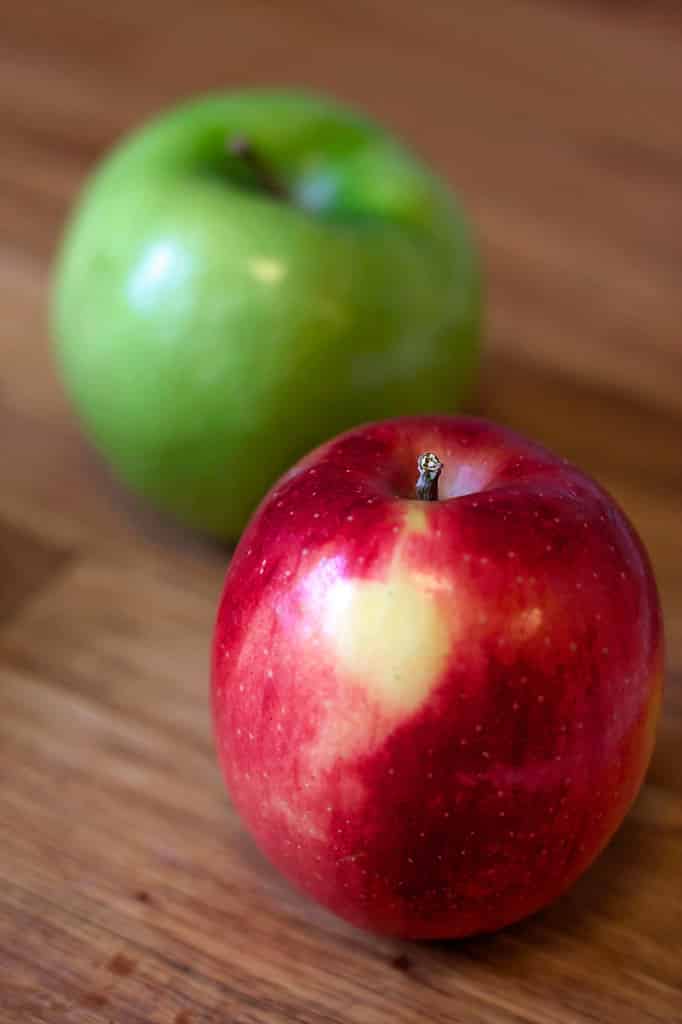 You know what I never did this year? Go to an apple orchard. I talked about it for weeks but then never got around to it. Next year!! So, these apples are from Kroger. Alas.
This french toast is much easier than you would think. Basically, just dice up an apple and throw it in a pot with some sugar and some spices. While that's cooking, make french toast as usual. Throw it all on a plate and BAM! Apple Pie French Toast amazingness!
Remember earlier this year when I made Mini Apple Pies for a friends blog? This recipe is that, minus any crust, and on top of French Toast.
While the apples are on the stove, we can get to making the french toast. French toast is something that I grew up making with my mother. French toast is kind of her thing and she makes the best french toast ever.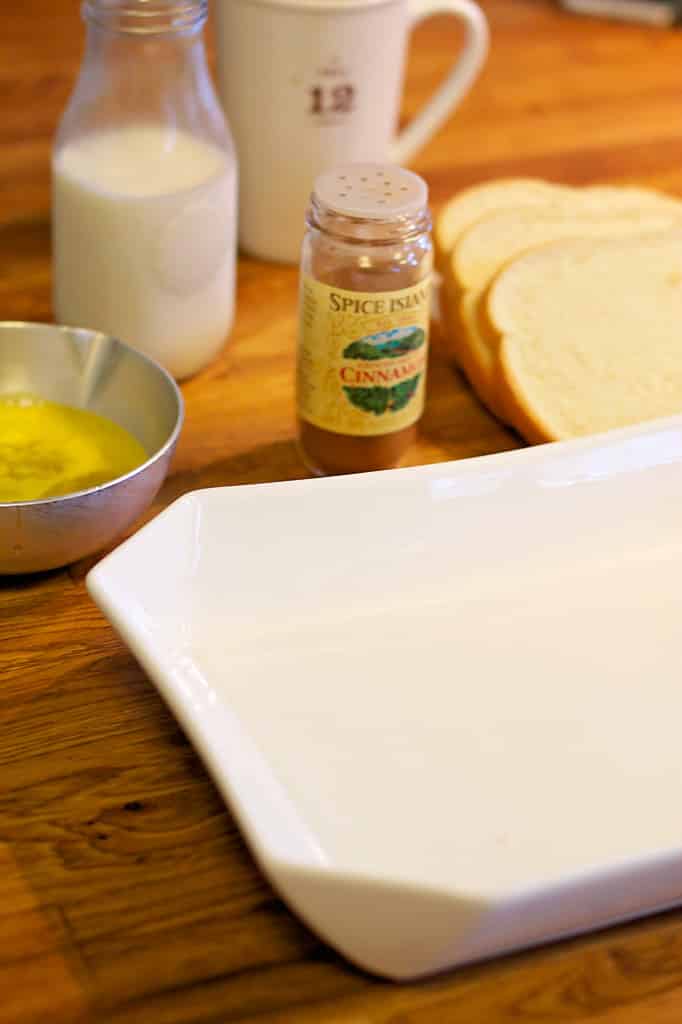 If you don't make french toast all the time, then you're doing something wrong. It's SO easy.
I actually never measure anything when I do this but I'll do my best to give you accurate measurements. Eggs are whisked and combined with milk and a bunch of cinnamon.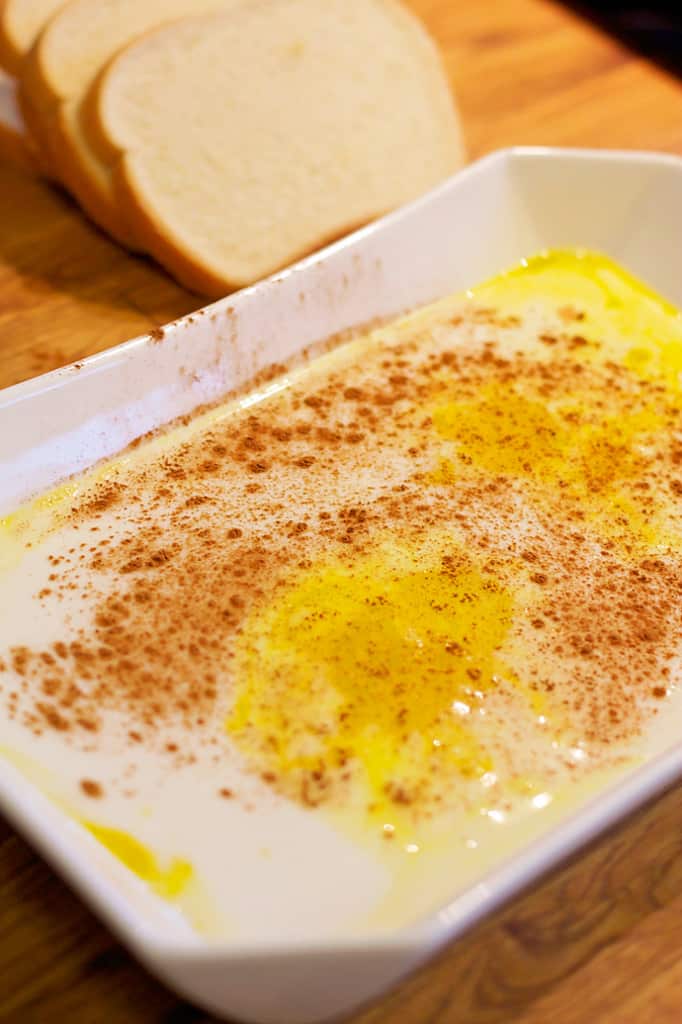 The bread is dipped, both sides, into the milk/ egg mixture and fried up in a greased skillet.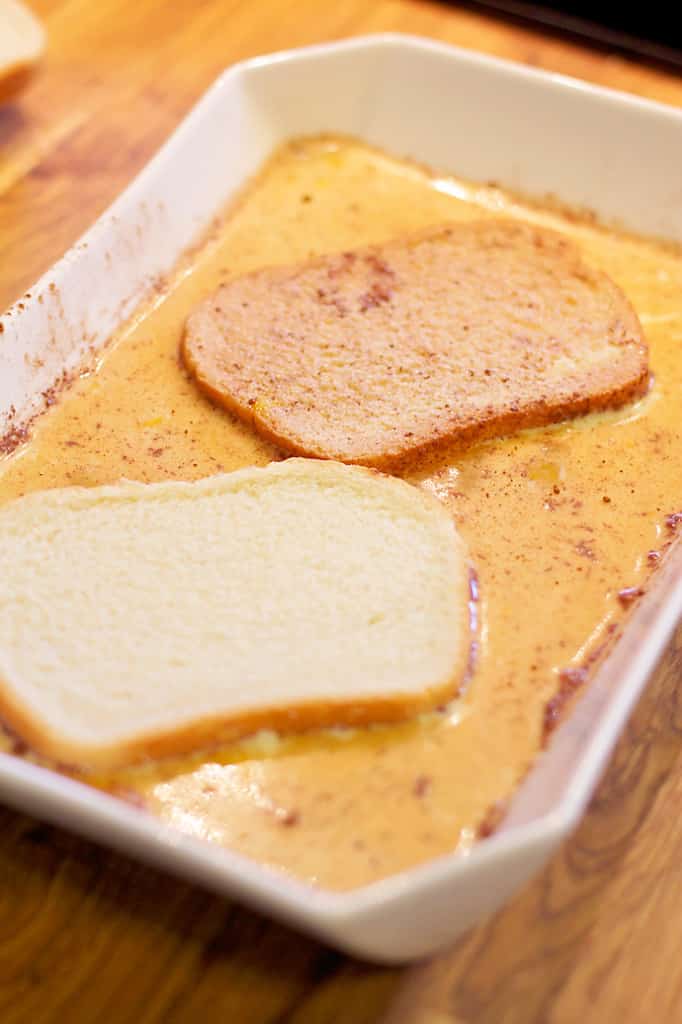 By the time that your 4 pieces of bread are now french toast, your apples should be ready.
Simply plate the toast and then top with apples. SO good.
Add some extra cinnamon (of course) and a good dose of maple syrup.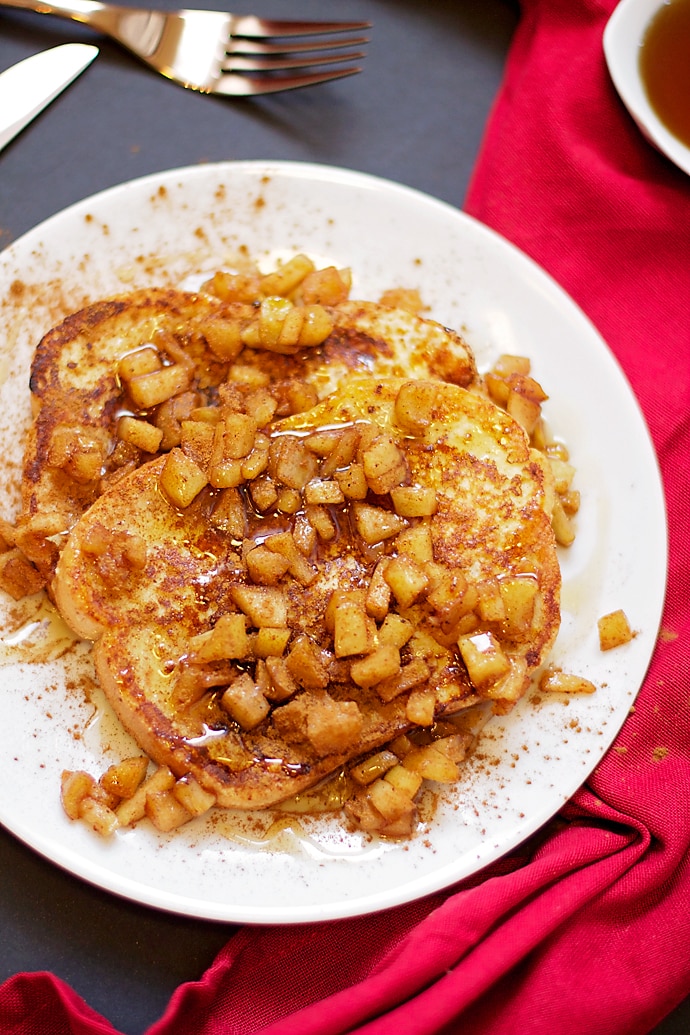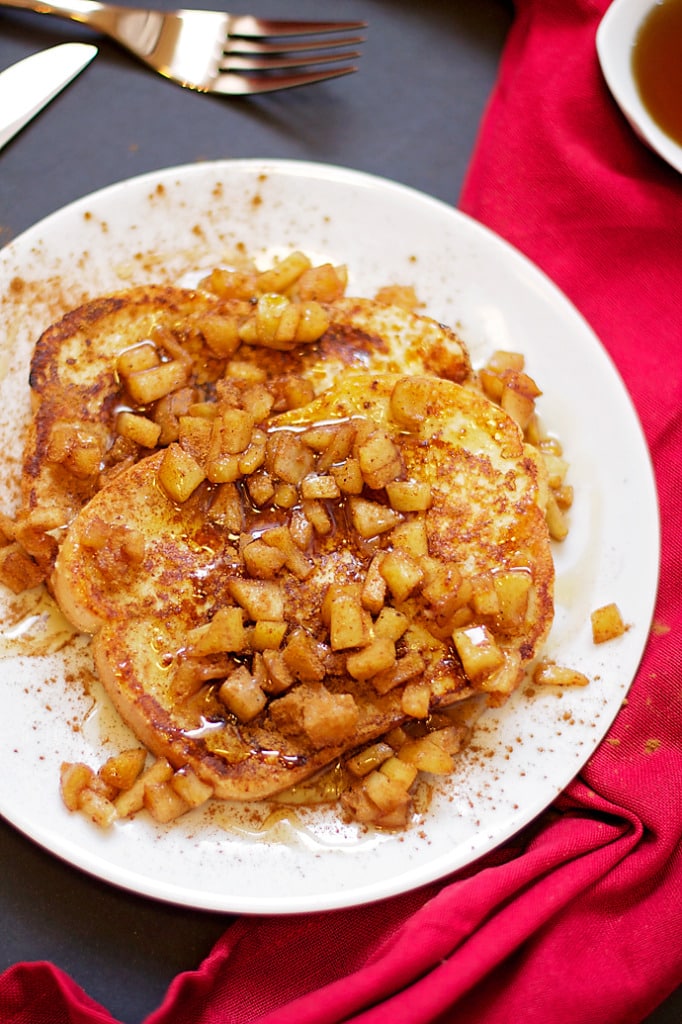 And there you have it: I've finally justified eating pie for breakfast. :)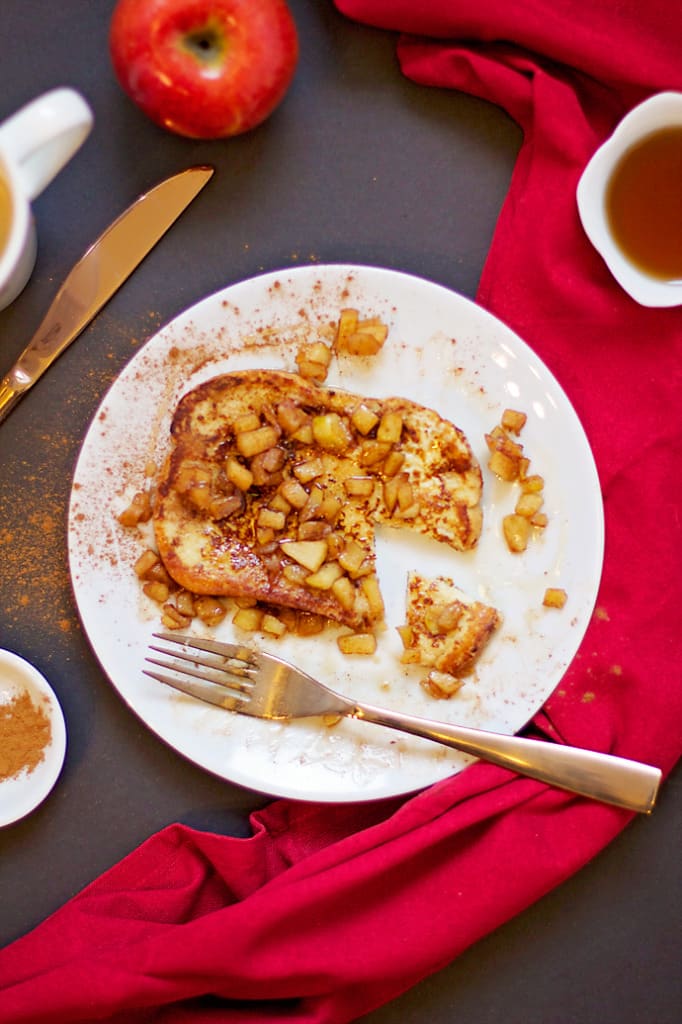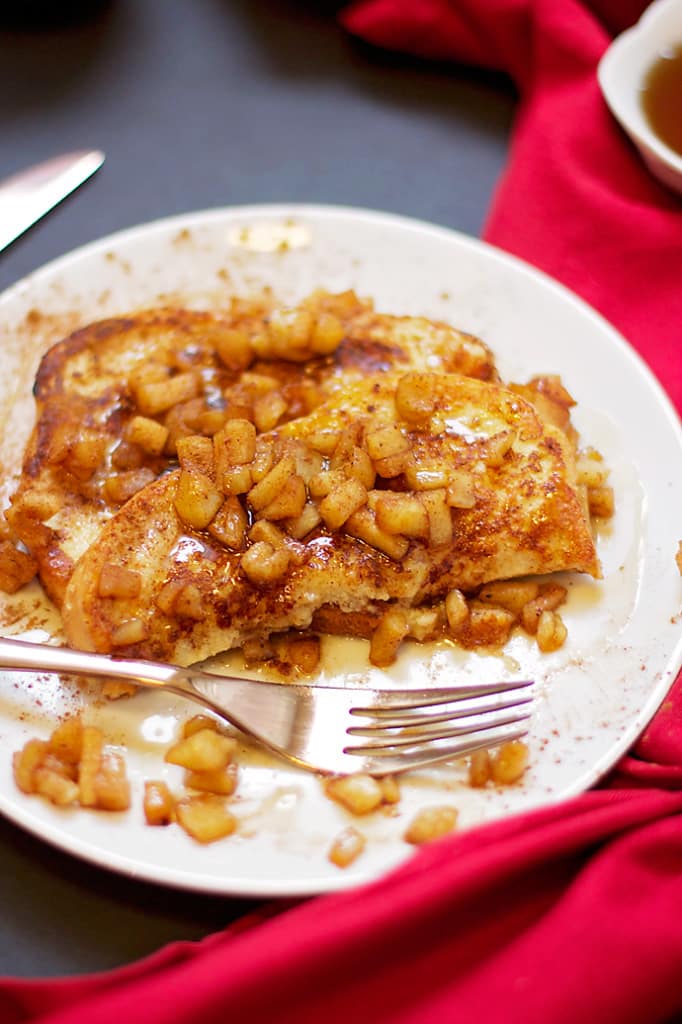 Print
Apple Pie French Toast
---
Total Time:

20 minutes

Yield:

2

1

x
1

granny smith apple, peeled and diced

1 tablespoon

of granulated sugar

1 tablespoon

of brown sugar

1/4 teaspoon

of cinnamon
dash of ground nutmeg

1/2 teaspoon

of lemon juice

4

slices of day old French Bread

2

large eggs

1/2 cup

of milk

1/2 teaspoon

of cinnamon
---
Instructions
Apple Pie Topping:
In a medium pan, combine the diced apple, both sugars, 1/4 teaspoon of cinnamon, and ground nutmeg over medium heat. Cook for 8-10 minutes until apples become tender. Remove from heat, stir in lemon juice, and let sit.
French Toast:
Whisk eggs. In a shallow dish, combine eggs, milk, and 1/2 teaspoon of cinnamon.
Over medium heat, heat up for lightly greased skillet.
Dip bread in the egg/ milk mixture making sure to soak both sides. Place in skillet.
Cook until golden brown on each side, about 2-3 minutes cooked per side.
Once the French toast is done, place 2 slices on 2 separate plates. Cover with the apples and some maple syrup.
ENJOY!
Prep Time:

5 minutes

Cook Time:

15 minutes
Need more French Toast topped with fruit? Try this Peaches and Cream French Toast!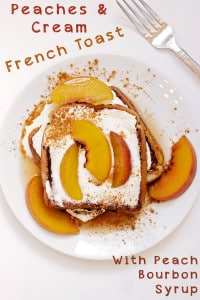 This post may contain affiliate links. Please read my disclosure policy.