Chocolate Covered Strawberry Hearts
This post may contain affiliate links. Please read my disclosure policy.
Disclaimer: I'm not a master chef nor will I EVER pretend to be. Ever. Honestly, I find the challenge of photographing food a lot more fun than the actual cooking part of being in the kitchen (and you'll see I'm no master of either).
That being said, I wanted to share this recipe with you.
I've discovered that if I put something unhealthy (chocolate) onto something health (strawberries) it wildly tricks me into thinking that I'm eating something healthy. I know it's not true but I just don't think about it and continue to applaud myself for getting my daily serving of fruit.
Since I'm a huge fan of chocolate covered strawberries, I figured I'd put a little spin on this delicious treat just in time for Valentines Day. (My husband confirmed with me multiple times that I'd be making these again on Feb 14.)
All you'll need is:
8-12 ounces of baking chocolate (2 bars of Ghirardelli is what I used).
~15 strawberries (I used one container from the market).
Toothpicks
After cutting the tops off of the strawberries, evenly slice each strawberry in half. Pro tip: keep the halves of each strawberry together so that your hearts come out even.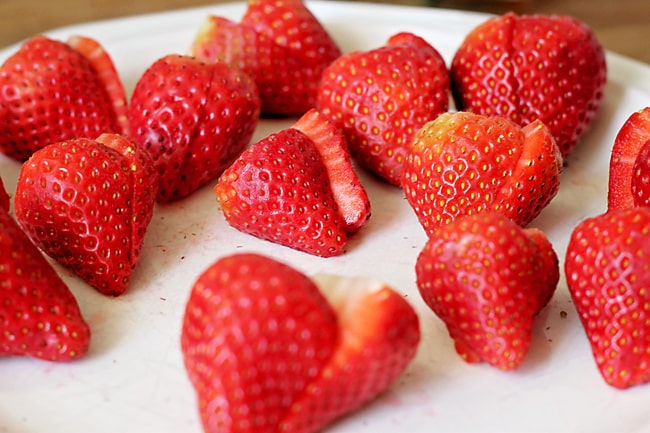 Place the strawberries on a baking rack with parchment paper (or something to catch the excess chocolate) underneath. Place the sides of the halves together so as to form a heart.
You could round the edges of the strawberries by cutting off a little on the side but I thought mine looked okay as is.
Next, pin the strawberry halves together by putting a toothpick through each one.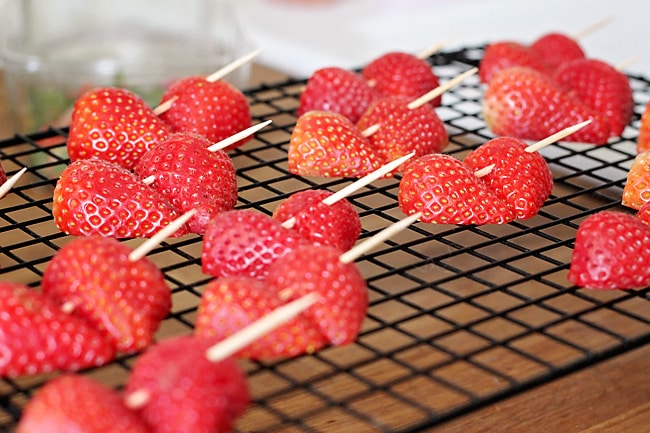 While the strawberries are drying out a bit, get out your chocolate. Break it into small pieces while trying to refrain from eating all of it.
Melt the chocolate in a double boiler. There are other effective ways of doing this but I think using a double boiler is the easiest.
Keep stirring the chocolate while it is melting. You want it to get above 100 degrees fahrenheit but no higher than 120 degrees. Keep stirring until it's creamy smooth.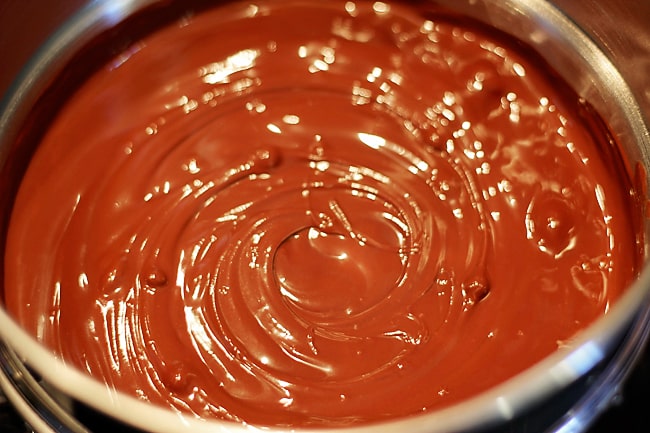 The next step is where I lost confidence but don't fret, I'm here to help you. If you can swing it, I recommend dipping the strawberries. I attempted to dollop them by spreading the chocolate on the berries with a spoon. This worked okay but left an uneven, unsmooth finish as you'll see.
Notice the dripping chocolate from the bottom of the rack. It makes great taste testing chocolate while you're waiting for the strawberries to dry. :)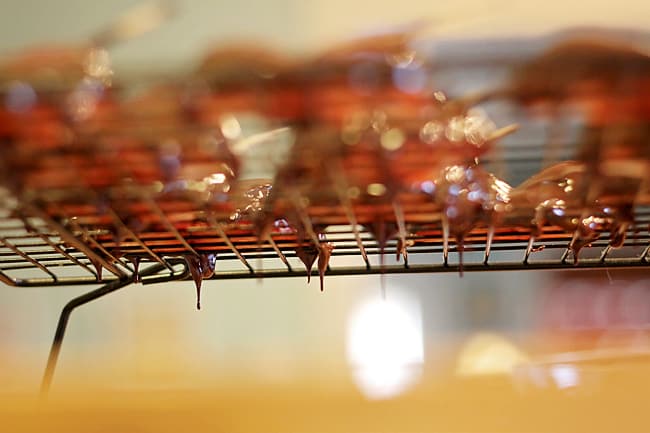 Before the chocolate on the strawberries dries too much, remove the toothpicks and carefully put all the strawberry hearts onto parchment paper and place in the refrigerator. Once the chocolate is completely hardened again, they're done!
I obviously didn't try this but I think these would look great with some v-day themed sprinkles on top! You should try it and send me pics!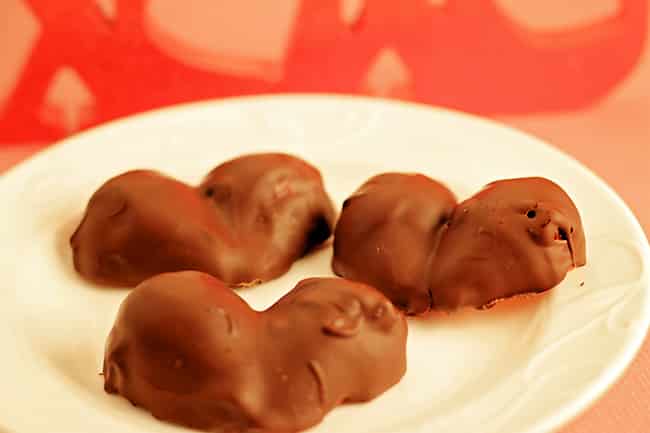 I get really into holiday themed food so be looking for more recipes like these!
Linking up with: Grab a Friend Blog Hop with The Grits Blog. Totally Posted Tuesdays with the Gloss Blonde and Karly Kim.
This post may contain affiliate links. Please read my disclosure policy.