Easy Homemade Guacamole
This post may contain affiliate links. Please read my disclosure policy.
Is three dip recipes in a row too much for one little food blog? Well, we're doing it. This one comes at the suggestion of my little brother. He said "you should really blog about your gucamole recipe that you make ALL the time". To which I replied, "Well, I kind of already did". Only problem…..that was one of the first recipes that I EVER posted on the blog. Maybe THE first?? So, the photos are horrible AND the recipe is written in a weird way.
But no worries, we're fixing all of that here today! And, adding ONE more dip recipe to the blog :) Oh, and in case you're interested in seeing that old guacamole post from nearly 3 years ago, you can see it HERE. Eyes beware ????????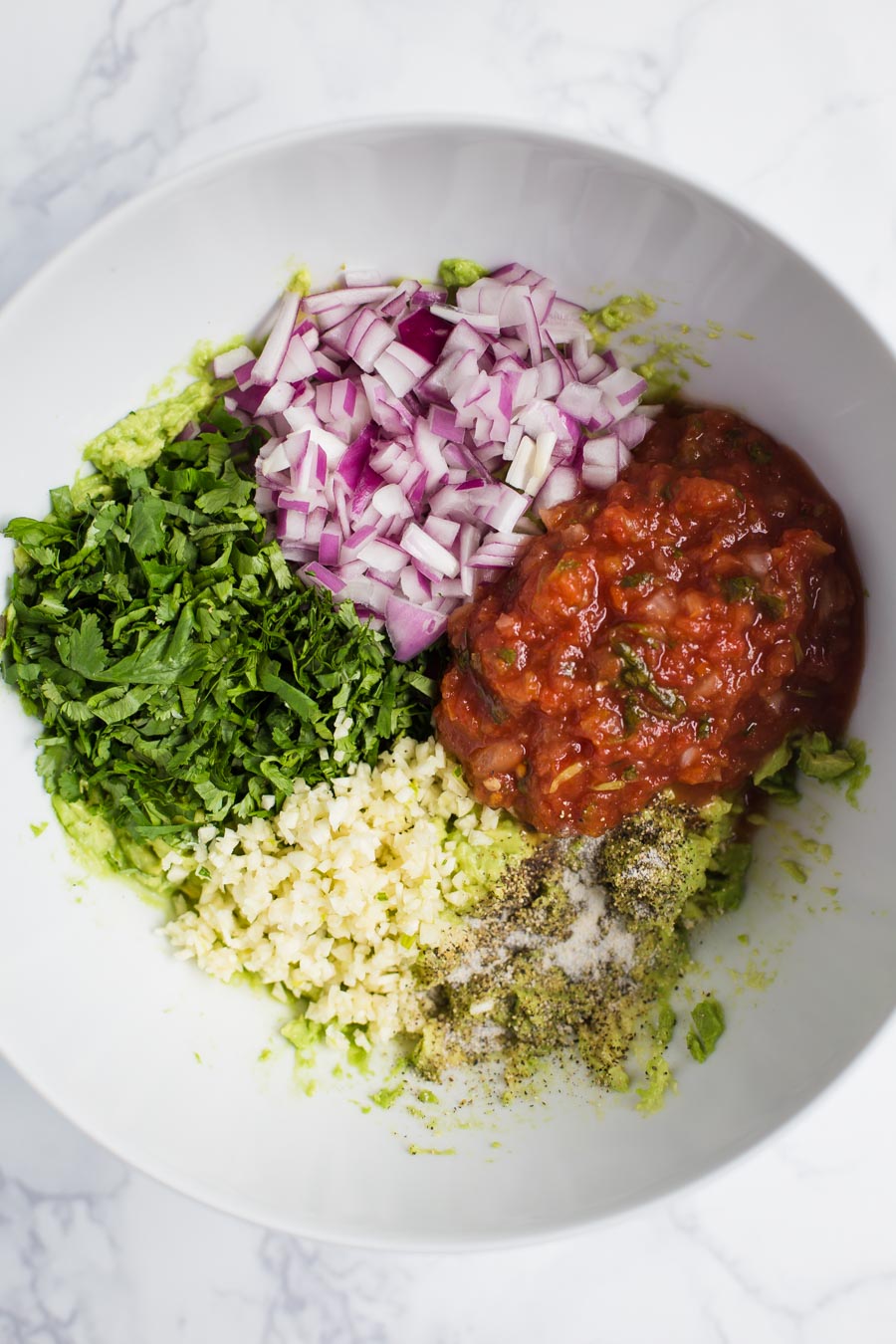 The hardest part for this recipe is always coming up with the portions of everything. I NEVER use a recipe and I kind of make it different every time. Sometimes I use pice de gallo instead of salsa. Sometimes I add in double the onion or garlic depending on my mood. I suggest making the recipe as I have it written and then going from there. You might find that you want significantly more salt or maybe less cilantro (I still can't understand that some people don't like cilantro….but, I hear it's a genetics thing!?).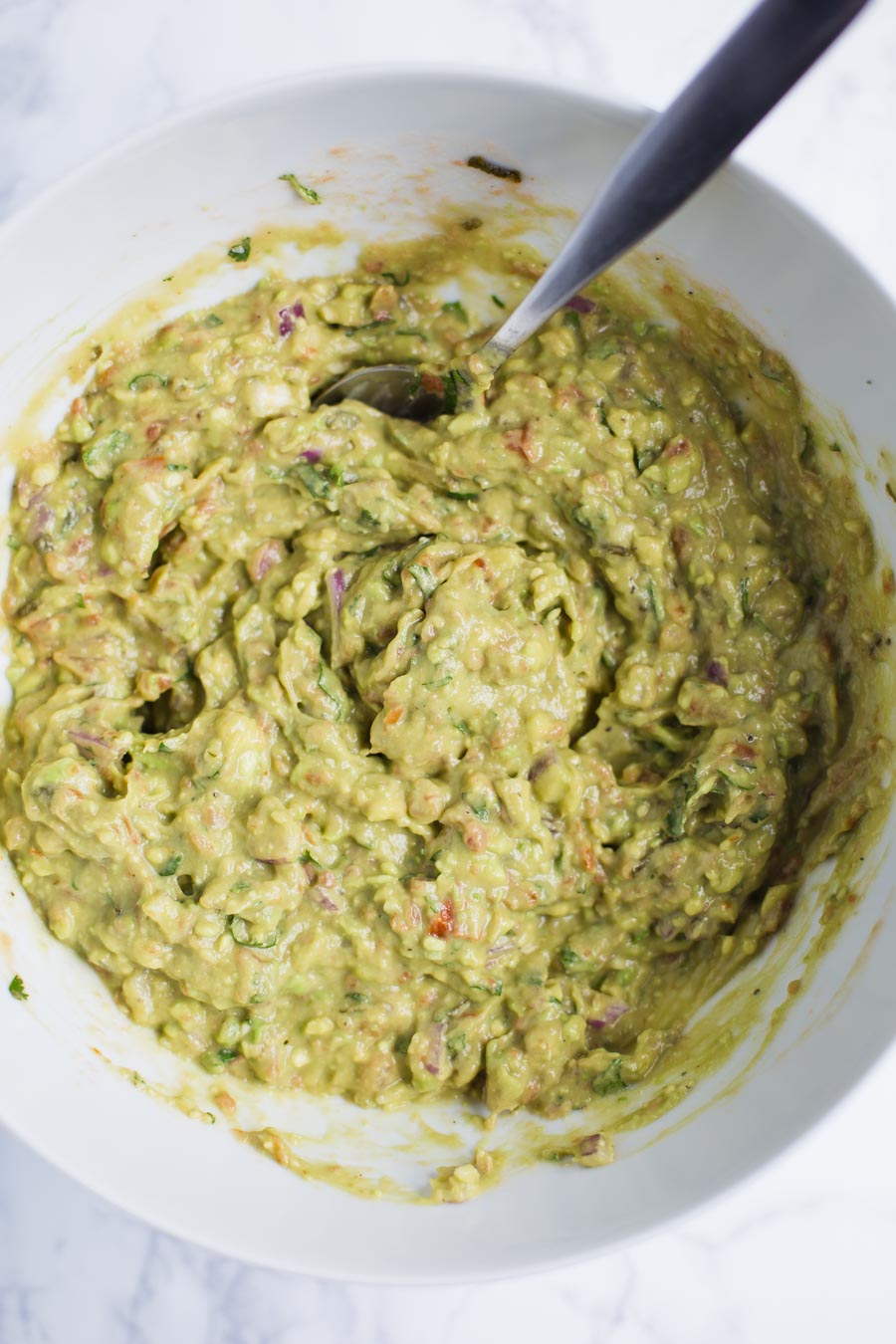 This recipe is perfect for about 6 people (assuming they all really like guacamole). If you're taking it to a large party then I highly suggest doubling the whole recipe.
And, I've had people ask me about leftovers. This guacamole will last in the fridge for about 3 days. It does turn the tiniest bit brown but for YEARS I've just been eating it anyways and it always tastes just as good….up to 3 days that is. So, no worries if there are leftovers (which, there probably won't be).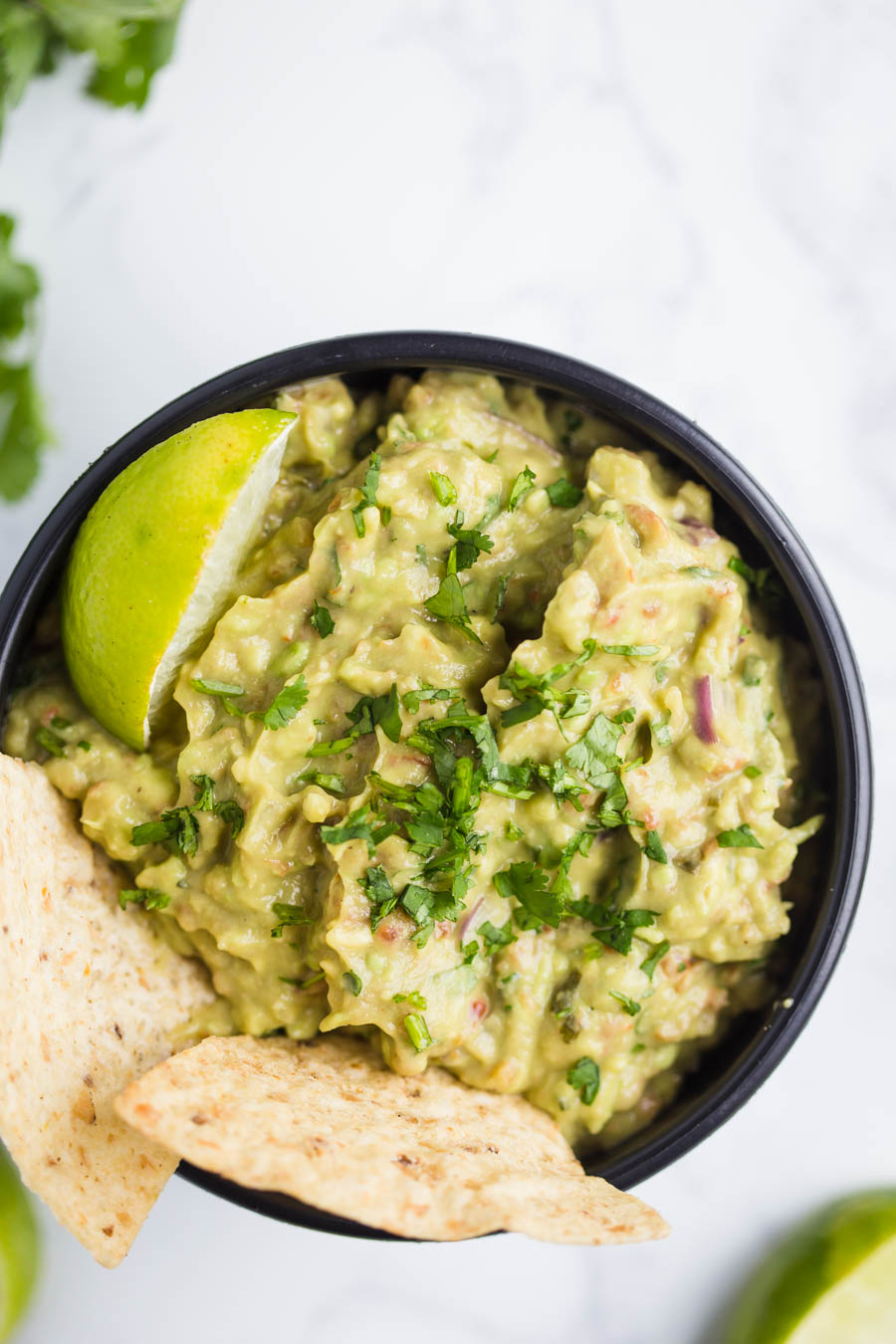 That's all I have for you today! I'm a bit behind on my monthly income report so I'll be posting that tomorrow for a rare Saturday post!! I hope that you have a BEAUTIFUL weekend (hoping it doesn't snow here in Nashville bc I'm a grinch who hates snow).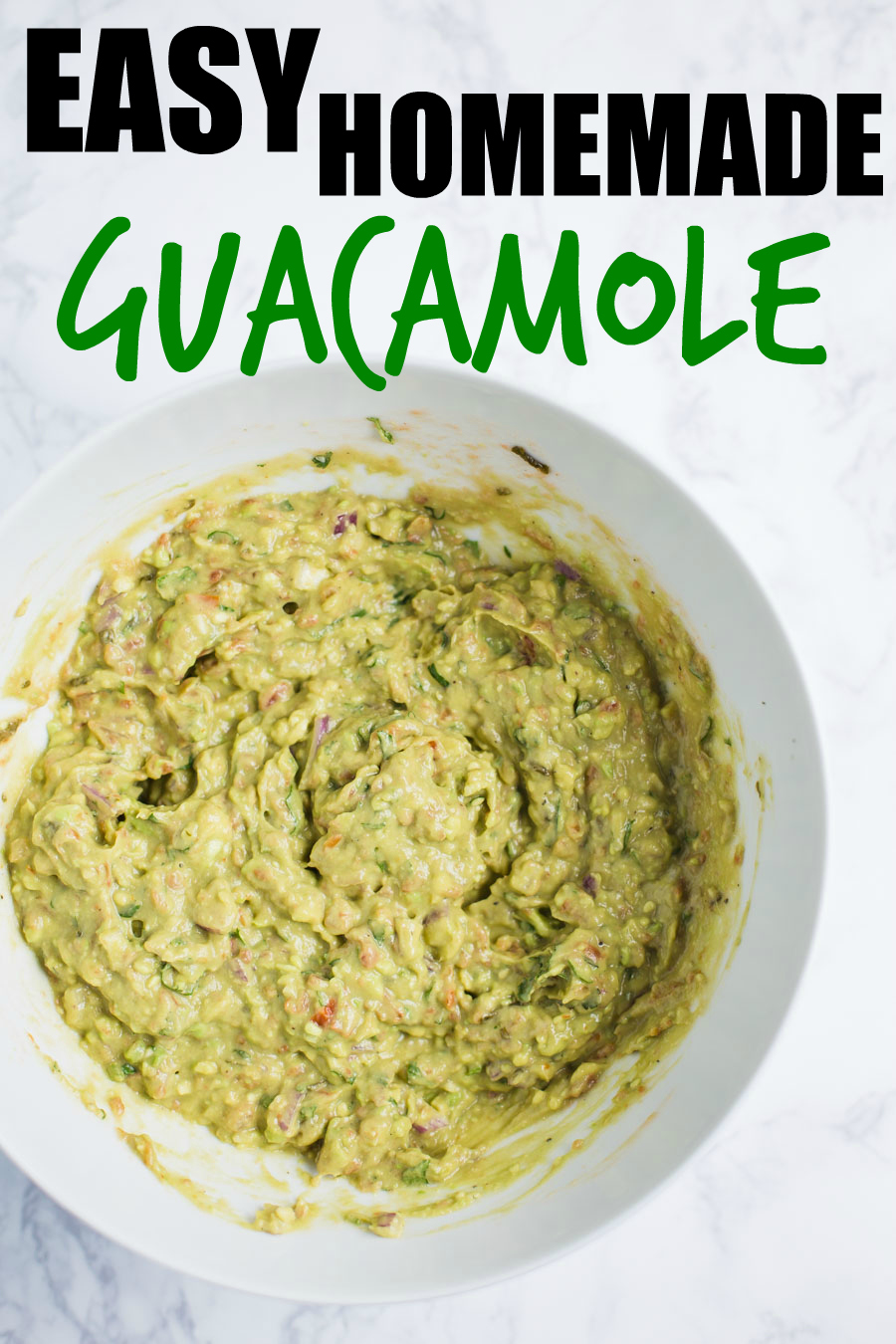 Print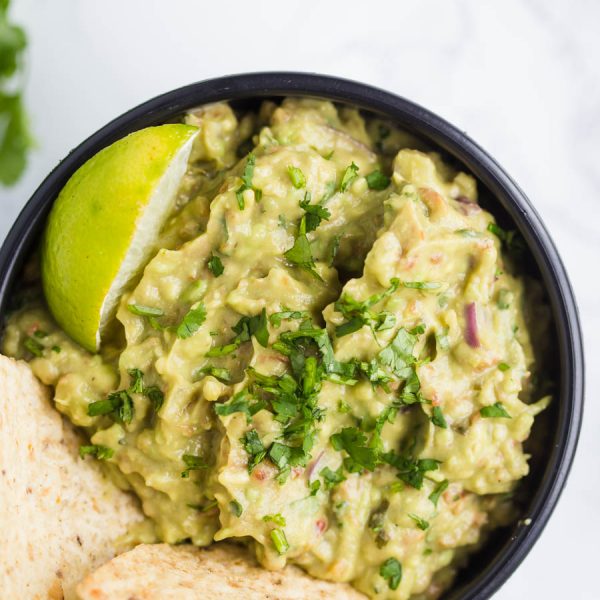 Easy Homemade Guacamole
---
Author:

Total Time:

15 minutes
3

large extra ripe avocados**, de-seeded and skin removed

2/3 cup

of chunky salsa or pico de gallo

1 tablespoon

of lime juice

1/4

of a red onion finely chopped, (end up being about

1/2

a cup)

1/4 cup

of chopped cilantro leaves

2

cloves of garlic, finely minced
optional: salt and pepper to taste
---
Instructions
In large bowl, place all of the avocados and using a fork, mash until you reach your desired consistency. I really like mine extra creamy but some people like there to be some chunky of avocado still in their dip.
Add in all of the remaining ingredients and mix until fully combined.
Test and add in anything extra that you desire. Sometimes I add in more onions or cilantro or garlic or salsa. Totally depends on my mood :)
Serve with a big ole bowl of tortilla chips and ENJOY!!
Notes
**It's very important that the avocados are at least mildly ripe other wise you'll never be able to mash them properly.
This recipe is good for a small gathering of about 6 people. If making for a bigger party, I would definitely double it.
This post may contain affiliate links. Please read my disclosure policy.