Foods that Start with the Letter "Z"
This post may contain affiliate links. Please read my disclosure policy.
Looking for a great list of different kinds of Food that Start with the Letter "z"? We've got you covered with a list of 20 options to choose from and they all start with Z! Let us know if we missed anything and we'll get it added.
1. Za'atar
Za'atar is an herb, although the word za'atar can also refer to a spice blend that includes za'atar, toasted sesame seeds, dried sumac, salt, and other spices. This Middle Eastern spice blend is used to add a kick of flavor to fresh produce or mixed with oil to create a dip. It can also be baked into bread.
2. Zampone
Zampone is an Italian pork sausage with a creamy texture. This spicy sausage uses minced pork and pork skin encased in the skin from a pig's foot. It can be eaten with lentils or breakfast foods. However, this sausage does not reheat well to it should be consumed upon cooking.
3. Zander
Zander is a kind of ray-finned fish found in freshwater and brackish water in western Eurasia. The meat from a zander is light and firm with few bones and a delicious, delicate flavor. Because this fish is so delicious, it is one of the most valuable food fish in Europe.
4. Zapote
Zapote, also called sapote or mamey sapote, is a tree known for its edible fruit of the same name. When eaten raw and fresh, the flavor is often compared to a sweet potato with brown sugar, although it also has notes of pumpkin, caramel, or cantaloupe. The oblong fruit has similar coloring to a sweet potato, although it contains a large seed in its center.
5. Zarzuela
Zarzuela is a Spanish seafood stew from the Catalonia region of Spain. A tomato-based broth is mixed with almond paste and other ingredients to create a rich, hearty stew. It also adds a mix of scallops, mussels, squid, clams, bass, shrimp, crab, white wine, and spices to create a delicious and unique stew.
6. Zebra Cake
Zebra Cake is a Little Debbie product that combines yellow cake with a cream filling. The cake is covered in white icing and decorated with fudge stripes. While these pre-packaged snack cakes are called "Zebra Cakes," zebra cake can also refer to a marbled black and white cake made at home.
7. Zeppole
Zeppole is an Italian fried pastry. The fried dough is usually topped with powdered sugar and may have a filling. These confections can be filled with custard, jelly, cream, or a butter and honey mixture.
8. Zerde
Zerde is a Turkish pudding-like dessert made from rice and saffron (which is added for color). This dessert can be flavored with a variety of other ingredients including pine nuts, rose water, currants, corn, and turmeric. It is a festive dessert often consumed at weddings and other celebrations in Turkey.
9. Zest
Zest is created by scraping or grating from the skin of citrus fruits like orange, lemon, lime, and citron. It is often used to add flavor to foods. Because many of the fruit's oils are contained in its skin, zest has a strong flavor for use as an ingredient in both sweet and savory dishes.
10. Zigzag Fruit
Zigzag fruit comes from a vine native to Malesia, New Guinea, and eastern Australia. It is an orange-yellow, oblong fruit used in sauces, liquors, and gourmet dishes. This fruit has a tangy and pleasant taste similar to orange sherbet.
11. Zinfandel Grapes
Zinfandel grapes are black-skinned grapes used to create Zinfandel wine. The wine made from Zinfandel grapes is often dry, semi-sweet or sweet. Over a tenth of vineyard space in California is composed of Zinfandel grapes.
12. Ziti
Ziti is an extruded pasta shaped in a long, wide tube. It is broken into smaller pieces by hand before cooking. Ziti is often stuffed with filling and baked. Although it is often confused with penne, penne pasta is shorter and often topped with sauce instead of baked.
13. Zizania
Zizania is wild rice that comes from four different species of grass in the genus Zizania. This rice is commonly grown in North American and China, although the plant's stem is more commonly used for food in China.
14. Zoni
Zoni is a Japanese soup that has mochi rice cakes in it. It is commonly used to celebrate the Japanese New Year and certain ceremonies. In addition to mochi, this soup can contain a combination of fish paste, fish flakes, spinach, soy sauce, tofu, miso, taro, daikon, and soy sauce.
15. Zoodles
Zoodles are noodles made with zucchini instead of flour. They are made by spiralizing zucchini into long, thin spiral strands. Since the noodles are made of only zucchini, they are often used instead of traditional noodles. They are a great alternative to those with dietary restrictions.
16. Zopf
Zopf is a bread made from white flour, milk, eggs, butter and yeast. Before baking, the bread is brushed with egg yolk or milk, giving it a golden crust when baked. It is typically plaited, giving it a lovely braided look. This bread is often eaten on Sunday mornings by Swiss and Austrian families.
17. Zucchini
Zucchini is a type of summer squash that is typically long and green. It can be cooked and served alone or as part of another dish. This versatile squash can be used as a side dish or as part of an entrée.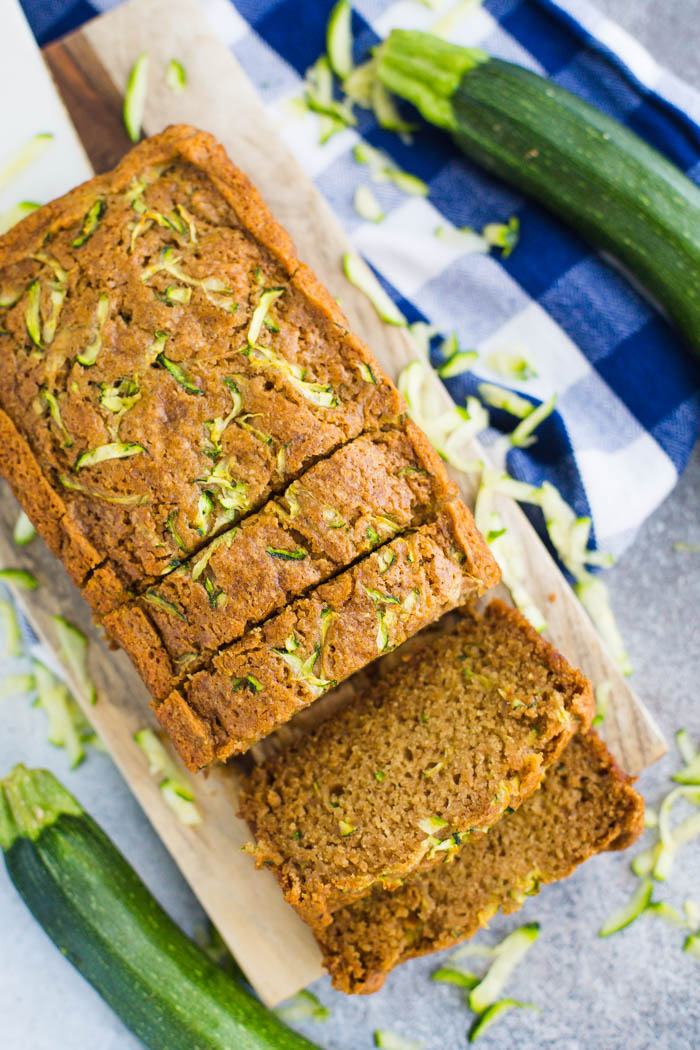 18. Zucchini Bread
Zucchini bread is a sweet bread made with zucchini and flavored with cinnamon, brown sugar, walnuts or cranberries. It is a sweet treat with a healthy bent, due to nutrient content of the zucchini used. Zucchini bread can be a snack, side, or treat.
19. Zuppa Toscana
Zuppa Toscana is a term used to describe several different types of Tuscan soup. It typically contains Italian sausage, bacon, and chicken with kale, red peppers, and heavy cream. Other vegetables and seasonings may be used to offer variations of zuppa Toscana.
This post may contain affiliate links. Please read my disclosure policy.