Happy Birthday to me!
This post may contain affiliate links. Please read my disclosure policy.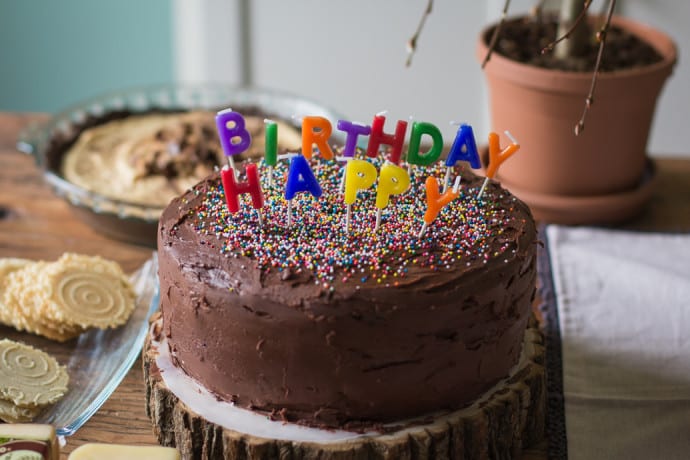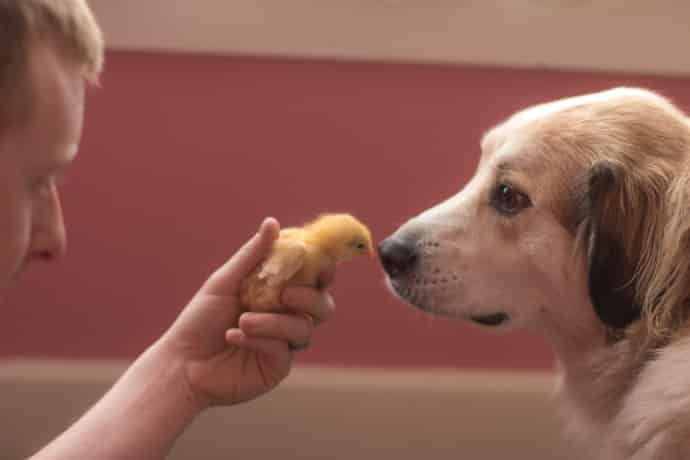 Today is ma bday. I'm one year closer to 30 and that genuinely doesn't scare me as much as it used to.
I celebrated by baking ALL the cakes and desserts…and then inviting friends over to eat them yesterday.
I also bought THIS for myself. Dana from Minimalist Baker is kind of a food photography idol of mine and I've been wanting to try out her Food Photography School for a while now. If you see sudden positive changes in my photography around here, this is why.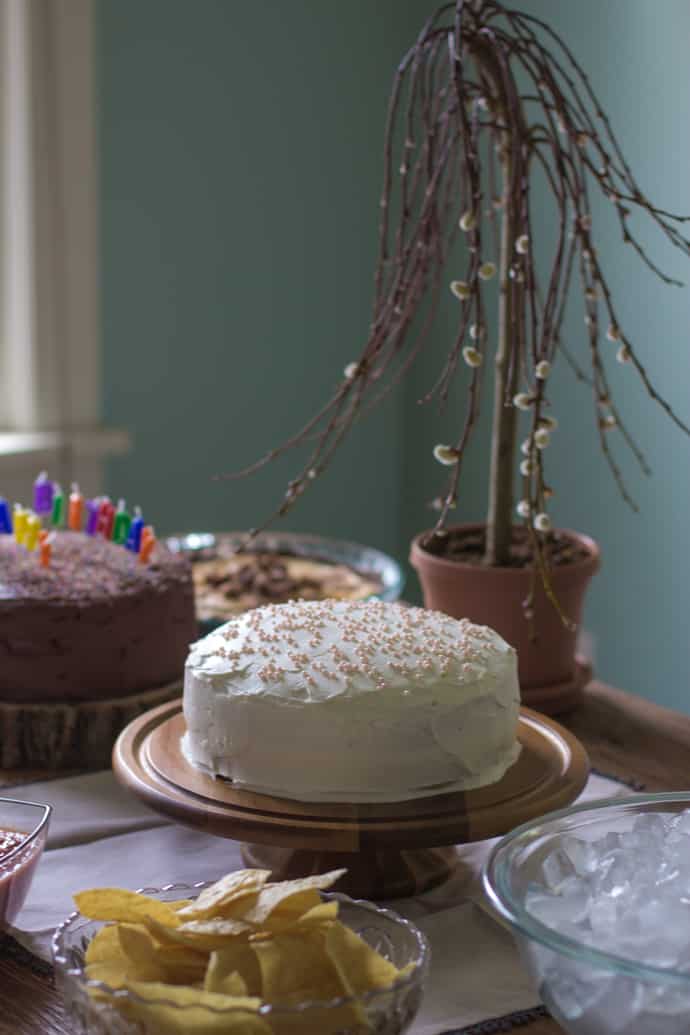 I re-re-baked Molly Yeh's amazing almond cake. I'm on a mission to bake the PERFECT almond cake and so far, this recipe has been my favorite. So, that's the white cake above.
The chocolate cake is a recipe from Joy the Baker's new cookbook, Homemade Decadence
. It's pretty amazing but everyone agreed, the almond cake was the best.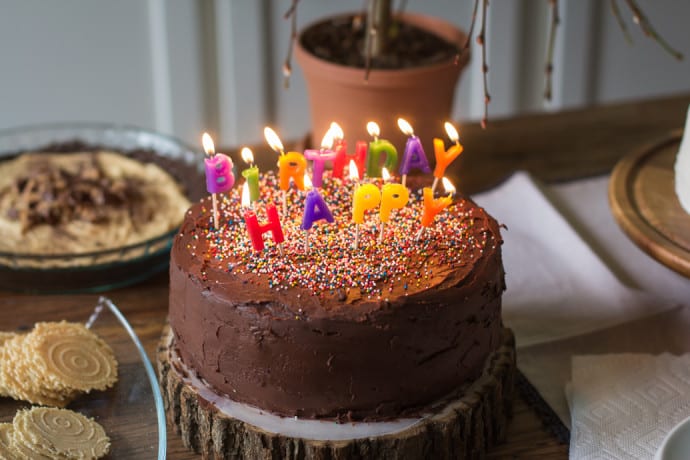 Look, a blurry picture of me blowing out the candles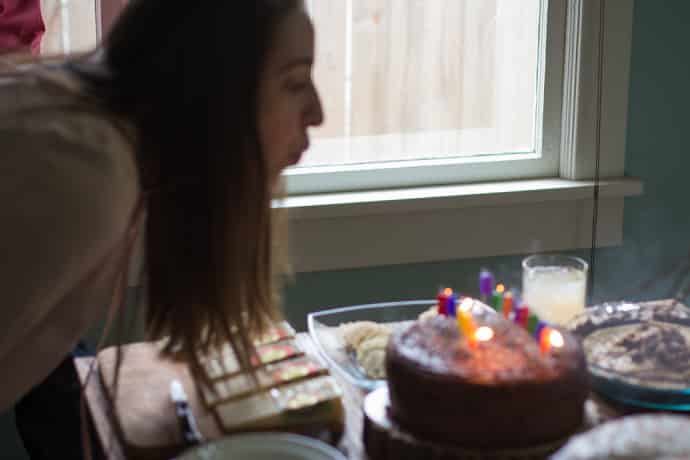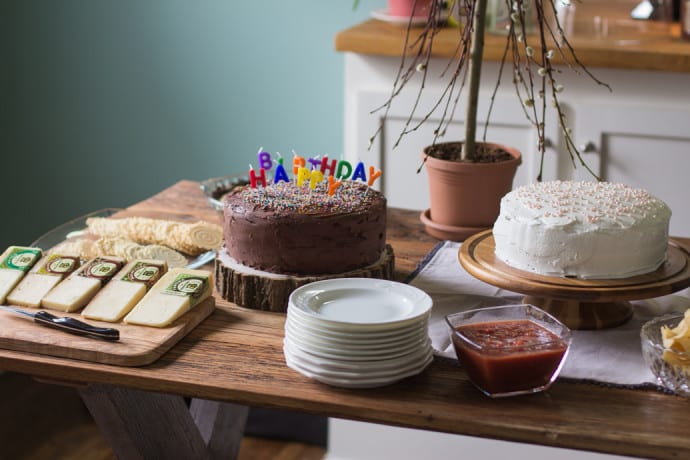 There are several things here that I would like to point out before moving on to pictures of baby chicks. 1) The wittle baby Weeping Pussy Willow tree. Yea, it's awesome. I got that in place of flowers from Stephen and I think it's the best thing ever. Fingers crossed I can keep it alive and eventually plant it outside and maybe sit underneath it and read cheesy romance novels when I'm 75 (Sad truth: Weeping Pussy Willows are not the same thing as Weeping Willows). 2) Look at all that cheese! My intern (who is the best intern ever)'s dad visited our office last week and he just so happens to work for this gourmet cheese company. He brought us a whole cooler full of the best cheese EVER and it's basically been 75% of my diet since then. I decided to share a little with my guests, though.
I also made my famous no-bake peanut butter pie. This pie never fails me.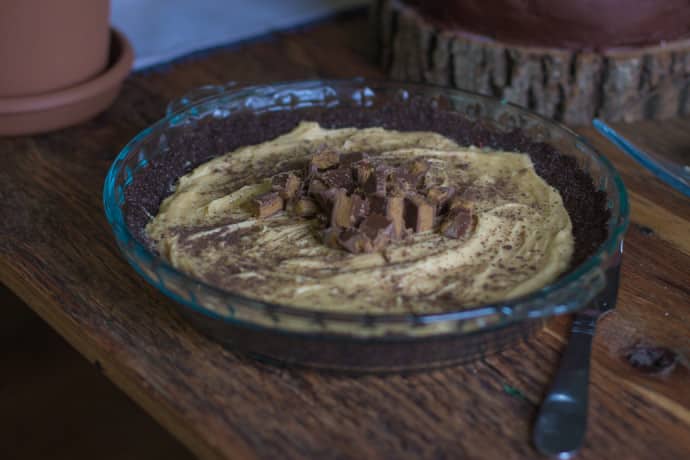 OKAY. The chicks: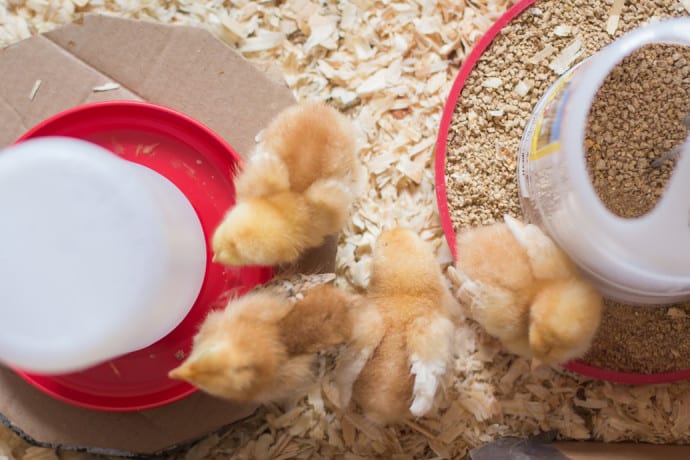 We brought them inside (out of the garage) due to the snow and cold last week and I got to hear them chirping away ALL day and I genuinely loved it.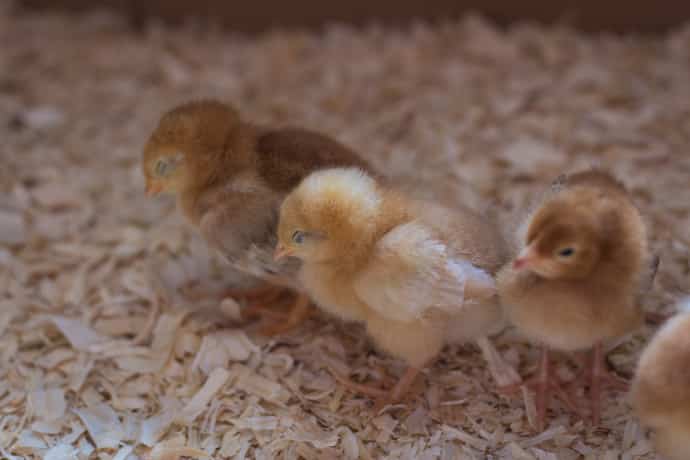 Lexi also enjoyed them being close by so she could keep a good eye on them.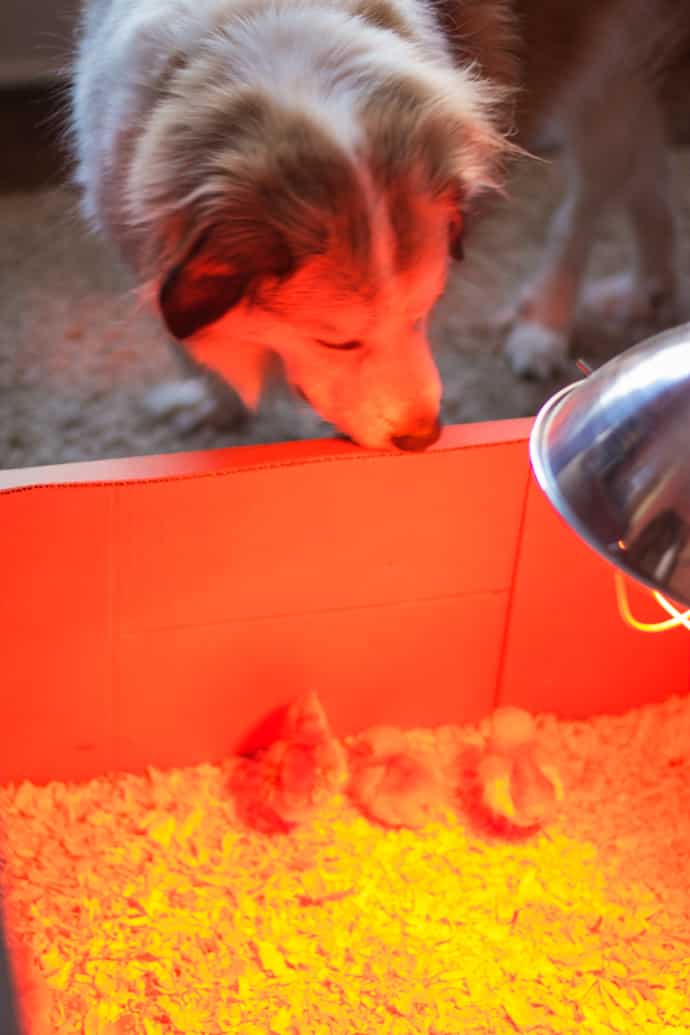 There might have even been a little bit of puppy chick cuddling happening.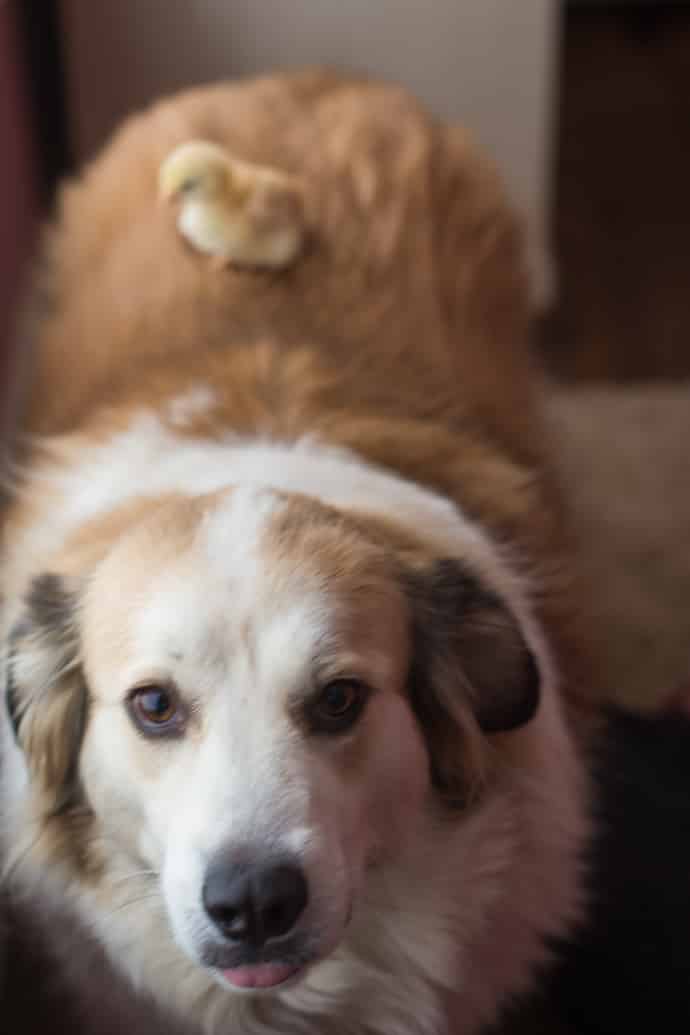 And lots of chick cuddles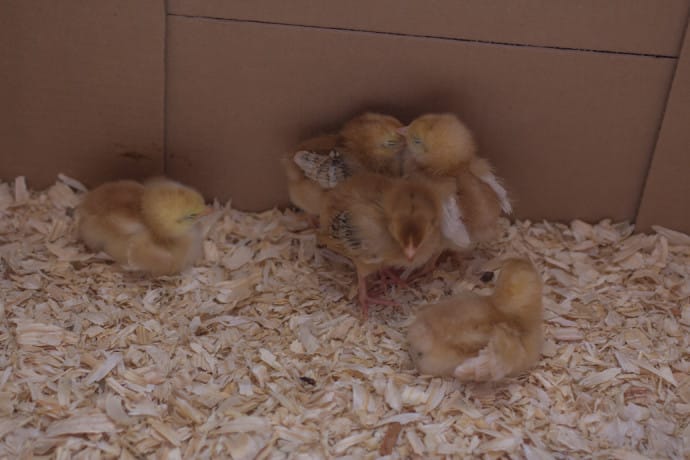 Okay okay. I'm done. Almost….
This last picture is adorable because in the few days since I took it, her wings are already about a whole inch longer. They now stick out past her body and it's awkward and so stinkin' cute.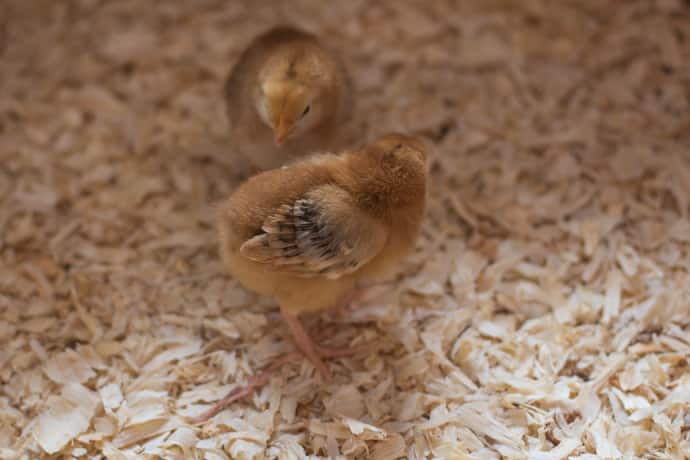 I think that's enough cake and chicks for one day. Happy Monday, friends! Have a slice of cake on my behalf :)
This post may contain affiliate links. Please read my disclosure policy.