Hot Chocolate on a Stick
This post may contain affiliate links. Please read my disclosure policy.
A few weeks ago I was perusing through Anthropology (as I'm often guilty of doing), and saw adorable Hot Chocolate on a Stick for sale. They were $6 for one. For one stick that makes one hot chocolate: $6. Even at Starbucks you can probably get double the amount of hot chocolate for that price.
So, I decided to make my own which is really just an excuse to make something chocolatey that I can give as gifts to friends and co-workers (and eat loads of myself, DUH).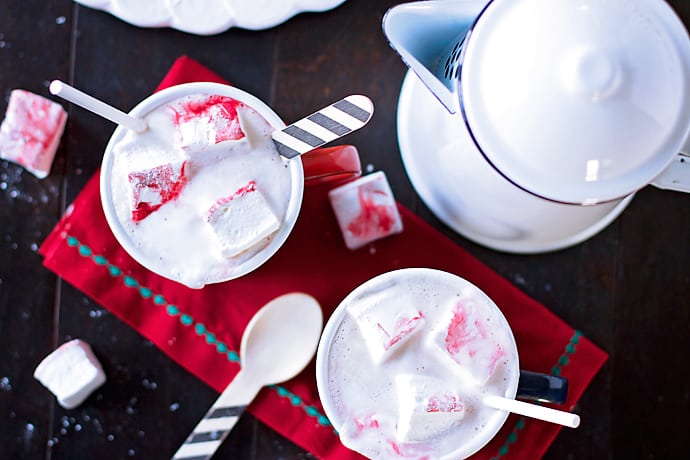 Similar to the Homemade Peppermint Marshmallows, this needs lots of time to sit. So, I highly recommend making it in the evening and letting it sit overnight.
This recipe comes primarily from King Arthur's website. And, these are really very easy to make which is all the better.
Cream and condensed milk are heated and loads of chocolate is added and left to melt.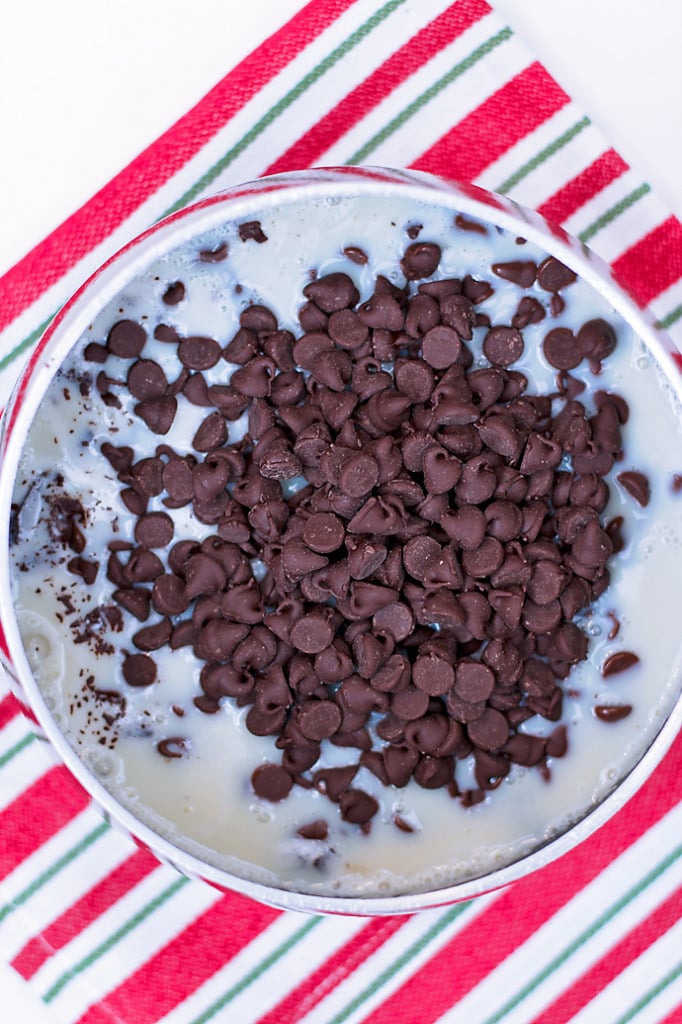 This is then returned to the heat and whisked carefully so as to bring it alllll together.
All of this is then poured into a pan and left to sit, as previously mentioned, overnight or at least for about 8 hours.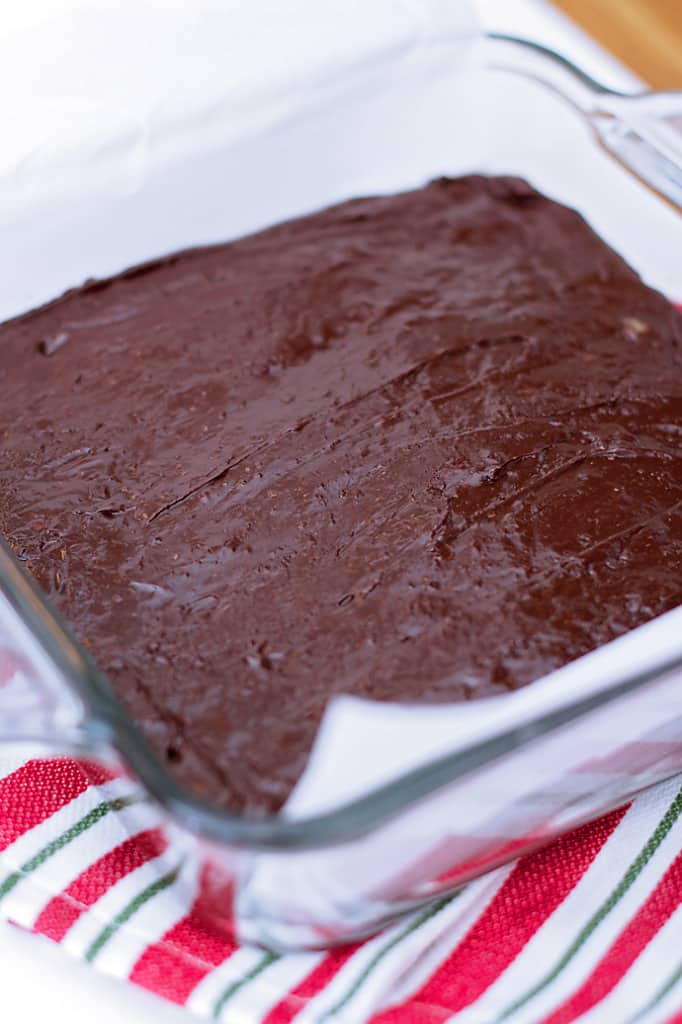 When ready, the chocolate is lifted out of the pan and put onto a clean cutting surface. I did my best to cut these into ~1 inch squares. But, not all are the same.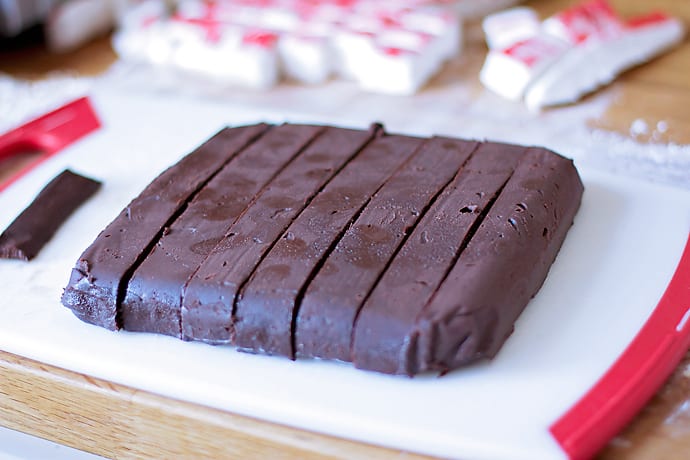 I did this next to the sink with the hot water constantly running. After every few cuts, I held my knife under hot water and then quickly dried it off before making another few cuts.
Before putting these on a stick, you could roll them in cocoa, kind of like a truffle. But, I decided not to.
For each stick, I first added a marshmallow (recipe HERE) and then I added a chocolate square. And, THAT'S IT!
For ones that I'm giving as gifts, I wrapped them up and tied a little bow around them. The others I put on a serving tray to be served at a party next to a kettle of steaming milk. And extra marshmallows, of course.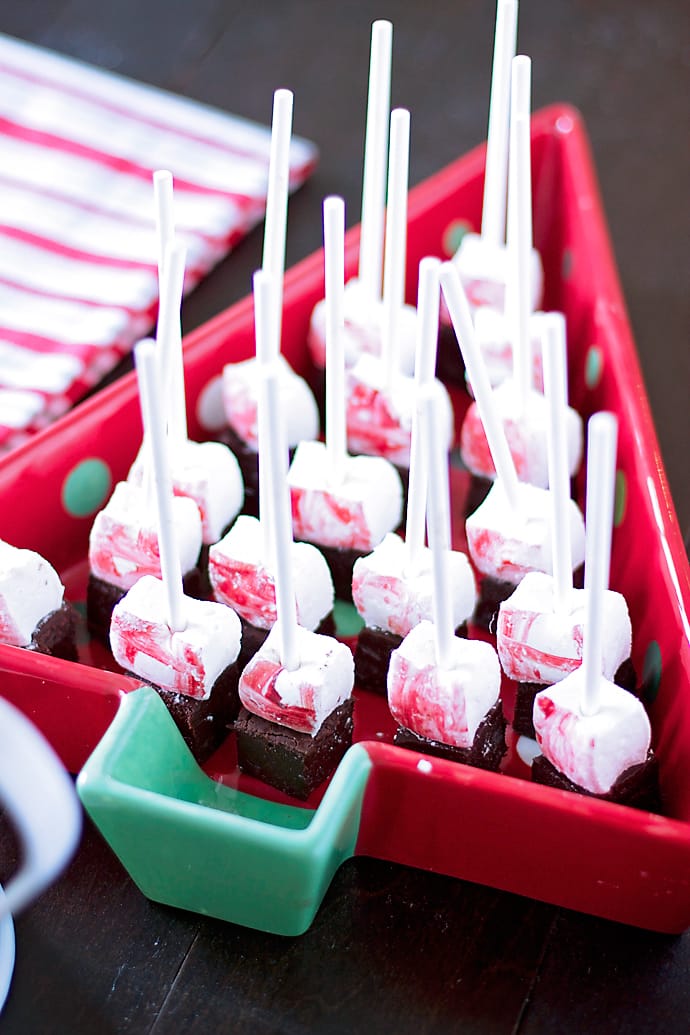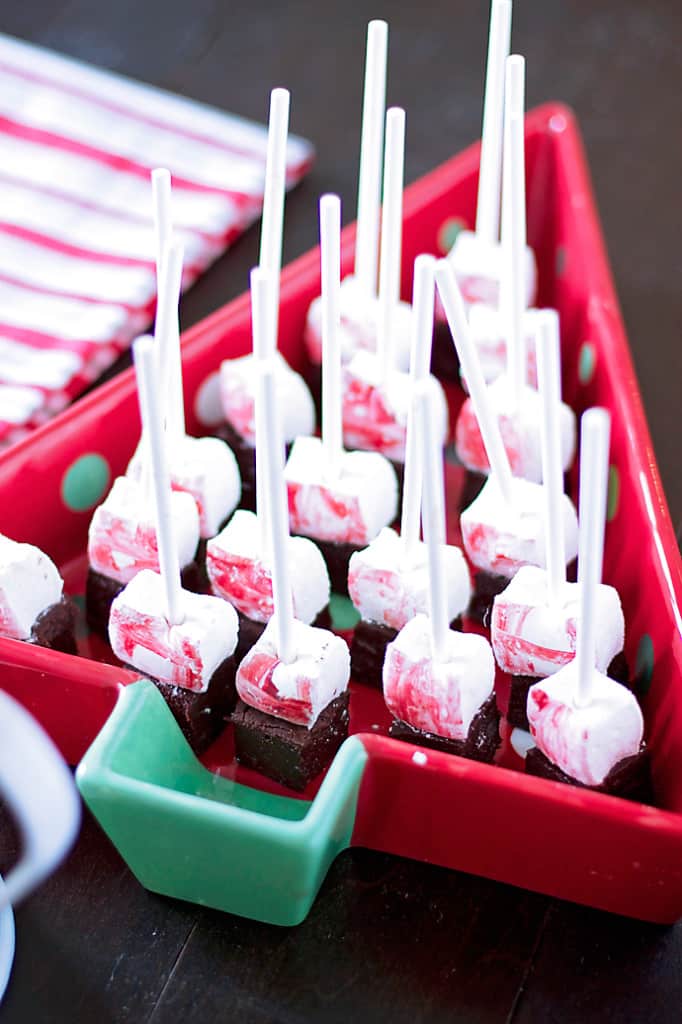 Place the chocoalte/ marshmallow stick in a mug and pour hot milk over top. It'll take the chocolate a couple minutes to melt and you need to stir it good so it doesn't all stick to the bottom.
I won't tell you how many of these hot chocolate's I've made over the past weeks. Lets call it a few.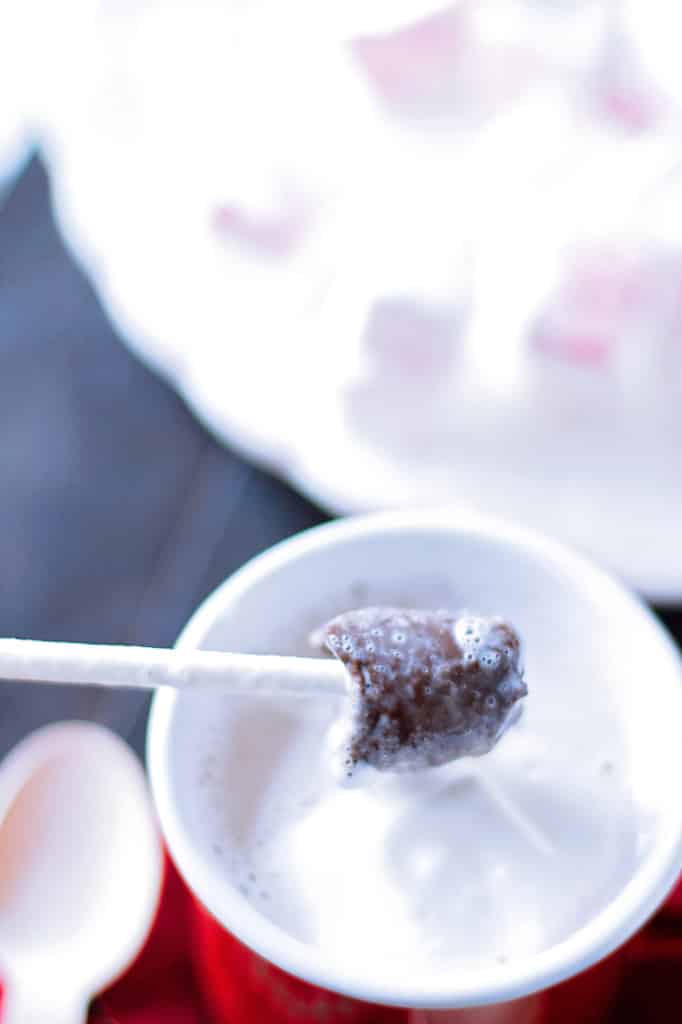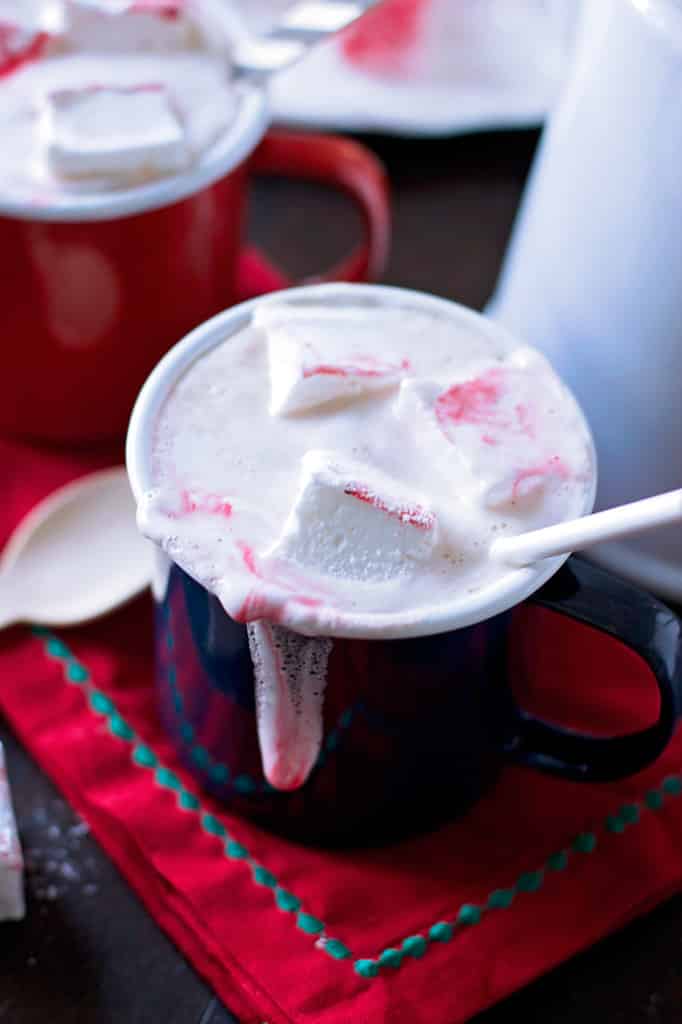 Print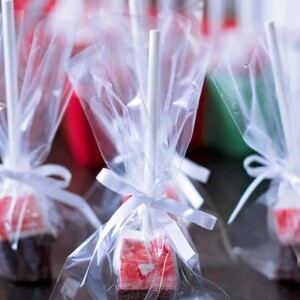 Hot Chocolate on a Stick
---
Total Time:

8 hours 20 minutes
14oz

can of sweetened condensed milk

1/2 cup

of heavy cream

3 cups

of chocolate chips

3/4 cup

unsweetened baking chocolate
wooden sticks
marshmallows (recipe in link above)
---
Instructions
Line an 8″ x 8″ pan with parchment paper.
Combine the cream and sweetened condensed milk in a medium sauce pan and heat over low until the milk begins to steam.
Add in all of the chocolate and without stirring, let sit (off the heat) for 10 minutes.
Add the pan back to low heat and begin whisking the mixture until the chocolate is fully melted and combined.
Pour the mixture in the prepared pan and give it a few bangs on the counter to level it out.
Set aside to sit overnight. I covered mine with a paper towel to prevent anything from flying in it.
Once ready to cut, place chocolate on a clean surface. Heat your large knife up by running it under hot water and then quickly drying it off before cutting. Repeat the heating of the knife process every few cuts.
Cut the chocolate into ~1 inch pieces as evenly as possible. Optional: roll each piece in cocoa.
To make the Hot Chocolate on a Stick, place one marshmallow and one chocolate block on each stick.
When ready to drink, simple place the stick in a mug and pour steaming milk over top. Give it a good stir and wait a couple minutes for the chocolate to fully melt.
ENJOY!
Prep Time:

20 minutes

Cook Time:

8 hours
This post may contain affiliate links. Please read my disclosure policy.