Instant Pot Mashed Sweet Potatoes
Instant Pot Mashed Sweet Potatoes– always loves finding new ways to use my pressure cooker and this recipe is definitely one of my new favorites! It's a great dinner side dish and makes holiday meal prep super easy!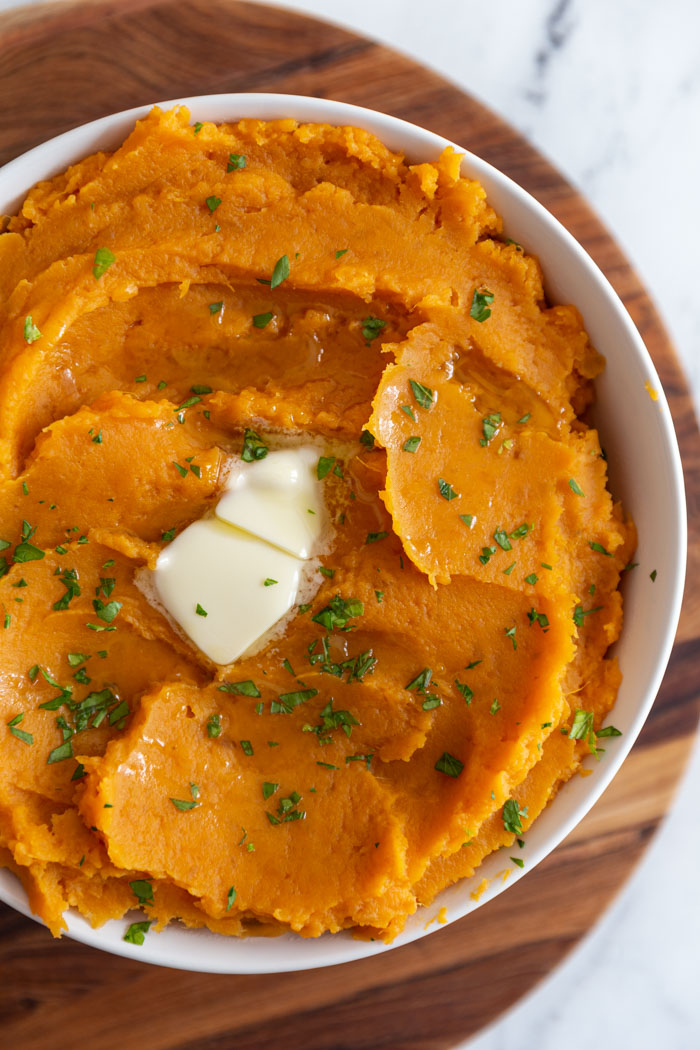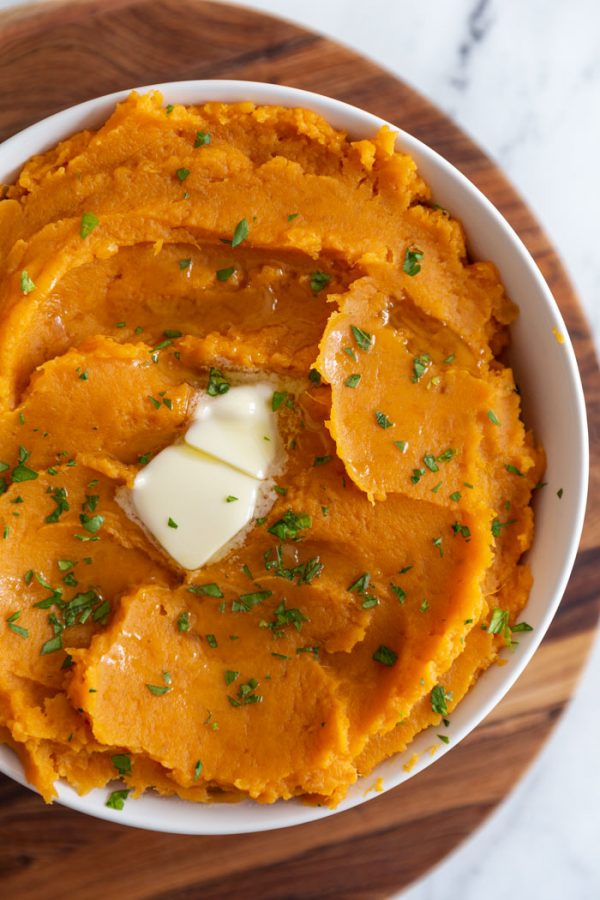 Have you made your Thanksgiving menus yet? Since we just moved cross country last week and don't have any family in the area, we're going to be keeping things VERY simple. The current plan is a simple menu with little stress and as much relaxing as possible. I'm very much looking forward to it.
Definitely on our menu: several quick and easy Instant Pot side dishes! Some of our favorites include:
Instant Pot Mashed Potatoes
Instant Pot Baked Potatoes
Instant Pot Sweet Potatoes
Instant Pot Brussels Sprouts
And next up: these Instant Pot Mashed Sweet Potatoes. While I'm a HUGE fan of Sweet Potato Casserole, I also love the idea of being able to whip together a simple version in the pressure cooker to leave time for other dishes.
How to make Instant Pot Mashed Sweet Potatoes:
Start out by peeling your sweet potatoes and cutting them into large 1 inch chunks. Place them in your pressure cooker on top of the trivet that came with it. Pour in the water and seal the pot. Cook the potatoes for 15 minutes and when done, drain out the water.
Mash the potatoes and then add in the remaining ingredients. Mix until fully combined. AND that's it! Super simple and so so satisfying.
If you end up making this recipe, don't forget to tag me in your photo on Instagram!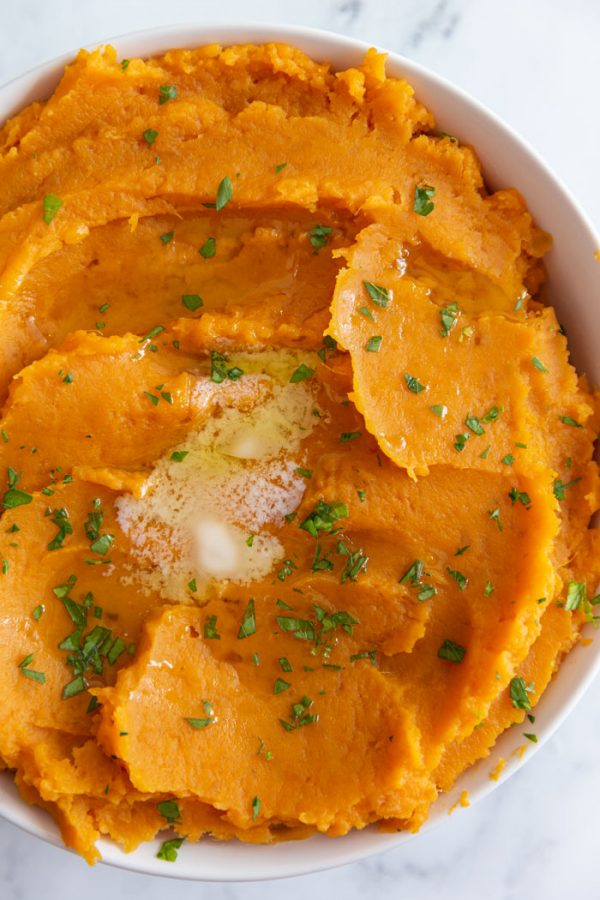 Print
Instant Pot Mashed Sweet Potatoes
---
Description
Easy and delicious Instant Pot Mashed Sweet Potatoes
---
Scale
Ingredients
3 pounds of sweet potatoes, peeled and cut into roughly 1 inch large cubes
2 cups of water
1/3 cup milk of choice (I used a barista blend oat milk)
⅓ cup of maple syrup
4 tablespoons butter melted
1/2 teaspoon salt
Optional sprinkle of cinnamon to taste
---
Instructions
Place the trivet into your instant pot (the one that came with it) and pour in the water. Place the potatoes on top of the trivet. It's okay to stack them if needed. Put the top on and seal the instant pot.
Cook on manual HIGH pressure for 15 minutes. When the instant pot is done cooking, let the pressure naturally release which will take about 8-10 minutes. You'll know it's done when the metal pin has dropped.
Carefully take out the trivet and drain out the water. Mash the potatoes until little to no chunks remain.
Stir in the butter (the residual heat from the potatoes will melt the butter), milk, maple syrup, salt, and cinnamon. Mix until combined and creamy and enjoy immediately!
---