Internet, meet Jemma Jacqueline
This post may contain affiliate links. Please read my disclosure policy.
Thanks to Britnell Photography and LRA Photography for many of the photos in this post. I will truly cherish them forever!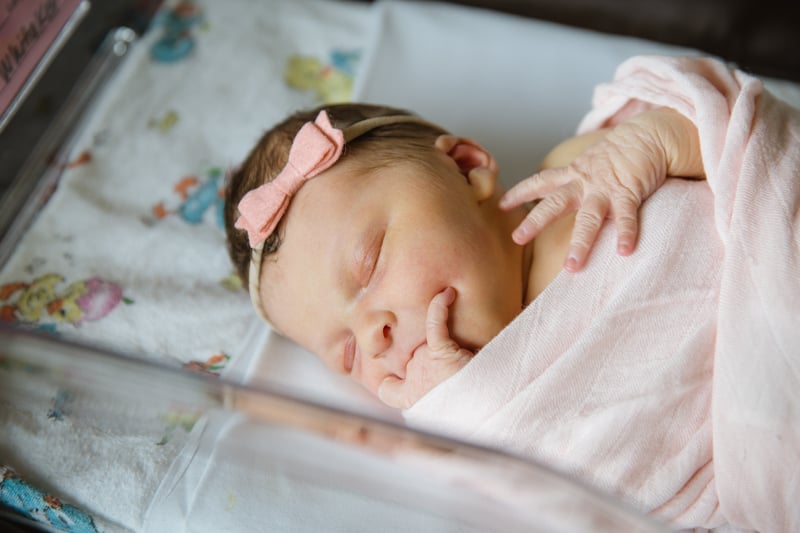 Now that it's been almost 2 weeks, I figure it's time that I introduce the internet to the newest member of the Britnell clan. Internet, meet Jemma Jacqueline!
I'm going to warn you now that this post is basically just a GIANT photo dump. I'm not sorry about that at all. ????????????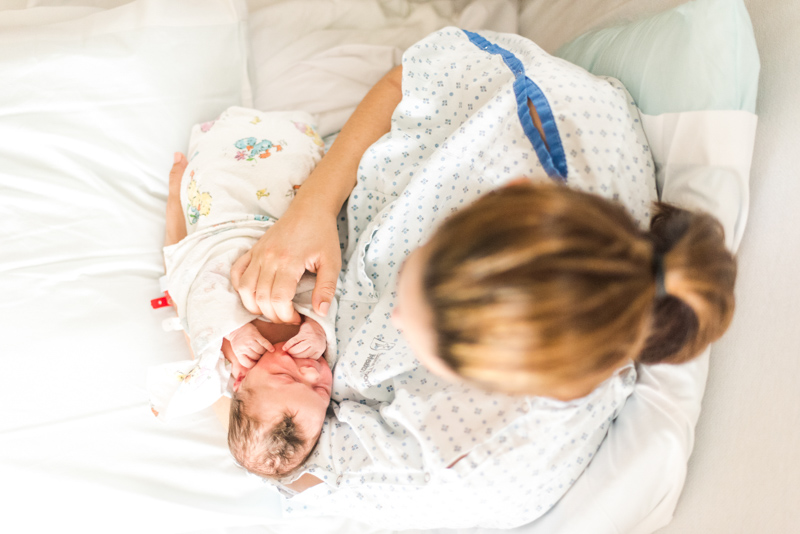 Jemma was born at 1:48AM on August 12th. Technically, she was a little over a day past her due date. But really, she was exactly on time according to my projections of when she would be born based on the last day of my last period. So, I go with my projected due date over what the doctor told me because it's fun to say that she came exactly when she was supposed to :)
I went through my whole pregnancy determined that I would have a natural birth. Long story short: back labor sucks, the epidural was AWESOME, and when it was time to push, the baby was out in less than 10 minutes. Overall, I had a very positive birth experience and I'm so grateful to Mr. Britnell and to my doula for making it such a good experience.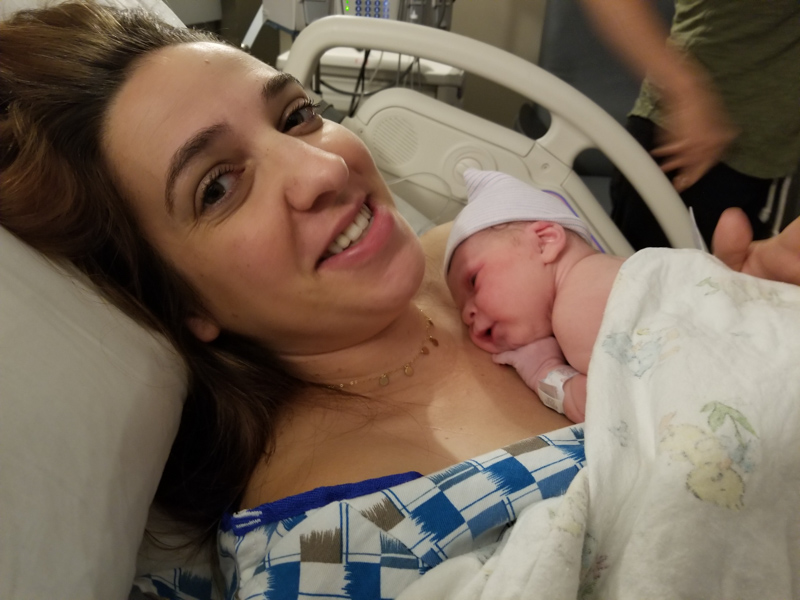 She's got my thick dark hair, Mr. Britnell's blue eyes, and she's just perfect in every way.
It's 100% true what they say: you can stare at your baby all day long and never get sick of looking at her. It's such a basic, fundamental part of life but I still can't believe that I grew something so intricate and so perfect. *Insert here all of the beautiful and cliche things that parents say*. It's all true and I'm experiencing all of it right now.
A few of my favorite things:
the little noises and grunts that she makes all of the time, especially while she sleeps
the way she desperately searches for her hands with her mouth
how adorable it is when she finds her hands and sucks on them like her life depends on it
when she stares at me like I'm the only person in the whole world
everything about breastfeeding, even in the middle of the night when I'm exhausted
when Jemma holds my finger with her tiny hand while eating
how much Mr. Britnell loves holding her…..and really just everything about watching the 2 of them together
every single time she smiles, even if it is just an involuntary muscle movement
how endearingly hilarious it is every time she farts/ poops very loudly (yes, I have the humor of an 8 year old child)
every time I remember that I made this tiny little human and how perfect she is
talking endless with Mr. Britnell about all the places we want to take her and all of the things we can't wait to do with her and teach her
so basically, I love everything about her
Mr. Britnell has become a master swaddler and always manages to do it better than I can. I'm okay with it :)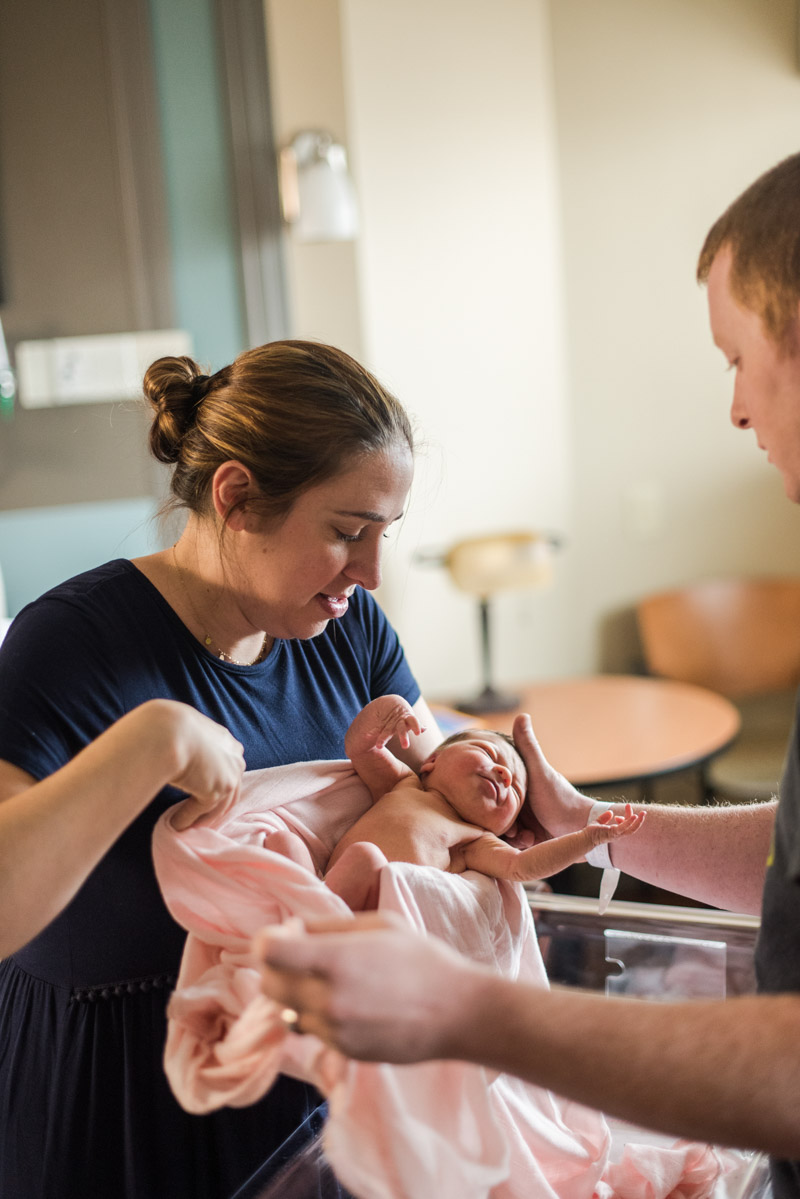 After bugging my doctor and the hospital staff about it every chance I got, we managed to convince them to let us go home the day after the baby was born. I'm not 100% sure why but I couldn't WAIT to get out of the hospital. It was a combination of 1) why would I want to be in the hospital any longer than necessary and 2) I COULDN'T wait to take her home, introduce her to the dogs, and settle into our new norm as a family of 3 (plus puppies, and a kitten, and chicks).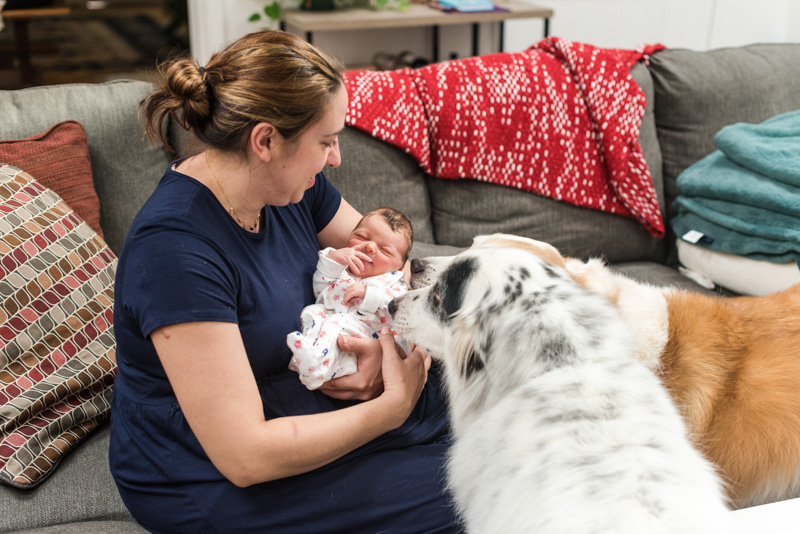 The dogs were VERY interested in her the first few days. They came running pretty much every time she made even the smallest noise. But now, they're kind of indifferent towards her. She isn't giving them treats and she can't pet them yet so basically she's good for nothing in the eyes of a giant fluffy dog. I have NO doubt that there will be mutual love there soon enough though :D
I've been warned not to mention this to any parents with children under about the age of 10 but we've been blessed with a child that's not only a great eater but is also a great sleeper. We're doing our best not to take that for granted and HOPING with all our might that she stays that way. I'm half waiting for her to turn into a crying monster at any moment ????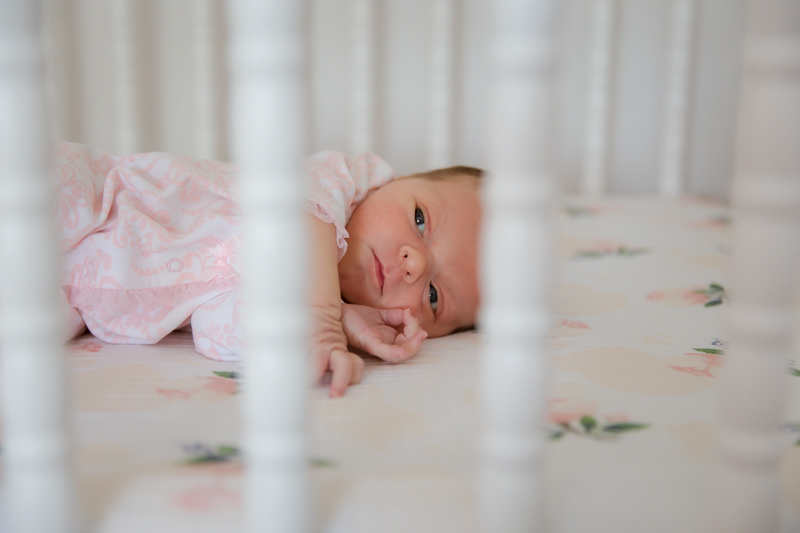 So, our days are currently filled with bliss: eating food that we didn't have to cook (THANK YOU family and friends for that!), staring at our new little baby, and….well that's about it. Oh, and diapers. HOW does something so little produce SO MUCH poop and pee!? I may never understand that one.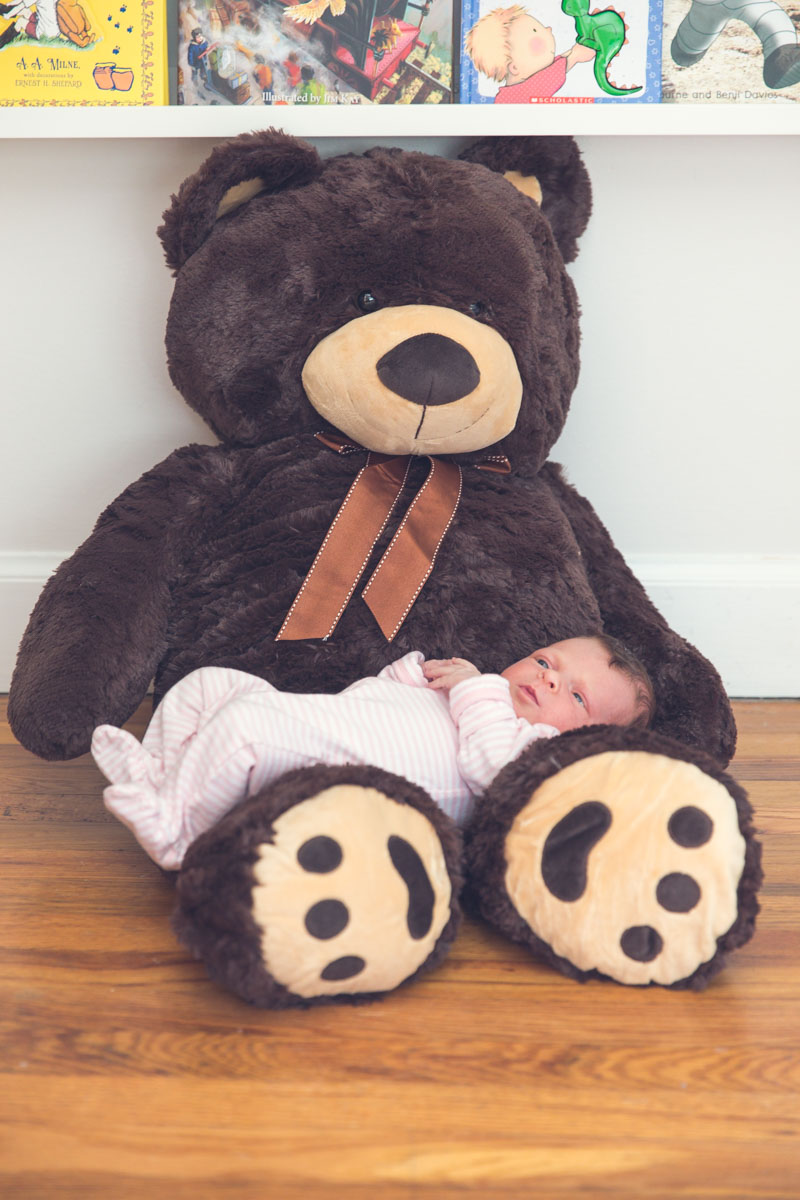 A few days before going into labor I impulse bought a new lens (THIS one in case you're curious) and I've basically just been taking non-stop photos of Jemma. Seriously SO many photos. I have no regrets about this at all. She needs to get used to a camera in her face :D
Now, have a photo dump of random nursery and other photos I have obsessively been taking over the past 13 days:
I hope you're cool with baby photo cuteness because it's going to be happening around here a LOT more now. Consider yourself warned ????
Have a lovely weekend, Friends!
This post may contain affiliate links. Please read my disclosure policy.