Kale & Sweet Potato Salad with Lemon Vinaigrette
This post may contain affiliate links. Please read my disclosure policy.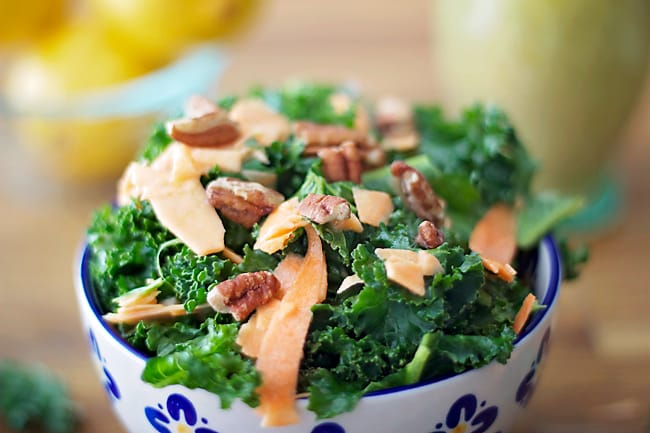 We eat a lot of salad in my house. I don't want you to mistake this with me being a complete health freak and a clean eater. My husband and I have been known to pair a good salad with lots of unhealthy dishes….like pizza and even once McDonalds (hey, don't judge, I'm just being honest). I guess it makes us feel a little better about the fact that the other dish we're eating has no nutritional value. We like to balance things out :)
Anyways, I have been on a huge Caesar dressing kick lately. And by lately I mean for the past 12+ months. Recently I've decided that I'm going to try and switch things up a bit and be a bit less….boring with my salad dressing decisions. I looked at about 5 different recipes and combined all of my favorite aspects from them to create this wonderful concoction. Y'all, I'm not kidding, this is the best vinaigrette EVER and you're missing out if you don't make it ASAP. I bet you have pretty much all of the ingredients you need already in your casa.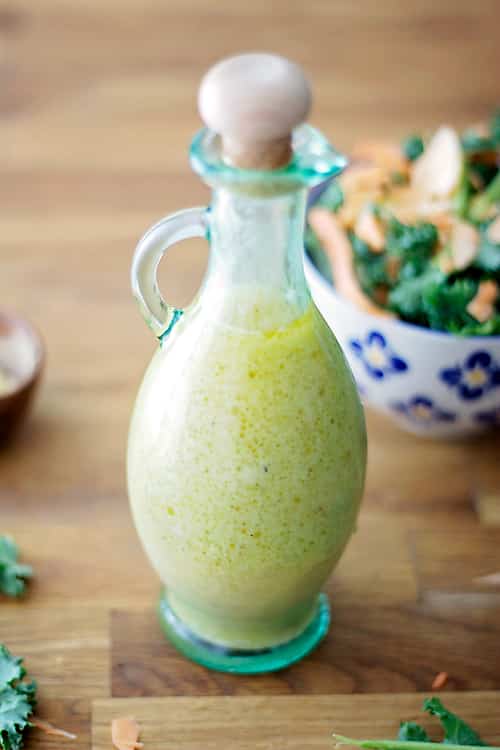 I also recently had this crazy idea that raw, shredded sweet potato would be good on a salad and I was wrong…..because it's actually AMAZING! If you like sweet potatoes, that is. Then I thought "hmm, sweet potato + lemon vinaigrette, that sounds weird". It is, but it's delicious. Just go with it. Trust me on this.
And remember that
kale that started regrowing
in my garden? Well, I painstakingly ripped it all out to make room for all of the summer plants I have ready to plant soon. Circle of life, I guess. Either way, I had just enough kale from those plants for one big ole salad.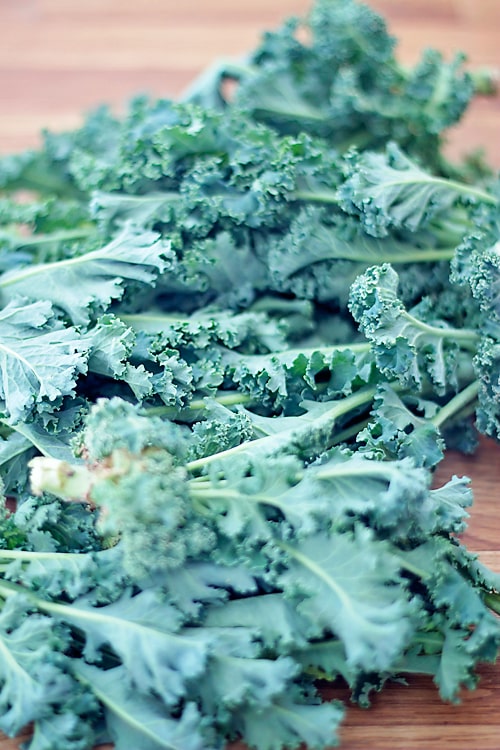 And before I yap on anymore (I'm feeling talkative today apparently!) here's the recipe:
Ingredients for Vinaigrette:
Zest of 1 lemon
Juice of 2 lemons
1/4 cup olive oil
1 1/2 tablespoons of Dijon mustard
2 cloves garlic, finely chopped
1/4 teaspoon sea salt
Pinch of pepper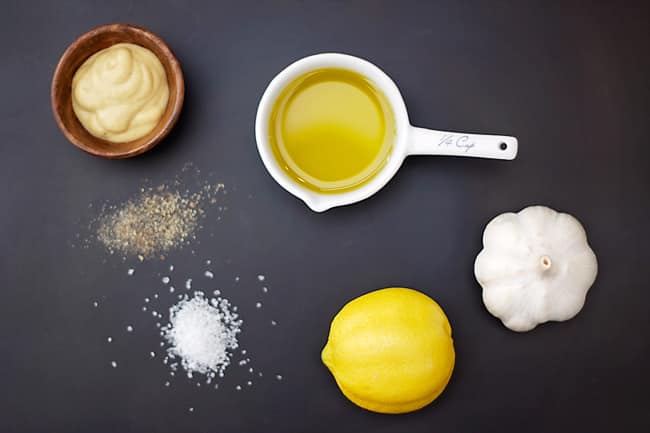 Directions for Vinaigrette:
1) Combine ALL of the ingredients
2) Put in a cute glass container for storage
3) Enjoy (but refrain from drinking it although it is that good)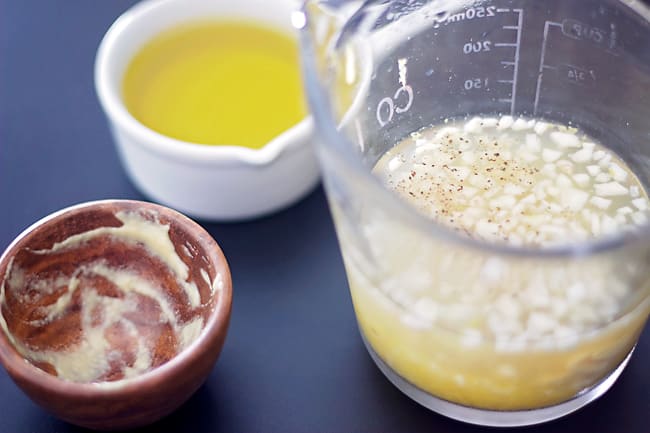 Ingredients for salad:
A bunch of kale, chopped
1/4 sweet potato, shredded and then diced
1/4 cup carrot, shredded
A few walnuts, if you so desire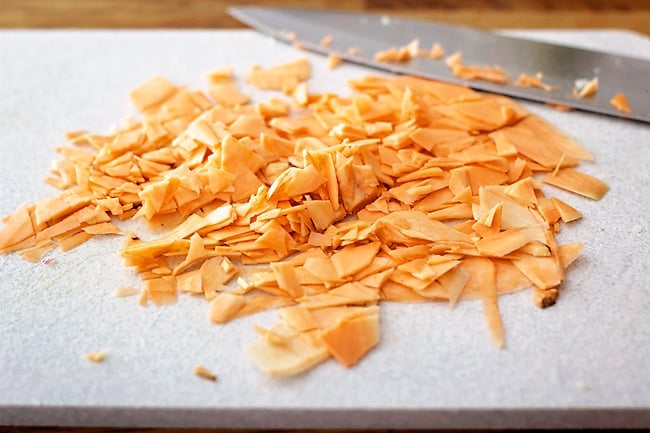 Directions for Salad:
1) Combine all the ingredients
2) Pour delicious vinaigrette over top
3) Toss
4) ENJOY!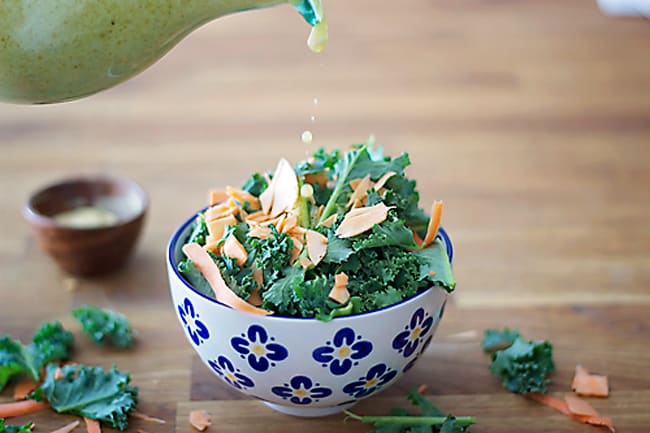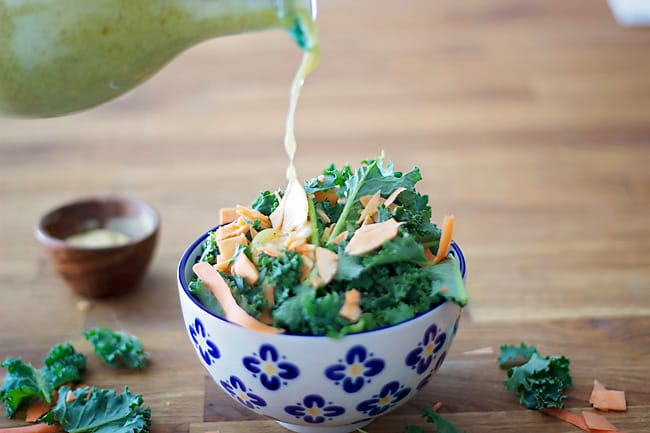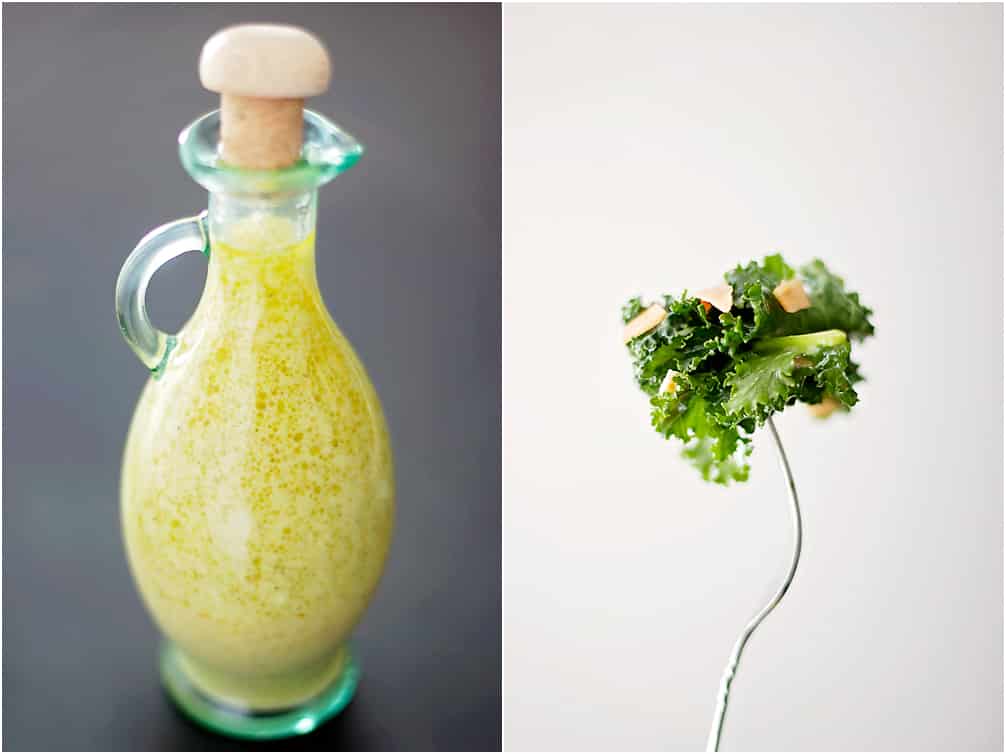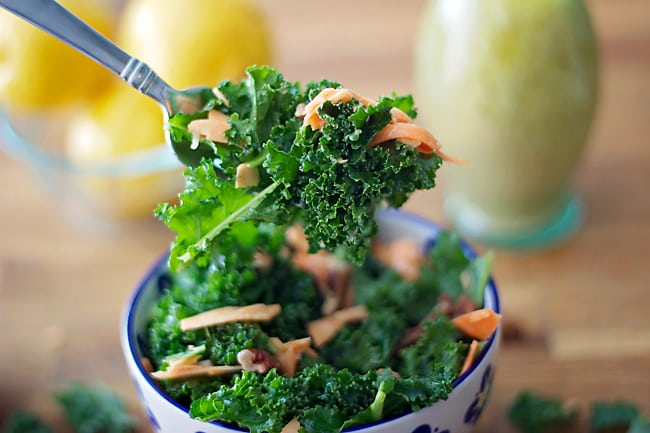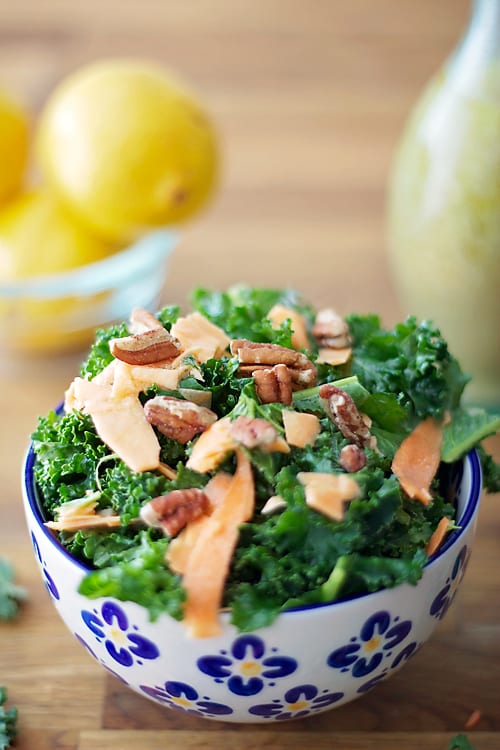 This post may contain affiliate links. Please read my disclosure policy.