Matcha Cookies
This post may contain affiliate links. Please read my disclosure policy.
I've been very uninspired in life lately and therefore very uninspired here on my blog. I hate admitting that so much because I suffer from a constant desire to appear to have my shit together. Do we all suffer from that? And just for the record, I don't (have my shit together).
I have so many recipe post pictures for you sitting on my computer but I haven't had the words to go along with them. Just, no words. gah.
For the sake of not being a total debby downer, here are a few things that I have been very much enjoying lately: 1) My garden. It doubles in size every few weeks and going outside to water everything in the morning is probably my favorite 20 minutes of the day. I have more lettuce than we can possibly eat. There are big baskets of petunias hanging around my back porch and I love it so much. 2) Also in my backyard: the chickens. They're still pretty cool and have been spending a lot more time out of their coop. They have an intense fascination with the inside of the house so they get up as high and as close to the backyard windows as they can and stretch their necks up trying to see what's inside. It's pretty cute. Downside: they sometimes poop on the patio furniture. 3) I leave tomorrow for Boston and I'm looking forward to getting away for a few days. Where do I need to eat??
So, matcha. Yea, I jumped on that bandwagon. And then I made some cookies on that bandwagon.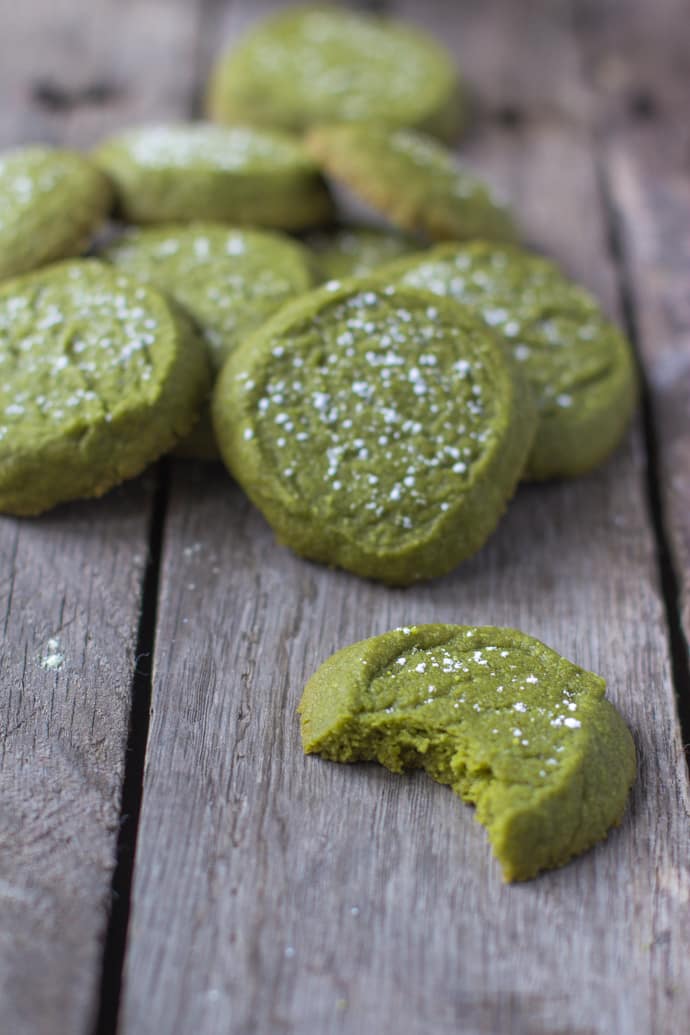 I tried to make matcha cookies in the shapes of dinosaurs, but alas. The result:
The Matcha Cookies are very easy.
Most of the dry ingredients are sifted
and stirred all together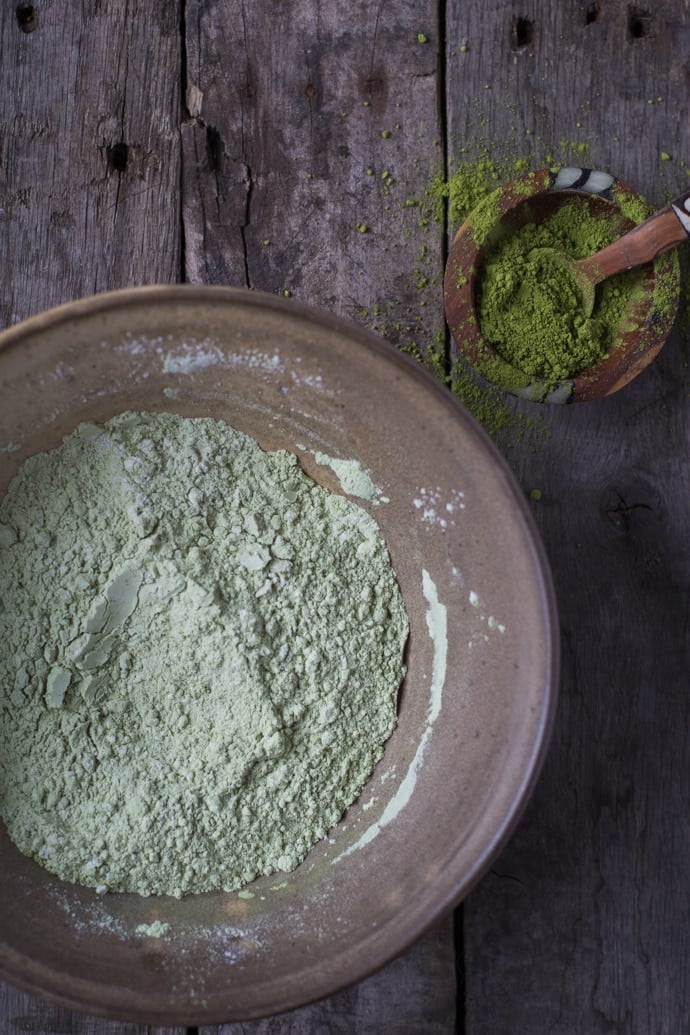 Then the butter and sugar are creamed together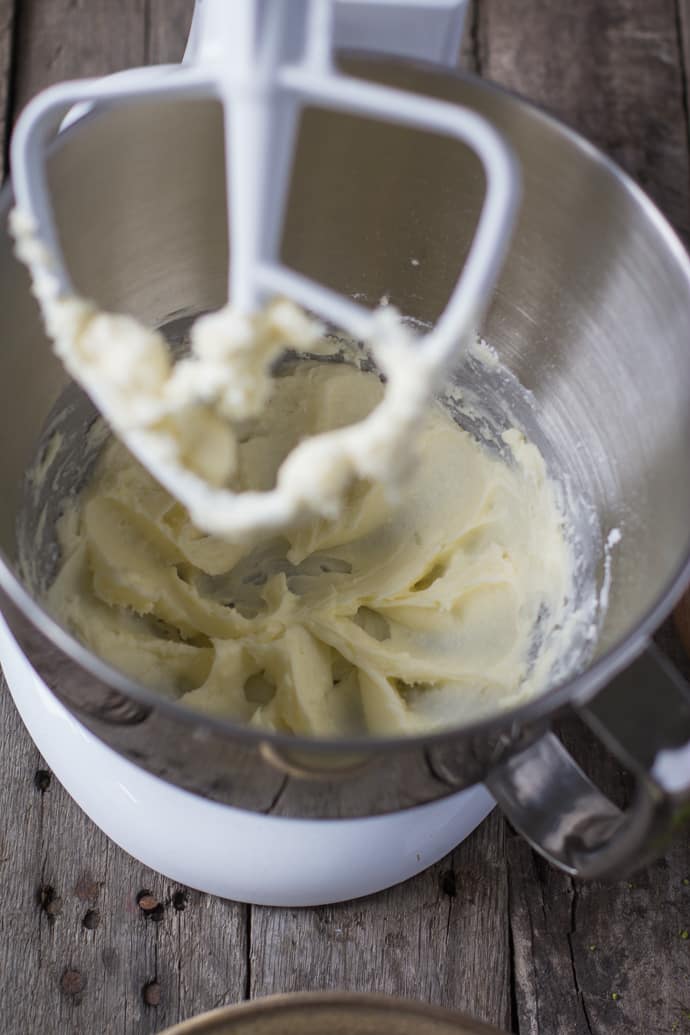 And the matcha/ flour mixture is slowly incorporated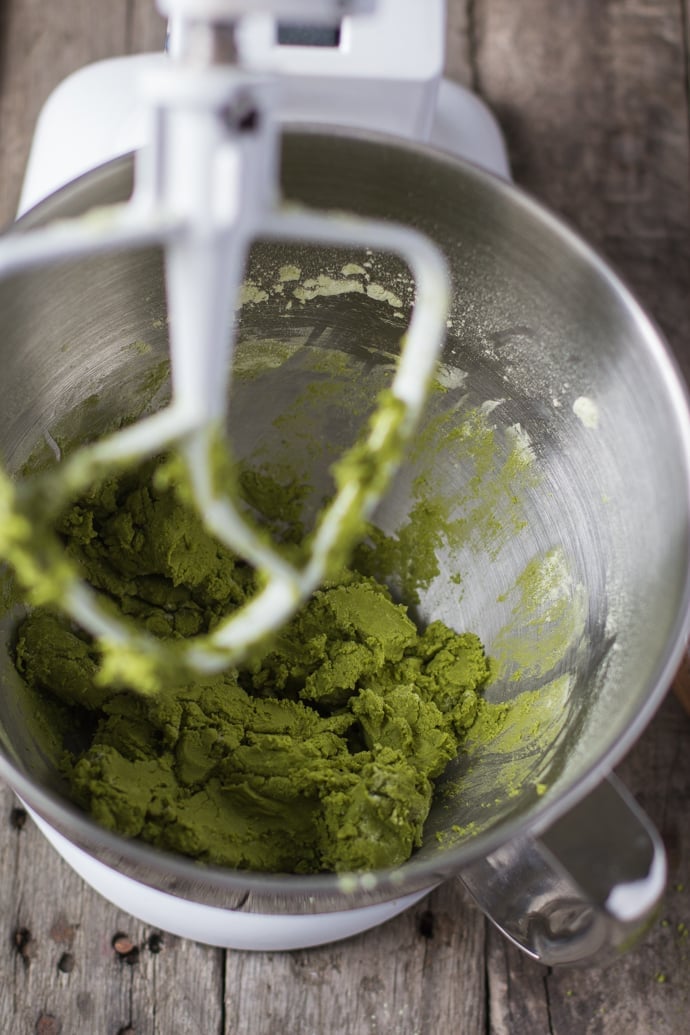 Now, if you're attempting to make cute brontosaurus cookies with the cookie cutter that your loving husband picked out for you, do that now.
Otherwise, this dough is best used in log form.
Form a log with the dough and wrap it in plastic wrap for a quick chill in the fridge.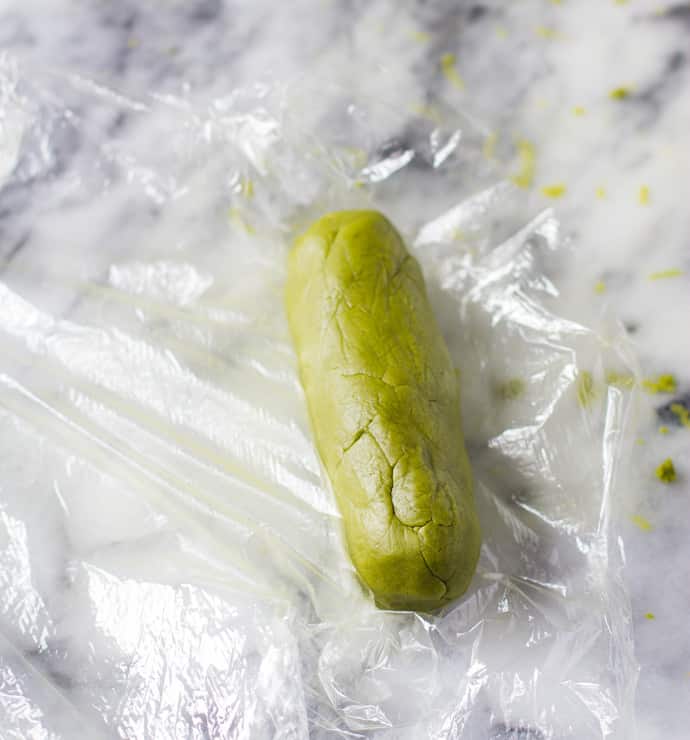 Once it's chilled, just slice it up and place the cookies on a baking sheet.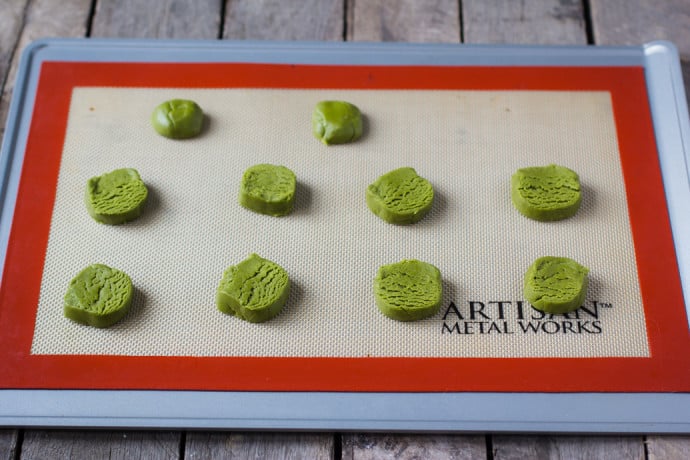 A little tlc in the oven later, and voila. Matcha Cookies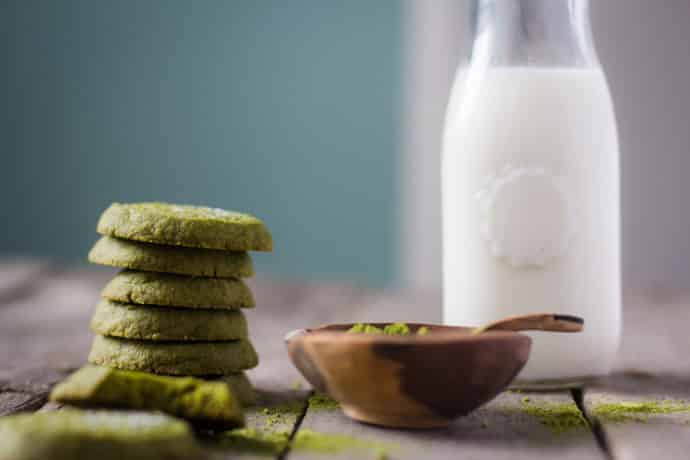 Adapted (barely) from RasaMalaysia
Print
Matcha Cookies
---
Total Time:

25 minutes

Yield:

2

0

1

x
1 cup

of all purpose flour

1/8 teaspoon

of salt

1 1/2 tablespoons

of matcha powder

1

stick of unsalted butter

1/2 cup

of powdered sugar
---
Instructions
Sift together the flour, salt, and matcha powder. Put aside.
In a stand mixer on medium speed (or with an electric mixer) cream together the powdered sugar and the butter.
Very slowly, with the mixer on low, incorporate the matcha/ flour mixture into the butter mixture.
Once fully incorporated, remove the dough and form it into a log ~10-12 inches long. Wrap in plastic wrap and place in the fridge for 30 minutes.
Meanwhile, pre-heat the oven to 325 degrees F and prepare a baking sheet.
Cut the dough log into ~20 cookies and line them up on the baking sheet, evenly spread out.
Bake for ~15 minutes or until the cookies just start to brown.
ENJOY!!
Prep Time:

10 minutes

Cook Time:

15 minutes
This post may contain affiliate links. Please read my disclosure policy.