Pumpkin Spice Candied Almonds and Pecans
This post may contain affiliate links. Please read my disclosure policy.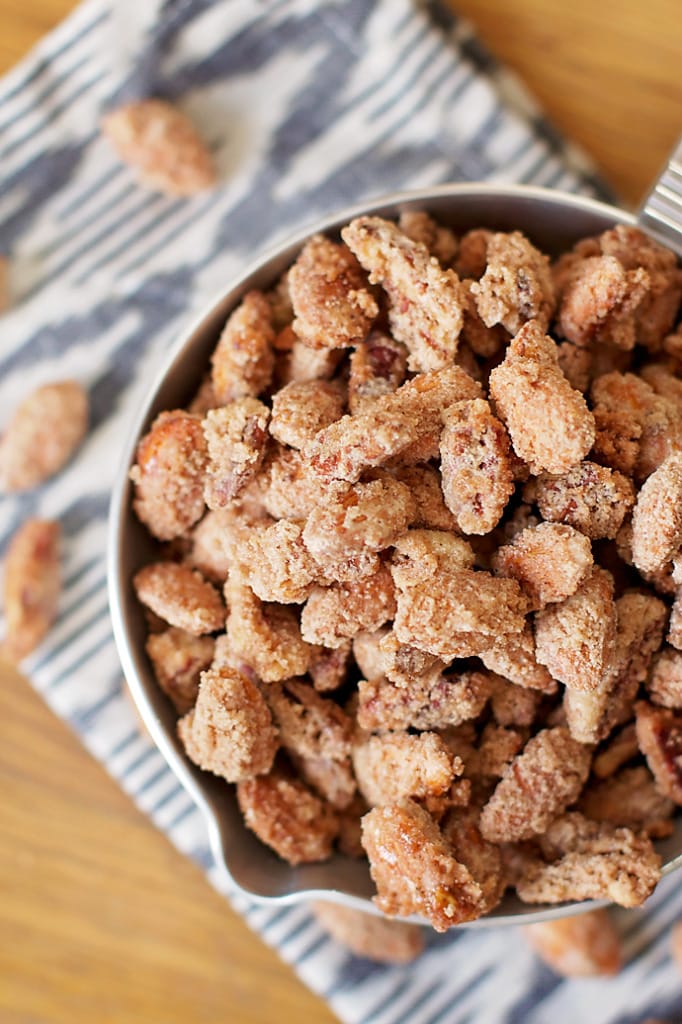 See those almonds and pecans? Yea, I'm eating them right now as we speak and they're AMAZING. Like, really really yummy. How is this not a thing I've been making my whole life (oh right, all the sugar)?
Last week a friend, and fellow Nashville Food Blogger, posted THIS recipe for homemade pumpkin spice mix. I've since then used this spice in THREE different recipes and I'm basically obsessed.
Can we take a moment to discuss how DEEPLY these almonds and pecans remind me of being in the mall during the holidays? I think they sell sugared nuts in the mall year round but nonetheless, these remind me of Christmas shopping and free samples that always sucker me into buying a cone full of candied nuts. And so ends our daily digression.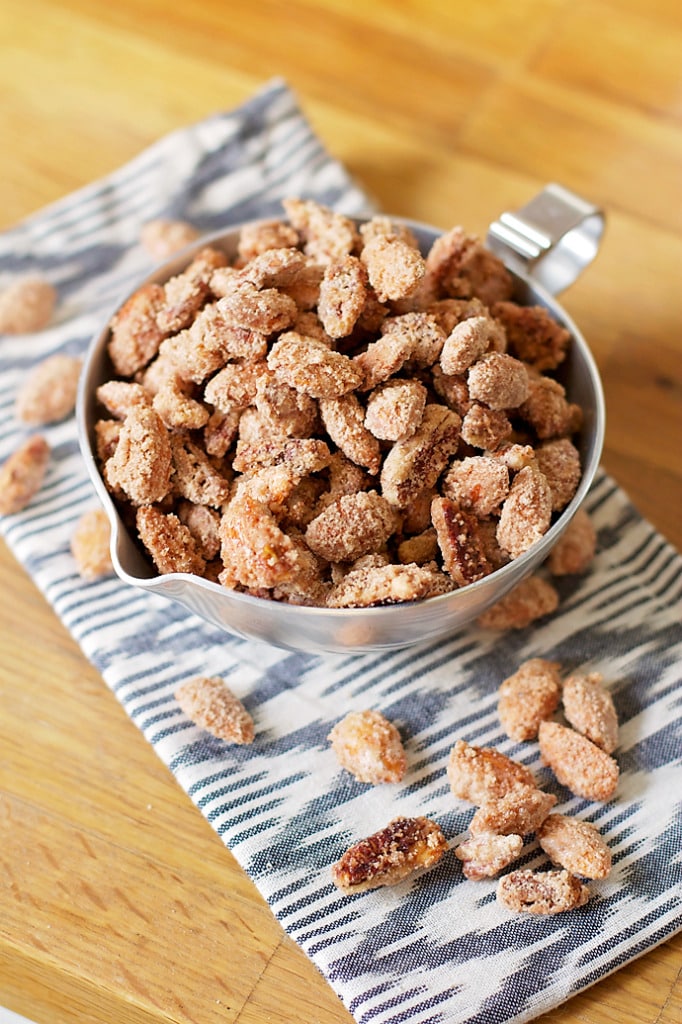 Also, here at B.Britnell we are BIG fans of recipes that read "throw it all in a pot. stir. enjoy". That's pretty much what this recipe is.
Except, first you need to make the Pumpkin Spice Mix if you haven't already. RECIPE HERE!
I had all pre-ground spices except for the clove. So, that got ground up.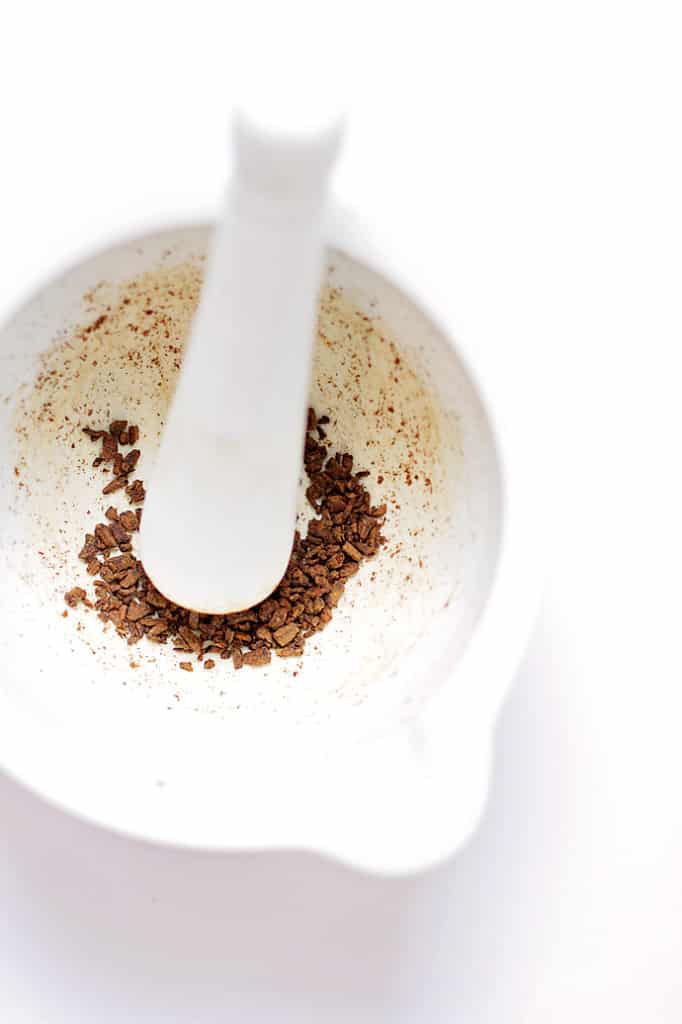 Combined with the other spices it's GOOD TO GO!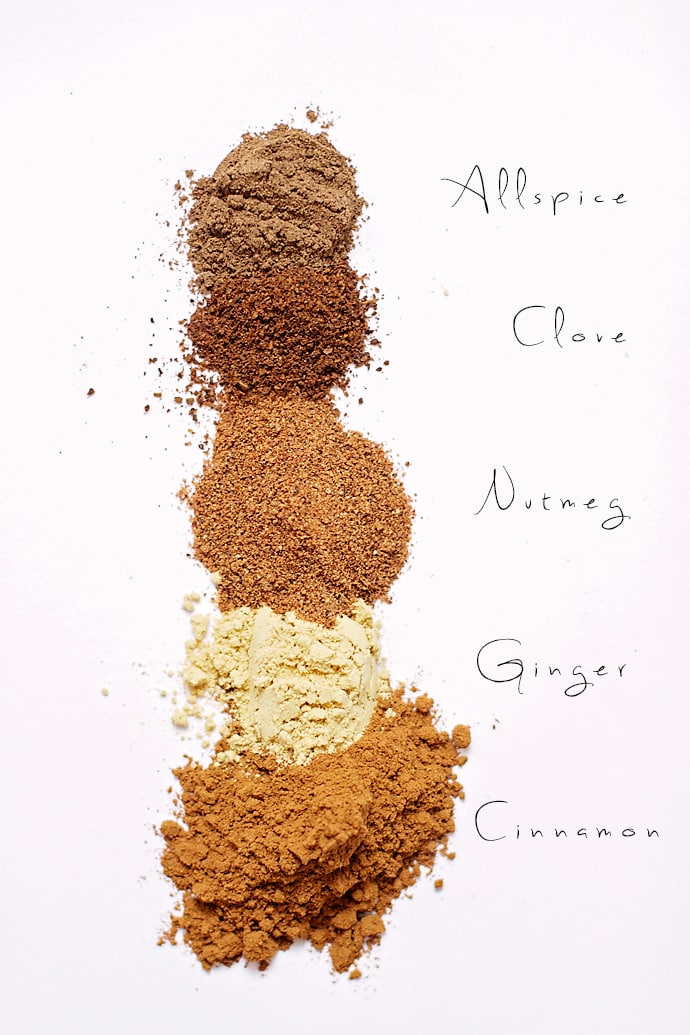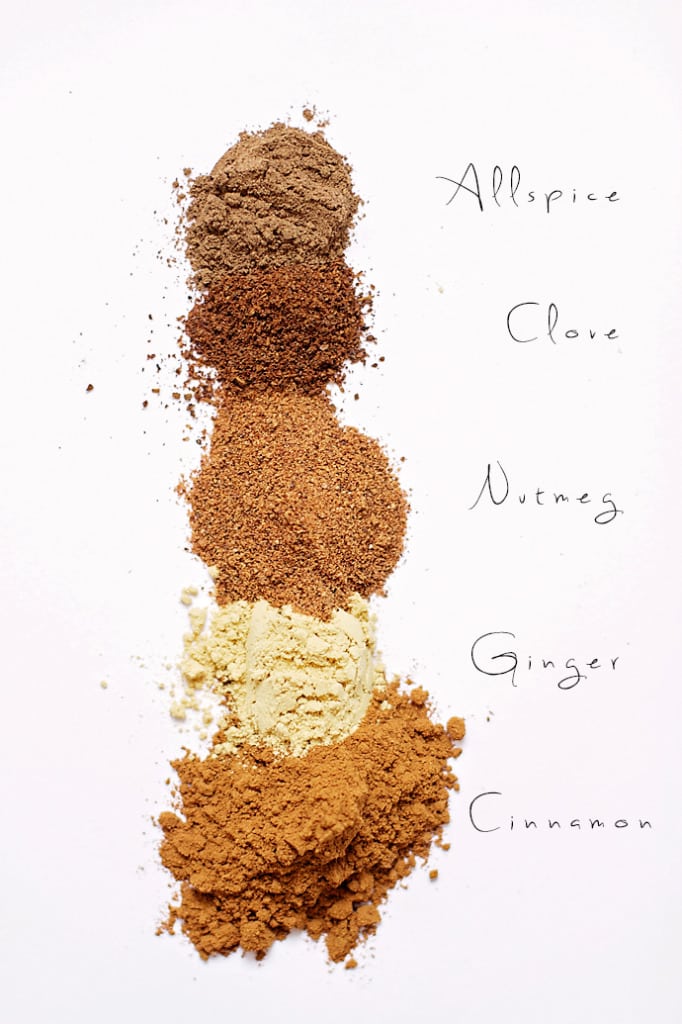 This pumpkin spice mix recipe makes much more than you will need for the nuts but I promise, that's a good thing. Now you'll have some for later to use in more recipes that I will be posting later :)
On to the sugared nuts. Like I mentioned, this is a mere matter of throwing it all in a skillet and stirring.
First we want to create a very thick simple syrup by combining the sugar, water, and pumpkin spice mix in a large skillet.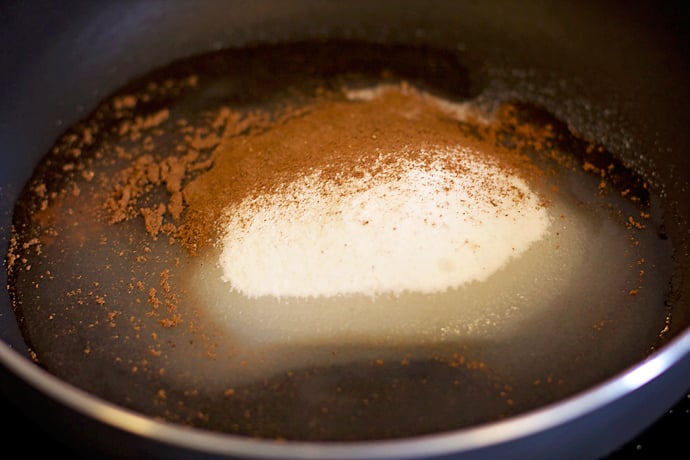 Let this cook until the sugar is completely dissolved.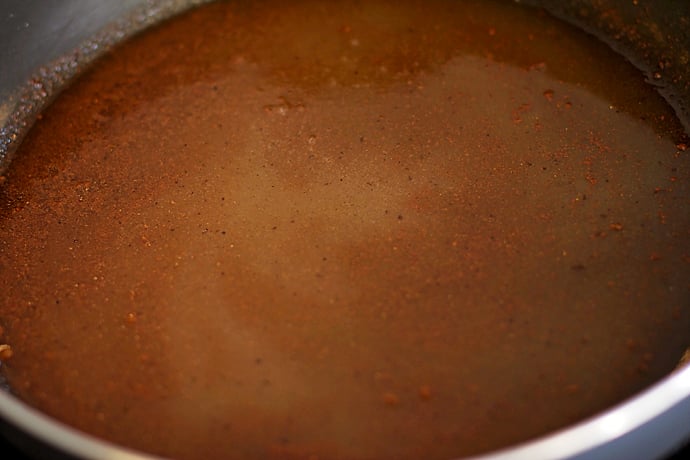 Now add in the nuts (any kind of nuts will do) and stir. And KEEP stirring.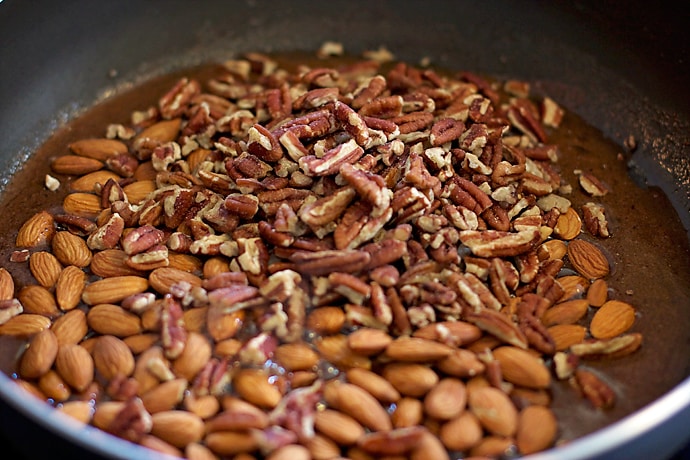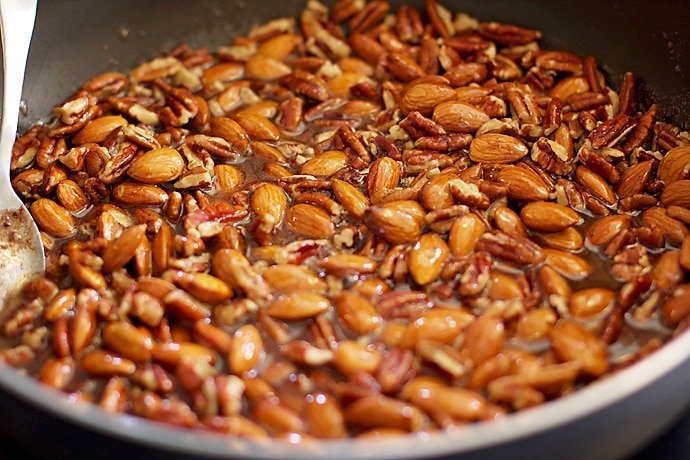 It'll take about 10 minutes but eventually all of the sugar will crystallize. KEEP STIRRING.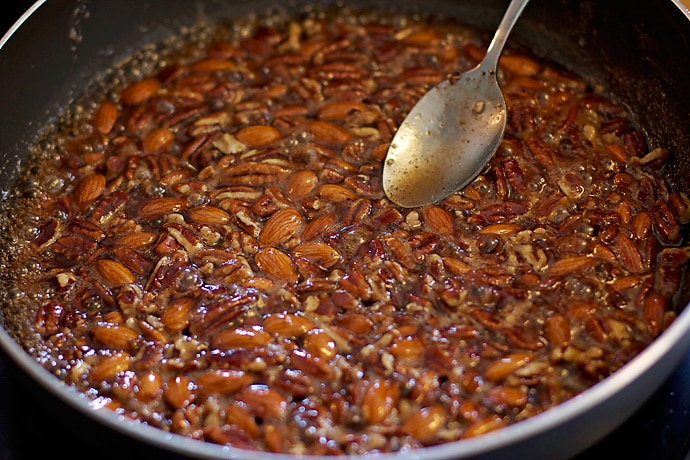 You'll know it's done once there is no more liquid left.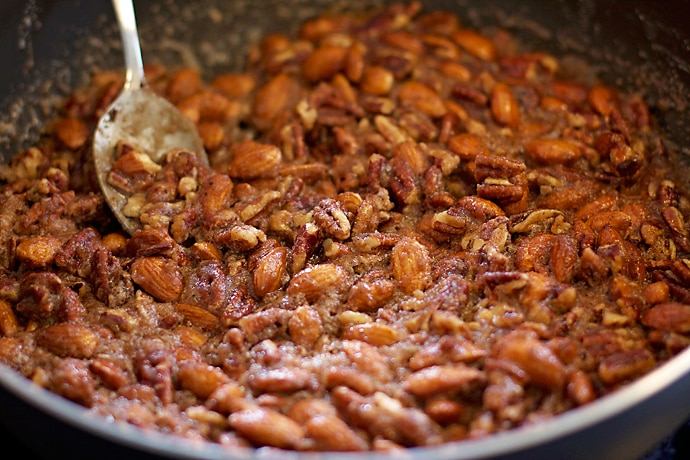 Are you still stirring??
Once the sugar is back to looking like sugar and there is no moisture left, they'll look something like this: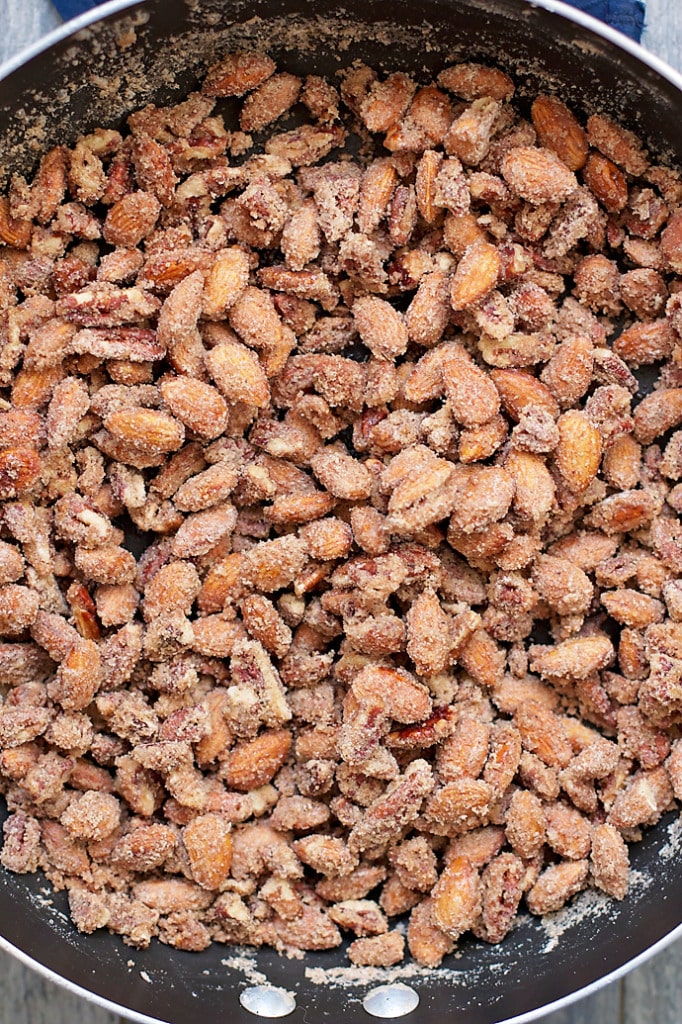 Now just let them cool for a moment and ENJOY!!
I think these would make a great gift for co-workers or other random people that you don't really know what to buy. Everyone appreciates food.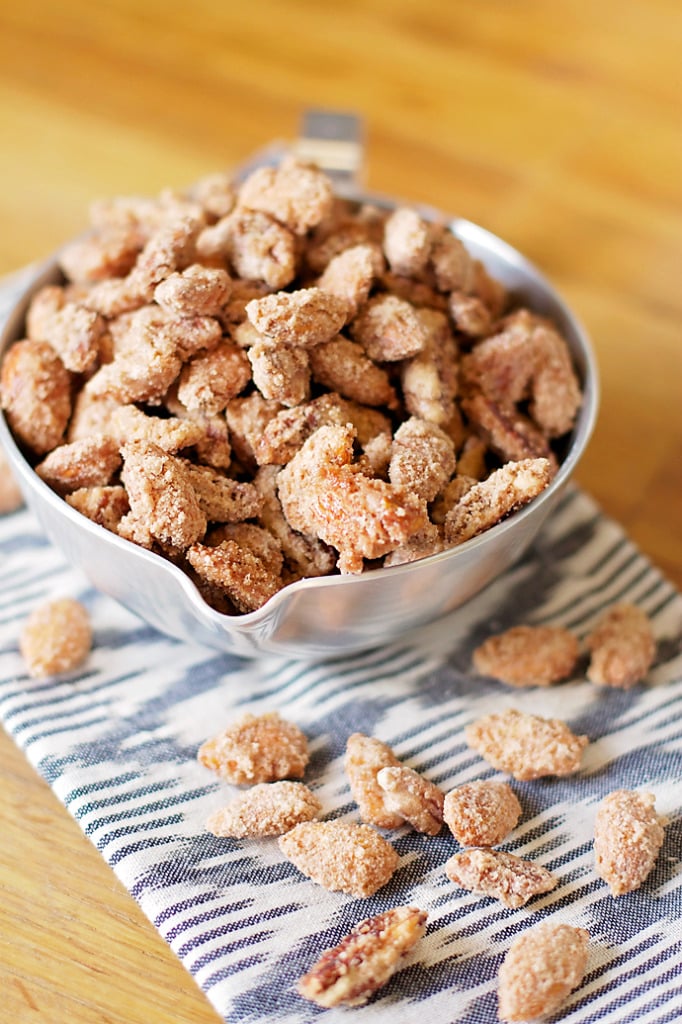 Print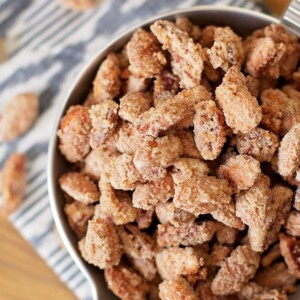 Pumpkin Spice Sugar Almonds and Pecans
---
1 cup

of sugar

1/4 cup

of water

1/2 tablespoon

of pumpkin spice mix (link above for homemade mix)

3 cups

of raw nuts (I used half almonds and half pecans)
---
Instructions
In a large skillet over medium-high heat, combine the sugar, water, and pumpkin spice mix. Cook until the sugar has completely dissolved.
Stir in the nuts and make sure that they are completely coated with the sugar mixture.
STIR! Keep stirring constantly for 7-10 minutes or until the sugar has crystallized and there is no more moisture left.
Let cool and ENJOY!!
Notes
Adapted from http://www.somethingswanky.com/cinnamon-sugared-almonds/
Prep Time:

1 minute

Cook Time:

10 minutes
This post may contain affiliate links. Please read my disclosure policy.