Recent encounters with dry shampoo
This post may contain affiliate links. Please read my disclosure policy.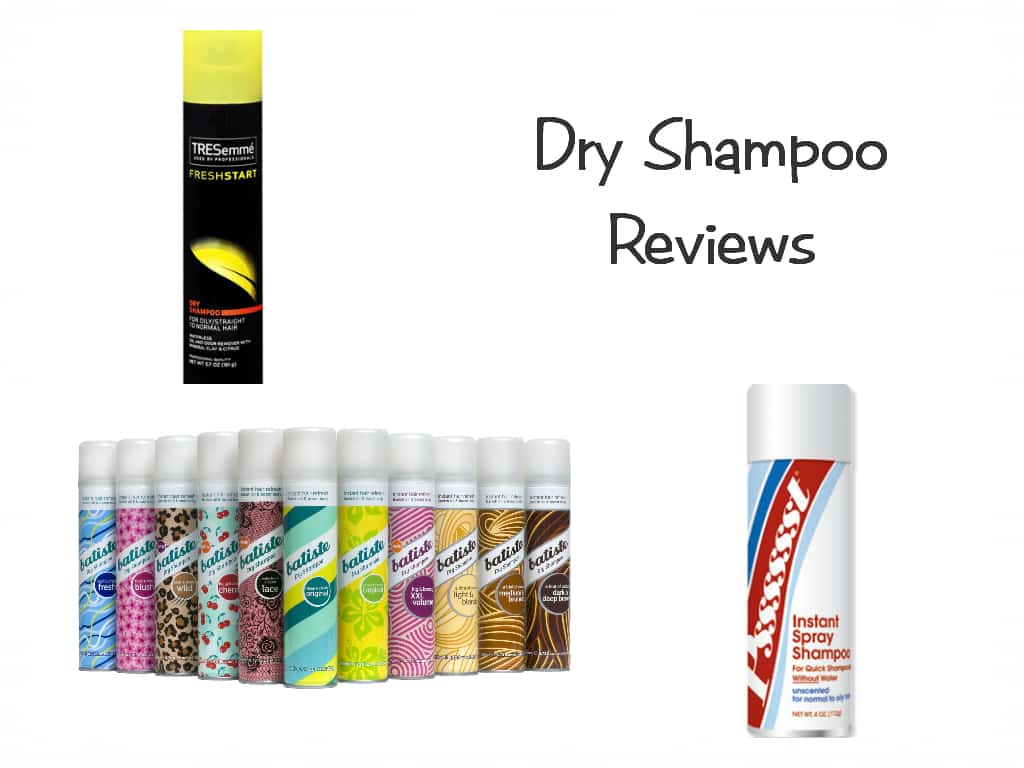 Over the past year I've tried more dry shampoos than I care to admit. Based on the amount of almost full bottles sitting under my sink, I dare say that I am a bit picky when it comes to hair products. Truth is, I hate hair products and avoid using them but I do realize that sometimes they work.
It's also important to note that I have ridiculously oil hair. I don't get people that say they prefer how their hair feels on the second day but I know we're all different. Up until the past year, I would have NEVER worn my hair down a day after washing it. If I wasn't going to wash it that day then I was going to have to wear it up.
Recently I've been trying to buy into the whole "don't wash your hair everyday" and have been attempting to go every 3 days. I've heard its bad to wash your hair everyday but truthfully I don't really care nor do I notice one little bit of difference. I've always been lucky with healthy hair.
Regardless, the main reason for all of this is laziness. I just don't have time to wash my hair every single morning and then spend the time to make it look nice. This is where my desperate search for the perfect dry shampoo comes in. The first few I used were horrible and I feel like they had no effect.
I discovered this one from Beyond the Zone at Sally's and have bought it a few times (meaning I liked it okay). Since it's for darker hair, I like that it didn't leave a white residue behind.
It worked well absorbing the oil in my hair and didn't leave any residue behind. I felt confident enough to wear my hair down the second day using this dry shampoo.
I heard A LOT about Batiste dry shampoo and decided to give that a try. Since the dark hair version of the Beyond the Zone worked so well, I figured I'd go with the Batiste for dark hair.
The dry shampoo itself worked great. However, the dark haired version left a horrible residue in my hair that turned my fingers dark after just barely touching my hair. I kind of hated that aspect of it and decided to try one of the regular Batistes. Despite my experiences, I still hear of a lot of people loving the dark hair version of Batiste. So, I guess it's worth a shot. Maybe you won't hate it as much as I did.
All of this happened about the same time that I was taking a trip to England where I found that Batiste was about a quarter of the price as in the States. So, I bought one, loved it, and bought a fewwww more.
Truth be told, I bought a couple more after taking the above picture. Guess that alone shows you how much I liked it (and how cheap it was).
One downside to Batiste (and most dry shampoos really) is that it leaves a bit of a white residue in your hair.
I'm not sure how well you can see it in that crummy iPhone photo but it's definitely there.
Unlike the brown residue left by the Batiste for dark hair, the white residue is very easy to get rid of and only requires about an extra 30 seconds. For this type of dry shampoo, I spray it on my roots and let it sit for a minute or two while I continue getting ready. After that I run my fingers through to help spread it in. This helps get rid of most of the white residue. If there's any left, I am easily able to rub it out with my fingers no problemo.
I've also heard people recommend that running a blow dryer to your roots for a minute will also help get rid of the residue. I've never tried this.
These 2 dry shampoos are among the many FULL bottles of hair products sitting under my sink. I wasn't impressed with either of these but I'm debating giving them both a try again since I have them. Maybe I'll wait the 6+ months that it'll take for ALL of my Batiste to run out.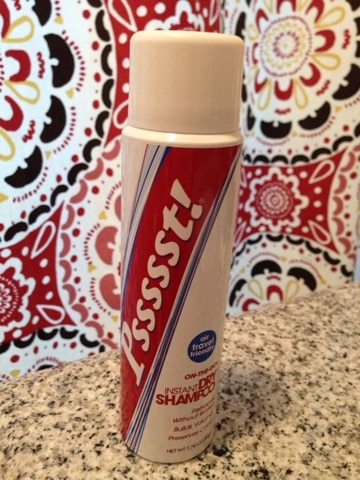 Do you have any dry shampoo tips or recommendations?? TELL ME, please :)
This post may contain affiliate links. Please read my disclosure policy.