Sangria Popsicles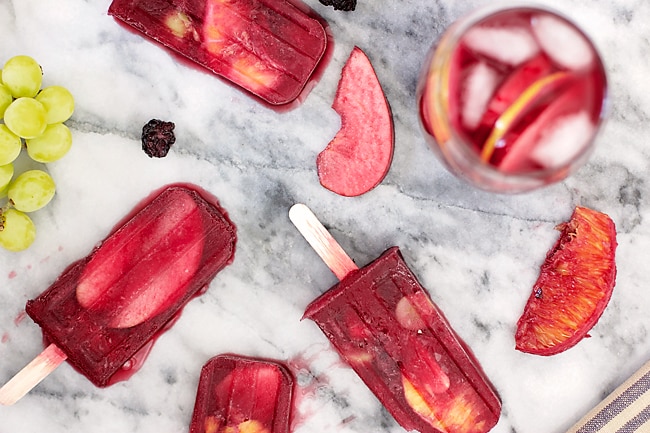 These popsicles are quite possibly one of the best things that I've ever made. I'm not even sure what more I can say about them so let's just dive right into this one (it's a Monday morning, okay).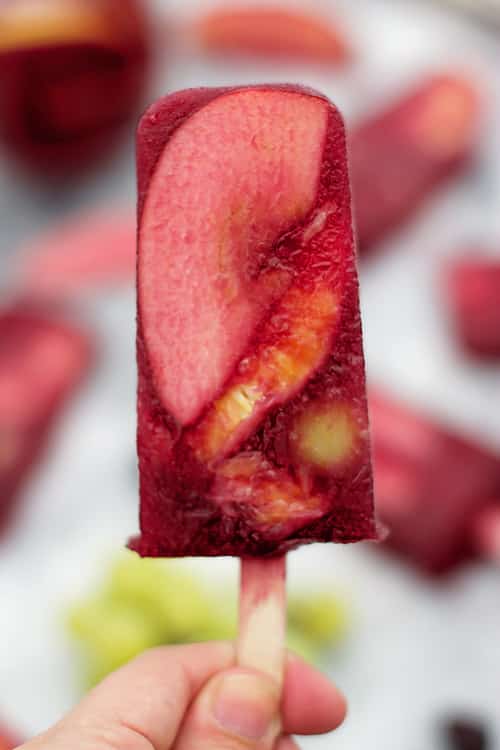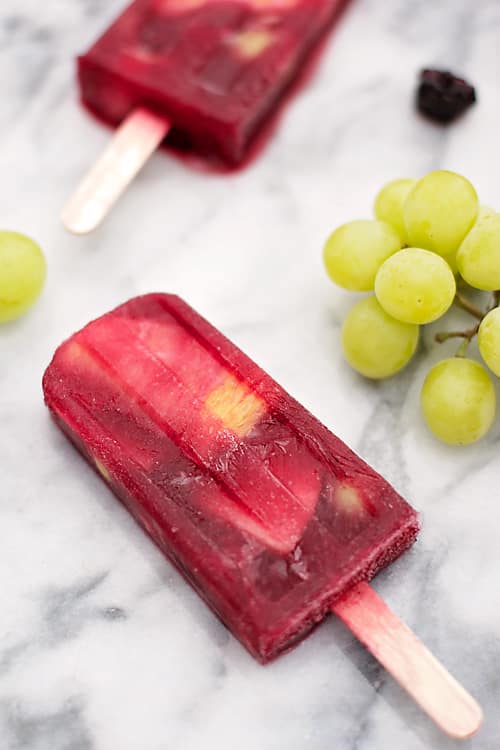 Making these popsicles is as simple as making sangria and then freezing it, but we'll do this together. kay?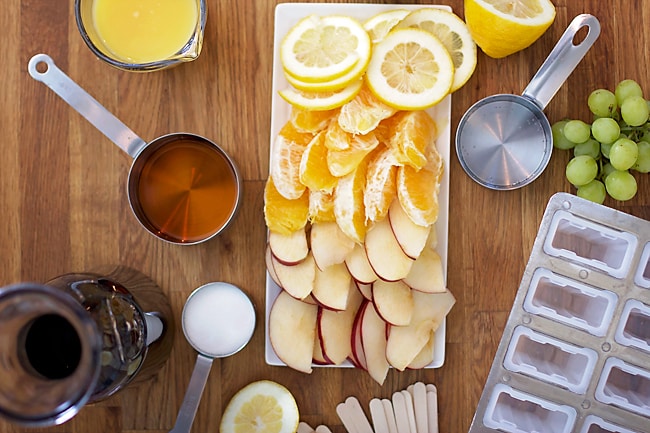 We'll start out by gathering our ingredients so that when the time comes, you can throw these bad boys together in no time. We need lots of fresh fruit, some cheap cheap red wine, brandy, a bit of sprite, some orange juice, and maybe a little sugar.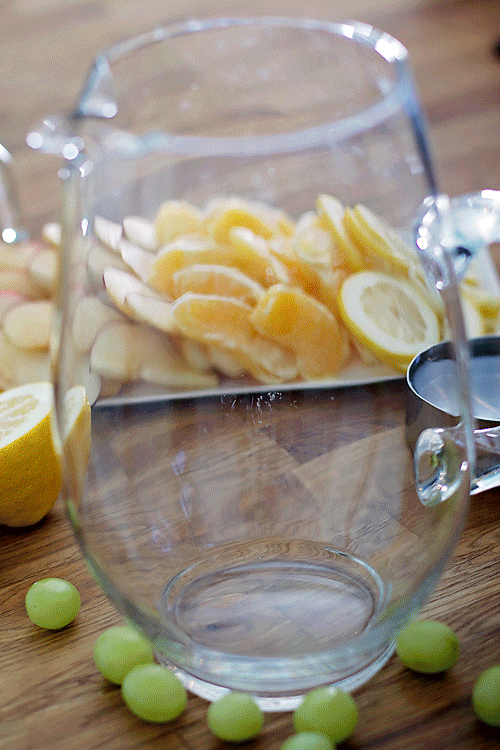 Let's just throw it all in a pitcher, stir, and put in the fridge for about an hour. We want to make sure that the fruit soaks up all of that juicy goodness!
After an hour in the fridge, remove the majority of the fruit from the pitcher. Fill up the cavities of a popsicle mold completely with the alcohol soaked fruit and then pour the sangria liquid into each mold to fill in the holes.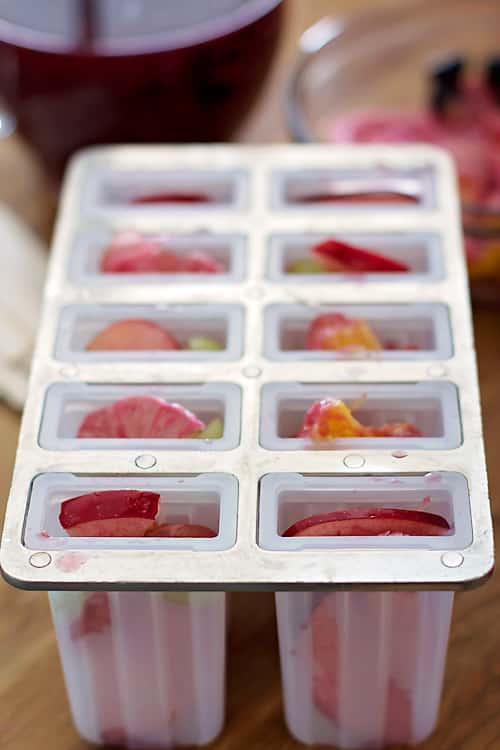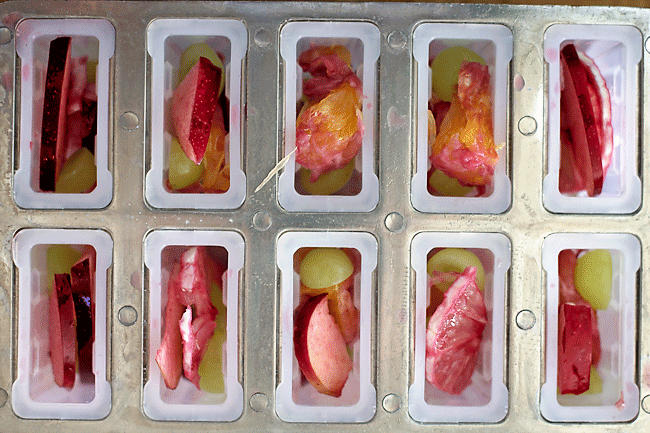 Once the top is on and popsicle sticks are inserted, they're ready for the freezer.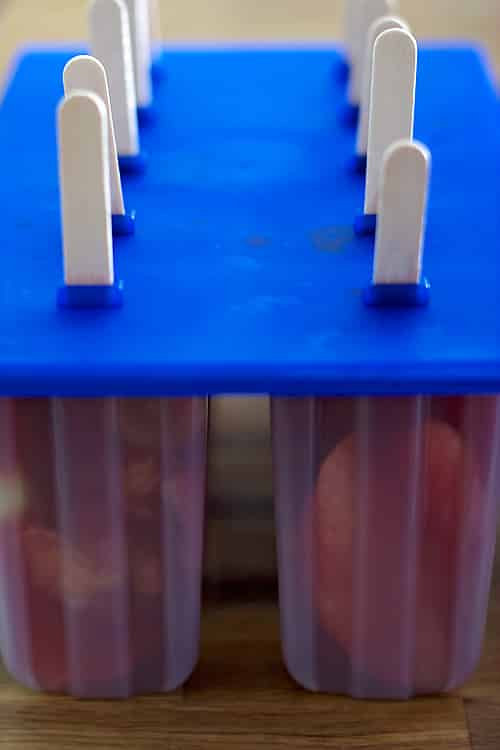 While you wait for these to freeze, pet a cute puppy. If you don't have one of those, you can always drink the bit of sangria that was left over and catch yourself up on Game of Thrones.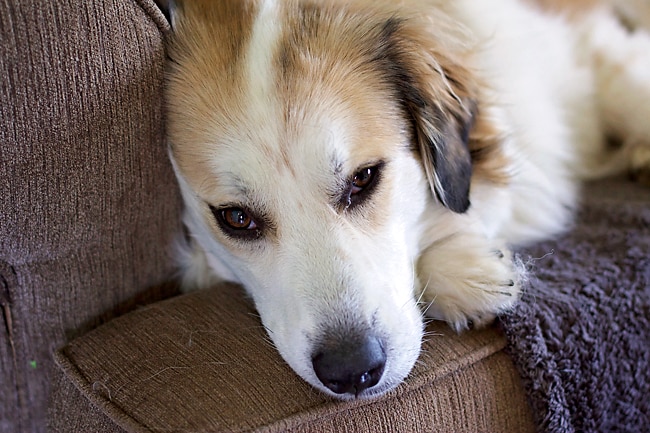 After a few hours, your popsicles should be ready. Unfortunately, not all of mine made it. A couple of mine ended up breaking off because of the fruit but the majority of them were perfect and beautiful and delicious!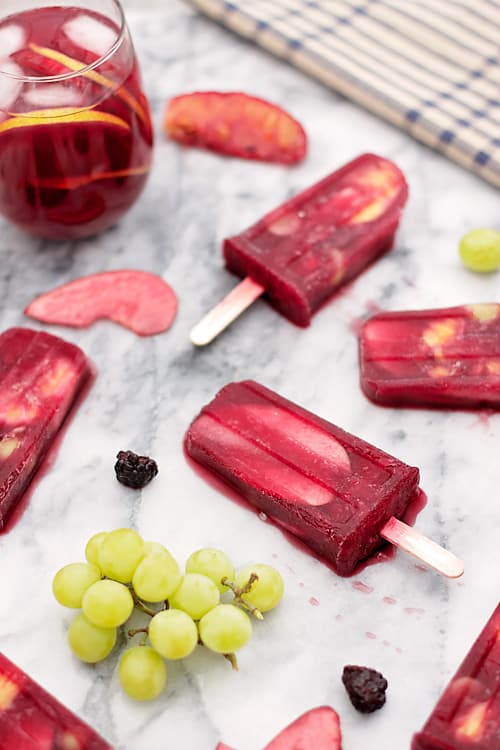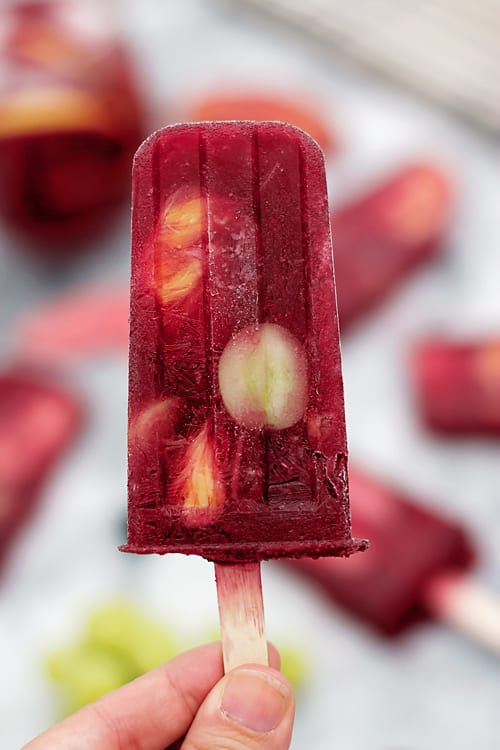 These melt fairly quickly once they are taken out of the freezer so be ready!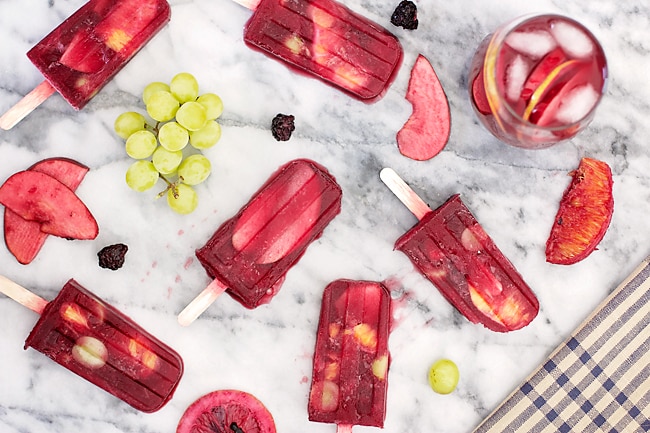 Sangria Popsicles
Ingredients:
1 bottle of cheap dry red wine (I used cabernet sauvignon)
1 cup brandy
1 cup orange juice
1 cup of sprite, 7up, or club soda (something with some fizz)
1/4 cup sugar
1 red apple
1 orange
1 lemon
handfull of grapes
any other fruit that you so desire (I had a couple extra blackberries lying around)
Directions:
1) Combine ALL of your ingredients in a large pitcher, stir, and place in the fridge to chill for about an hour.
2) Remove all or most of the fruit from the pitcher.
3) Fill the cavities of a popsicle mold with as much of the fruit as possible and then pour the sangria in each of the cavities to fill in the gaps.
4) Place popsicle sticks in each mold and then cover before placing in the freezer.
5) Freeze for about 3 hours and then ENJOY!
Don't forget, these melt fairly fast.