Supper on Tap w/ Founders Brewing
This post may contain affiliate links. Please read my disclosure policy.
Last week I had the pleasure of attending an event hosted by Steadfast Coffee called Supper on Tap. The coffee shop paired up for the night with Founders Brewing to create a delicious menu paired with 5 of their beers.
Their plan is to make this a monthly event where, I think, they'll pair with a different brewery each time and create a menu based around the beers.
Both the beers AND the food was delicious!! Here's the menu with the beer pairings:
Chicken Liver Mousse with Peaches and Tarragon on Steadfast Brioche. Pairing – Blushing Monk
Salad of Heirloom Tomatoes, East Coast Oysters, Watermelon, Cucumbers, and Herbs. Pairing – Porter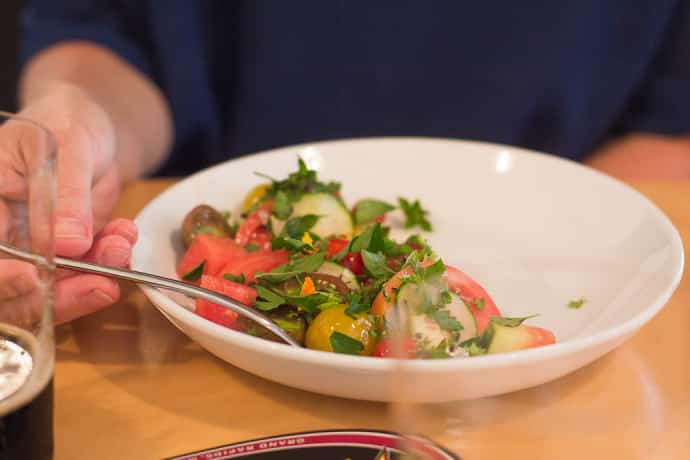 House Made Pork Sausage, Mustard Greens, Sweet Corn Relish, and Mustard Pork Jus. Pairing – Red's Rye
Sunburst Trout, Lemon, Castelvetrano Olive, and Summer Squash. Pairing – Double Trouble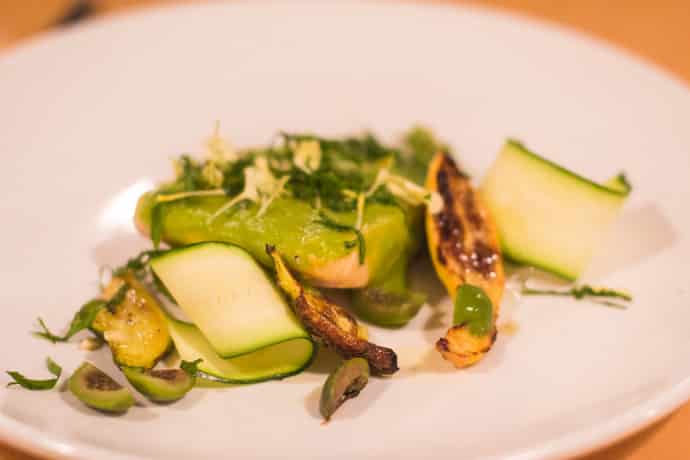 Blueberry Tart with Molasses Ice Cream and Caramel. Pairing – Curmudgeon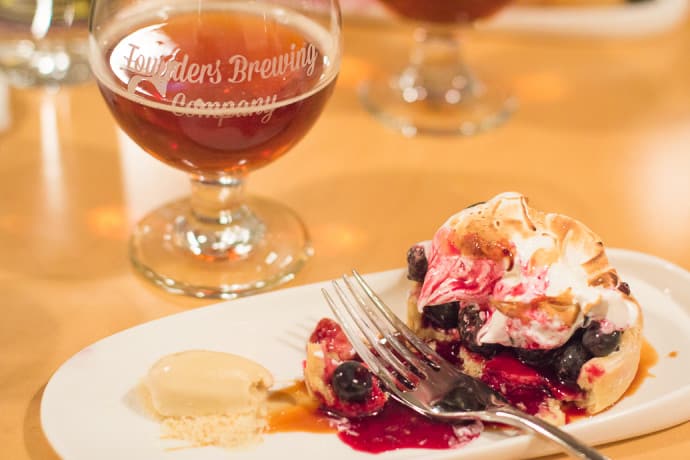 Something I really loved was that right as they brought out each course, they talked about the beer in was paired with and then the chef came out and explained how/ why the dish paired well with this particular beer.
It really made me appreciate each dish a bit more and reminded me to be a bit more thoughtful as I was drinking the beer with the meal.
I failed to get a picture but my favorite beer was easily the Blushing Monk which is a beer made with lots and lots of raspberries. What I liked about it was that it had a strong raspberry flavor without being overbearingly sweet.
I do hope they continue to do these Supper on Taps because I loved it and already can't wait to go to another one! If it's something you're interested in, check their instagram for updates on the next event.
This post may contain affiliate links. Please read my disclosure policy.