Tequila Paloma
This post may contain affiliate links. Please read my disclosure policy.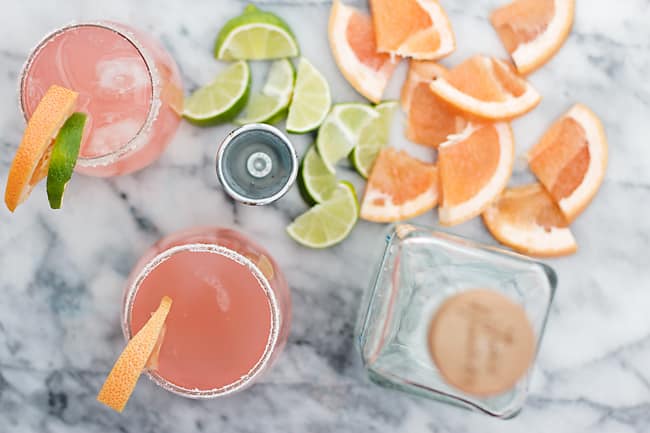 Last month my mom threw me a Fiesta themed graduation party. Naturally, all of my friends decided that the perfect gift for a Fiesta themed party was a bottle of good tequila. Needless to say, I currently have an abundance of tequila lying around my house.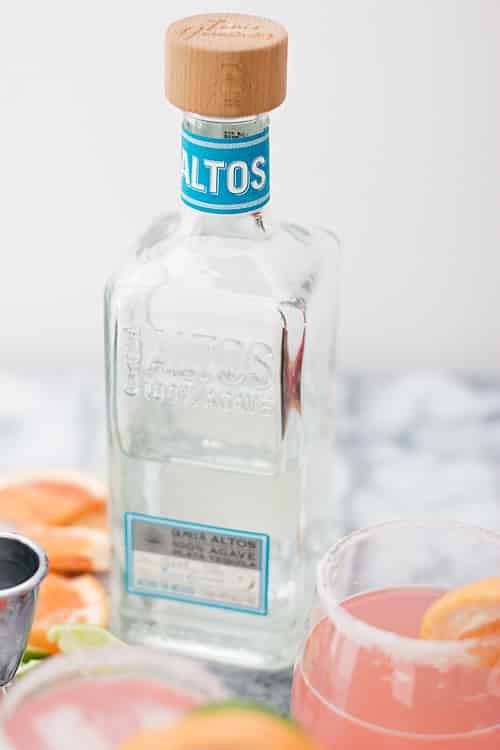 Unfortunately, I'm not too big on liquor. Beer, yes! Wine, YES! Liquor, not so much. Basically, I'm a wimp. Just the thought of a tequila shot makes me want to throw up.
So, the only way this tequila will get consumed is if it's masked behind a deliciously fruity, girly drink. And don't get me wrong; This is really good tequila. But like I said, I'm a wimp.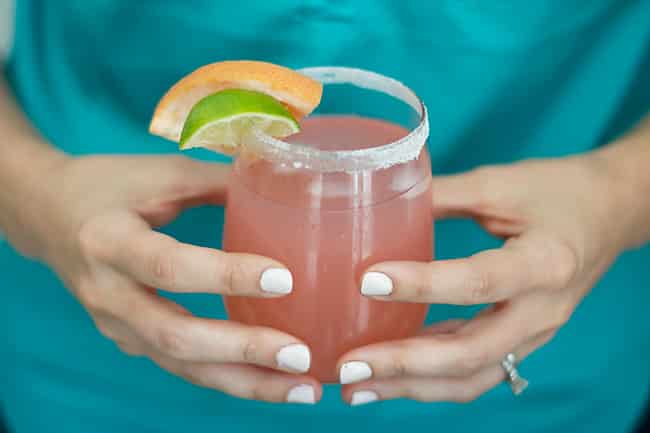 What better way to use this tequila than with a Paloma. It's my favorite tequila drink next to a frozen margarita.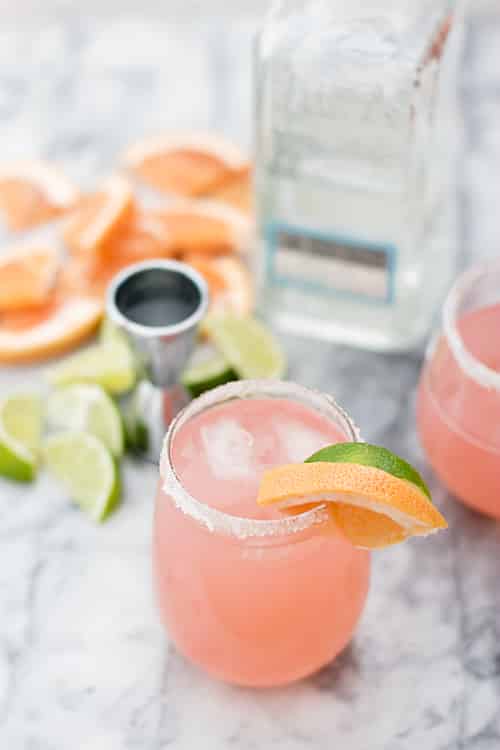 I make this drink pretty simple. There are equal parts Tequila, grapefruit juice, and club soda with a good splash of lime juice and a bit of sugar to sweeten things up. Oh, and of course some fresh fruit. But, not too much ice. I don't like lots of ice in my drinks.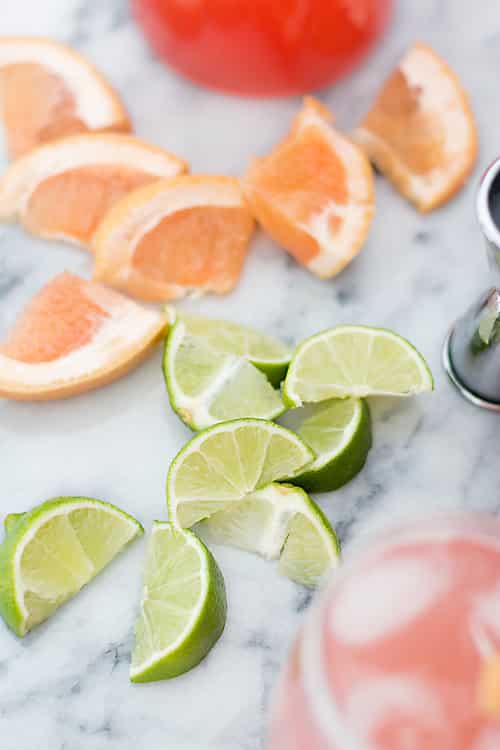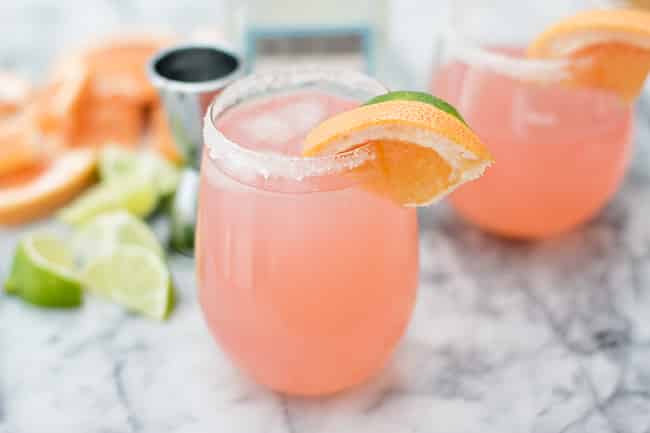 Paloma
Ingredients (makes one tall glass):
1/2 cup Tequila
1/2 cup grapefruit juice (the pure, fresh kind. Not the juice cocktail, unless that's what you prefer)
1/2 cup club soda
1 tablespoon lime juice
1 teaspoon sugar or agave nectar
Salt or sugar for rim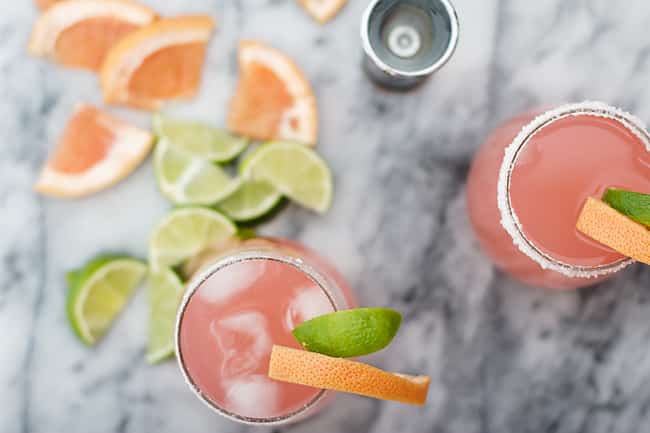 Directions:
1) Fill a plate with sugar (or salt if you prefer). After wetting the rim of your glass, dip it in the sugar/ salt.
2) Mix all of the ingredients in your cup continuing to stir until the sugar has dissolved into the drink.
3) Add ice.
4) Garnish with fruit.
5) ENJOY!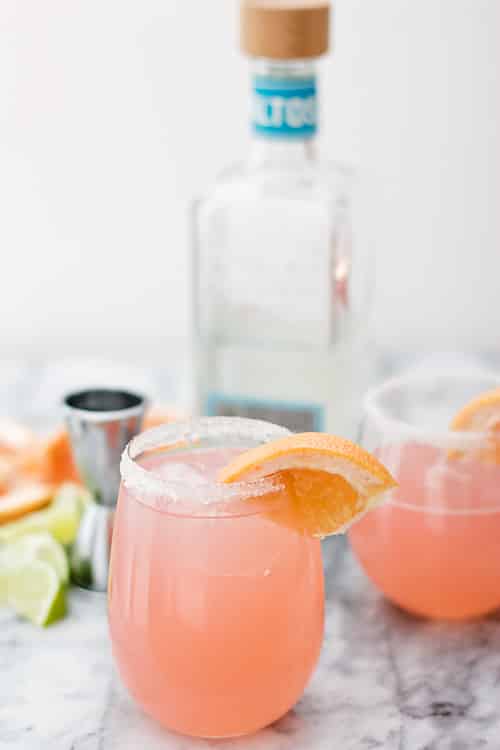 Are you a liquor drinker, or do you prefer wine/ beer?
What's your favorite tequila drink?
This post may contain affiliate links. Please read my disclosure policy.