The BEST Homemade Mac n Cheese
This post may contain affiliate links. Please read my disclosure policy.
I wanted to bring you a pretty simple recipe for this Friday. This is my go-to recipe when I'm in the mood for the BEST Homemade Mac n Cheese EVER. It's SUPER easy to make. Like, SO so easy. It also requires just a few simple ingredients which is everyone's favorite recipe, right? OH and you can make it in one pot <<<<<all the signs of a truly awesome blog recipe.
Also it's HOMEMADE because I made it inside of my home in my very own kitchen using my own pot of boiling water.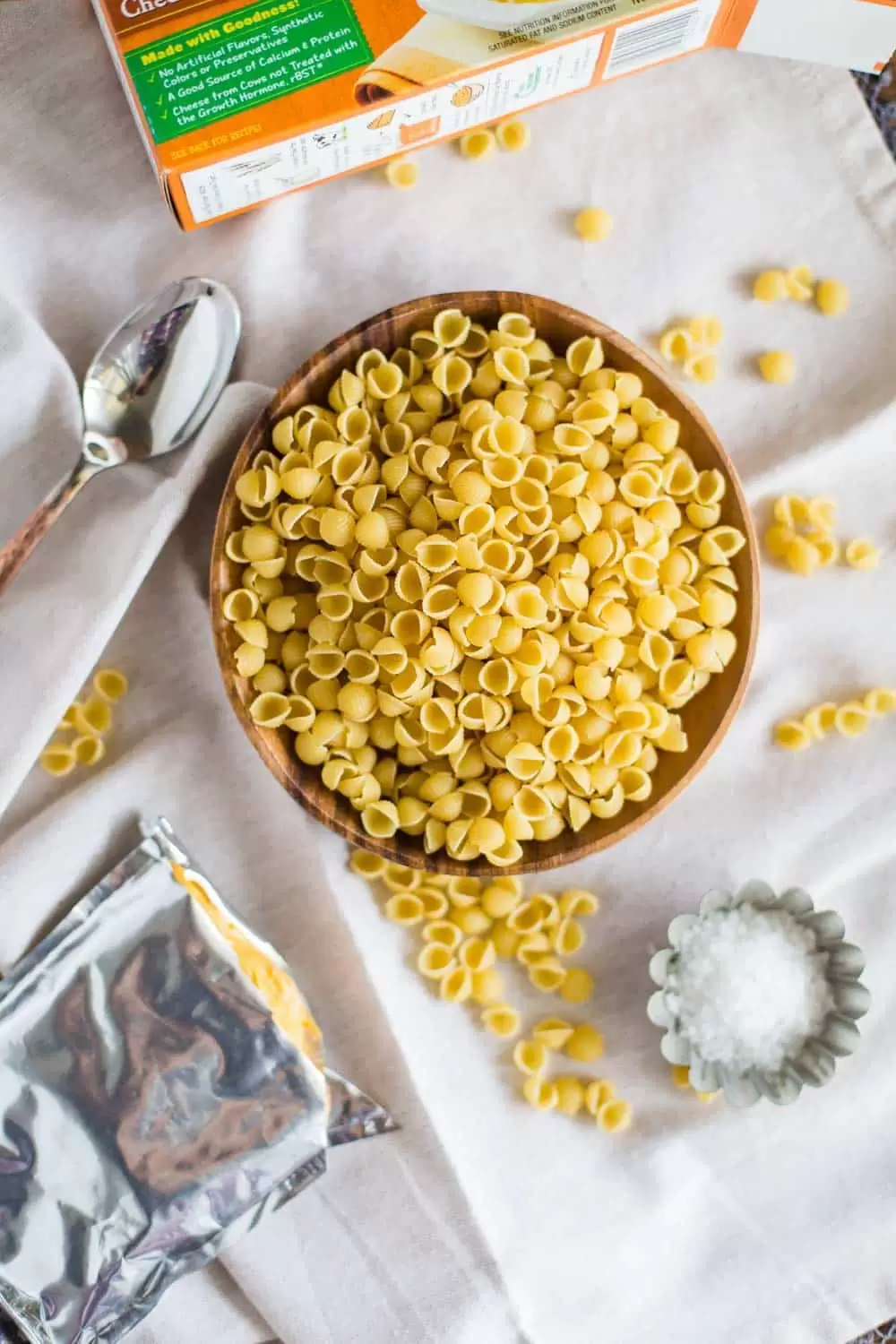 All you have to do is cook the pasta in accordance to typical pasta cooking techniques.
Then just stir in the organic gourmet cheddar cheese (SO yummy!).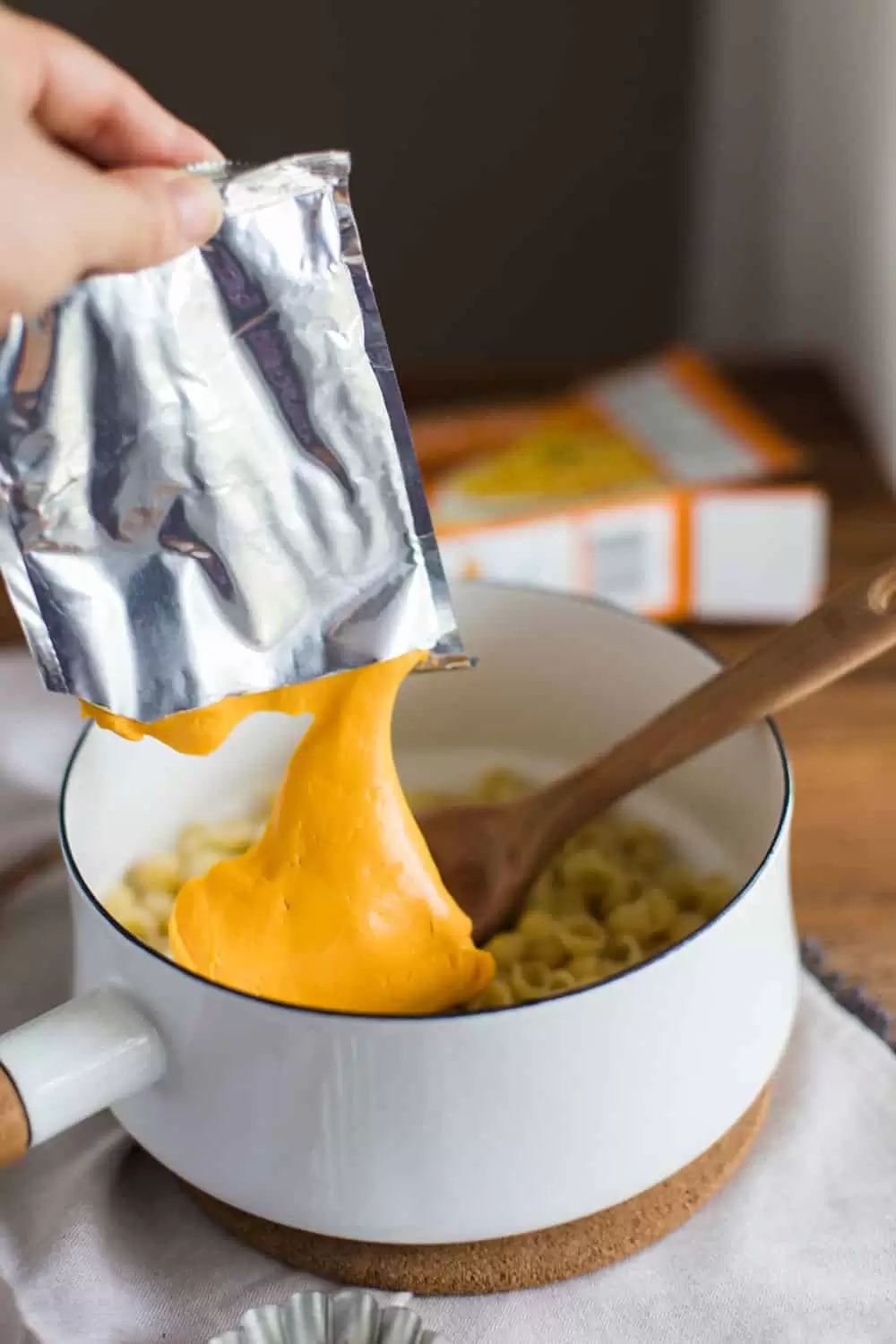 Give that a quick stir and you're basically DONE!
Except you're not done because we live in an age where food is not just a way to nourish your body, but also a serious fashion statement. If you don't have at least quinoa, avocado, kale, goat cheese, chia seeds, or something with the word "organic" in your meal, then you're doing it ALL wrong.
So, to make a really food-forward statement, we added in some peas to our mac n cheese today.
This is the super cool, super hip thing to do and we'll just pretend that we bought them this morning at the farmer's market, organic or course. No one has to know.
On a completely separate note, lets just take a moment to zoom in on that photo up there and admire my wanna-be-full-time-blogger outfit of Stephen's pajama pants and a hoodie. Classic.
This post is brought to you by humor and April Fools Day. It's also sponsored by fake, gooey, yummy orange cheese that reminds me so lovingly of my childhood. All opinions expressed here are my own. They are totally and completely ridiculous and you shouldn't listen to ANY of them. Except, you should make this mac n cheese because it really is pretty tasty even if it is from a box ????
NOT AN APRIL FOOLS DAY JOKE: My 20 Smoothies Ebook comes out on Monday!!! EEEEEE. I'm so excited. I've been working on this all year and I'm super excited to finally release it to you. It's 100% free. All you have to do is be signed up for my email newsletter.
Print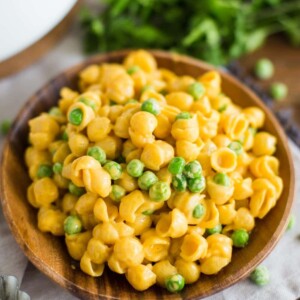 The BEST Homemade Mac n Cheese
---
Author:

Total Time:

12 minutes
1

box of mac n cheese
some frozen peas??
Maybe some other super hip foods? Avocado maybe? Possibly some nutritional yeast? OH what about some goat cheese with a little kale?
---
Instructions
Follow instructions on box.
Add in frozen peas.
Put in microwave if peas are still a little frozen.
ENJOY! :)
Prep Time:

2 minutes

Cook Time:

10 minutes

Category:

dinner
This post may contain affiliate links. Please read my disclosure policy.