The Yellow Table Cookbook
This post may contain affiliate links. Please read my disclosure policy.
I've felt rather uninspired when it comes to my blog the past month. I feel like maybe that's not something I'm supposed to openly admit here- on said blog. But, I'm doing it anyways because it's been bothering me.
I'm going to say that a lot of my lack of inspiration comes from the fact that I'm working on quite a few other exciting projects in my life; several of which I would not be working on if it wasn't for this blog. But, nonetheless, my blog has been slacking and for that, I'm sad. It's not necessarily for a lack of time, but rather, a lack of brain power.
I shot a wedding Saturday (all by myself, for the first time might I add (yes, I'm crazy)). Then I had all day Sunday in which to get at least one recipe photographed which I had pre-planned out. When it came time to photograph this recipe (which I will keep secret because it is DELICIOUS and I still want to get around to photographing it) I just couldn't muster the creativity to make it all look nice. And, my forearm was literally sore from holding my camera (with a much bigger lens than usual AND a flash attached at times) for 9+ hours the previous day. I gave up, put the camera down, and just enjoyed the food while listening to my newest obsession of a podcast.
Developing fun, exciting, and new recipes is really hard. It's constantly on my mind. I mean, all. the. time. It doesn't help that I'm always hungry and basically perpetually thinking about food anyways.
And while I'm on this rant, I'll point out another of my struggles: finding my photography style (mainly as pertaining to food photography). Almost all blogs have a style and those styles can be drastically different. And I like then ALL. I love this, but then I also really like this, and then sometimes I long for alllll of my food photos to look something like this. But, can I be all of those things? I know that I need to settle into my own style. Yes, I get that. But at some point, it seems like I have to pick a road and just walk down it. I struggle with this. I want to be me, and everything else all at once.
And, on to the main point of this post (5 paragraphs later): The Yellow Table!! I discovered Anna's blog ~6 months ago via a post from Joy the Baker's blog. Anna's passion is dinner parties and hosting. I know nothing about dinner parties. I've never hosted a formal dinner party like the ones she posts about and I'm pretty sure that I've never been to one either. But, I love everything about them! She makes them look SO fun, so easy, and so so beautiful. Anna makes dinner parties look like something I want and can do.
When I caught wind that Anna was looking for recipe testers for her new cookbook
, I jumped on that. Admittedly, I only managed to test one recipe. But I loved the experience nonetheless. I tested this Spring Salad with Fava Beans and Peas: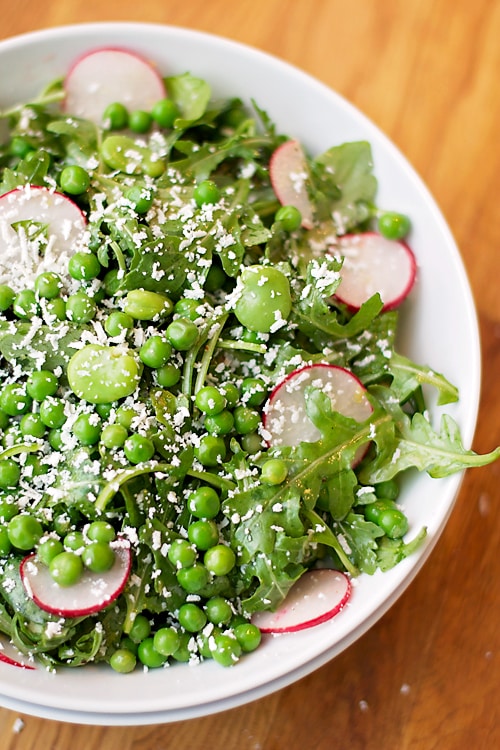 Coincidentally, Anna's parent's live very close to me. She posted last week that she would be having a small get together and book signing at their house where I could pick up the book that I got for backing her KickStarter campaign. So, I went, got my book, and acted like a total fan girl.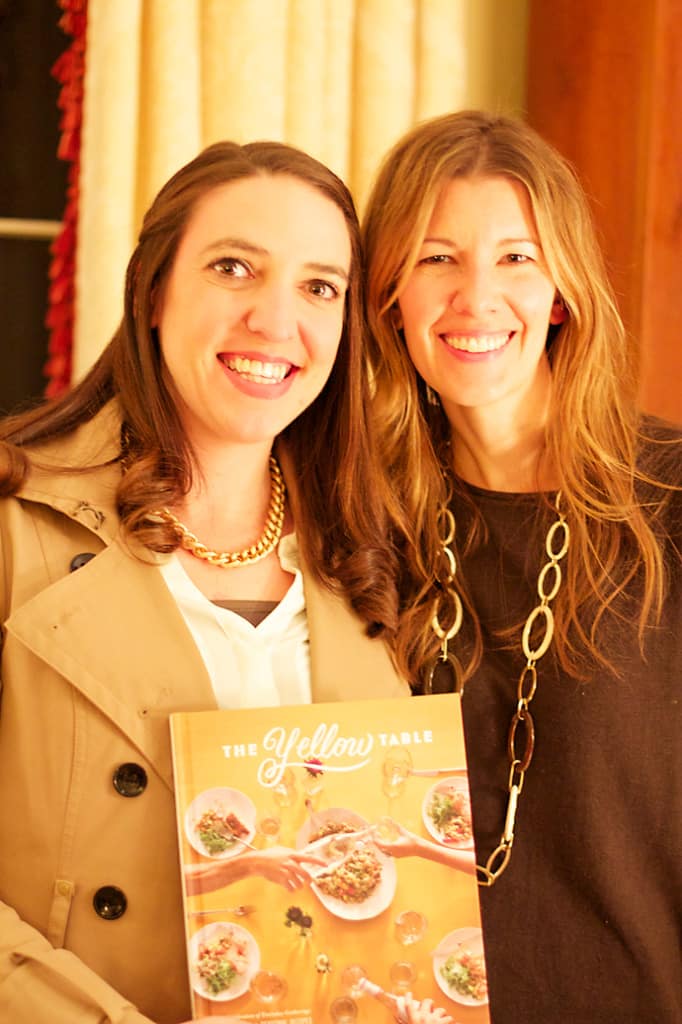 And then last night, when I was feeling really down about the lack of inspiration for my blog. I got out this cookbook and somewhat randomly picked 2 recipes to cook. And by random I mean: I picked 2 recipes that looked simple. I decided on her truffle recipe, because chocolate always makes me feel better, and the Apricot-Dijon Chicken over couscous.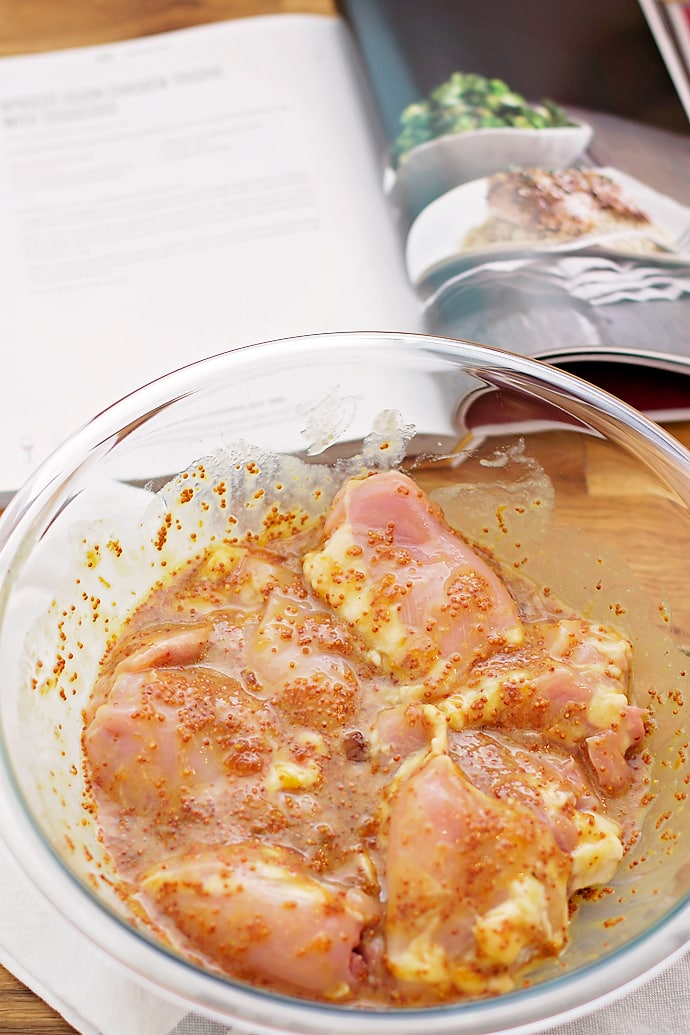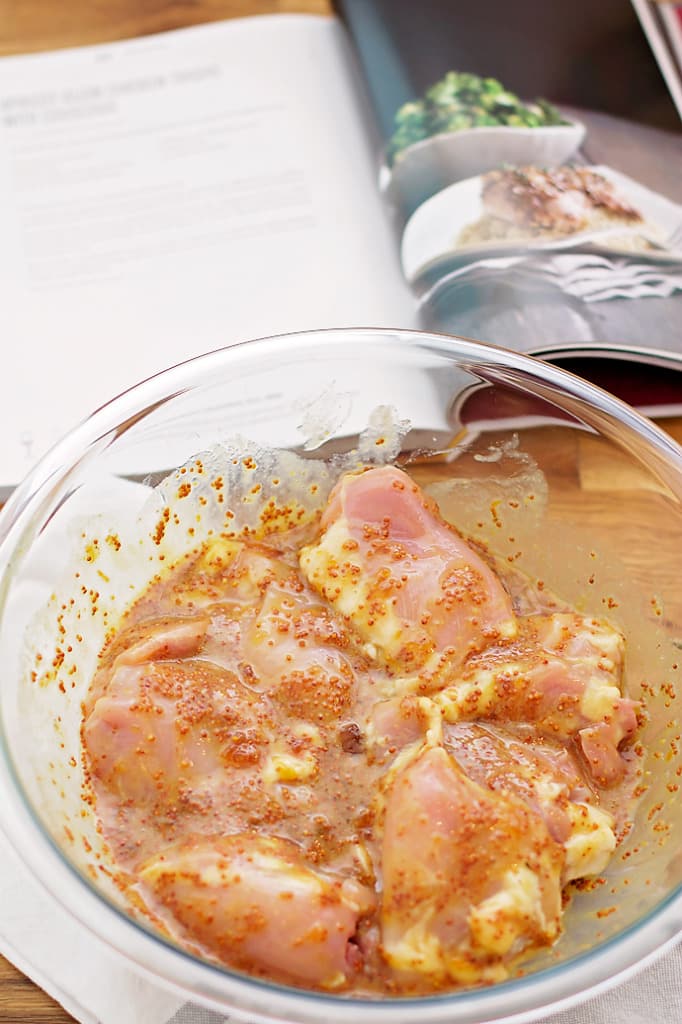 If you can believe it, until last night I'd never made couscous at home before. Did you know that it takes like 5 minutes to make?? What. So, I'm going to making couscous a lot more.
The chicken was ridiculously easy too. And I may have made it wearing Christmas pj's and red fuzy socks (while licking the truffles bowl).
While the chicken baked, I finished the truffles that I had started earlier. Who knew truffles were ALSO so easy to make?? Why, why have I not been making these?
Then I noticed that all (or at least most) of the recipes in her book come with suggestions for wine pairings. Since I live in walking distance to a liquor store, I debated going to get this exact wine. But then I remembered how cold it was outside and decided against it. Maybe next time.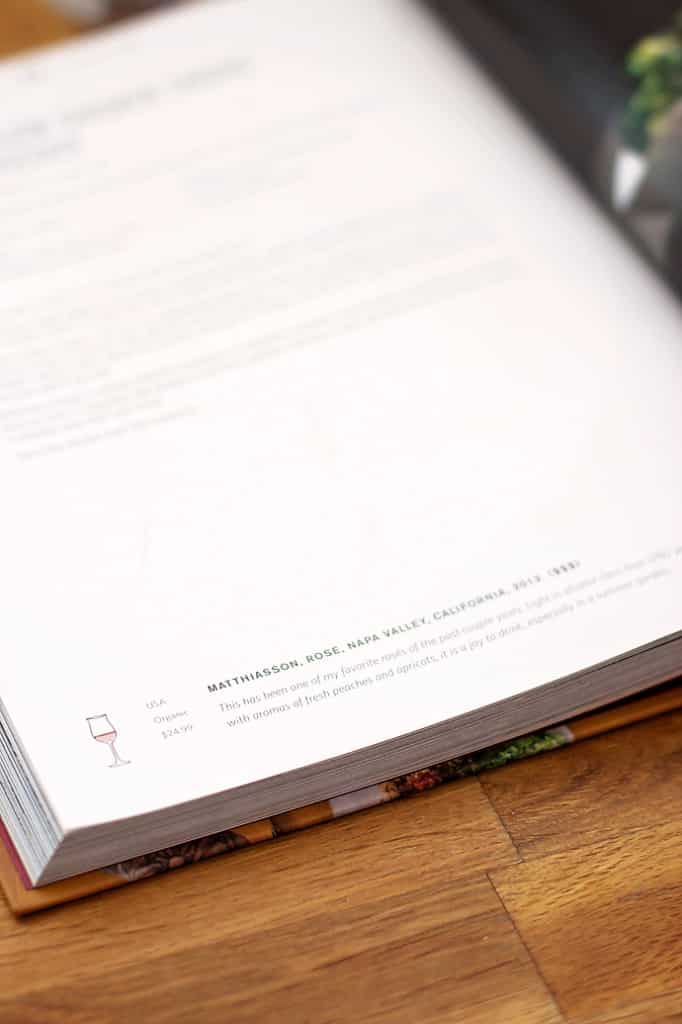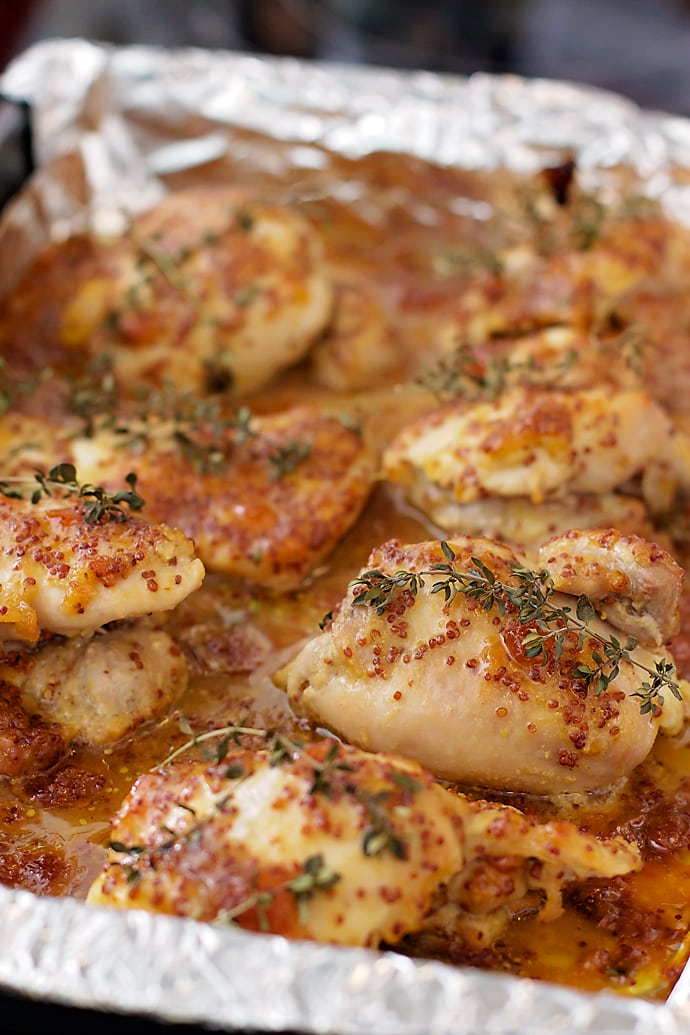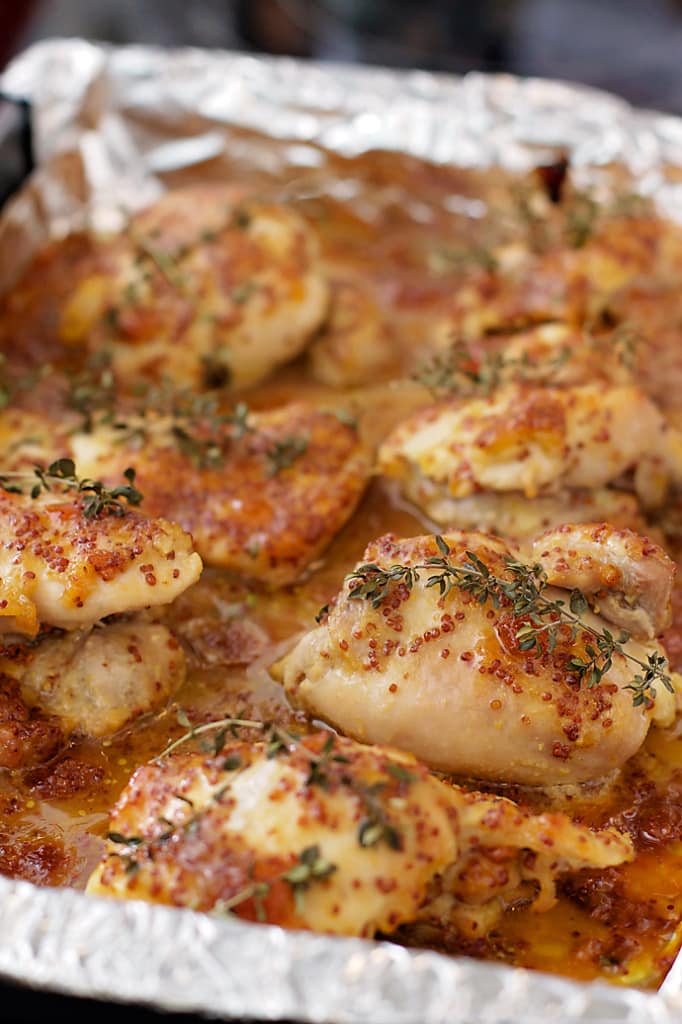 Look how GOOD (and fancy) that chicken looks!! Despite the freezing cold, I still have a giant thyme plant growing strong in my garden. So, I went heavy with the sprigs of thyme.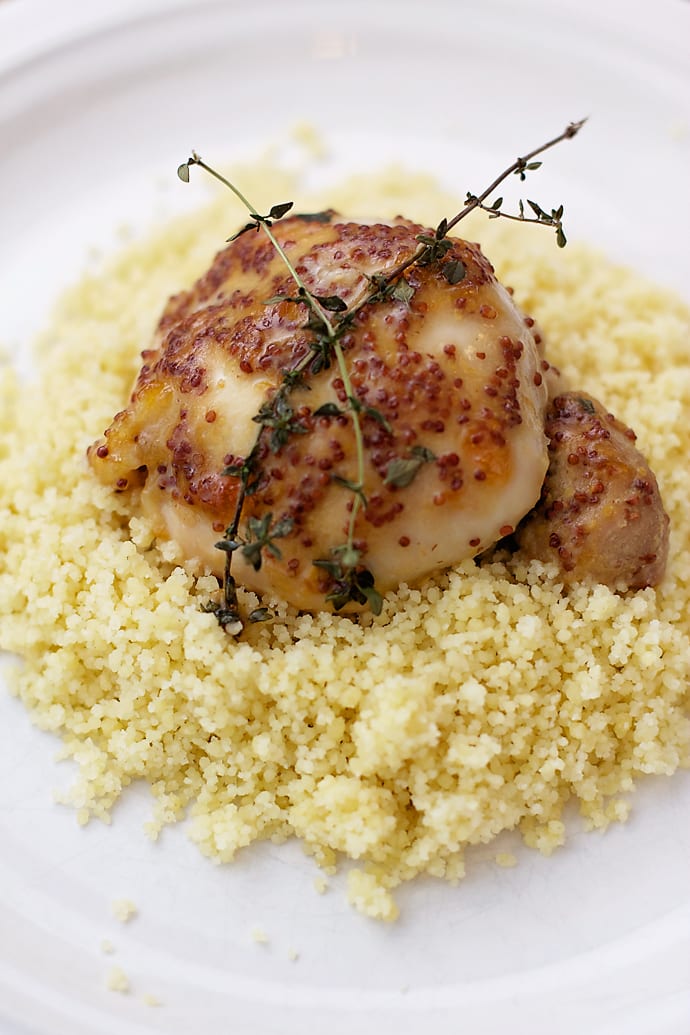 I will likely be making this dinner again very soon. And thankfully, there's leftovers for lunch :)
Oh, and dessert was delicious too. I won't tell you how many of these truffles Stephen and I have already eaten between the two of us. No one needs to know that.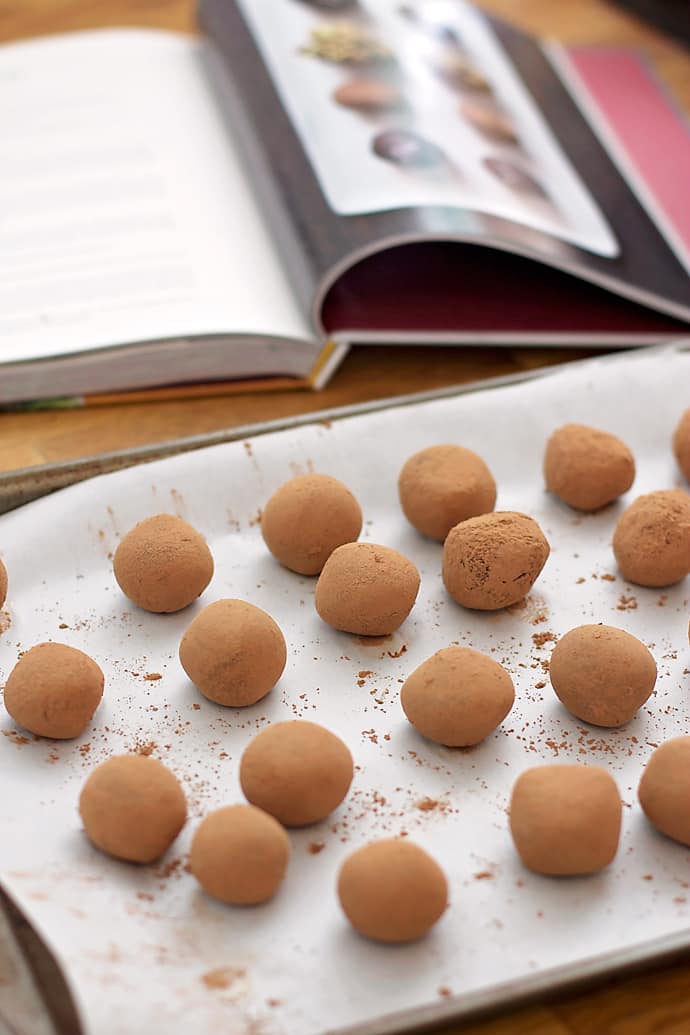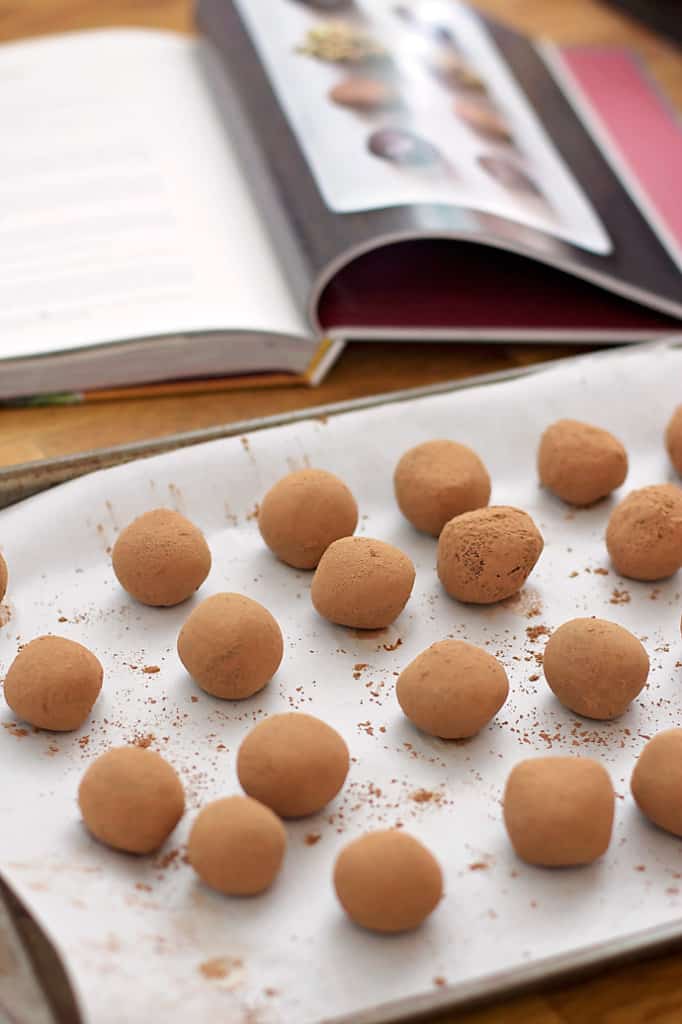 This is officially my new favorite cookbook (and I've bought a lot of cookbooks recently!). I'm going to take my lack of inspiration and use it as an opportunity to try out new recipes and learn new things (like how easy it is to make couscous and truffles).
I highly recommend Anna's new cookbook!! I just love everything about it! You can find it HERE
. And on her blog HERE.
Happy cooking friends.
This post may contain affiliate links. Please read my disclosure policy.