All About that Bass
This has been…one of those weeks. And frankly, I'm not sad to see it ending. Give me some weekend, PLEASE!
A friend of mine gave me 2/3 of a gallon of blackberries and I'm going to make and eat this Blackberry Ice Cream:
And maybe a cobbler? Yes. I think a cobbler. I have a great recipe for blackberry cobbler. Let's do that this weekend!
Basically I just want comfort food. I've been drooling over this Vegan Carmelized Onion Mac n' Cheese for the past month. I think it's time I do it.
Have you ever made your own coffee creamer??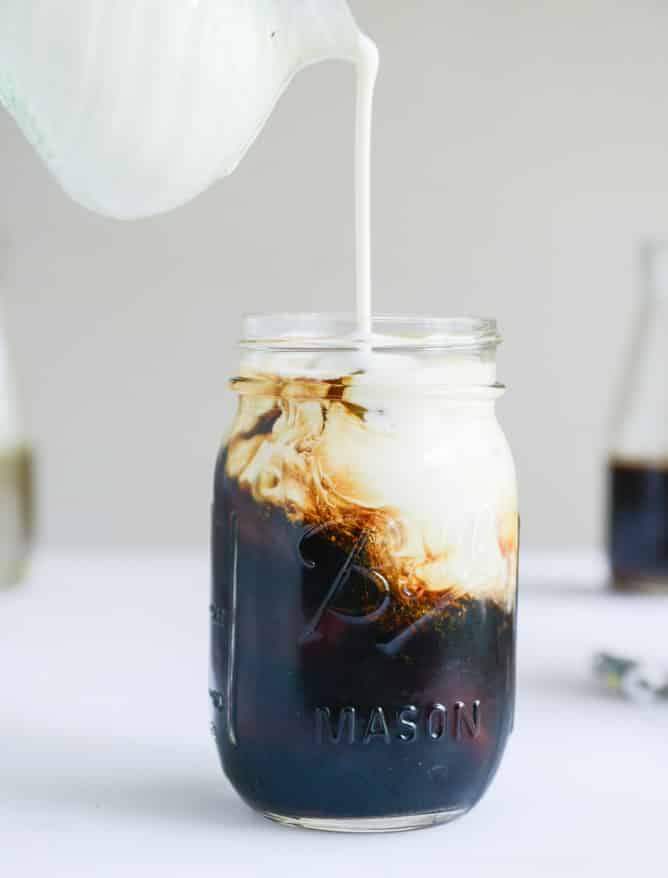 These 4 homemade coffee syrups from How Sweet It Is look amazing. These are getting made in my house this weekend as well.
The heat in Nashville has finally become too much for my lettuce plants and it's so terribly sad. Does anyone know of any good heat tolerant lettuce plants?? I need those.
Have you heard the song "All About That Bass" by Meghan Trainor? It's silly and awesome and she lives in Nashville which instantly gives her 1000 cool points in my book.

Part of me wants to turn this whole post into a long rant about body image. But, I'll refrain. As someone who 1) Loves food and 2) Plays roller derby and works out/ skates/ lifts weights basically every single day of the week, I appreciate being reminded not to worry about my size. I'm not fat, I'm just big muscled :)
Happy Friday, world!