Authenticity and Approval
This post may contain affiliate links. Please read my disclosure policy.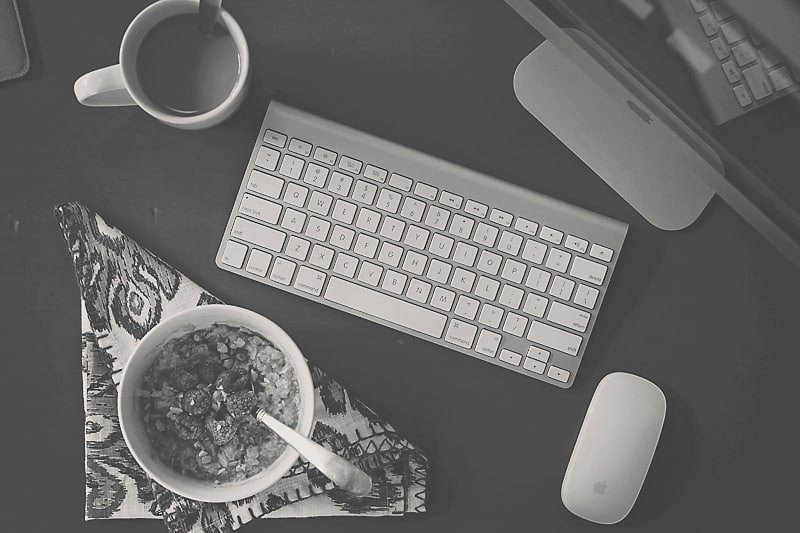 Some Sunday morning thoughts…..
(The "……." in the above sentence warns you what kind of post you are embarking on.)
Do you ever get on the internet (with a cup of coffee or hot tea nearby) and suddenly realize that hours have passed and you're somehow on a website you've never heard of, listening intently to a podcast you didn't know existed, starring someone you've never met? Yea, that happens to me all the time too. Let me pause here to say that podcasts are my new jam. For someone who hates (HATES) driving, I find myself suddenly not wanting to arrive at my destinations because I'm really into the newest podcast that I've downloaded.
So yea, I find it interesting sometimes to retrace my steps (my mouse clicks?) and remember what/ who led me to this new thing that I'm suddenly super into. In this case, I think one blog referred me to another blogger who wrote that day about one of her favorite blogs, Oh Joy. I then clicked over to Oh Joys blog where she talked about an interview that she did on another bloggers podcast. And alas, we have arrived at The Lively Show. Yea, it went something like that.
That then led me to not only listen to the interview with Oh Joy but rather I listened to almost every single podcast that Jess Lively has done. I started first by listening to all of the podcasts where she interviewed people I had heard of like Dana from Minimalist Baker and Joy from Joy the Baker. When I was done with those I then listened to all of the food blogging specific podcasts. Once I finished those I moved onto the other blogging specific podcasts. In the end there were only a few podcasts left which I (admittedly reluctantly) listened to because I loved Jess's show so much.
Finally, we have arrived at the whole point of this random post: Jess Lively's interview with Kate Arends from the blog Wit & Delight. In this episode of the podcast, they talk about minimalism, self-doubt, and loving yourself.
Authenticity is really when you don't need the affirmation of anyone else to feel very good about what you have to say or what your point of view is -Kate Arends
Towards the end of the interview, Kate was asked about authenticity to which she said "authenticity is really when you don't need the affirmation of anyone else to feel very good about what you have to say or what your point of view is". I actually went back and listened to that a few times since it really struck a cord with me.
If you know anything about me then you know I care a lot about what other people think about me. Everything that I do, everything that I post on my blog, I first think "what are others going to think of this?". I know that is a fairly normal human reaction but at certain times in my life, I have become entirely a slave to what I think other people are going to think of me. I often project negative feelings on myself from others before I've even done a thing or posted a post. I'm definitely my own worst enemy.
Lately however, I've been able to free myself from this mostly by learning to take myself (and life) a little less seriously. I want to post things and say things that align with how I really feel as opposed to how I think I'm supposed to feel.
But more than anything, with all of the things that I do, I want to do them with pure authenticity and abandon. Abandon to the risk and to the fear that it brings me, abandon to what others will think of it, and abandon to all of the self-doubt that I let brew inside of me.
look into yourself and let your most true self out
Kate talks about how, while she was designing her line for Target, she wanted to make Wit & Delight about making a better life. I love that so much. I love the idea that everything you do is about making a better life whether it be for yourself or someone you have never or maybe will never meet. That's definitely what I want my blog to be about (and my whole life, really). There have been many times where I've posted something and gone back throughout the day multiple times to look the post back over because I loved it so much. In those moments, it doesn't matter if what I posted is total rubbish and not a single person reads it. Because to me, those posts were beautiful and the process of creating them was a genuine joy to me.
putting it out there is about being vulnerable
Another interesting notion that Jess brought up in the podcast was the idea of an anchor. Kate is a designer and just released her own line of products at Target. Jess asked what her anchor is to bring her back to reality when life seems to get so big and crazy (I mean, she has her own line at Target which is very cool in my book). I thought this was a very interesting concept and it instantly got me thinking about what my anchor is.
Because sometimes that is precisely what I need. Something to bring me down from the storm of craziness, self-doubt, and worries that I let build up in my head. This is super cliche (although, a very wise man once said that the secrets to life are hidden behind the word 'cliche') but I would say that my anchor is my home. My house if my happy place which is always filled with my husband, my dogs, and the prospects of freshly prepared brunch. My home with my big back porch and my garden that always seems to have work that needs done to it. This place is my anchor; my happy place.
My home and my family bring me back down to the world and to what is really important to me in my life. So, my career might not be going anything like I dreamed it would all throughout high school and college. So what? I still have a lovely little home, 2 dogs that I adore more than I ever thought I would love big stinky dogs, and a husband with all the patience in the world for my ramblings.
Bleh, that got mushy and weird real quick didn't it? Yikes. I'll end it all there.
But please tell me, what is your anchor to tie you back to reality when something big is happening in your life??
This post may contain affiliate links. Please read my disclosure policy.