Beet Pesto Pasta
This post may contain affiliate links. Please read my disclosure policy.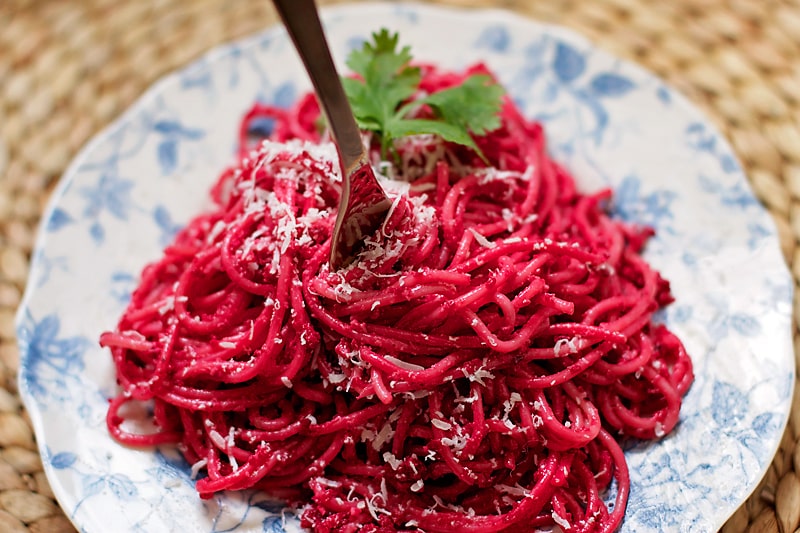 Before you quickly click away from the post screaming "EWW beets!", just give me one minute. I was skeptical of the beet pesto pasta at first too but IT'S SO YUMMY! And bonus, it turns your pasta pink…so, that's fun, right?
Actually I made this while a friend was over. A friend who despises the color pink I think almost more than anything in the whole world. She also isn't a huge fan of beets. I'm happy to report, however, that not only did she eat this pasta despite it's bright pinkness, she even finished her small plate and promised that she actually enjoyed it.
So, there you have it. This pasta is yummy!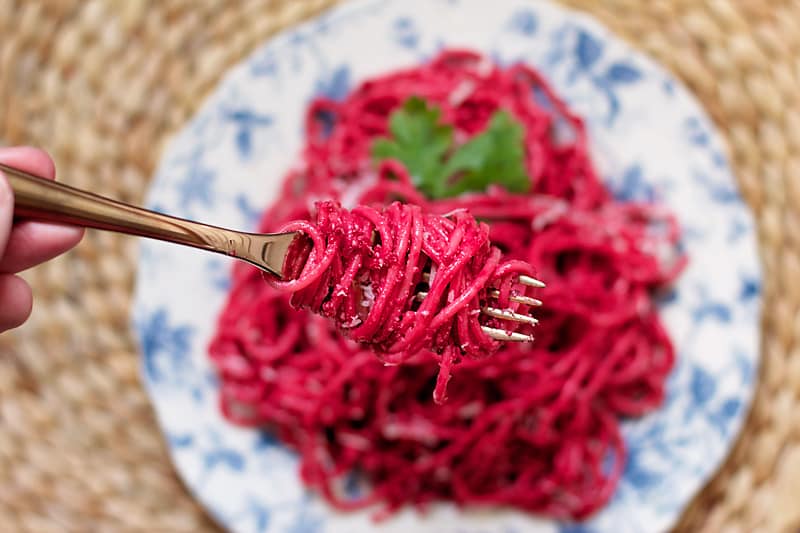 I made it just like you would make traditional pesto….. except I at least doubled the garlic and, obviously, switched out the basil for beets.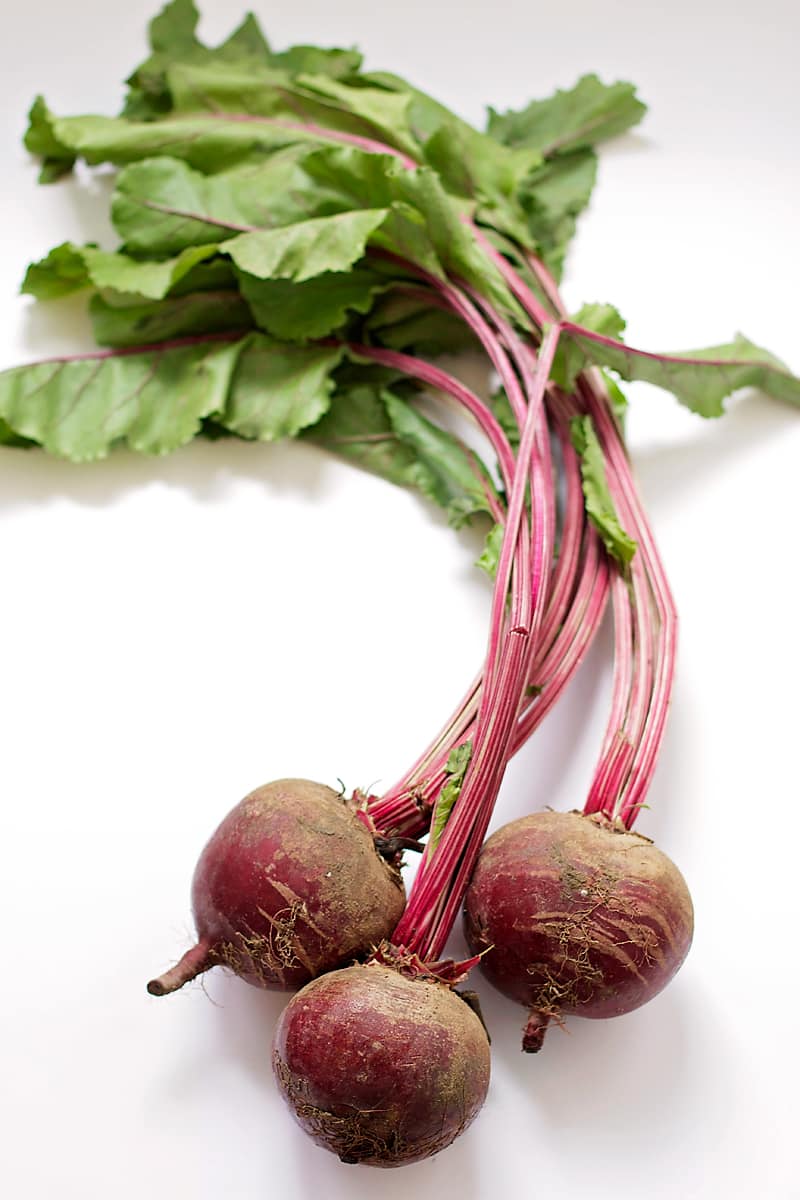 I know that those look like ordinary beets. However, they were quite large. You can thank my friends' insisting that I use something to show the size of these bad boys. So, here you have it. The size of these beets compared to my iPhone.
I think beets are so pretty. It's sad to me that they have such a bad reputation. They're just so misunderstood. Poor beets. (and now I'm thinking about Dwight Shrute)
I'll show them some love in the form of this Beet Pesto Pasta. Let's do it!
One of my favorite parts about this is that there's really only three steps: 1) roast the beets
2) throw all the things into a food processor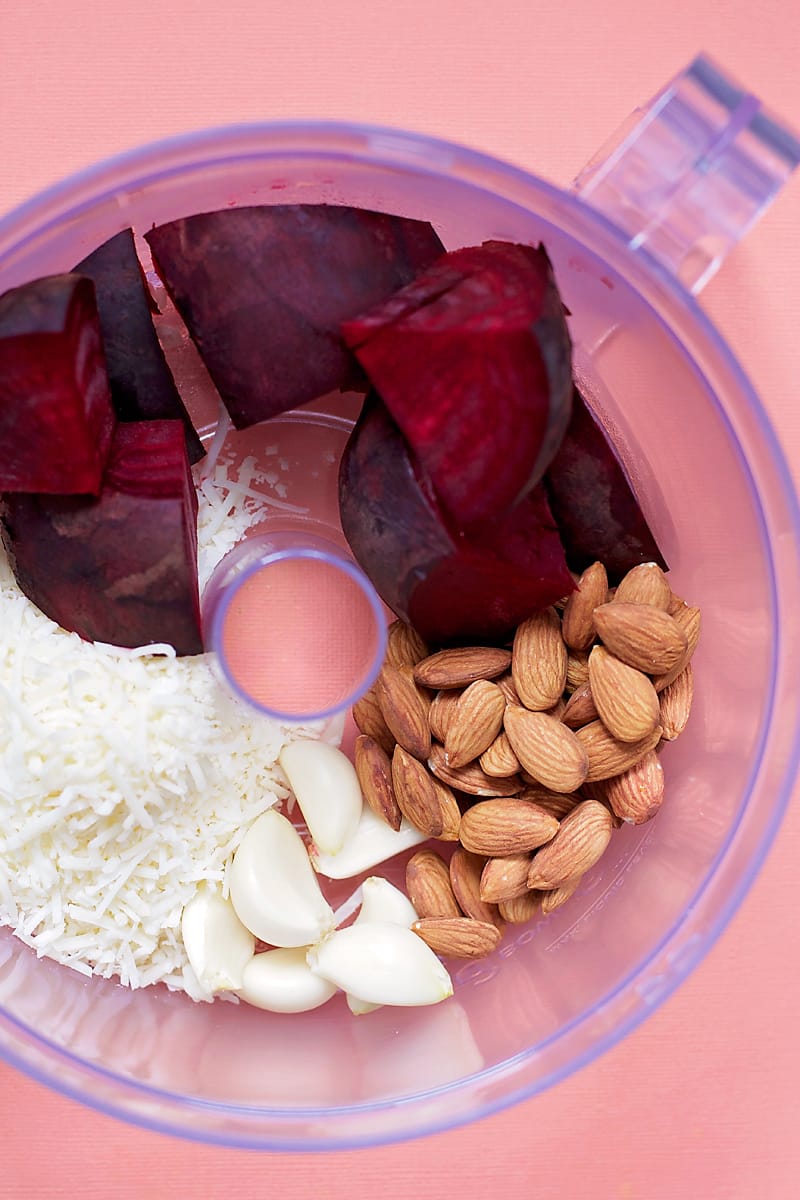 AND 3) turn the food processor on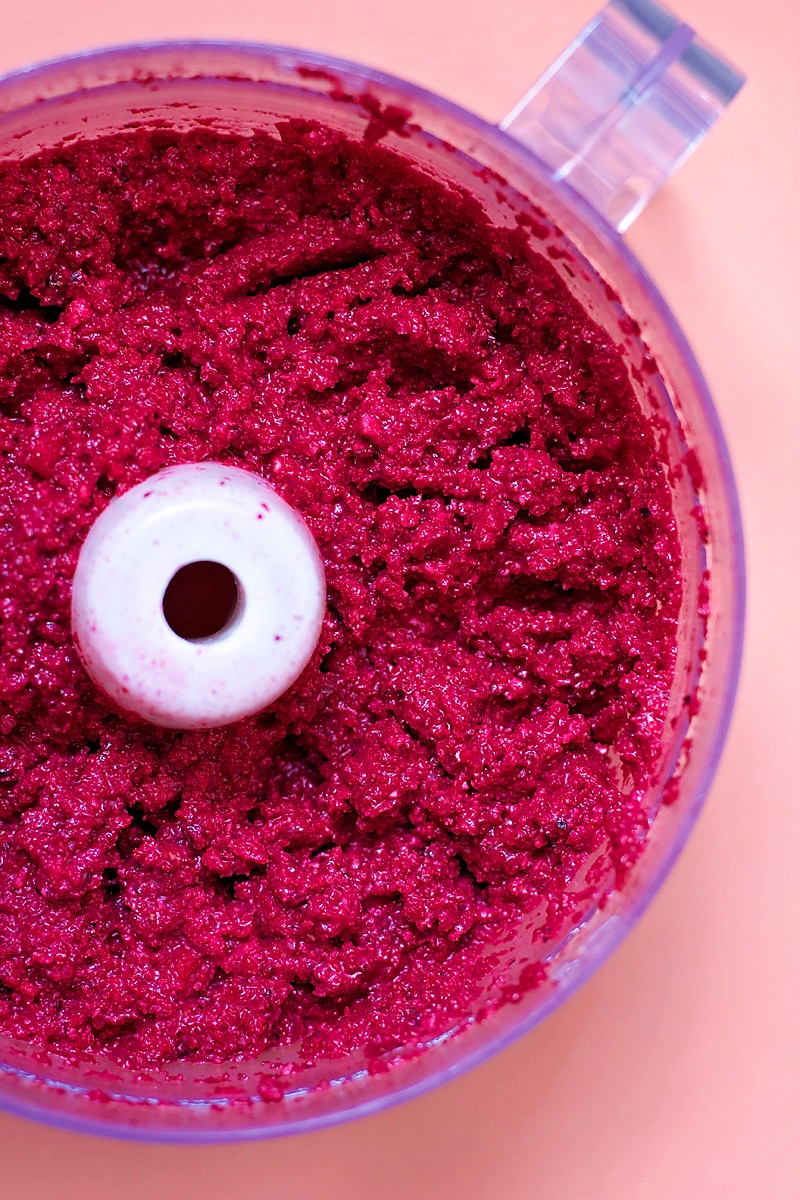 BAM: your pesto is DONE. :)
Just add to pasta, any pasta will do, and stir. Top with a bit more cheese if you know what's good for you.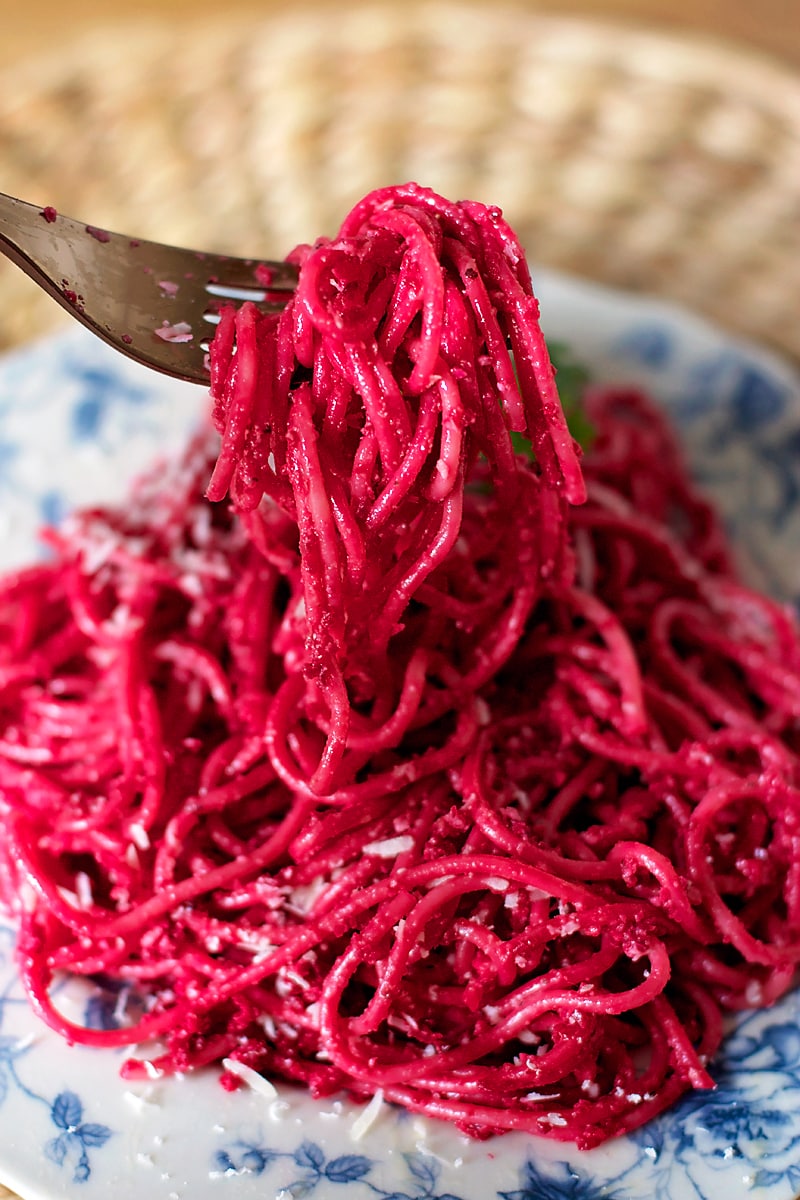 Print
Beet Pesto Pasta
---
Total Time:

1 hour 15 minutes
1.5

pounds of beets

5

–

7

cloves of garlic

1/4 cup

almonds (or walnuts or pine nuts)

1/2 cup

romano or parmesan cheese

2/3 cup

extra virgin olive oil

1 teaspoon

of salt
freshly ground black pepper
---
Instructions
Pre-heat oven to 400 degrees F.
Cut beets into quarters and wrap in tin foil.
Roast in the oven for 1 hour or until tender. Let cool for 30 minutes after taking them out of the oven.
Place the beets, olive oil, garlic cloves, cheese, S&P in a food processor and process for 2 minutes pausing periodically to stir the mixture.
Top your favorite pasta with this pesto and ENJOY!!
Prep Time:

1 hour 10 minutes

Cook Time:

5 minutes
Also, try this AVOCADO Pesto
Or maybe this Roasted BEET Hummus??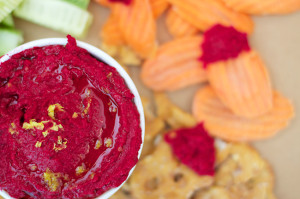 This post may contain affiliate links. Please read my disclosure policy.