Blueberry Mojito + a Run
This post may contain affiliate links. Please read my disclosure policy.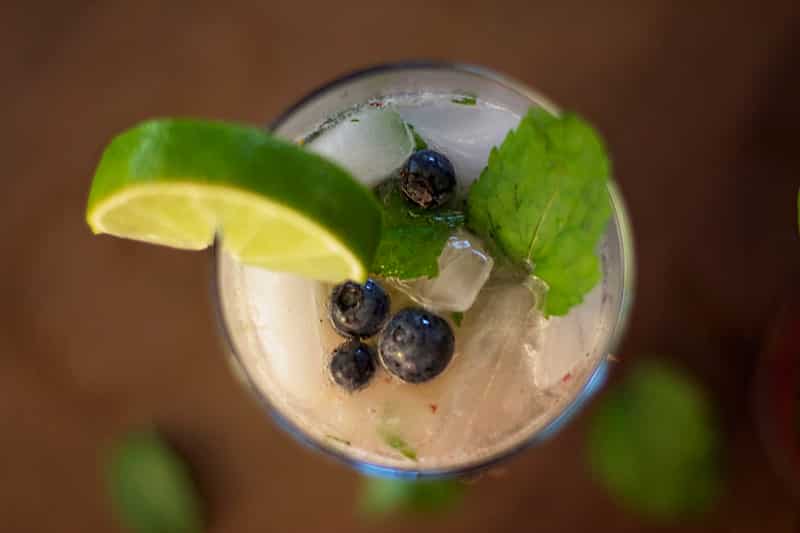 Alright, lets try this one again. If you follow me on facebook then you'll already know that I worked up a nice, rather long, post about my new Nashville blogger friend, the run we went on, and the amazing Blueberry Mojito she made me. You'll also know that after I posted that post, I proceeded to fiddle with the code on my blog and caused the whole site to crash.
After a momentary freak out, the lovely folks at WP Engine helped me fix the problem and get everything back up and running within a few minutes. However, the post was gone. So, here we are again.
Today's Blueberry Mojito recipe is compliments of Mary from Minutes Per Mile. I met Mary at a Nashville Food Bloggers event a couple months ago and have been rather obsessed with her blog ever since then. She writes about all things running with a good healthy dose of food thrown in. Like this post about all the homemade bread she makes. (I've been coveting her bread machine for a while now!)
Seeing as I've always (kind of, sort of) wanted to get into running more, I asked Mary if she wanted to (was willing to) meet up, do a little run, eat a little food, and hang out. Basically I invited myself over to her house. She was sweet enough to welcome the idea.
She was also sweet enough to run at my ridiculously slow pace and do all of the talking while we were running up hill. For those of you that have never been fortunate enough to visit East Nashville, I will tell you that East Nashville is basically pure hills. Steep hills. The hills have been a constant excuse of mine for the past few years to not run.
We ran a whopping 2.35 miles-ish. Go me! There may have been a few walking breaks in there. We said multiple times that we were going to get a picture of the two of us at some point on the run but that never happened. All the more reason we need to do it again.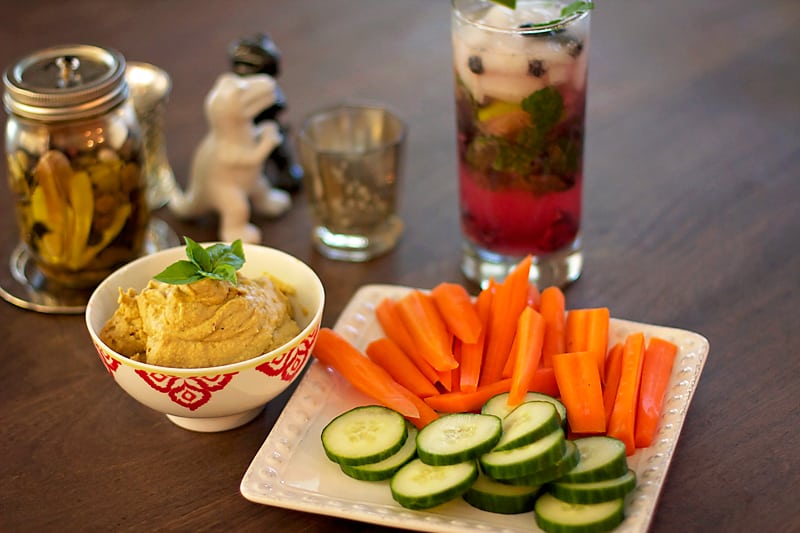 Anyways, on to the good stuff. After the run we chatted for a good while over these amazing blueberry mojitos and homemade sun dried tomato hummus (yum!!!). And you know what one of the best parts about being at a fellow bloggers house is? They don't think twice when you (without asking) stand on one of their bar stools to get "just the right angle" of your drink. Mary caught this in action.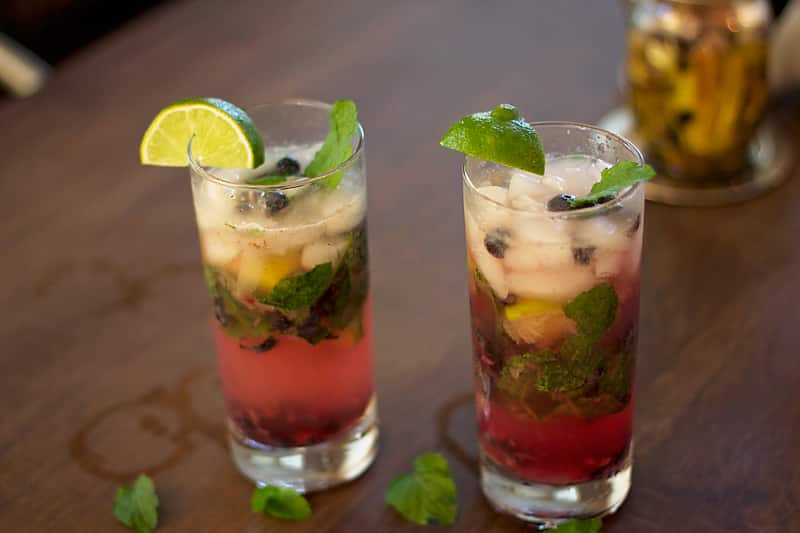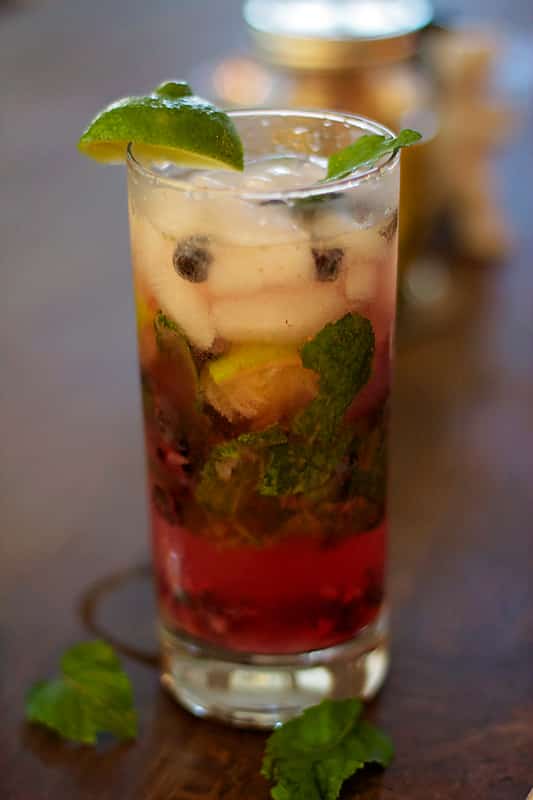 The blueberries were thrown in as an afterthought to this drink and I'm SO glad we did it! Yum!
Thanks for the run and the amazing drink, Mary!
Print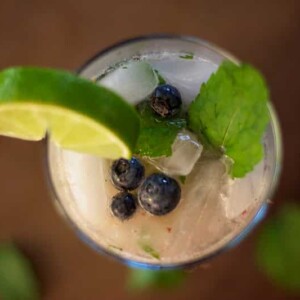 Blueberry Mojitos
---
10

leaves of fresh mint (save

2

small leaves for garnish!)

2

limes, quartered (save

2

small slices for garnish!)

1/2 cup

of blueberries

2 tablespoons

agave nectar

3

–

4

shots of white rum

1/2 cup

club soda
ice

2

tall glasses
---
Instructions
Muddle mint, blueberries, and lime in each glass
Add rum and stir in agave nectar
Add club soda and ice
Stir, garnish, and serve!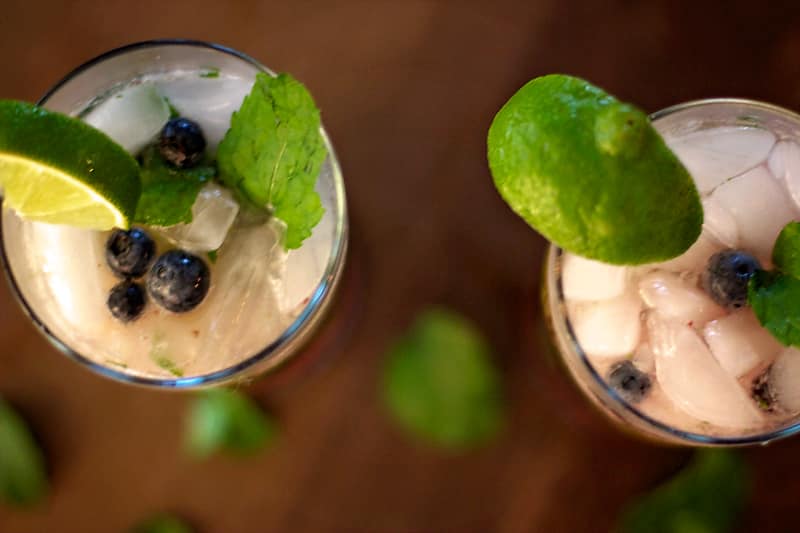 This post may contain affiliate links. Please read my disclosure policy.