How to Make Snow Cream
Does this even require a recipe??? Not really, right? It's just my excuse to post a bunch of pictures of my dogs in the snow…..and eat a lot of snow cream for the sake of "recipe testing".
Nashville was hit on Friday with possibly the biggest snow storm of my lifetime. At least one of the biggest for sure. And as I've mentioned before, I live a few miles outside of the city in a little town that somehow ALWAYS manages to get significantly more snow than the rest of the county. We got around 9-10 inches on Friday. It was beautiful. The dogs, clearly, were in heaven. The chickens on the other hand didn't come out of their coop for a few days.
This picture of our backyard pretty much sums it up: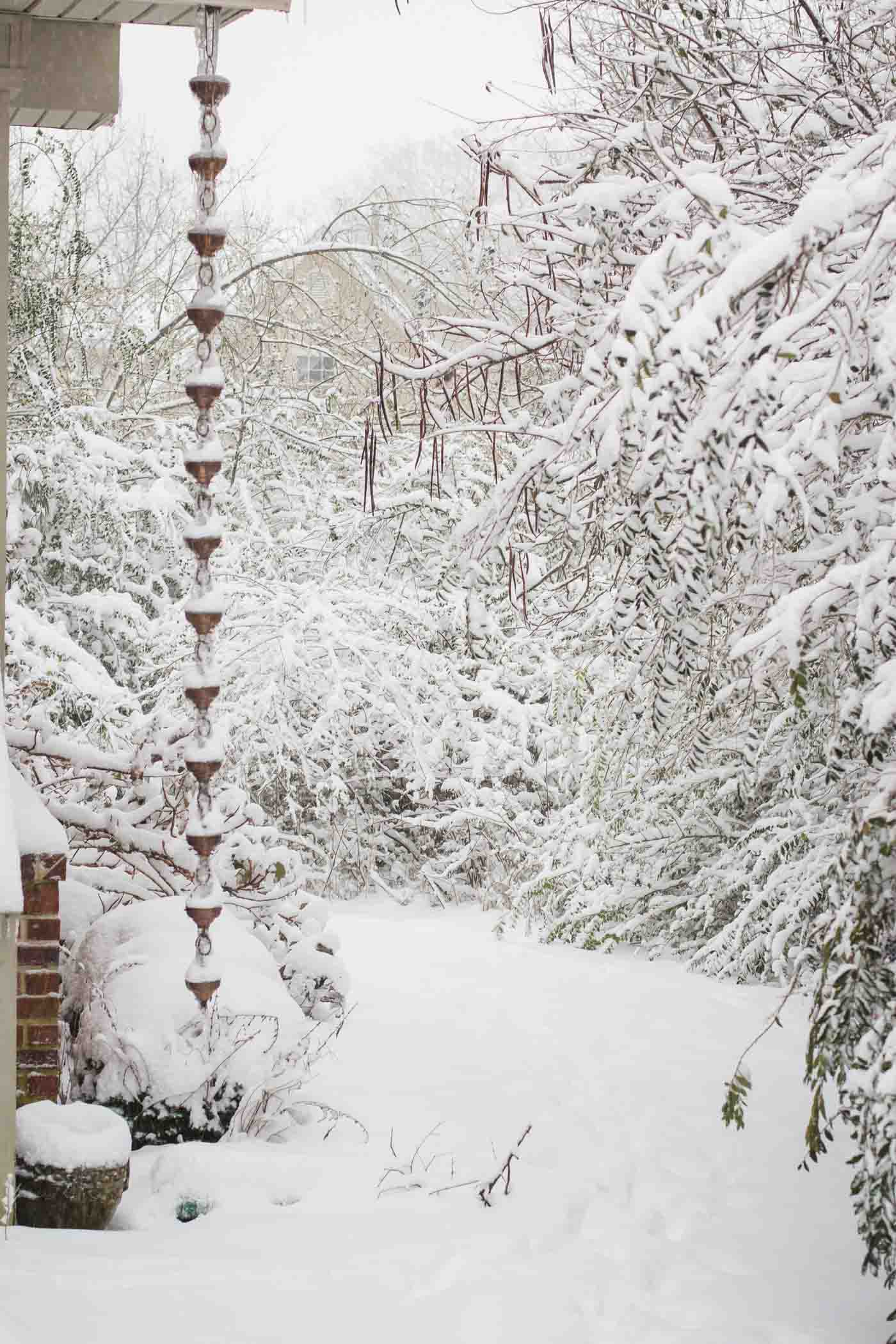 But before we go any further, let me explain what snow cream is for the 5 of you out there that don't already know ;) Snow cream is when you make ice cream out of snow. You basically just mix it with a bit of milk and sugar and then you have a tasty frosted treat. I added some coco powder for a chocolate version and then some vanilla extract and sprinkles for a vanilla version.
The chocolate is DEFINITELY the way to go but I would say that about any chocolate vs. vanilla debate, so.
Let's do this. Step #1: bundle yourself up and go outside with a scoop to scoop the snow and a giant bowl to put the snow in. Step #2: find a fresh batch of snow that hasn't been disrupted by dogs or cats or birds (or anything). Step #3: gather as much snow as you can heap into your big bowl. Step #4: Mix together all of the ingredients, minus the snow. Step #5: mix the snow in 1 cup at a time. Step #5: eat a big ole bowl of your freshly made snow cream ignoring the fact that you're freezing because you just went outside digging in snow.
I've discovered that if you compress all of the snow cream down into the bowl, it's easier to scoop out like you would ice cream.
I'm kind of a huge fan.
Did you get lots of snow where you are?? It's all likely to melt today and later in the week there saying we're going to have temperatures as high as in the 60s. That's typical Nashville for you :D
Print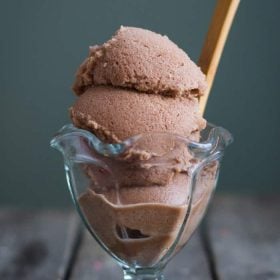 How to Make Snow Cream
---
Author:
Prep Time: 5 minutes
Total Time: 5 minutes
Yield: 4 1x
Scale
Ingredients
1 cup of milk of cream (non-dairy milks will work just fine as well as I used almond milk for this one)
1/4 cup of sugar (can add more later if you decide you want it sweeter)
pinch of salt
for chocolate: heaping tablespoon of cocoa powder
for vanilla: 1 teaspoon of vanilla extract
6 cups of snow
---
Instructions
In a large bowl, combine all of the ingredients, minus the snow, and mix until combined.
Add in the snow 1 cup at a time continuing to stir. Add the next cup once the previous cup has been fully incorporated. Continue until all of the snow is mixed in.
Compress the snow cream down into the bowl and scoop it out look you would normal ice cream. Serve with your favorite ice cream fixin's.
ENJOY!! :)
---
To close, here are some more pictures of my dogs :)