Butternut Squash Rigatoni with Goat Cheese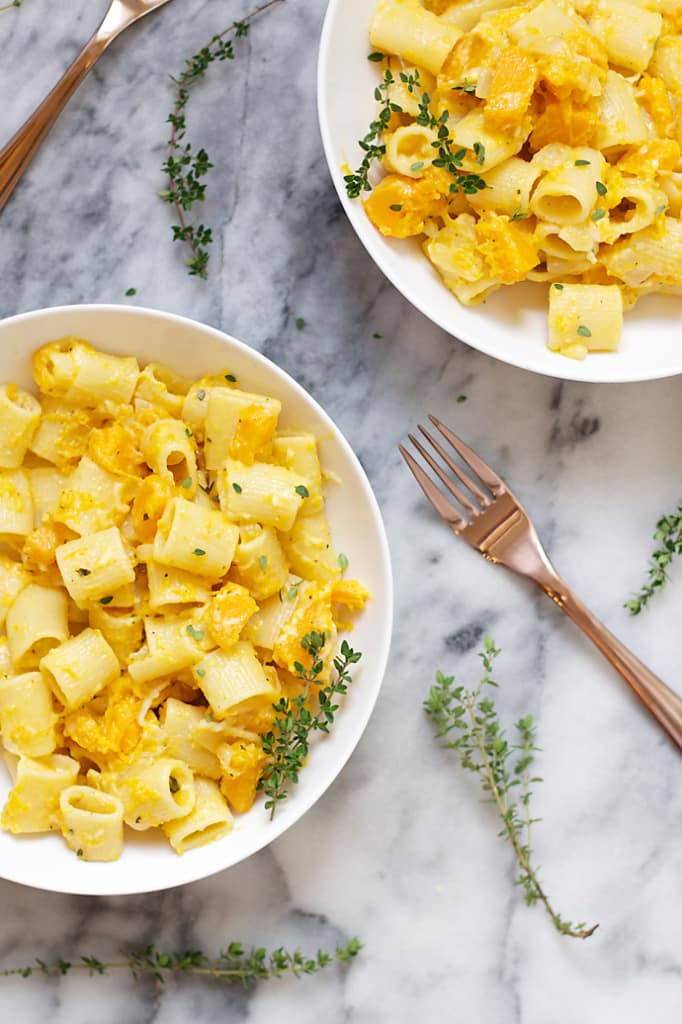 This dish took many different forms in my brain before I actually cooked it. I started out with the intention of making a butternut squash risotto. But on my way to the store, I decided that I would buy orzo and do that instead. However, standing in the pasta aisle, this bag of rigatoni caught my eye. And so today I give Butternut Squash Rigatoni with Goat Cheese.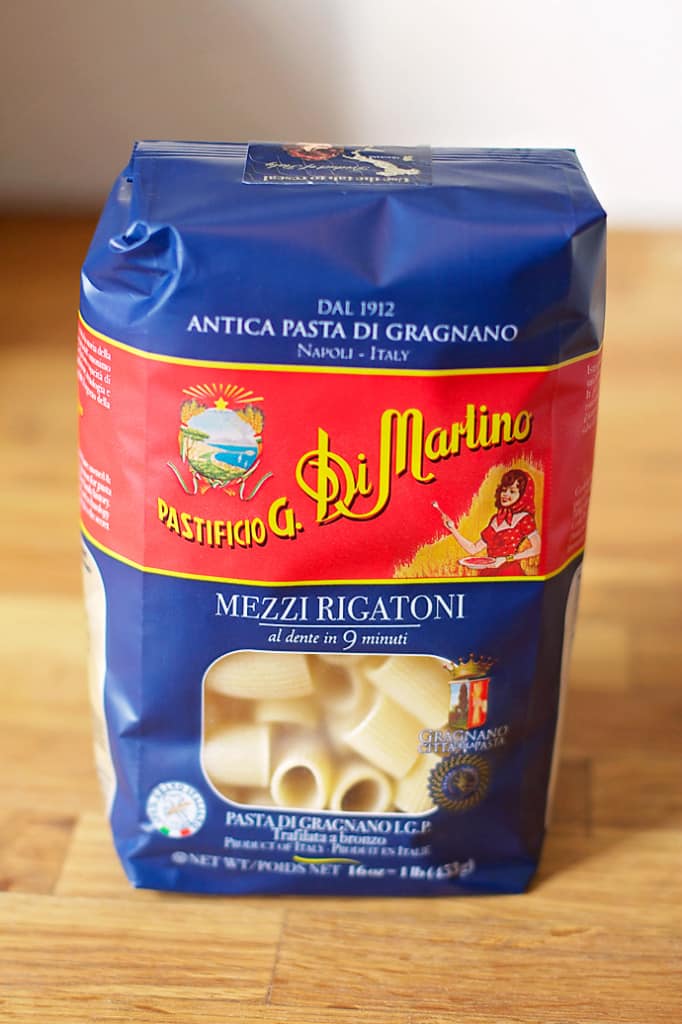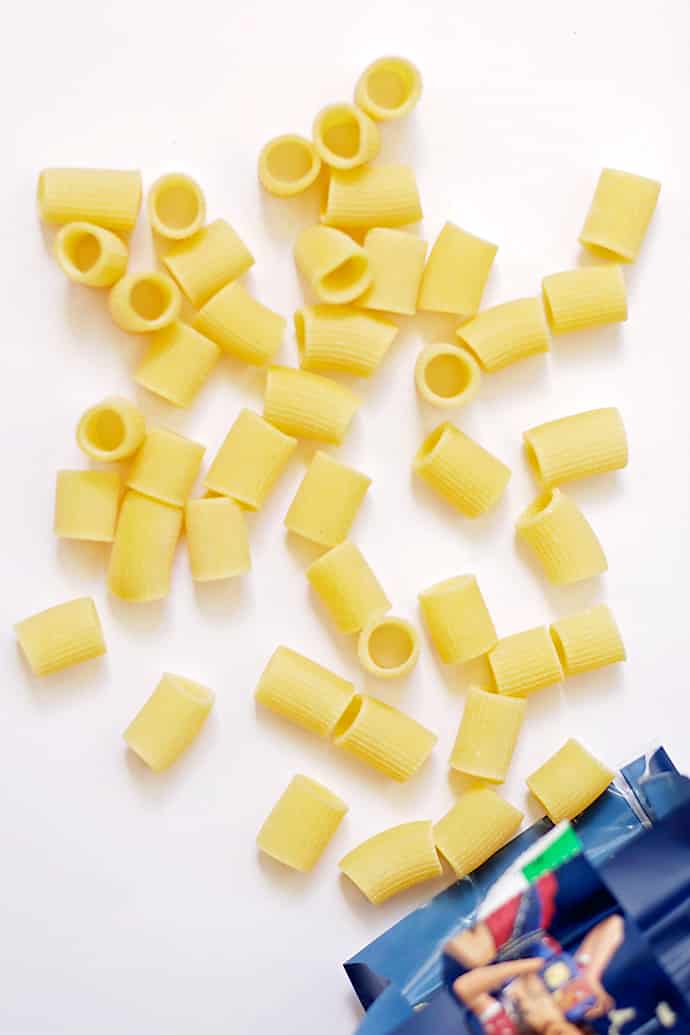 Additionally (because apparently I need to justify my culinary decisions out loud today), I was thinking that it had been entirely too long since B.Britnell featured Goat Cheese. We all need more goat cheese in our lives. This is a simple fact of life.
Onion and squash are chopped and herbs added.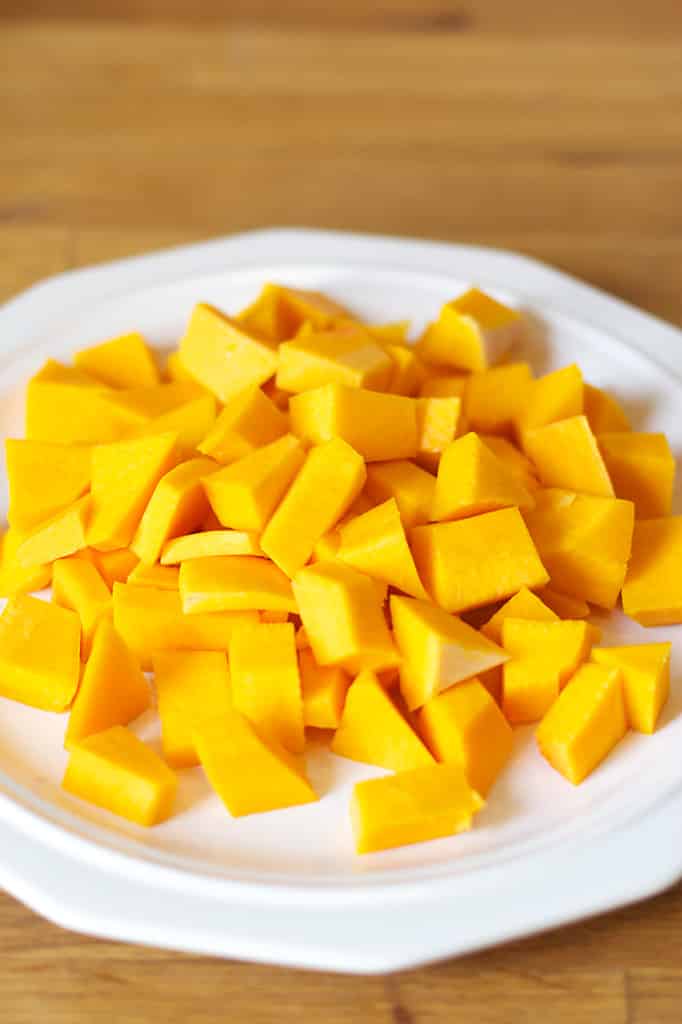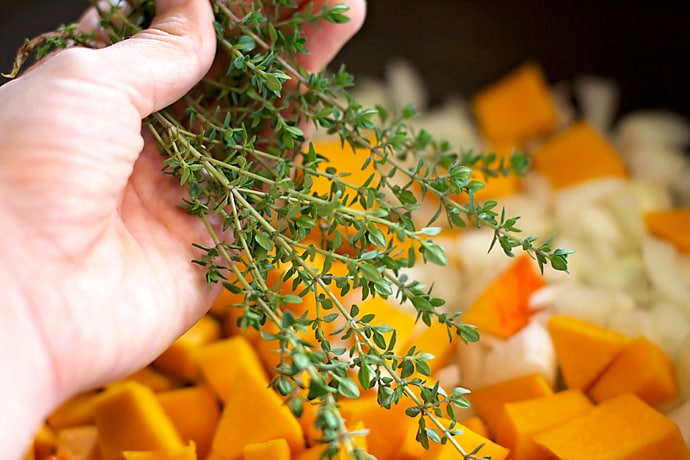 And it's sauteed while the pasta cooks.
Once it's all done, add the pasta to the veggies
Stir in cheese and a bit of S&P and you're ready to enjoy!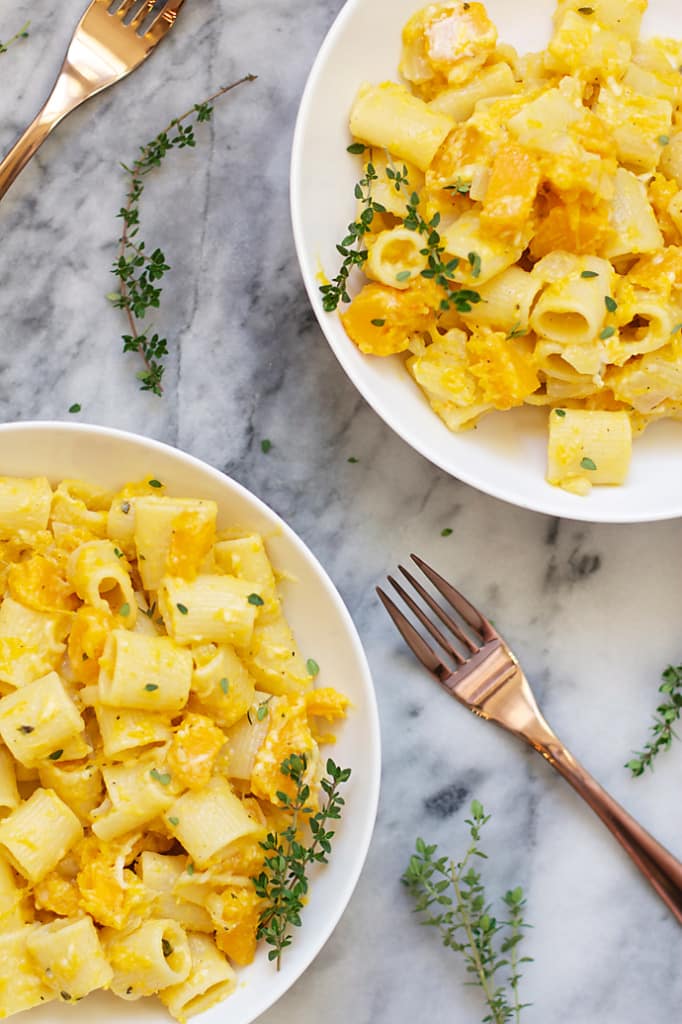 Print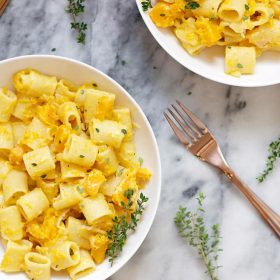 Butternut Squash Rigatoni with Goat Cheese
---
Prep Time: 5 minutes
Cook Time: 10 minutes
Total Time: 15 minutes
Yield: 2 1x
Scale
Ingredients
1.5 cups of rigatoni (or as much as you need for 2 people)
1/2 medium butternut squash, peeled and diced
1 cup of chicken or vegetable stock, divided
small onion, diced
2 tablespoons of oil (I used olive oil)
2 sprigs of thyme
1/4 cup shredded Parmesan or Romano
2–3 tablespoons of goat cheese
Salt & Pepper to taste
---
Instructions
Combine the onion and thyme (taken off of the sprigs) and saute in the olive oil for 10 minutes.
Begin to cook pasta according to packaging directions.
Add in the cubes of squash and HALF of the stock to the pan with the onion.
Continue to cook squash, adding in a bit more stock every couple minutes, until the squash is tender and easily pierced by a fork. Remove from heat.
Once pasta is cooked and drained, add it to the pan with the squash and onion.
Immediately add the romano and goat cheese and stir until the cheese is fully melted and combined.
Salt & Pepper to taste and ENJOY!!
---