Chocolate Covered Buttocks
This post may contain affiliate links. Please read my disclosure policy.
I am THRILLED that it is Friday. Like, more than I am usually am. This week was crazy at work and I'm looking forward to some time to breathe! I hope you all have a wonderful, relaxing, and WARM weekend. With that said, here are my 5 things:
1) If you saw this post on Tuesday, you'll see the recipe that I shared for chocolate covered heart shaped strawberries. Apparently, these don't look like hearts to people but rather big brown butts. I was disappointed at first and then decided butts are okay. It's better than them looking like balls or boobs I suppose. My sister-in-law even recommended that this valentines day treat could come with the tag line "You've got a cute butt!". That's v-day appropriate. Right? :)
2) I live right off of a busy road and JUST so happen to have a liquor store right around the corner from my house. It's starting to cause problems in my life. I may have walked to the liquor store wearing slippers…on multiple occasions (is it weird that I wear slippers?). Anyways, I need to move. It's mostly interfering with my efforts to be healthy because I keep finding myself being great all day and then end up drinking a quarter of my daily calories in wine at night.
3) I haven't had a case on my cell phone since Halloween and (knock on wood!) it hasn't gotten any cracks or scratches or anything. That being said, I need a cute case for my iPhone if you have any recommendations.
4) I cut my own hair again this week, added a bunch of layers, and I'm genuinely proud of how well it turned out! Maybe I should quit my job and go to beauty school! Nah. However, I am seriously considering a career change to being a graphic designer. Shoot….that would likely require me to get another degree. Hmmmm.
5) I have this picture on my phone about 100 times and yet I'm still happy to capture it on every trip to the dog park.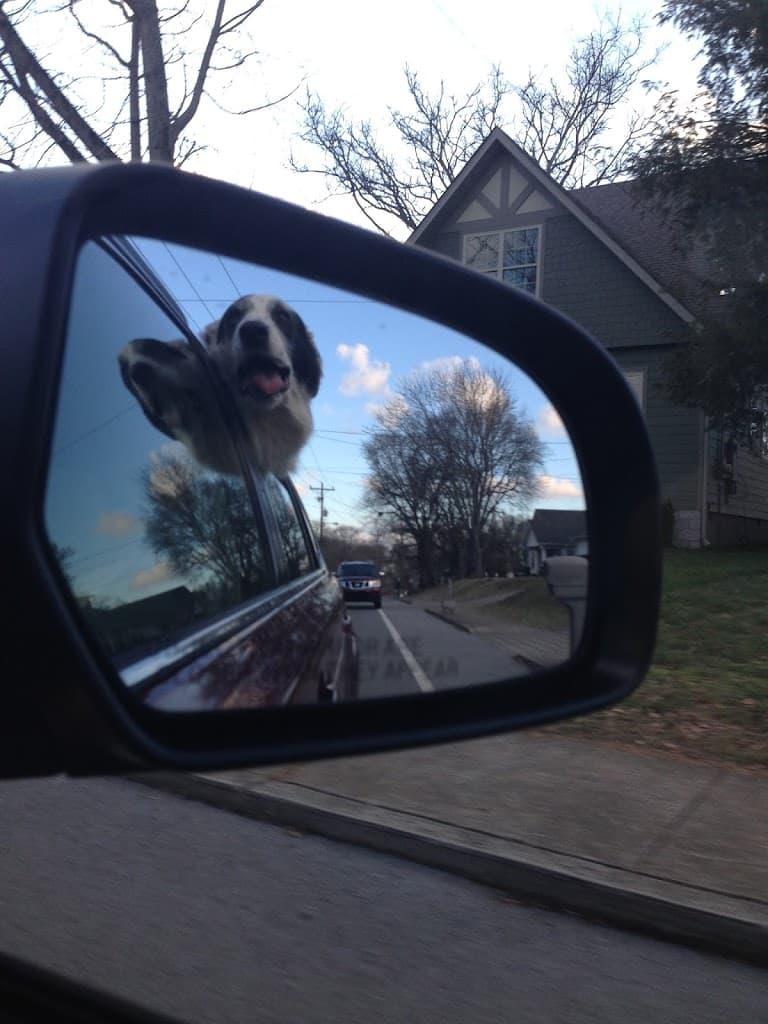 Linking up with Ashley and Whitney and the Good Life
This post may contain affiliate links. Please read my disclosure policy.