Coconut Flour Blueberry Donuts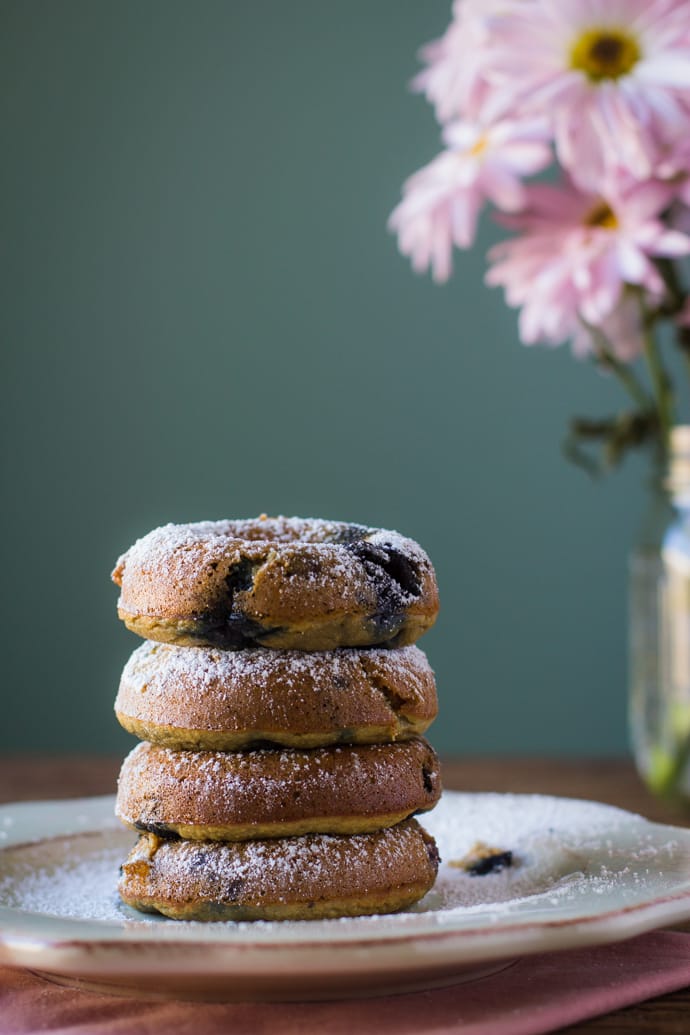 Last weekend I had a couple friends over and they collectively agreed that my house smelled of blueberries. For whatever odd reason, I was very pleased by this. Especially since I hadn't done any baking (especially with blueberries) in a while and I rarely have candles burning or other smelly things around the house. So, these donuts are in honor of my lovely blueberry smelling home.
It took me a while to get the consistency of these donuts right. Coconut flour is a tricky little thing to bake with! But, I figured it out and made some yummy donuts with it!
Coconut oil and honey are melted and added to a food processor. Don't skip the melting part!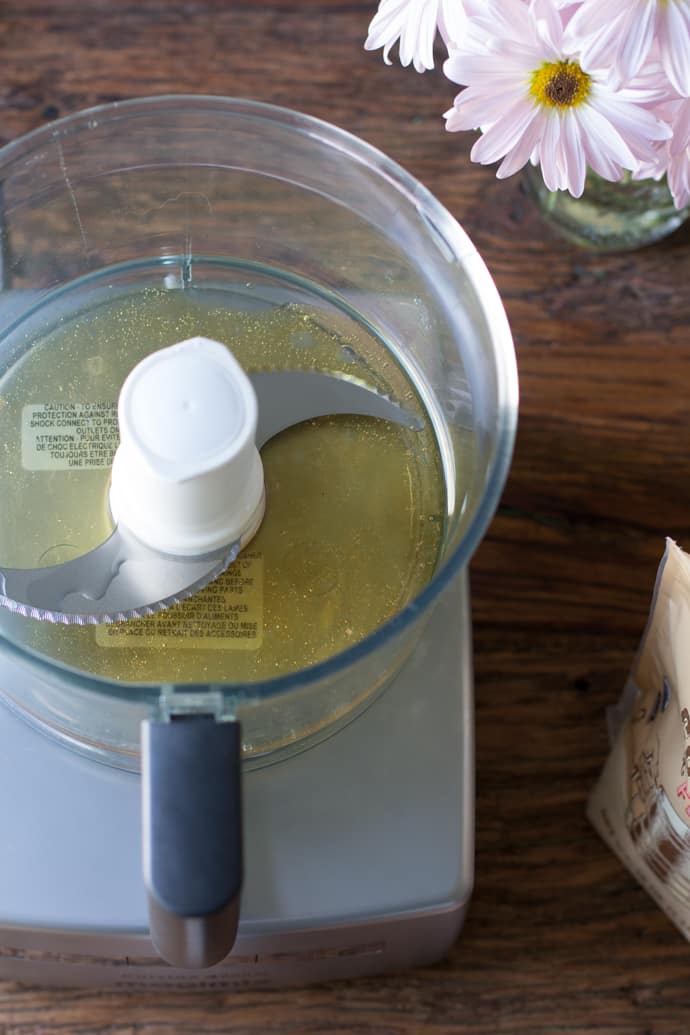 Then pretty much everything else is added (you know I like my recipes easy).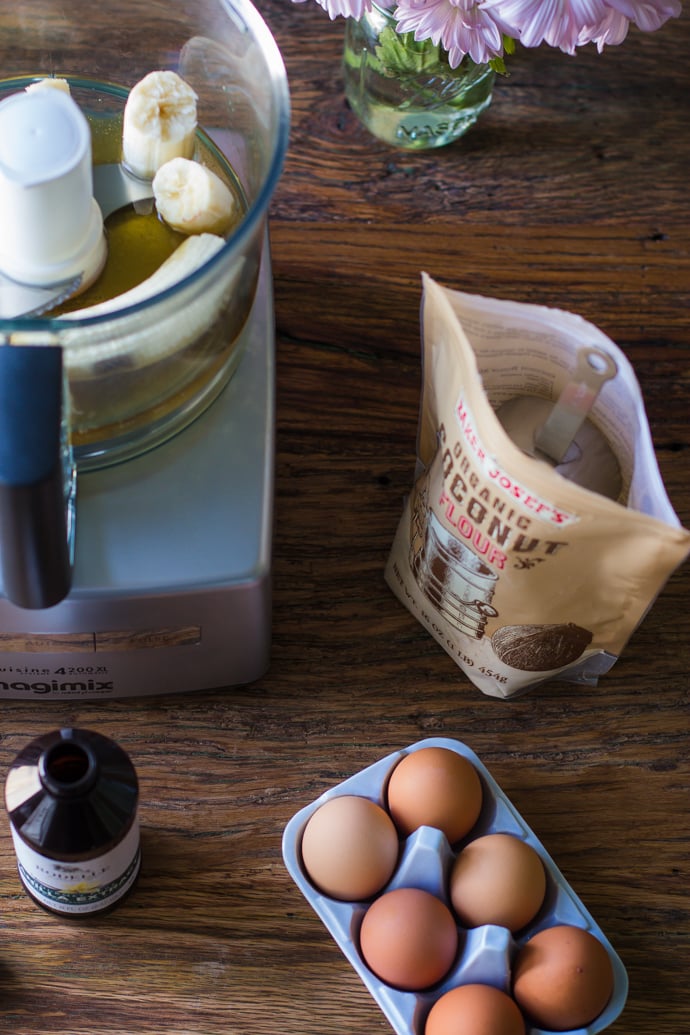 Lot's of eggies go into this one…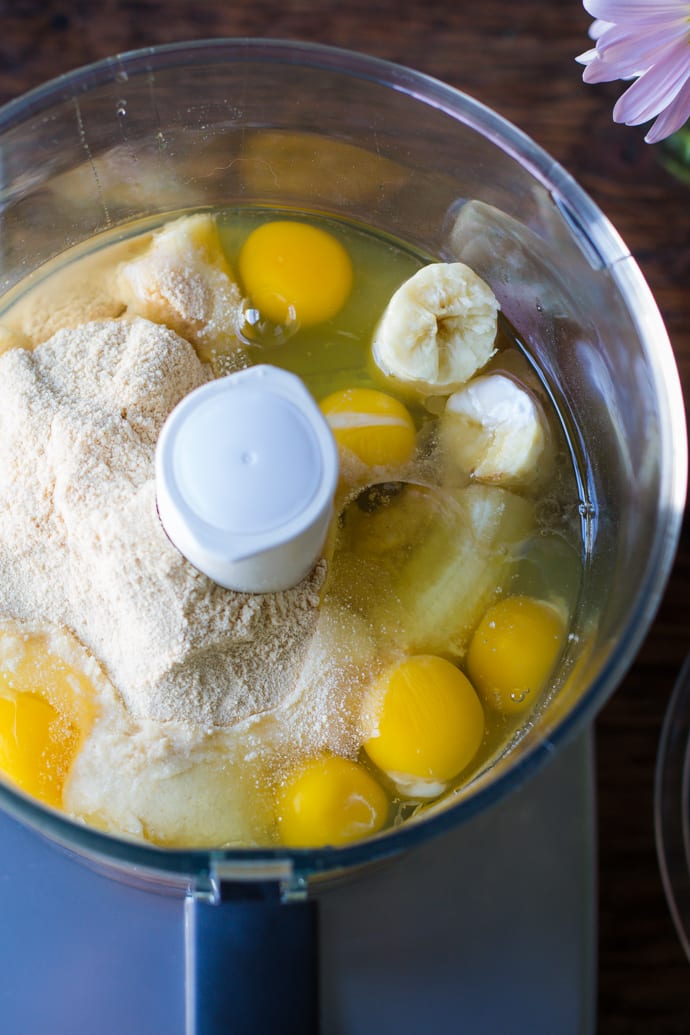 It is all blended up to a nice cakey consistency.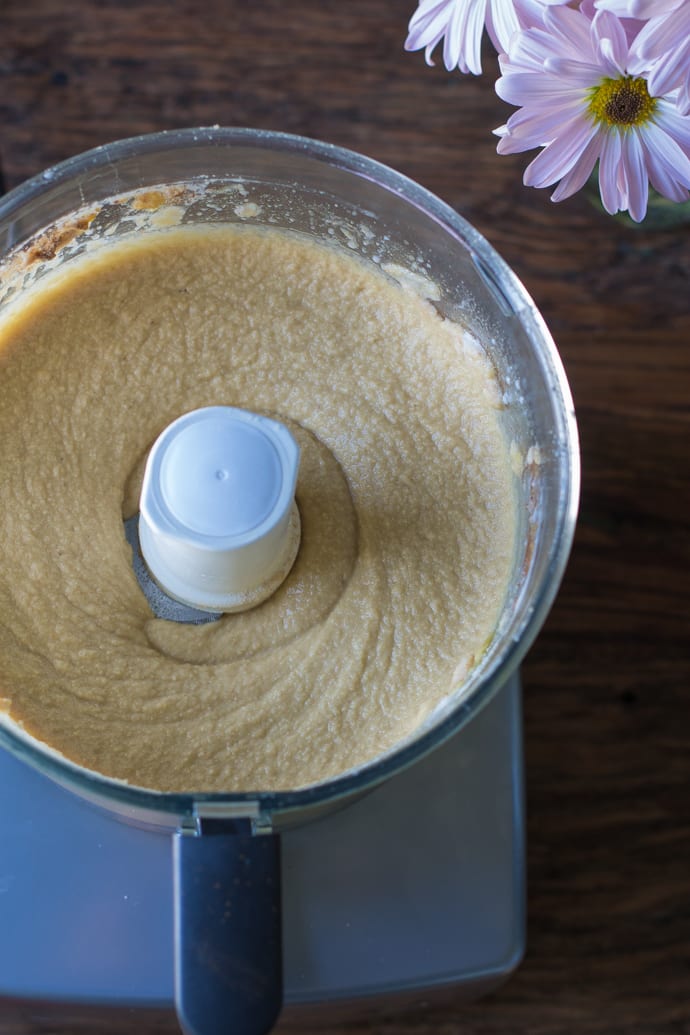 And then the blueberries are stirred in.
I didn't take a picture of it but when using a donut pan, I find it easiest to spoon all of the mixture into a plastic baggie, cut a hole in the corner, and pipe the batter into the pan.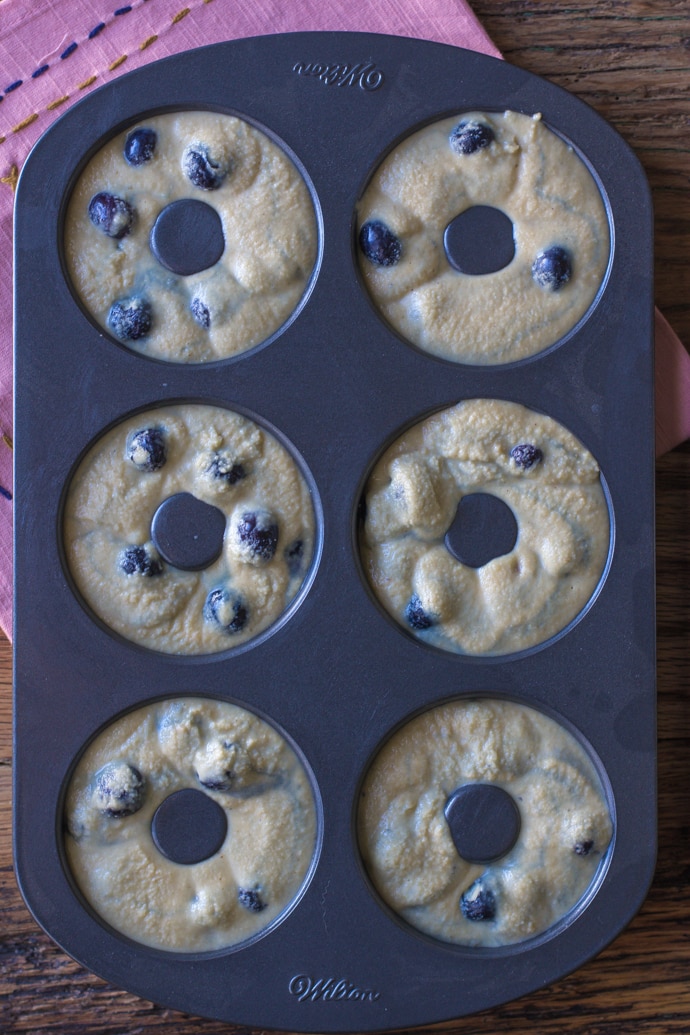 Give the pan a good few bangs on the counter to level it out and then throw it in the oven to bake for about 20 minutes.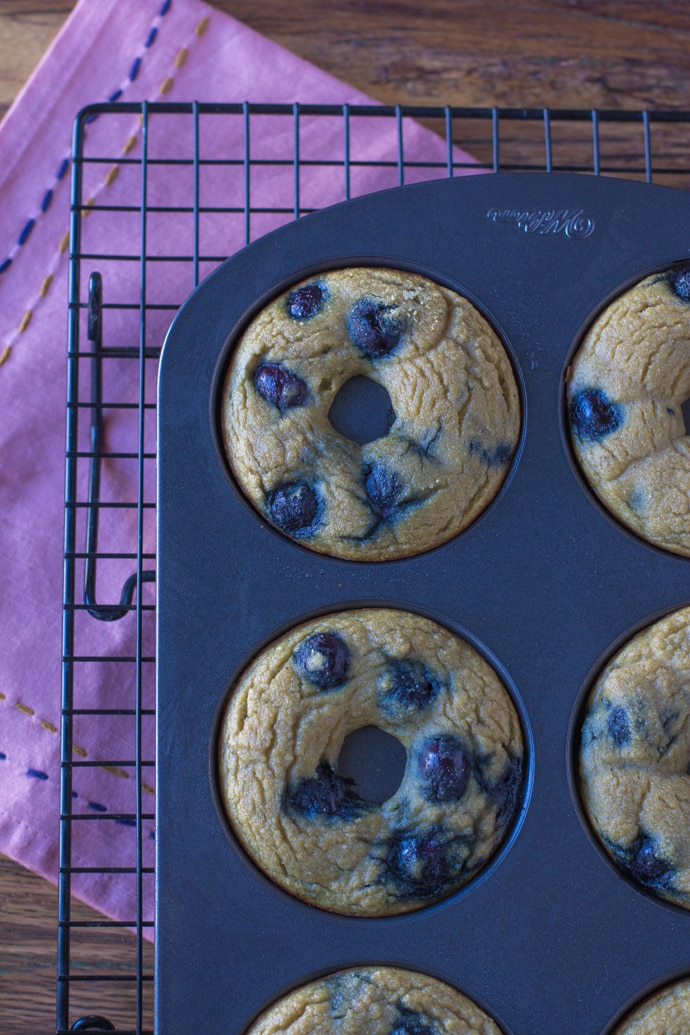 These donuts come out warm and soft and SO delicious!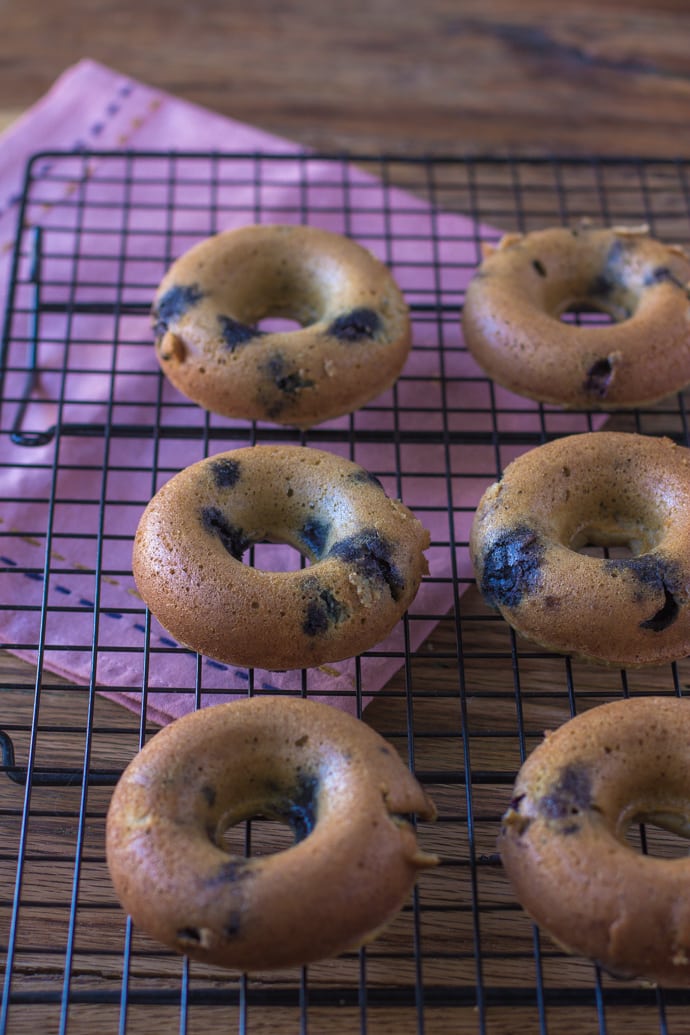 I sprinkled mine with a bit of powdered sugar for a touch of extra sweetness.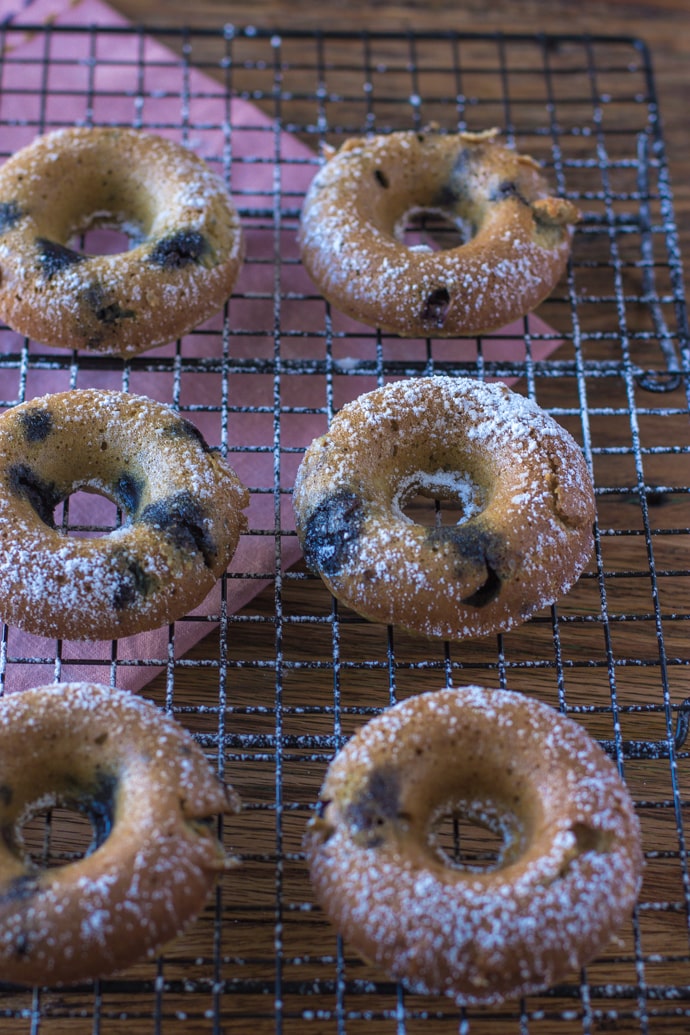 I really enjoyed testing out the use of coco powder in baking. I really want to try a couple more recipes with it now.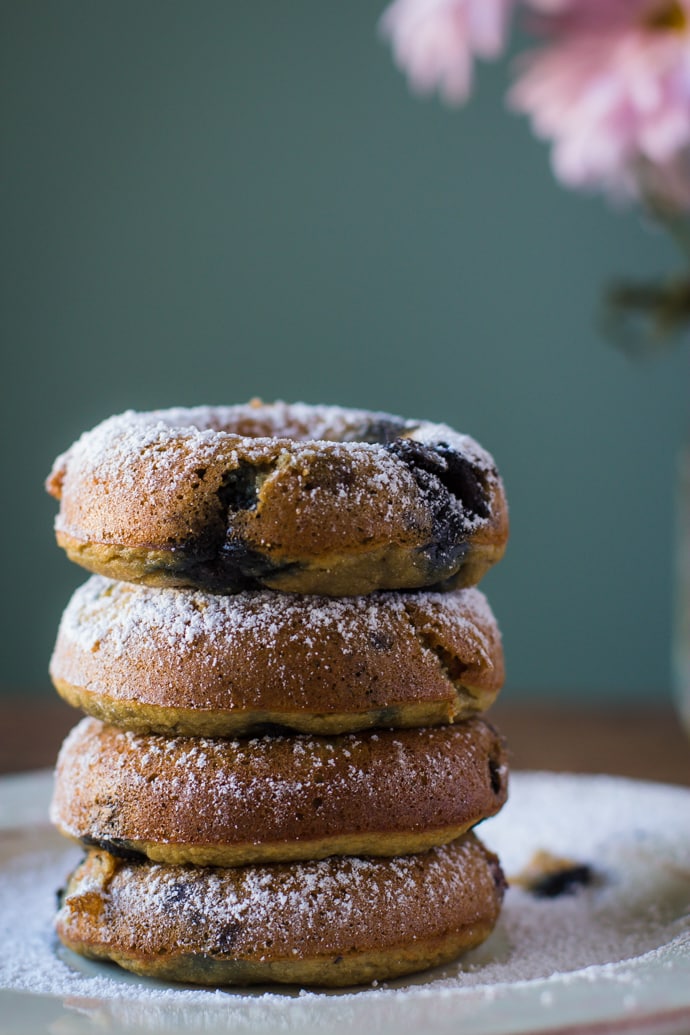 Print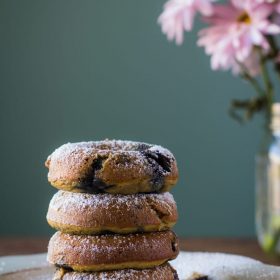 Coconut Flour Blueberry Donuts
---
Prep Time: 10 minutes
Cook Time: 15 minutes
Total Time: 25 minutes
Yield: 12 1x
Scale
Ingredients
1/4 cup of coconut oil, melted
1/4 cup of honey, melted
2 ripe bananas
1/4 cup of coconut flour
6 eggs
2 tablespoons of milk (I used almond milk), plus more if needed
1/2 teaspoon of salt
1 teaspoon of vanilla extract
1/2 teaspoon of cinnamon
1 teaspoon of baking powder
3/4 cup of fresh or frozen blueberries
---
Instructions
Pre-heat oven to 400 degrees F.
Melt the coconut oil and honey and add to the bowl of a food processor or blender.
Add in all of the remaining ingredients MINUS the blueberries and process until the mixture is fully combined. Add in more milk (1 tablespoon at a time) if the mixture is overly thick.
Add in the blueberries and stir with a spoon to combine.
Pour the batter into a plastic baggie and cut a hole in the corner.
Pipe the batter into a donut pan and then give the pan a couple good bangs on the counter to level it out.
Bake for 15-20 minutes or until golden brown and a tooth pick comes out clean.
ENJOY!!
---