Creamy Tomato One Pot Pasta
Creamy Tomato One Pot Pasta– this vegan dinner is so ridiculously easy to throw together and your new favorite weeknight meal :D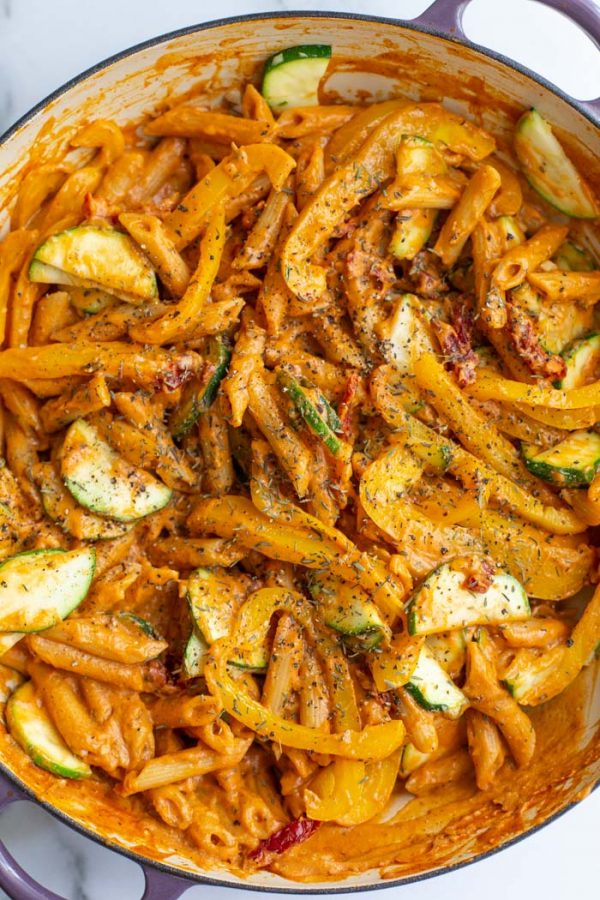 One of the things that y'all have been asking for more lately is EASY one pot plant based dinners and that is exactly what this creamy tomato one pot pasta is. It's not the *prettiest* dish that I've ever made but I promise it's SO SO TASTY!
My goal for this was to make something that felt very summery and uses up ALL of those yummy seasonal veggies that are so cheap at the store right now. Mission accomplished! You could use any veggies in this really but we happened to have zucchini and bell peppers on hand so that's how I've made this.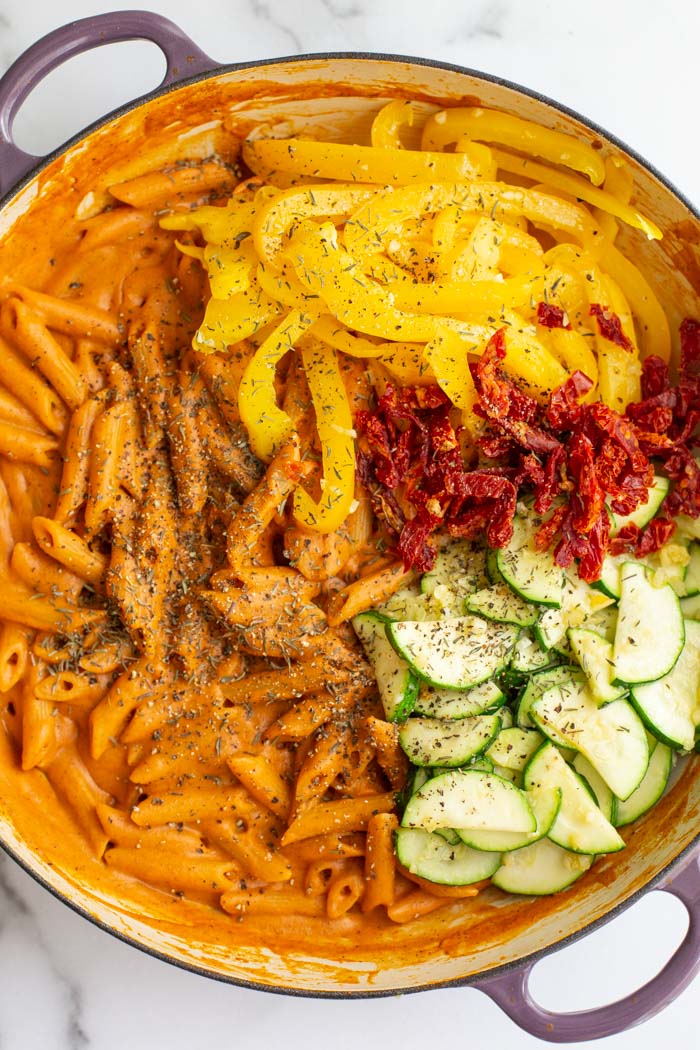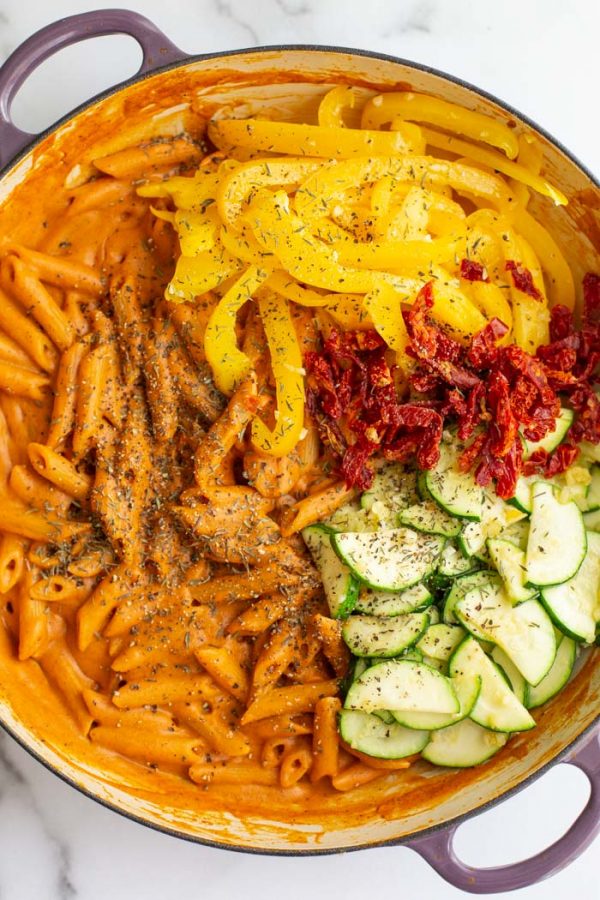 One of the things that I HATE is when I see a recipe that calls for cashews soaked overnight. I totally get that it's a necessary evil of blending up cashews but I never ever remember to do it. SO, I was very happy to find out that it was possible to flash soak cashews by boiling them in water for 20 minutes. I learned this from one of my clients, Lexi from Lexi's Clean Kitchen. HERE is her post all about making cashew cream if you're interested.
I used Lexi's method for soaking the cashews and then blended them together with some diced tomatoes and spices. The sauce for this is very similar to the VERY FIRST vegan recipe that I ever posted on my blog and I wanted to give it a fresh look :)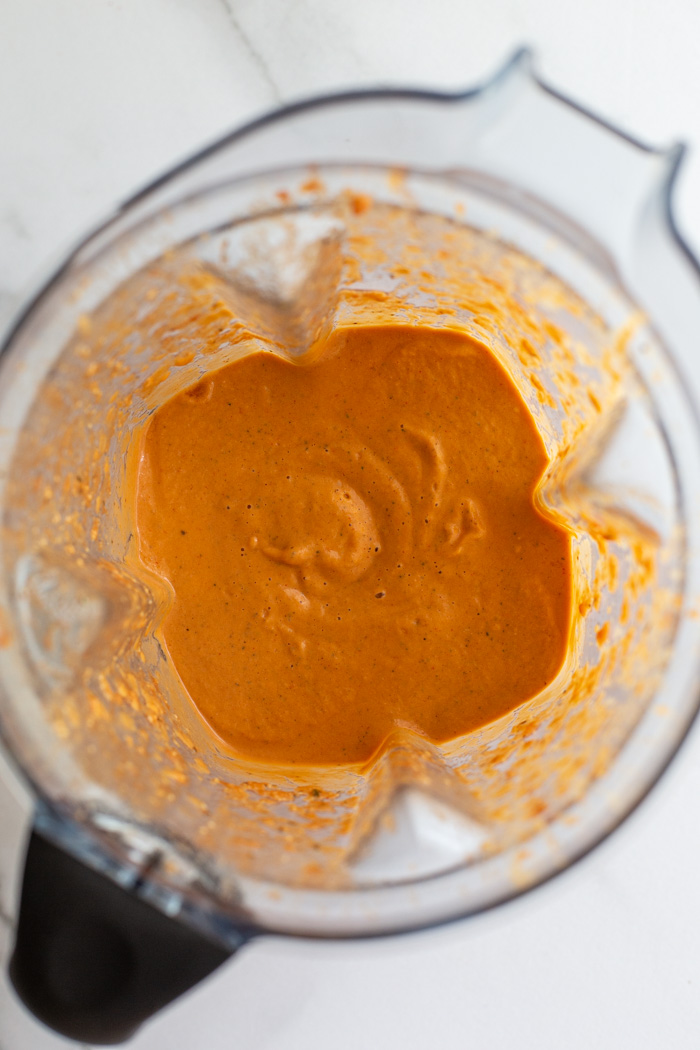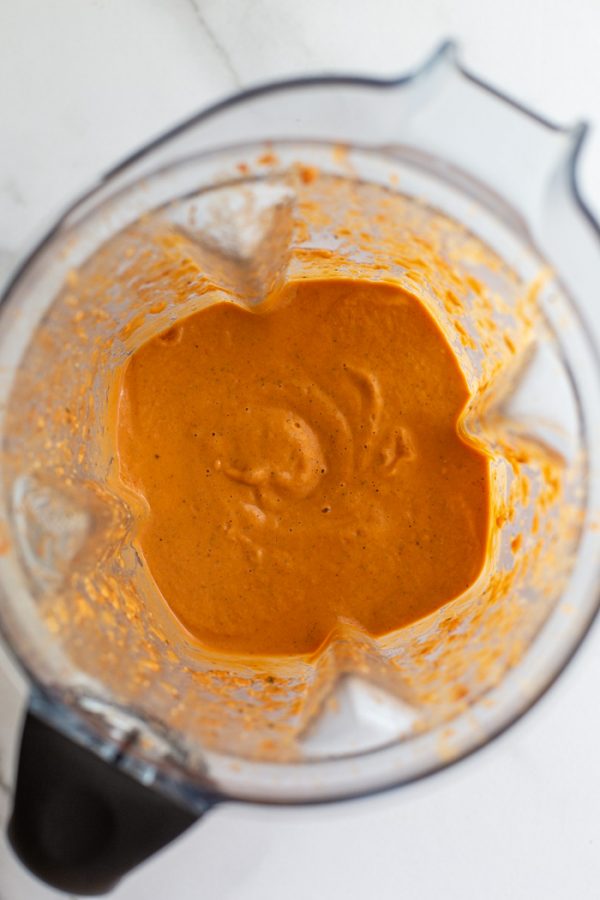 If you want this to cook even faster, you COULD saute the veggies in a separate skillet while the pasta is cooking. But if you're looking for as FEW pots to clean as possible then the one pot method is for you!
Personally, I'm an extremely impatient person so often make this in 2 skillets so I can have it ready in just about 15 minutes. But, either way works well :)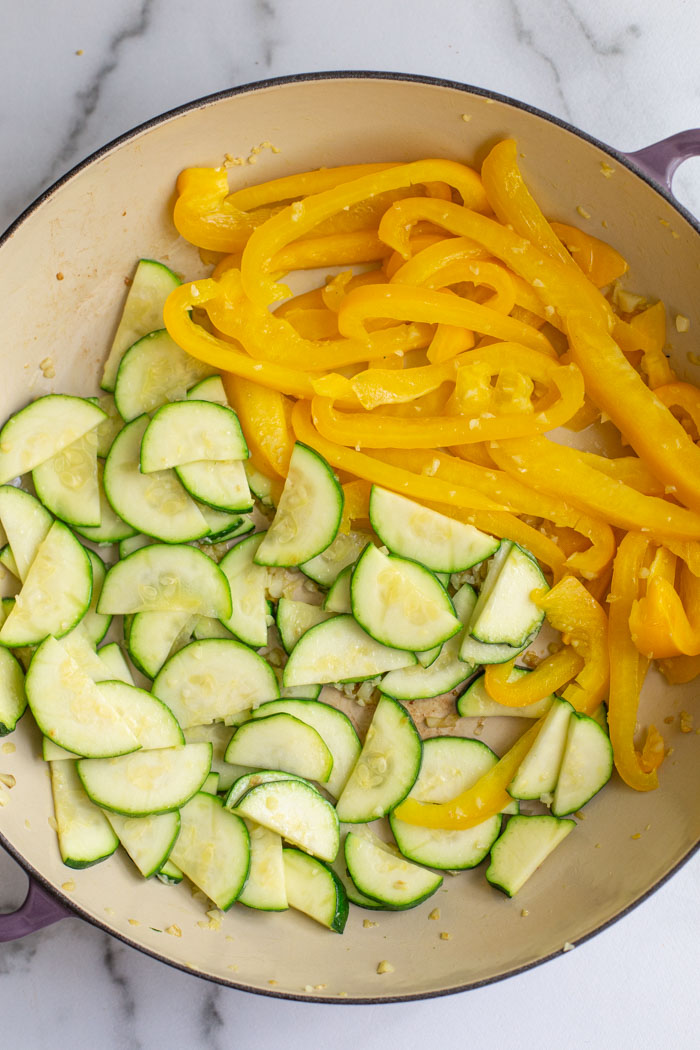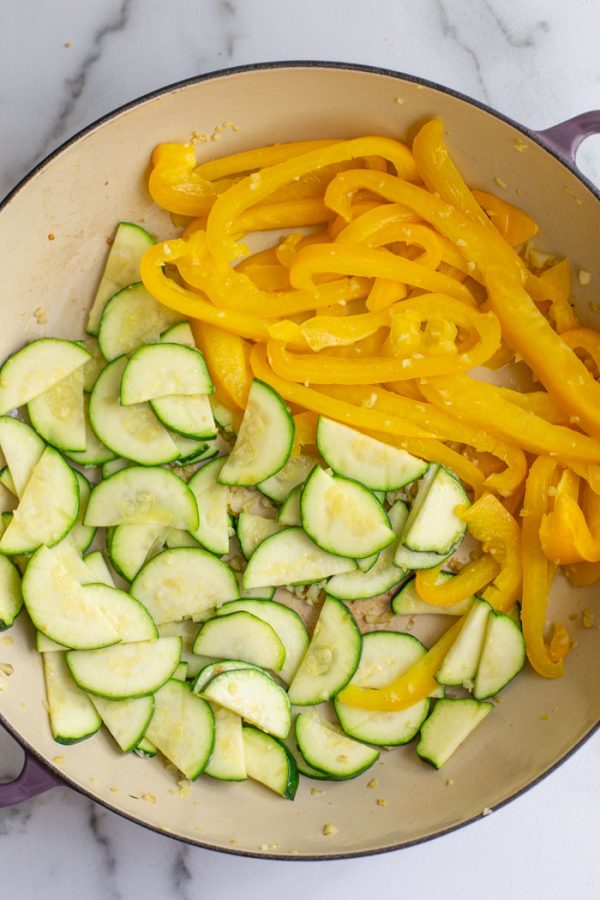 Should I make more one pot vegan dinners like this? Are you into these? Let me know because I've been having so much fun creating these easy weeknight plant based meals for you!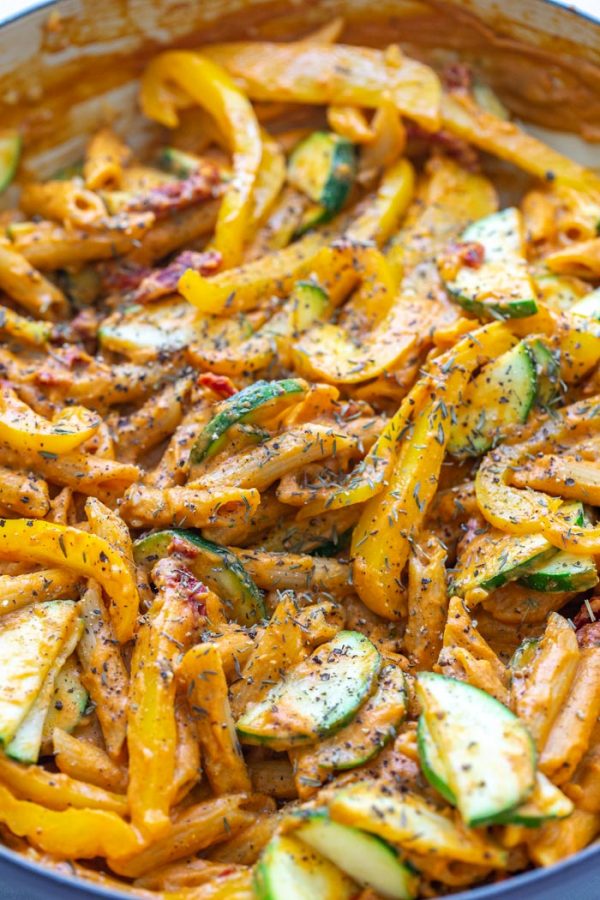 Print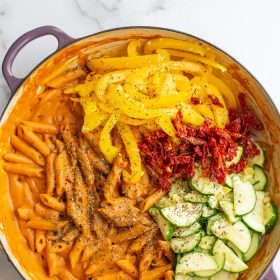 Creamy Tomato One Pot Pasta
---
Author:
Prep Time: 20 minutes
Cook Time: 20 minutes
Total Time: 40 minutes
Yield: 4 servings 1x
Description
Easy and DELICIOUS Vegan Creamy Tomato One Pot Pasta
---
Scale
Ingredients
8 ounces of penne pasta
1 tablespoon of oil
1 bell pepper, thinly sliced
2 large cloves of garlic, minced
1/4 cup of packed sun dried tomatoes, chopped
1 cup of chopped zucchini, about 1 large
For the sauce:
1/2 cup of cashews
15 ounce can of diced tomatoes
1 teaspoon of dried basil (can also use fresh chopped)
1 teaspoon of paprika
1 teaspoon of cumin
Salt and pepper to taste
2 cups of water
---
Instructions
You can either soak the cashews overnight OR quickly soften them by boiling the cashews in water for 20 minutes. To do this, simply place the cashews in a pot and cover them with water. Bring to a boil and boil lightly for 20 minutes. Drain the water and let cool.
In a large skillet, heat the oil and once hot, add in the bell pepper and zucchini. Cook for 8 minutes, stirring frequently, until the veggies begin to soften. Add in the garlic and cook for 2 additional minutes. Place the veggies on a plate and set aside.
Make the sauce by combining soaked and drained cashews, diced tomatoes, herbs, paprika, cumin, salt, and pepper in a blender. Blend until completely smooth which can take a few minutes.
Without bothering to whip the skillet clean, add in the water and tomato/ cashew sauce and bring to a simmer. Add in the pasta and cook until the pasta is al dente, about 8-10 minutes.
Once the sauce has thickened, add the veggies back into the skillet as well as the sun dried tomatoes. Season with additional salt and pepper as needed and cook another couple of minutes. Serve and enjoy!
---
Category: Pasta
Method: stove top
Cuisine: american
Keywords: vegan dinners, vegan recipes, one pot vegan