Dying my hair
This post may contain affiliate links. Please read my disclosure policy.
Over the summer I decided to get golden highlights in my hair for the first time since I was in high school. I really liked them but as they started to grow out, I decided I'd just go back to my natural color rather than getting them redone. Since I've been successfully trimming my own hair, I thought I'd try coloring it too. How hard could it be to dye hair a darker color, back to the natural color?
You can really see the highlights in this picture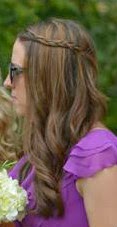 Well, let me tell you….I'll think long and hard before ever coloring my own hair again by myself. I really should have read a little bit more about the process before starting but I've never been one for patience. The first mistake I made was not wearing any gloves. YIKES! I realized a few minutes in that I should get some but by that point, my left hand was already dyed. I was able to get most of it off but 3 days later my hand still looks like I have some weird skin disease. Next mistake I made was not sectioning my hair properly. It would have also been very helpful if I had waited till my husband could help me a little. Again, I need to work on my patience.
In the end, it turned out okay though. I did make a big mess but that's just life. I didn't quite get all of the gold out but I no longer have a line across my head when I put my hair up from where the color has grown out. That's all I really wanted.
Here's what I bought at Sally's to use: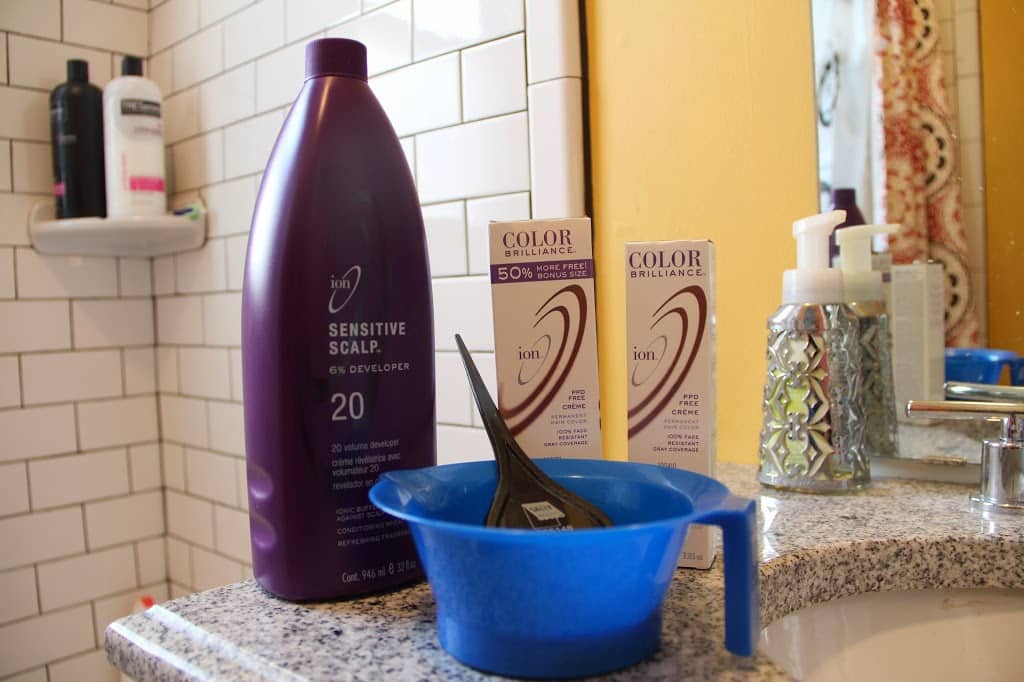 Do you have any crazy hair coloring stories??
This post may contain affiliate links. Please read my disclosure policy.