Easy French Toast
This post may contain affiliate links. Please read my disclosure policy.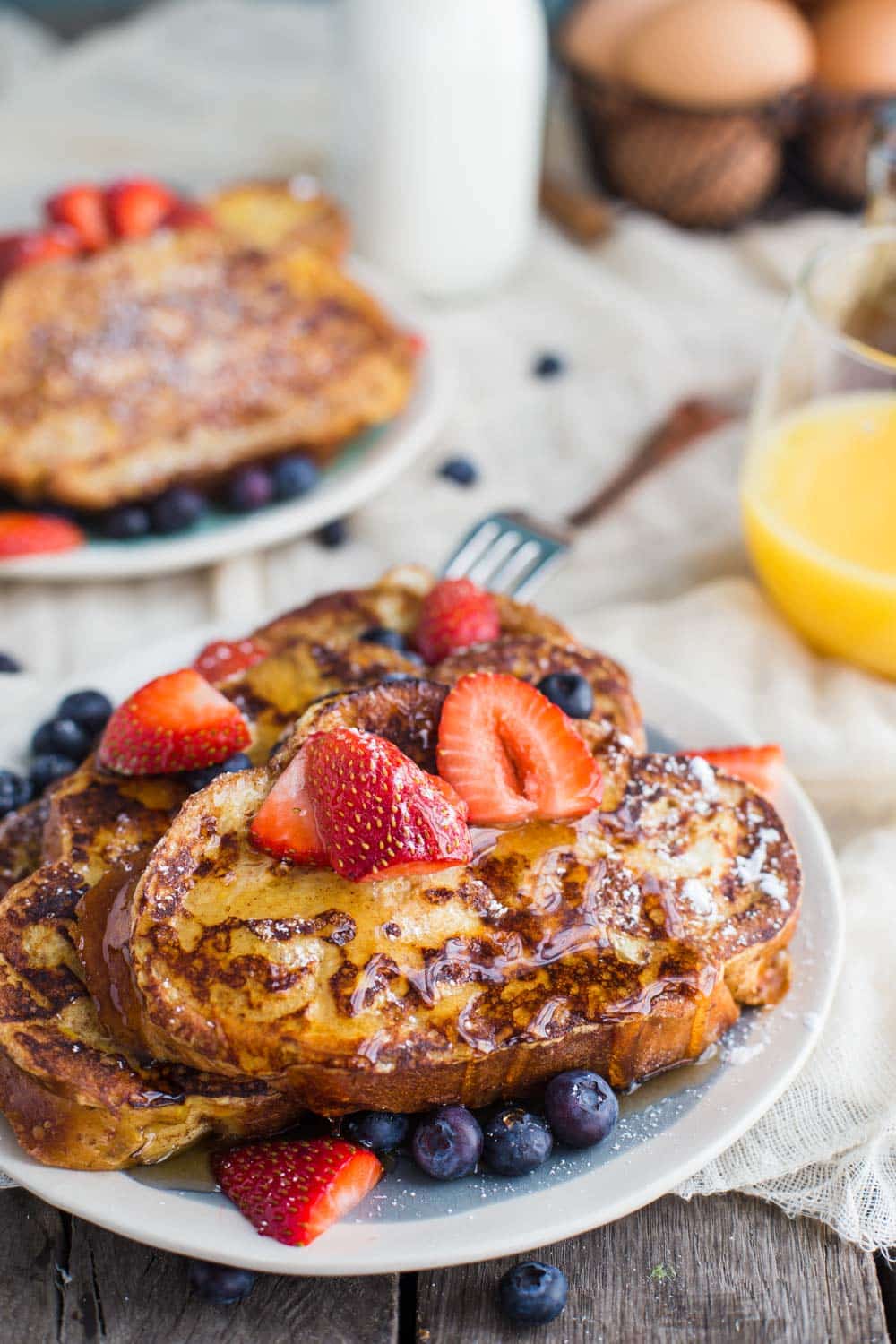 Have I ever told you about my bright purple front door? When we moved into our new house, the door was a faded red color and seeing as it fit so perfectly with the look of the house, I naturally needed to change it.
First I tried a light turquoise-y color that looks like it belongs on the front of a beach house. I think that would have worked okay with the house BUT it totally clashed with the trim and I wasn't about to repaint ALL the trim. Then I decided on a darker blue color that's somewhere between baby blue and royal blue. I looked online at paint colors, picked one out and then bought it at the store.
As we were painting the first coat, Stephen and I both noticed that the color had a strong purple tone to it. I thought that maybe once it dried it would be the right color. I was very wrong. Long story short: never look at paint colors online and then just go buy it sight unseen. You'll end up with a purple front door. That very same weekend, I went and bought a NEW new color (that I think is the right color) and it's been sitting in a spare room for months. I'm sure we'll get around to painting it eventually.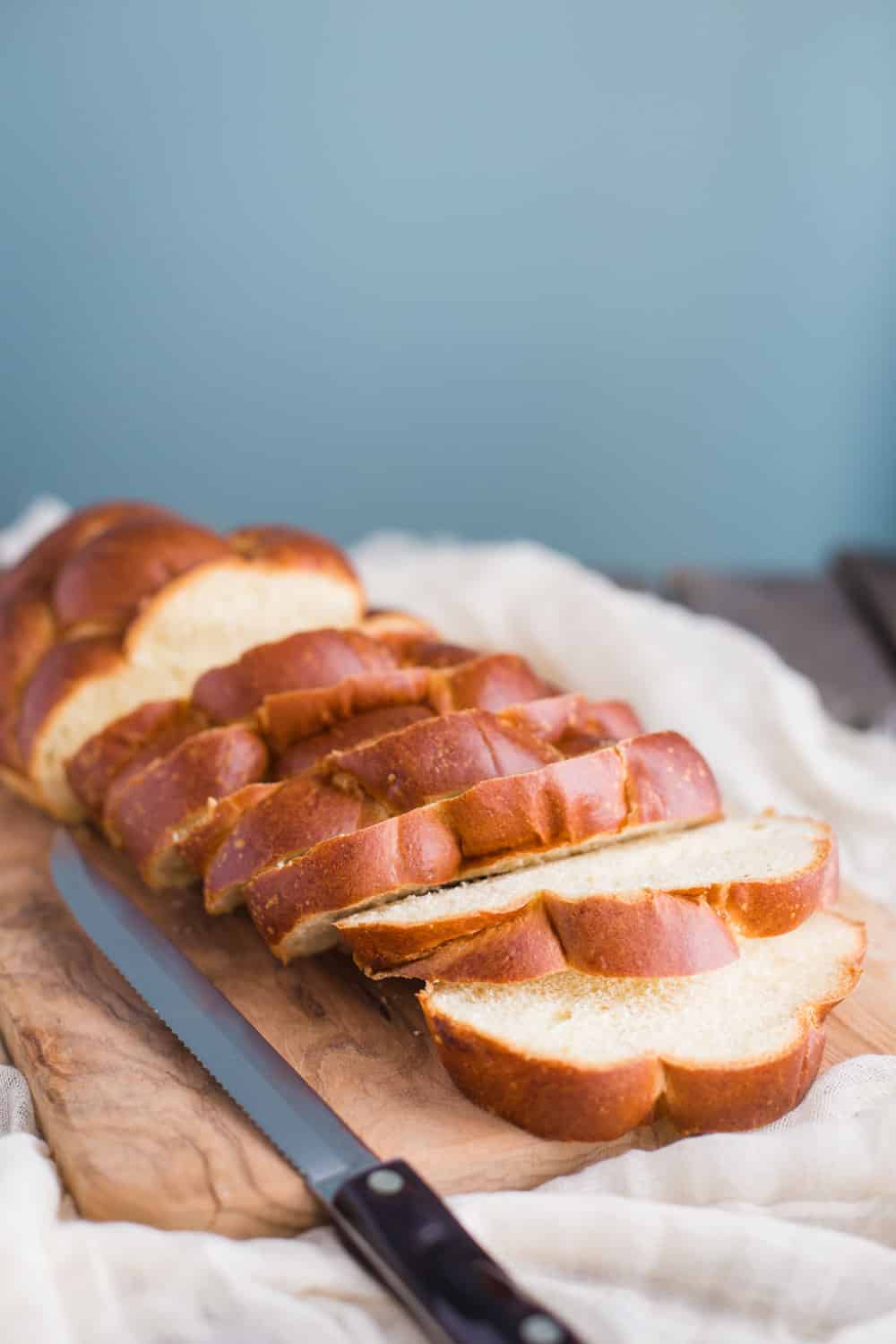 That has nothing to do with this Yummy & Easy French Toast Recipes with the exception that the new gallon of paint lives in the room that I most commonly set up for my food photography. It stares at me while I take photos, reminding me that my front door is still a funky shade of purple. I digress.
Let's talk French Toast bread. I grew up eating French toast made with store bought white or wheat bread. I think that my mom would often buy "Texas toast" type bread to make French toast with. In my adult years of making French toast, I've experimented with quite a few different kinds of bread. My favorites include French bread, Italian bread, and challah. These are all best at around the 3-4 day old mark.
For today's French toast, we're using challah. I don't have a lot of bread options in the stores around my house BUT there are a lot of great stores in the Nashville area and I happened to drive past one of them on Saturday morning and ran in just to see if they had this bread.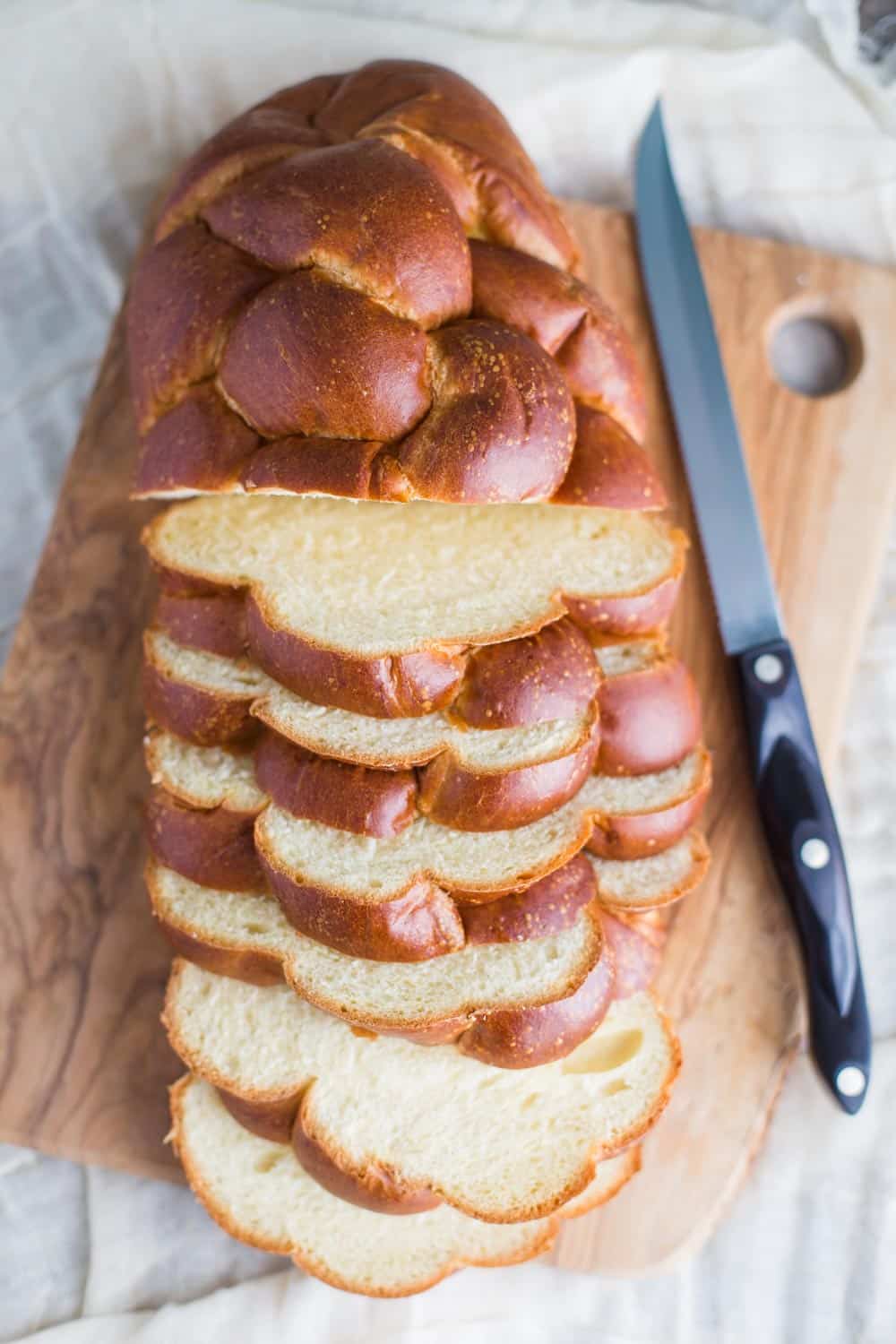 French toast puts on a pretty good front; it thinks it's fancy but we know better. It's easier than pretty much anything that you could make at breakfast besides a bowl of cereal.
All we do is whisk together some milk and eggs and then throw in a bit of cinnamon, nutmeg, vanilla, and a pinch of salt. I actually never measure these things out when I make it but I HAVE been measuring it lately just so that I would have a coherent recipe to share with you.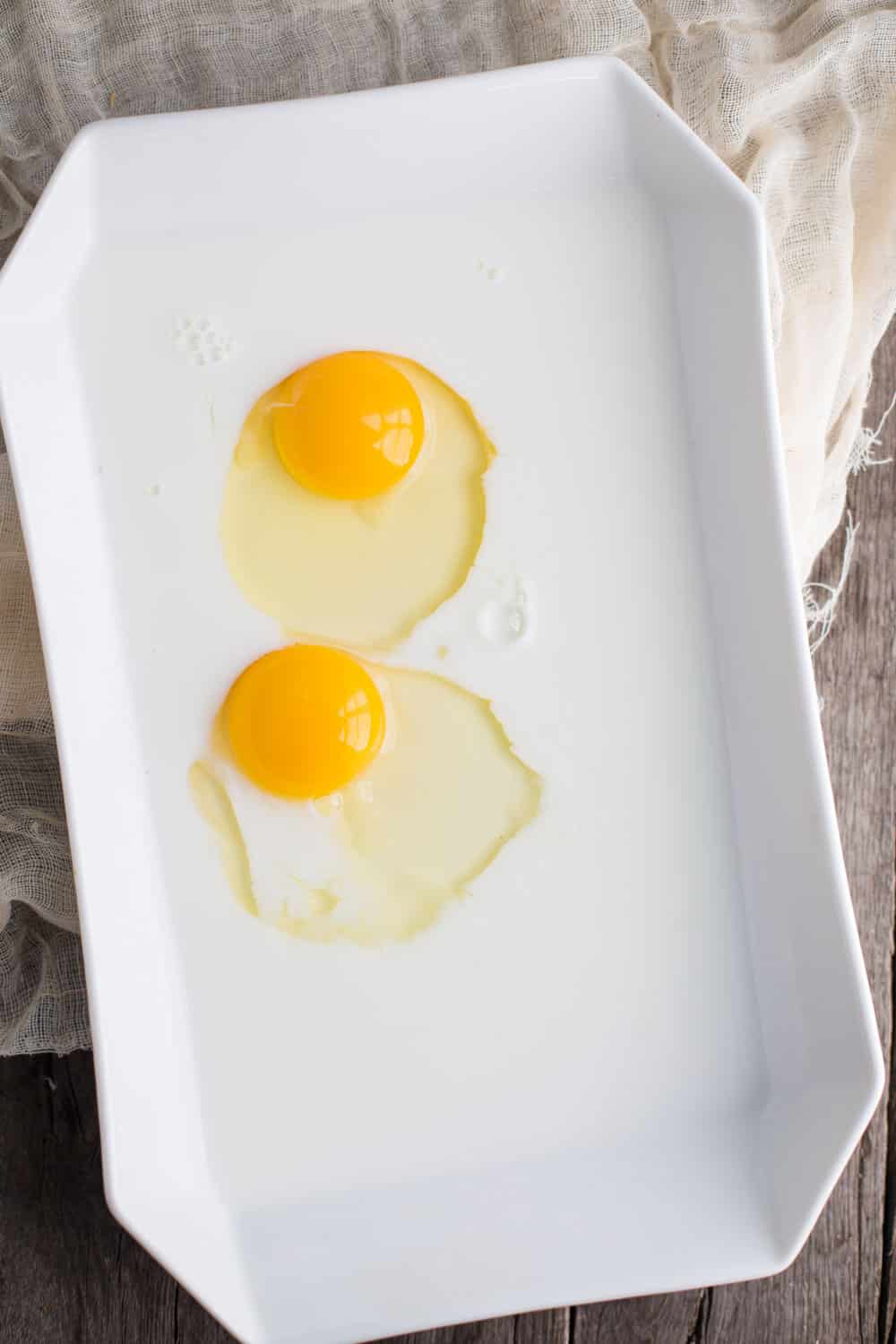 Then we let the bread take a brief bath in the egg mixture.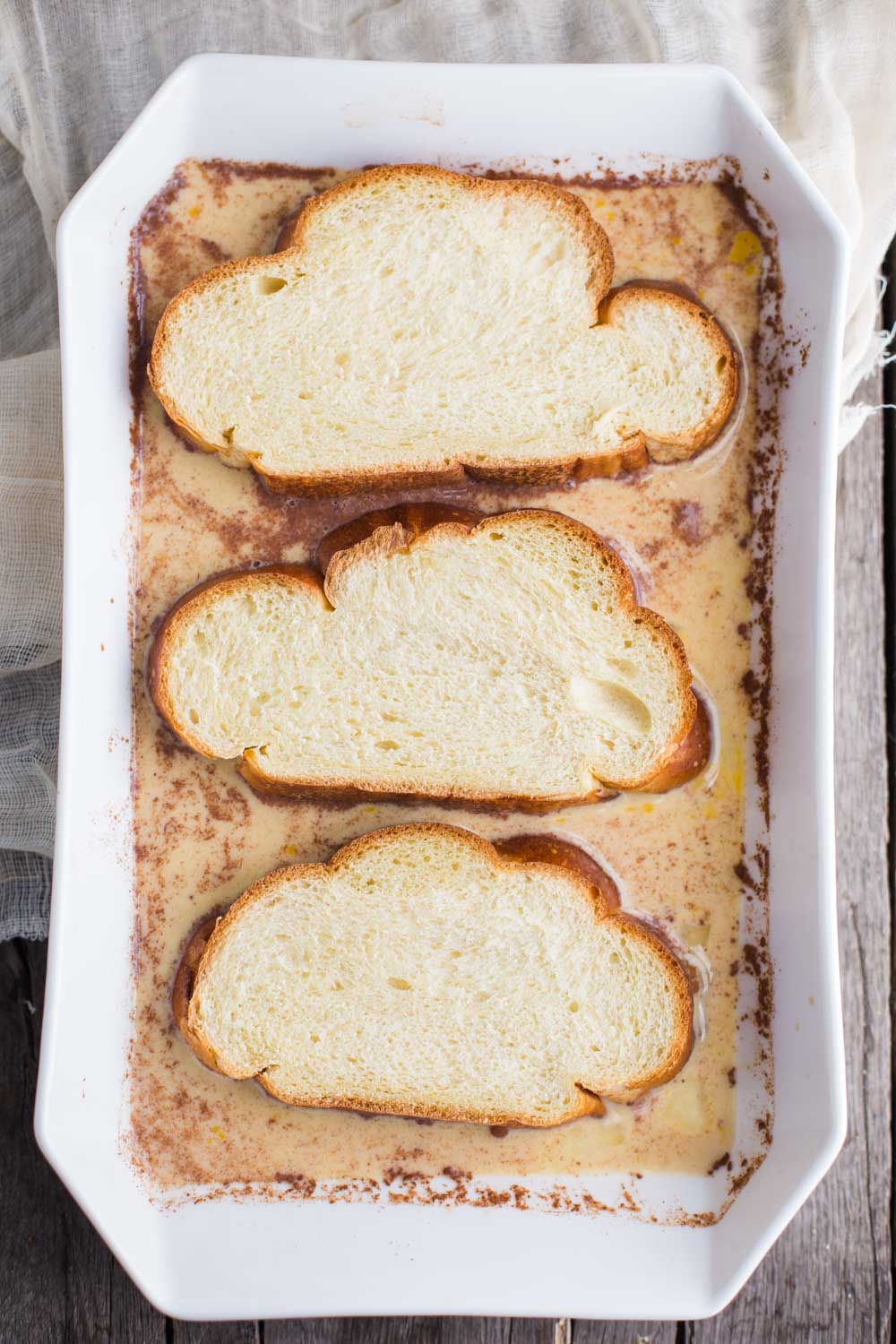 On both sides.
Sometimes I sprinkle a little extra cinnamon across the slices of bread because I'm a bit obsessed and is there such thing as too much cinnamon?
Then we just throw the bread in a skillet over medium heat for a few minutes on each side. And that's it.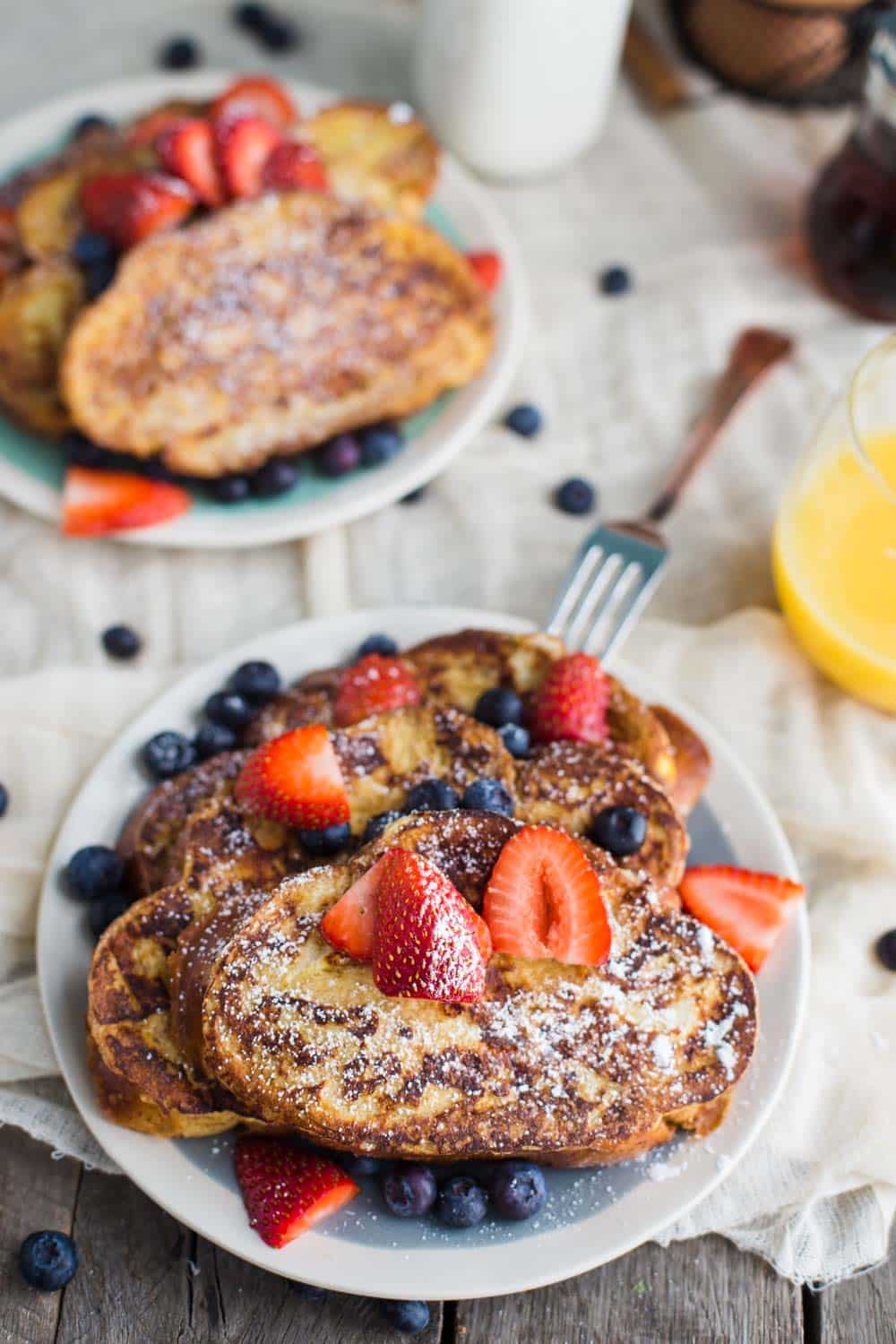 The fruit, while yummy, is totally optional. Syrup is a must. I'm a big fan of simple, classic maple syrup. Stephen often opts for a blueberry syrup.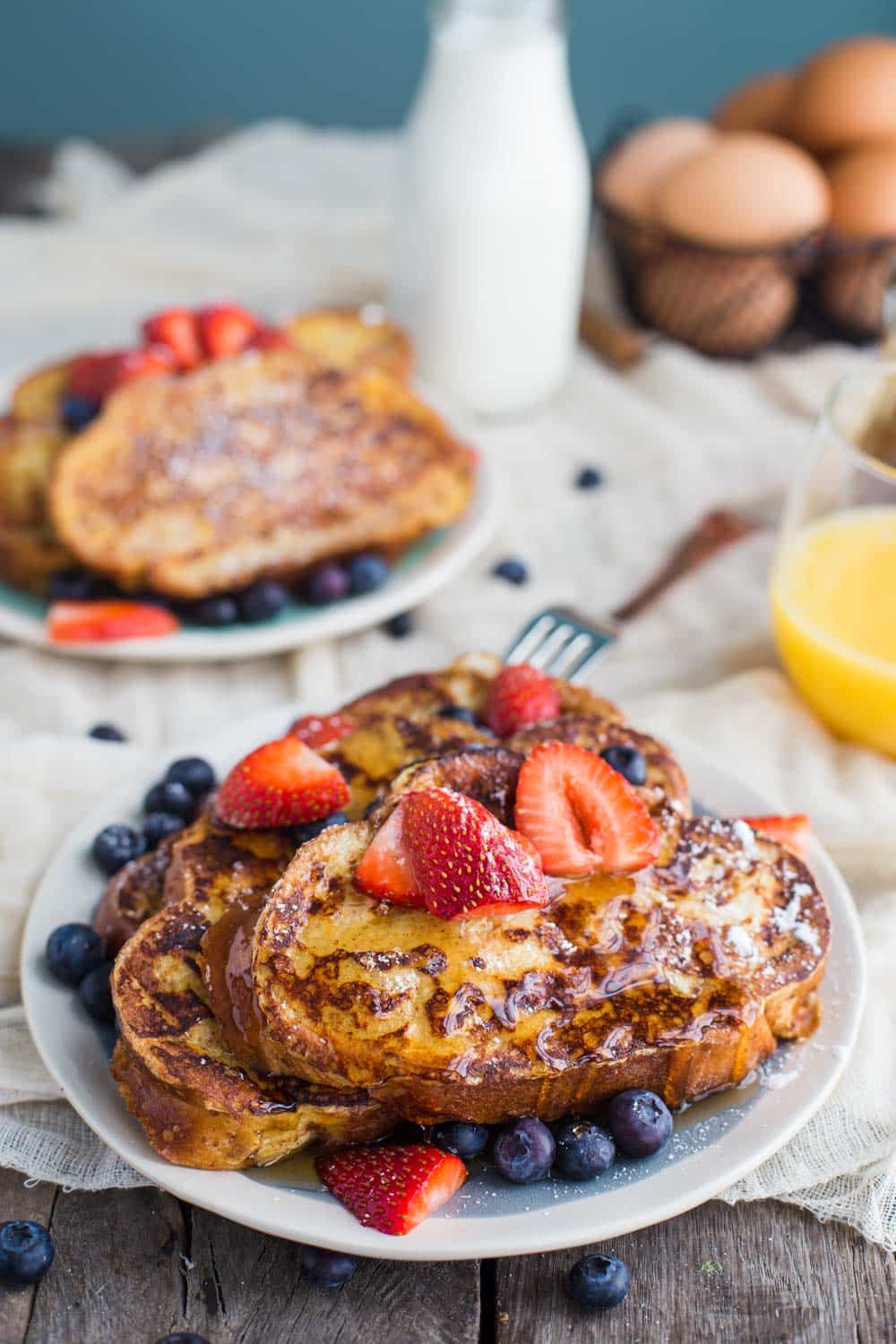 If you don't make French Toast on the regular, I highly suggest that you add it to your arsenal of go to weekend breakfasts.
pro-tip: this is a super easy recipe to adapt. You could substitute the vanilla extract for almond or peppermint. You could add in a tablespoon of pumpkin puree or switch out the milk for a non-dairy milk. Have fun with it!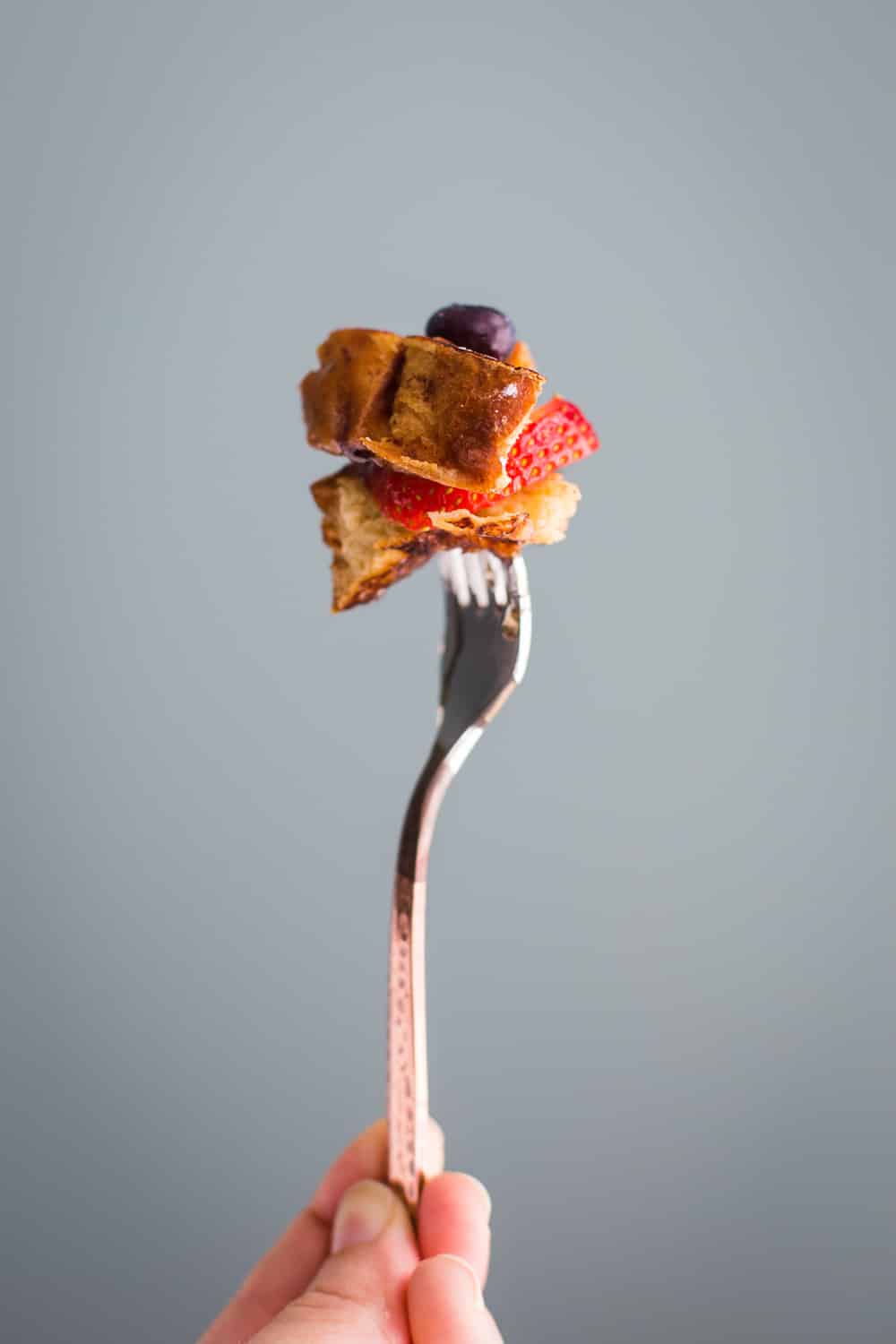 Print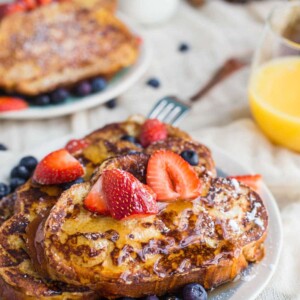 Easy French Toast
---
Author:

Total Time:

15 minutes

Yield:

4

1

x

Diet:

Vegetarian
3

large eggs

1

cup

of milk

1 teaspoon

of ground cinnamon

1/4 teaspoon

of ground nutmeg

1 teaspoon

of vanilla extract
pinch of salt

6

thickly cut slices of bread (I used challah)
cooking spray
optional for topping: syrup, powdered sugar, fruit
---
Instructions
In a large shallow dish, whisk together the eggs and milk. Add in the cinnamon, nutmeg, vanilla extract, and salt. Whisk lightly until fully combined.
Over medium heat, spray a large skillet with cooking spray.
Place the slices of bread in the egg mixture and let soak on each side for a good few seconds.
Cook the bread in the skillet for ~4 minutes on each side or until a nice golden brown.
Once done, top with syrup, fruit, and a dusting of powdered sugar and ENJOY!!
Prep Time:

5 minutes

Cook Time:

10 minutes

Category:

breakfast

Method:

stovetop

Cuisine:

american
Nutrition
Serving Size:
Calories:

252

Sugar:

3.4 g

Sodium:

930.5 mg

Fat:

4.4 g

Carbohydrates:

39.4 g

Protein:

12.8 g

Cholesterol:

140.7 mg
Keywords: french toast, easy french toast
This post may contain affiliate links. Please read my disclosure policy.