Goat Cheese Thyme Tarts
This post may contain affiliate links. Please read my disclosure policy.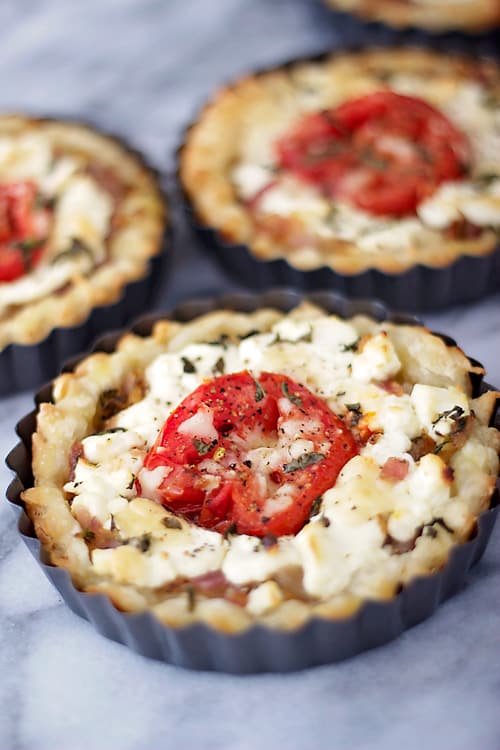 See? I told you that our good friend Goat Cheese would be making an appearance again this week. I really just can't get enough of it. Why is it SO good??
And it's even better in tart form! Trust me on this one. Tart + tomato + goat cheese= heaven.
These tarts are very easy to make and, as per usual with most of my recipes, they're easily changeable if you, say, want to try a different cheese or think that spinach would be great added in as well (I had this thought too!). So have fun.
Ingredients:
5 oz Goat Cheese
1/2 cup Shaved Parmesan Cheese
1 package (2 sheets) puff pastry, defrosted
1 medium onion (I used red), diced
4 cloves garlic, minced
4 tablespoons white wine
1 large tomato, thinly sliced
4 tablespoons julienned basil leaves
2-3 tablespoons fresh thyme, minced
olive oil
salt and pepper to taste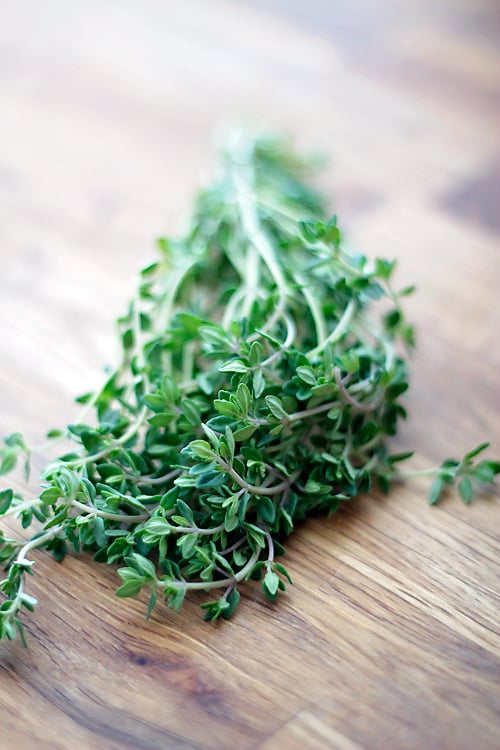 Directions:
1) In a large pan, heat 2 tablespoons of olive oil over medium low heat. Add in the onion and garlic to saute for about 20 minutes until the onions become a bit transparent.
2) While the onions and garlic are cooking, prepare your pastry by
unfolding
one section and laying it flat on a floured surface. Cut out 3 large circles (~4.5 inches) from each pastry sheet (6 total).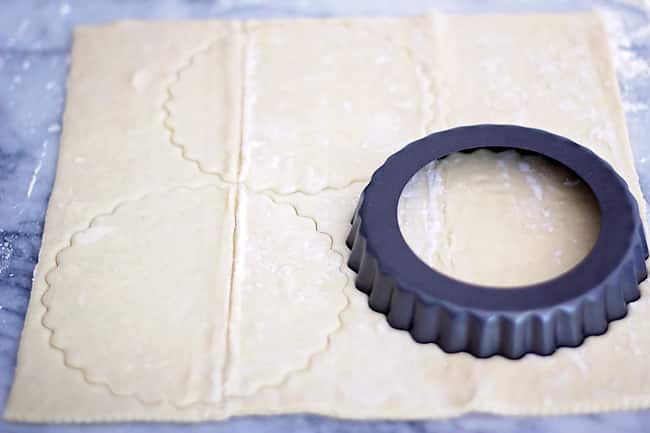 3) Place each round pasty piece in a small tart pan and press down the sides so that it fits nicely into the pan.** Place prepared pastries in fridge while you finish making the filling.
4) After your onion mixture has cooked for about 20 minutes, add 1 teaspoon of salt, some freshly ground pepper, the wine, and the thyme. Stir and continue to cook for an additional 10 minutes.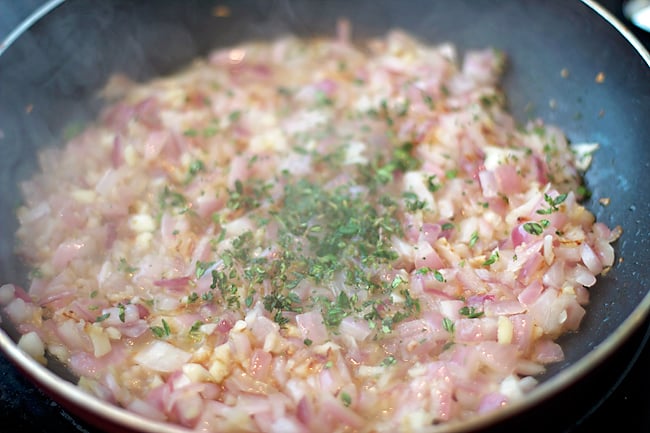 5) Once onion mixture is done, get your pastries out and ready to fill. Sprinkle Parmesan cheese on the bottom of each pastry piece. Spoon the onion mixture into the pastries by evenly distributing it among them (~2 tablespoons per pastry).
6) Place a slice of tomato in the center of each tart and then surround the tomato with goat cheese, evenly spread out. I used my fingers to mash the goat cheese a bit so the it would evenly cover the surface of the whole tart.
7) Sprinkle each tart with a bit more salt and pepper and then sprinkle on the basil pieces. I recommend a bit more basil than you see in the pictures. I've used the heck out of basil lately so my garden was scarce.
8) Toss on a bit more Parmesan cheese across the top and place all of the pastries on a baking sheet.
9) Bake for ~25 minutes or until the sides of the pastry are a nice goldeny brown color.
**If you don't have tarts pans, you could also use the bottom of small
ramekins
. You could also place the pastry rounds onto a parchment lined baking sheet and form the edges of the pastry with your fingers.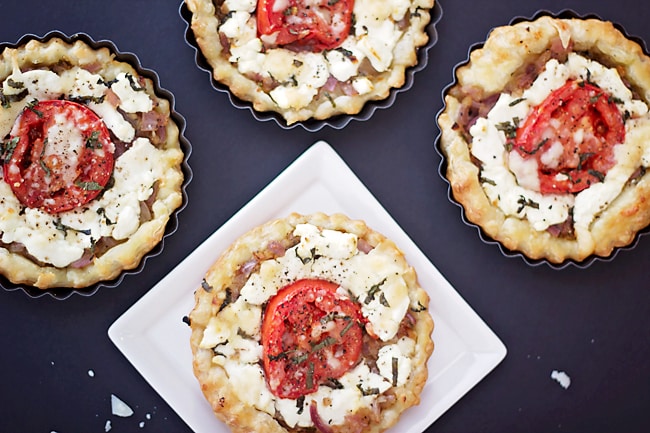 Yes, these are as good as they look and YES, you should make them ASAP! I'm sad that they're all gone now because I've managed to make myself drool. MMmmmmm. Goat cheese.
This post may contain affiliate links. Please read my disclosure policy.