Healthy Thai Chicken Lettuce Wraps
This post may contain affiliate links. Please read my disclosure policy.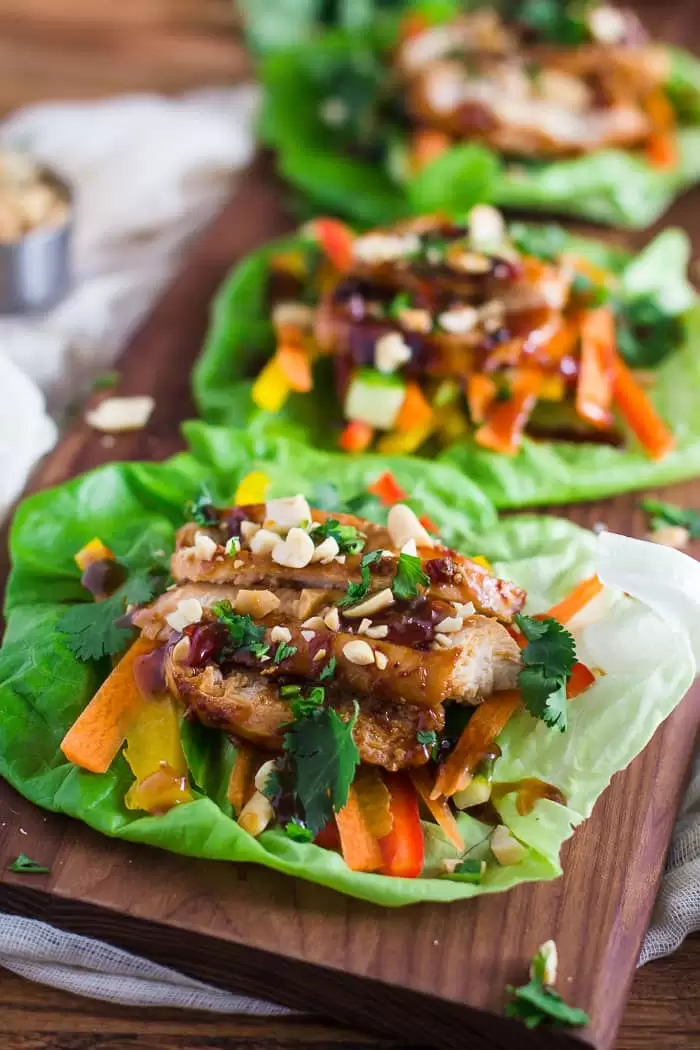 Quick note before we dive into these omg-amazing-best-i've-ever-had chicken lettuce wraps: I've teamed up with some of my favorite fellow food bloggers to bring you a really cool little giveaway. Well, not really little. We're giving away a $700(!!!) gift card to amazon. Kind of wish that I could win it for myself. Details on the giveaway at the end of the post.
On a less exciting note: I seem to have caught some kind of terrible head cold and I simply can't get rid of it. I thought that I was better but then it came back and I feel like someone placed a 10 pound weight on my temple. I'm kind of being a giant baby about it today thus why I couldn't refrain from telling you about it. I kind of just want to sleep for 3 days straight which is very inconvenient seeing as this is the busiest time of year for me.
But, on to a much happier note…….
THESE CHICKEN LETTUCE WRAPS!! Y'all. These wraps. I'm obsessed. They're so simple and they're SO easy and yet somehow they're simultaneously SO delicious! Am I too excited about lettuce wraps right now?? I'll take it down just a notch.
Let's break these Healthy Thai Chicken Lettuce Wraps down. Starting with the lettuce.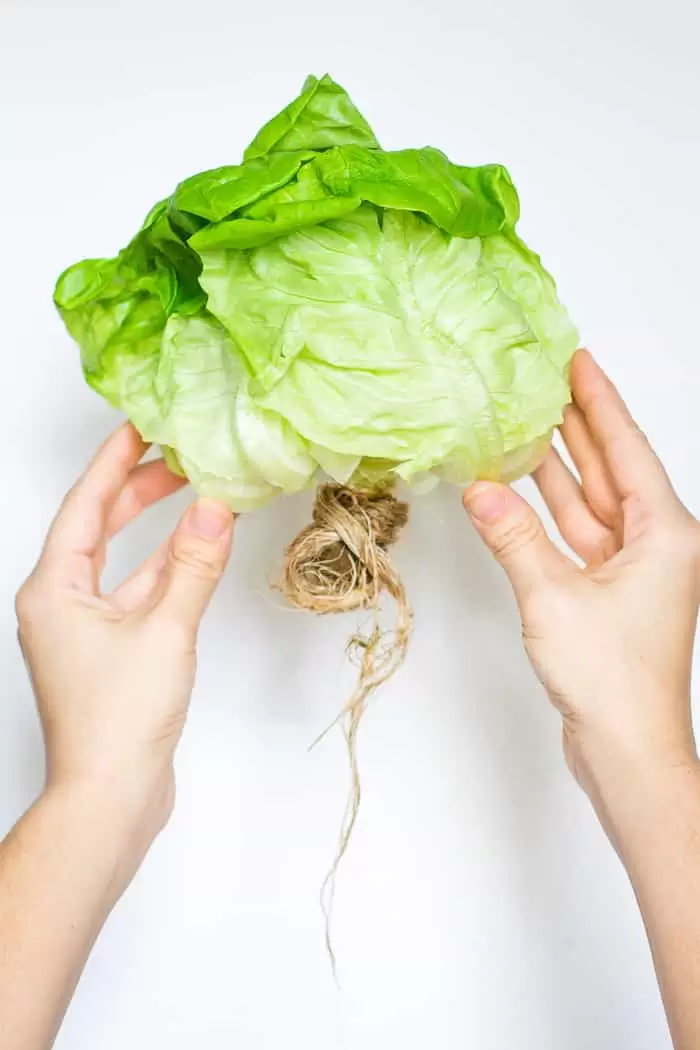 It was a friend of my brother who first suggested that "living lettuce" was the best kind of lettuce for lettuce wraps and since trying it, I TOTALLY agree. It's similar to bibb lettuce and it bends easily without breaking. So, if you can get your hands on a head of this lettuce, I highly recommend it.
The veggies. Bell pepper, carrot, and cucumber. I debated sautéing them but ended up just thinly slicing them and leaving them raw. I'm very happy with this decision!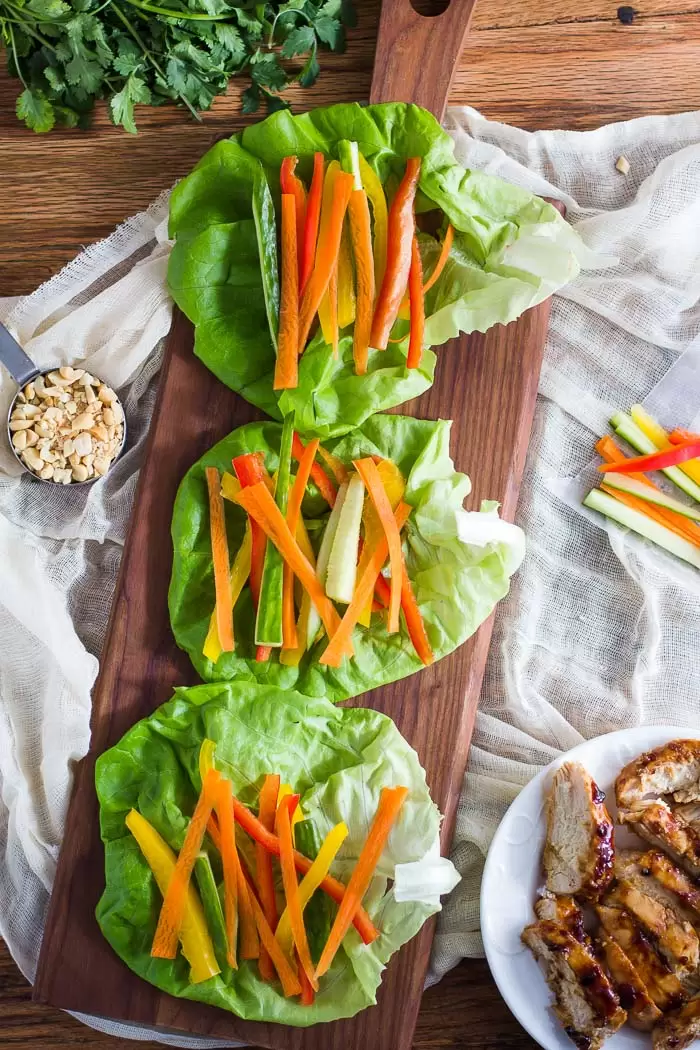 The chicken. It's a Thai inspired chicken that's dipped and baked in a super yummy sauce! Half of the sauce is then saved to be poured over the wraps for extra (extra!) flavor and juiciness. Most chicken wrap recipes that I see have ground or shredded chicken in them. I'm a big fan of simple chicken breast cut into strips. It makes for easy on-the-go lunches if you want to pack it all up and take it to work with you. AND, you're less likely to have runaway bits of chicken falling out of the side of your wrap. Nobody likes that.
The toppings. I topped it all off with some cilantro (obv), chopped peanuts, and a bit more of the Thai sauce used on the chicken.
You seriously need to try these wraps ASAP!!! I've been thinking about and graving them ALL week and will likely make another batch of them this weekend. Maybe all of the extra veggies will help my cold go away for good. Maybe.
Happy Hump day, friends! OH YEA, don't forget to check out the awesome giveaway below!!!
Print
NOW for the giveaway:
a Rafflecopter giveaway
This post may contain affiliate links. Please read my disclosure policy.