No-Bake Baileys Chocolate Pie
This post may contain affiliate links. Please read my disclosure policy.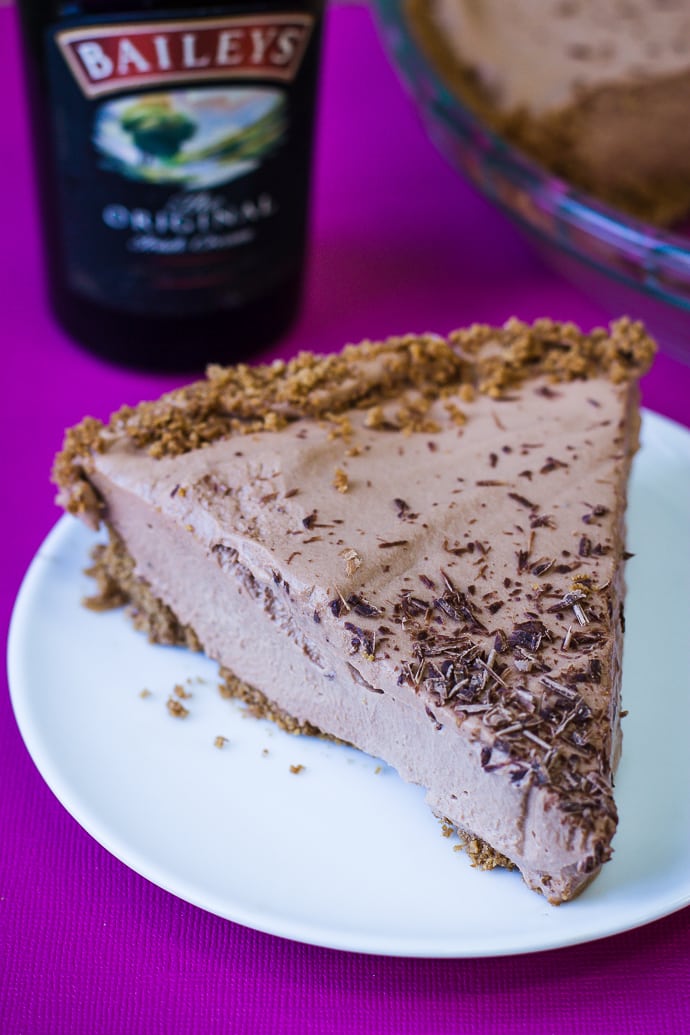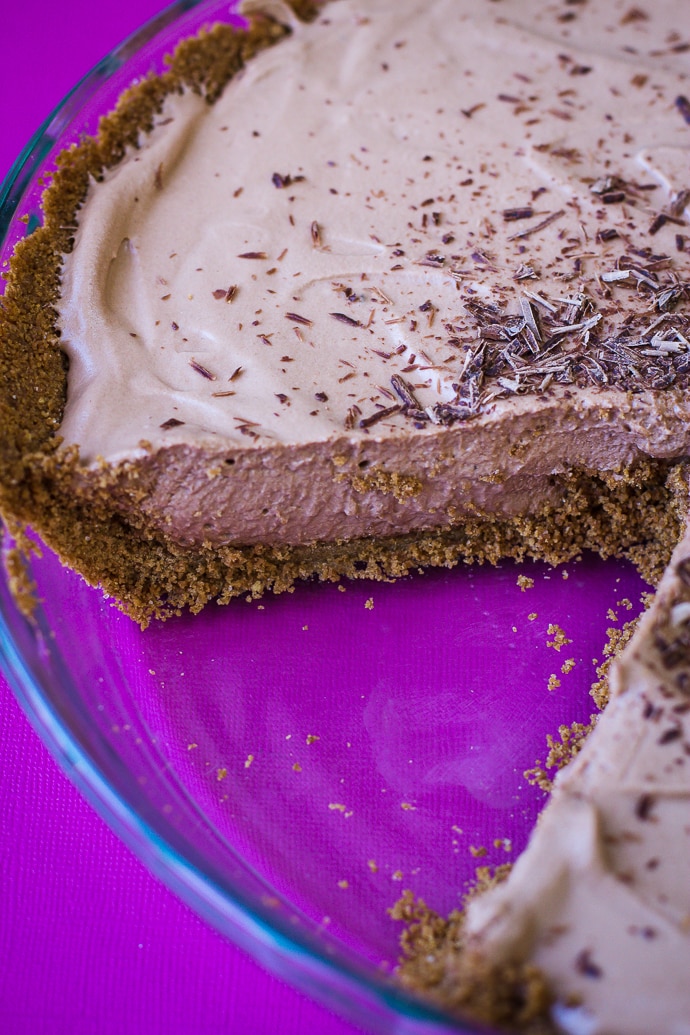 Have you ever noticed how over there in my side bar, right below my picture, one of my 3 defining characteristics is "lover of baileys"? Yea, I really love Baileys. a lot. And yet, despite that, I have basically no recipes on my (almost) 2 year old food blog with Baileys. It's practically a sin and I'm here to fix that (one Baileys recipe at a time). I do have that Ganache Crepe Cake that I made recently but it only had Baileys creamer in it which is totally not the same thing at all.
I can sleep better at night knowing that my favorite guilty pleasure alcoholic drink is now making itself home on B. Britnell. What a relief!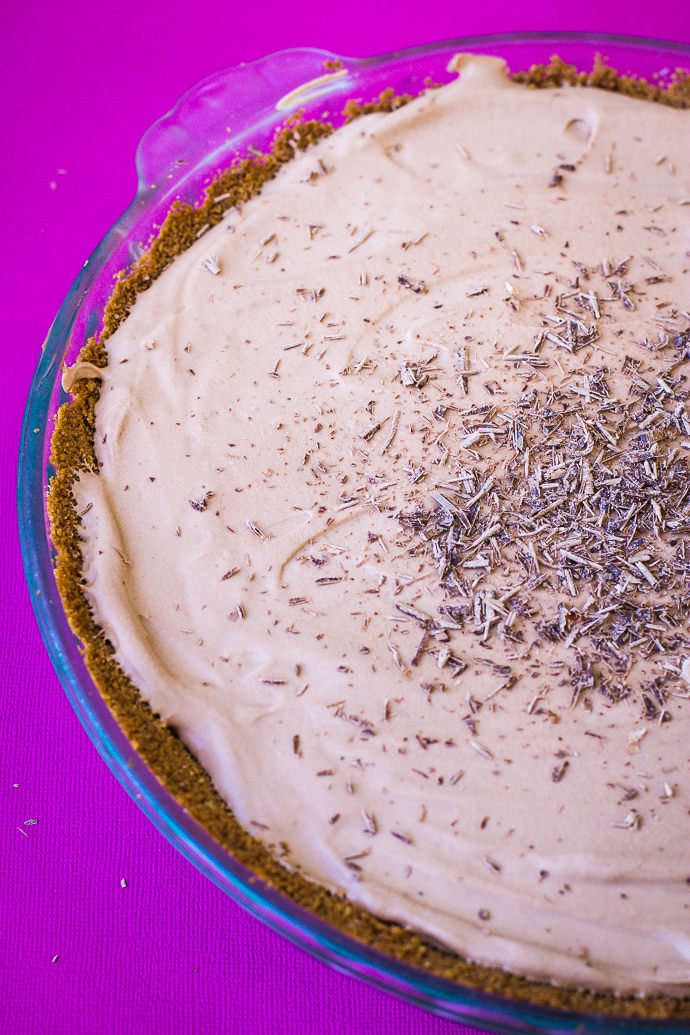 It's also very much worth noting that I did in fact post TWO different pie recipes this week. I thought better of it and then decided what the hell. It's been horribly rainy, and stormy, and just all around wet here in Nashville lately and I just want a big piece of comforting pie.
Completely unrelated, I'm adding a new fun feature to each of my recipes. I'm calling it the 'sing along'.
I'm rather notorious for listening to songs on repeat. I find a song I really like and then just listen to it on repeat until I'm ready to move on and then find a new song to listen to obsessively. Luckily, Stephen doesn't seem much to mind. I think he's just really good at tuning it out. It did, however, VERY much drive my mother crazy when I was growing up. Understandably so.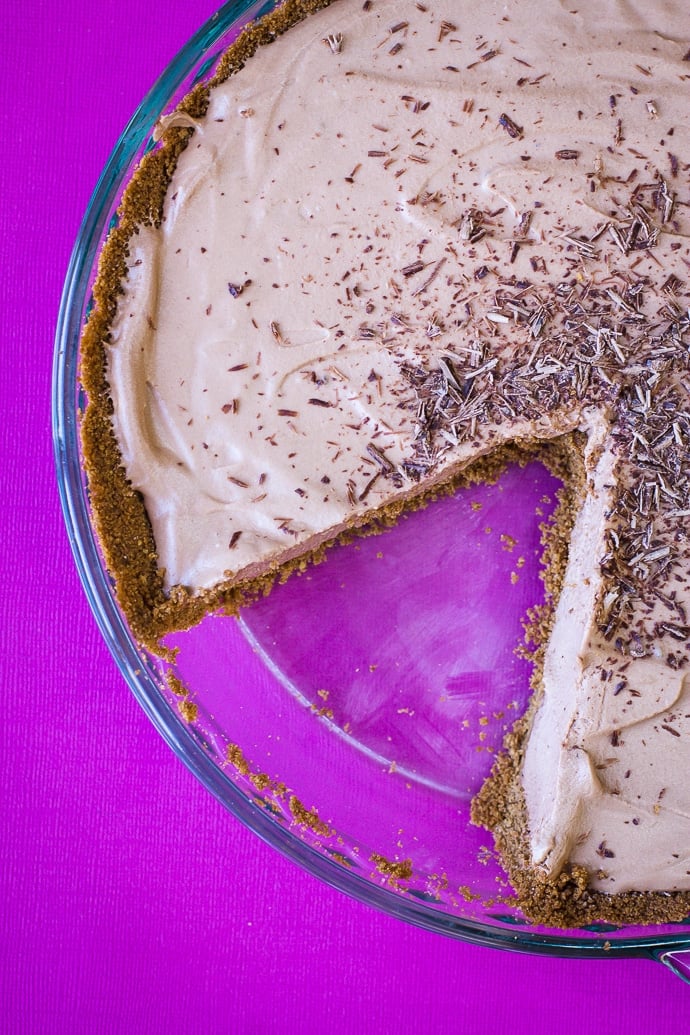 I've genuinely tried not to listen to songs over and over but then I just kept accidentally hitting the replay button. 100 times. So, I've given into this little quirk of mine and accepted it as just who I am.
All of this to say that I'm going to start sharing the song(s) that I happen to be listening to while I'm cooking and photographing each recipe. Then you can listen along if/when you make the recipe for yourself. Is that weird? I think I'm mostly just looking for an excuse to share the songs that I've been playing on repeat.
The No-Bake Baileys Chocolate Pie song is Our Eyes from Lucy Rose:
Okay, now that we have music playing. Let's bake a pie. NOPE. Not baking really, more like mixing and shoving it in the fridge for a bit. Even better.
I do bake my own crust (which requires the most minimum effort to bake something). But this is totally optional and can be done well in advance if desired.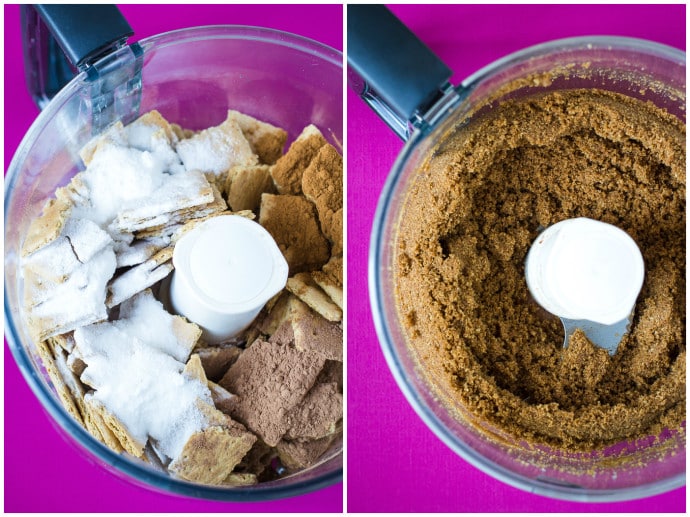 The pie filling is super duper easy and basically the same as THIS pie, minus peanut butter but with Baileys.
Heavy whipping cream is whipped up to a pillow cloud of deliciousness.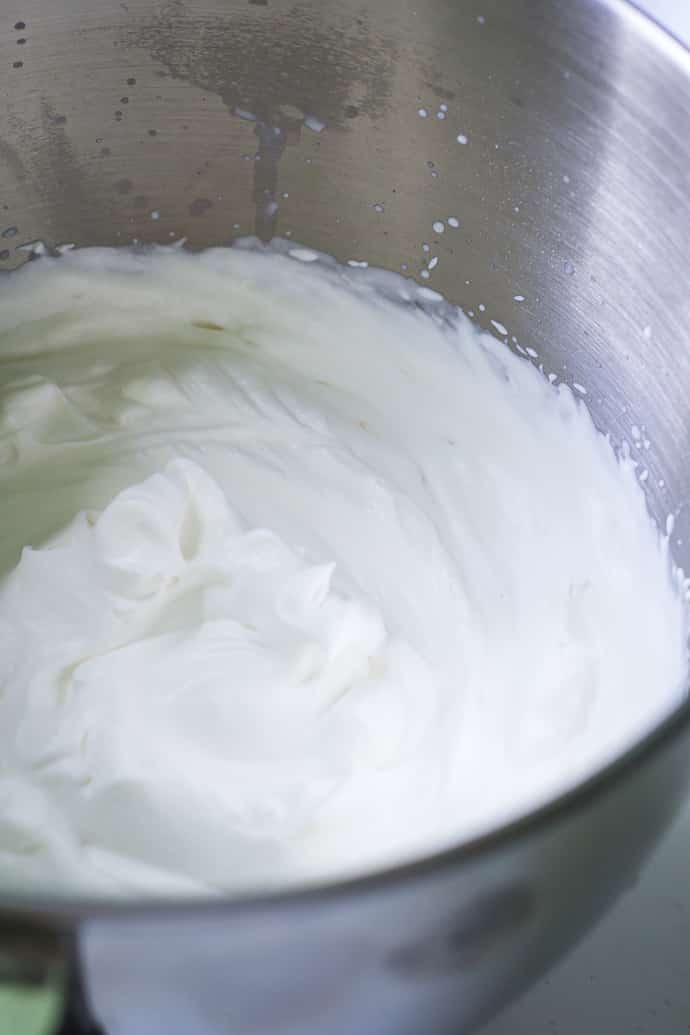 Baileys is added. Then some melted dark chocolate (I used dark chocolate with a hint of sea salt!).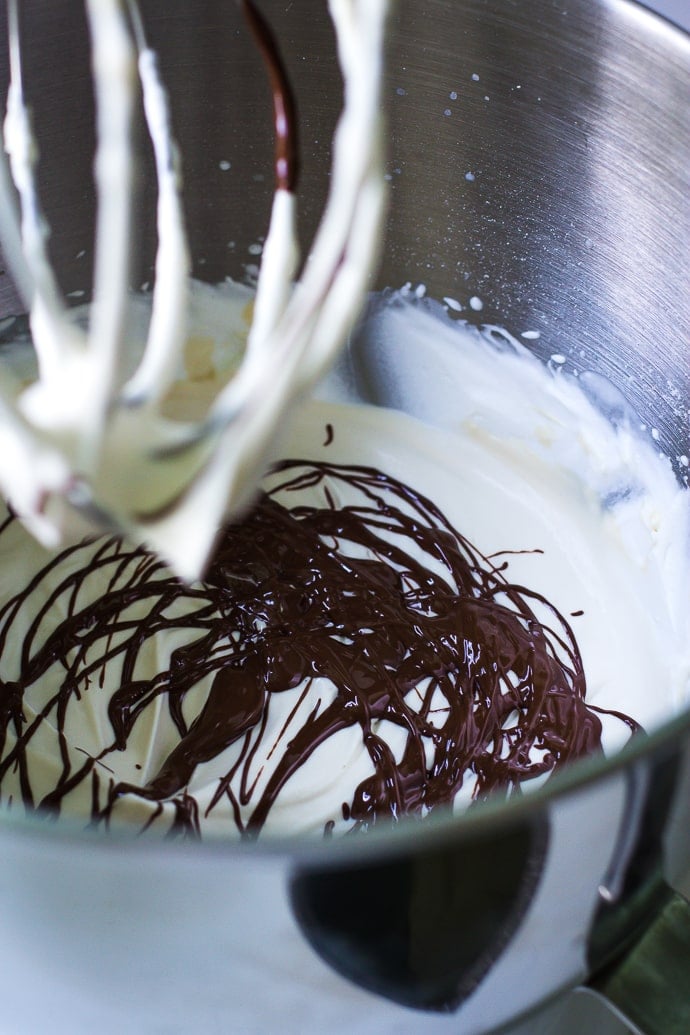 It's all mixed together which is kind of mesmerizing to watch. The chocolate goodness mixing with the Baileys goodness and the creamy goodness. MMMmmmmMm.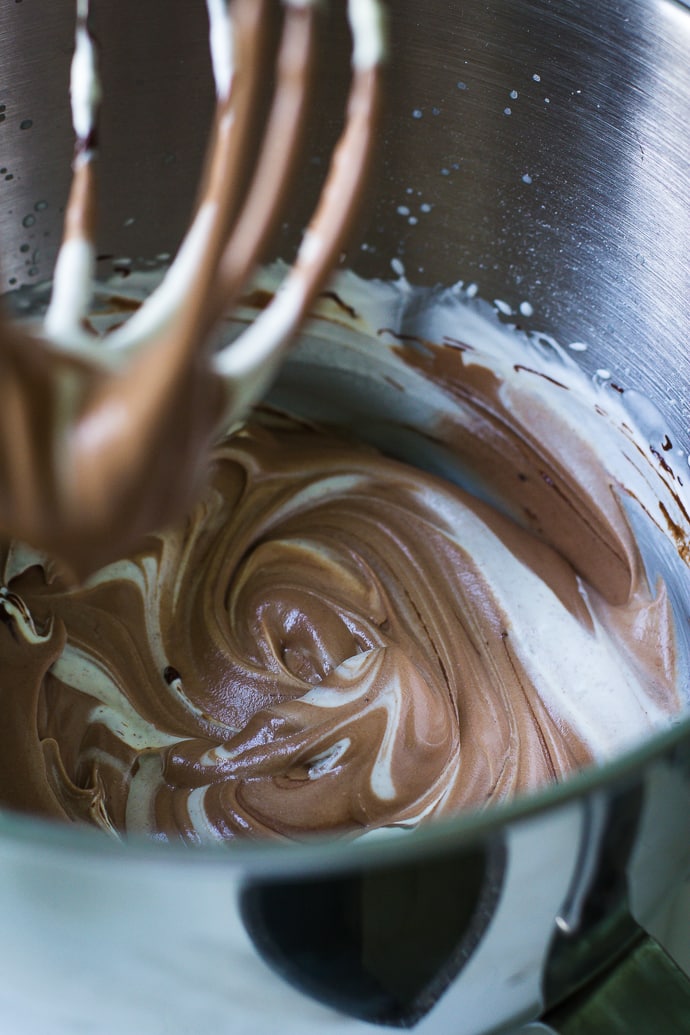 You'll end up with a chocolatey cream that'll you'll kind of want to just eat like it is. Who needs a pie when you have a spoon, really? But, let's make a pie.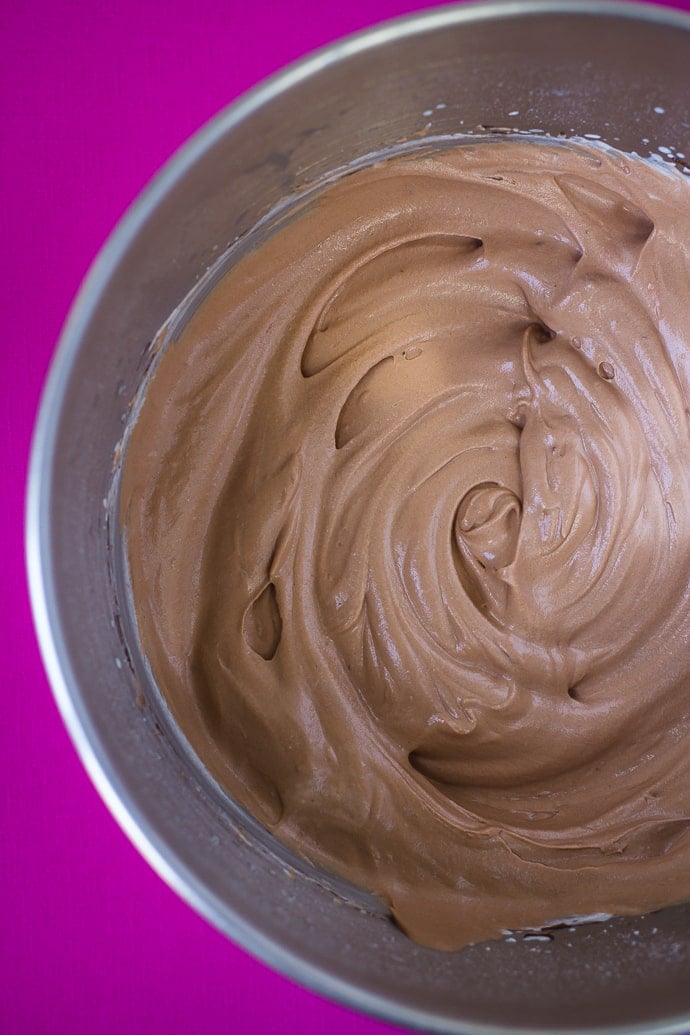 The filling is poured into the graham cracker crust and put in the fridge for a good few hours.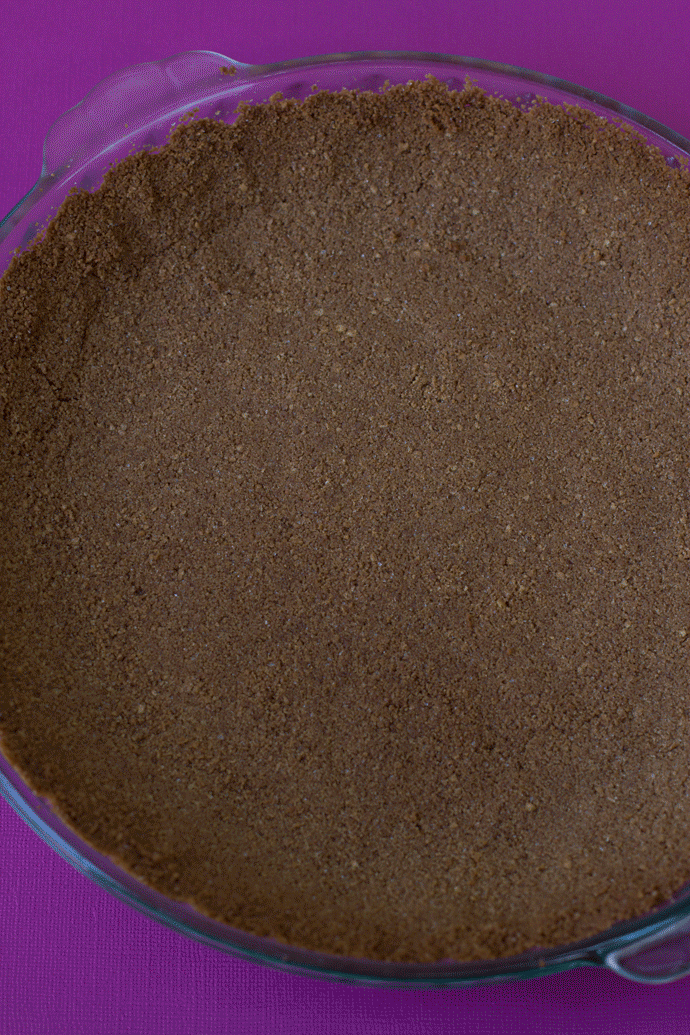 **Some notes on the addition of Baileys: I've tried this pie with just 2 tablespoons of Baileys and I've tried it with 6 tablespoons of Baileys. My advice to you: add 2 tablespoons if you want a very faint Baileys taste, 4 tablespoons if you want a moderate taste, and 6-7 tablespoons if you want a more pronounced Baileys Irish Cream taste.
I prefer the 6 tablespoons method and here's the deal: when you first make the whipped cream filling with this much Baileys, it'll taste super strong of Baileys. And if you eat the pie after just a few hours in the fridge, it'll still have that strong taste (almost too much to be honest). HOWEVER, if you make the pie the night before you plan to eat it (using the 6-7 tablespoons of Baileys) then the taste will be JUST RIGHT!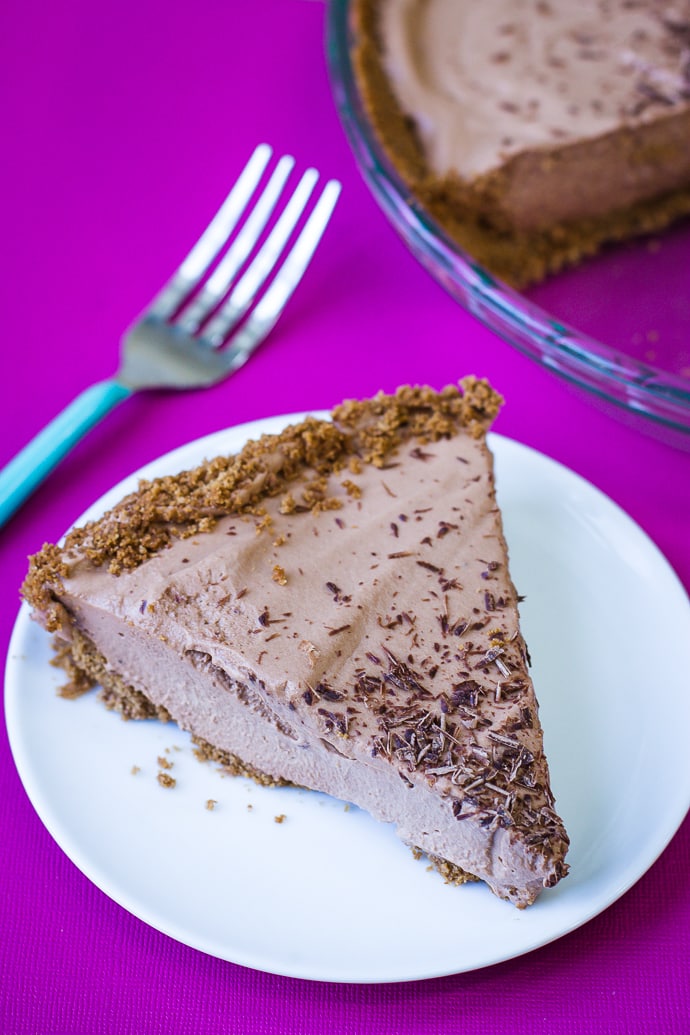 ***I recommend making the pie and letting it sit in the fridge overnight (or at least 12 hours) before eating it although it can be eaten sooner. If you need/ want to eat it sooner, I suggest putting in a bit less Baileys.
Happy no-baking, friends!!
My recipe for graham cracker crust HERE. Note that any flavor of graham crackers will work with that recipe.
Print
No-Bake Baileys Chocolate Pie
---
Total Time:

4 hours 15 minutes

Yield:

1

1

x
1

pre-made graham cracker crust (link to recipe above if you want to make your own)

1 1/4 cup

of heavy whipping cream

1 tablespoon

of sugar

2

–

6

tablespoons of Baileys Irish Cream. **Read note above to know how much to add.

6 ounces

or chocolate. I used dark but others can be used as well.
optional: chocolate shavings for garnish
---
Instructions
Make sure that your crust is ready. If it's store bought or pre-made then you're good to go.
Melt chocolate in a small bowl (or in a double boiler) and set aside for a moment.
In a stand mixer (or using a hand mixer) whip the cream until hard peaks JUST begin to form.
Add in the Baileys one tablespoon at a time, letting it mix in between each addition. The mixture will get a little run for a moment but don't worry!
Once the Baileys is fully mixed in, add in the chocolate all at once and continue to ship on medium speed until the chocolate is fully mixed in. make sure to scrape the side occasionally.
Pour the whipped mixture into your crust and smooth out the top with a spatula or the back of a large spoon.
Place in the fridge for AT LEAST 3-4 hours but preferably overnight. ***See notes above about time in fridge.
optional: shave a bit of chocolate on top for garnish
Prep Time:

15 minutes

Cook Time:

4 hours
Other No-Bake Pies for you:
This post may contain affiliate links. Please read my disclosure policy.