Pumpkin Chia Smoothie
This post may contain affiliate links. Please read my disclosure policy.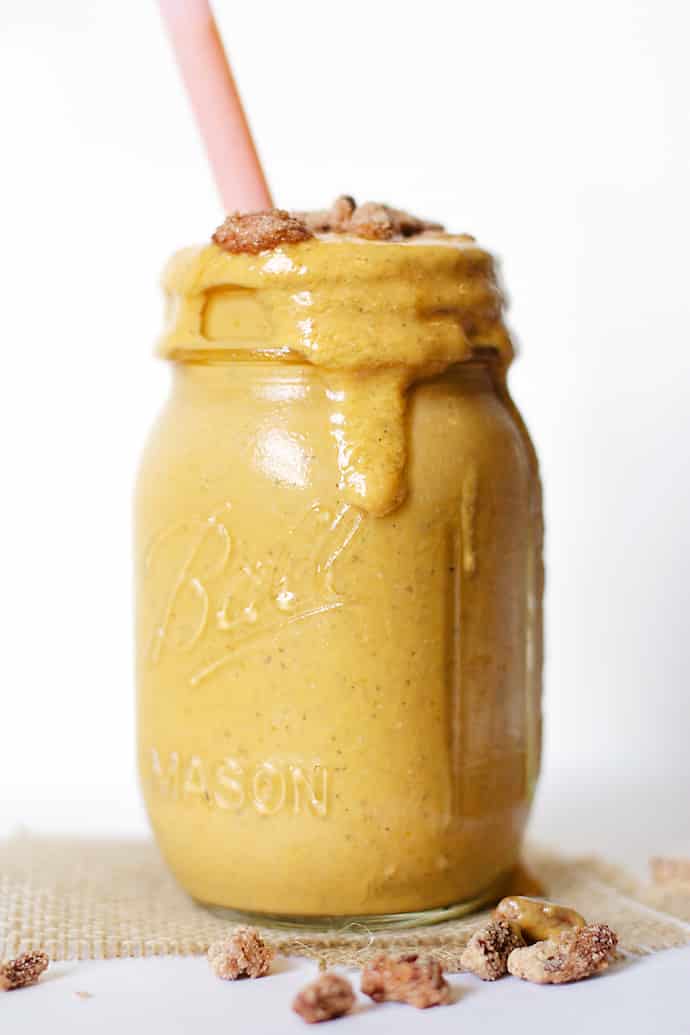 As promised, here's your third pumpkin recipe of the week. Pumpkin Spice mix and all!
Let's first take a moment to discuss the Downtown Nashville YMCA that I just joined. I don't have pictures for you (yet) but take my word for it when I say that it's one fancy pants gym. I didn't even know gyms this fancy existed in Nashville (not that I've visited all that many gyms). I mean, it has a cardio cinema! Yea, an actual dark movie theater in the gym that's surrounded by ellipticals, bikes, and treadmills. Downside: they don't serve popcorn, so.
Needless to say, I'm very excited about this new gym in my life. It's within walking distance of where I work so I basically have no more excuses. I'm most excited about the many spin classes that they offer and the pool that my friend and I plan to use for triathalon training. I wrote that on my blog to hold me accountable. Yikes.
Alright, Pumpkin Chia Smoothies. Let's do this!
I learned the hard way that this smoothie tastes best if you freeze the pumpkin first. Alternatively, you need to put a decent handful of ice in the blender to give it that creamy smoothie texture but that also waters it down quite a bit. So yea, freeze your pumpkin.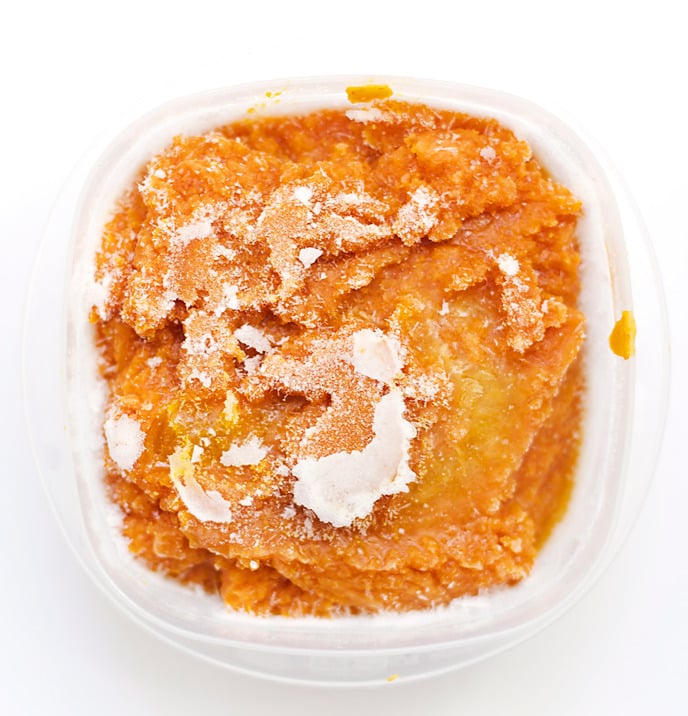 Put it all in your blender and blend. My all time favorite kind of recipe: "throw it all in there!".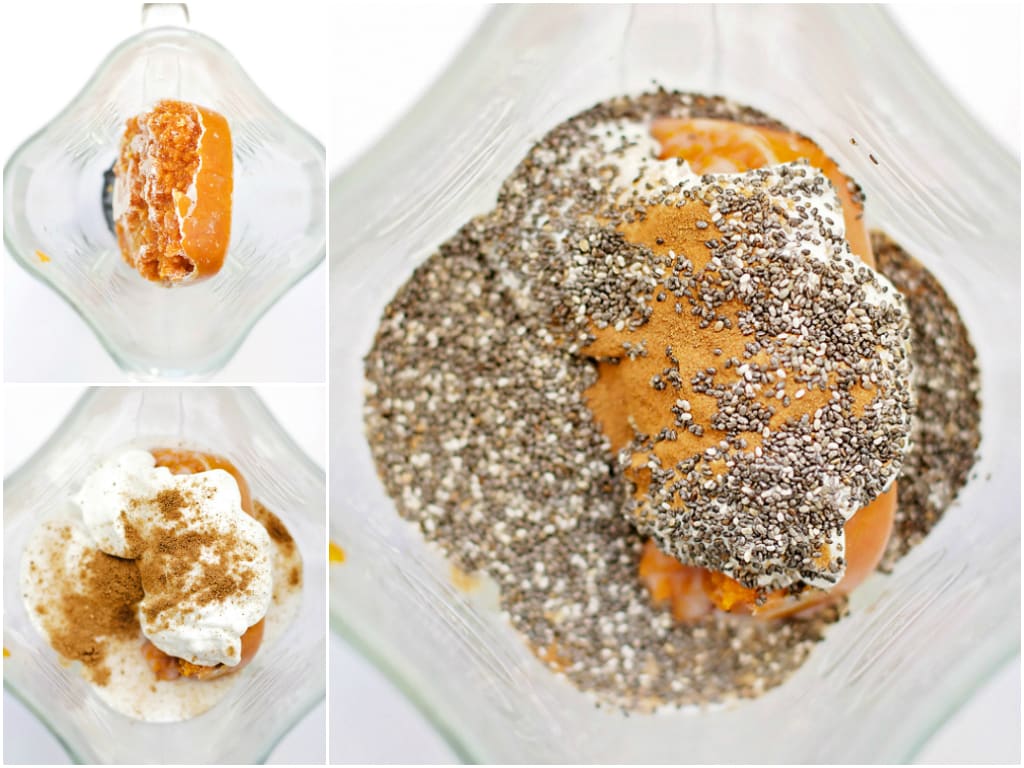 The chia seeds, as usual for me, were a last minute edition to the party. They added a nice touch of health.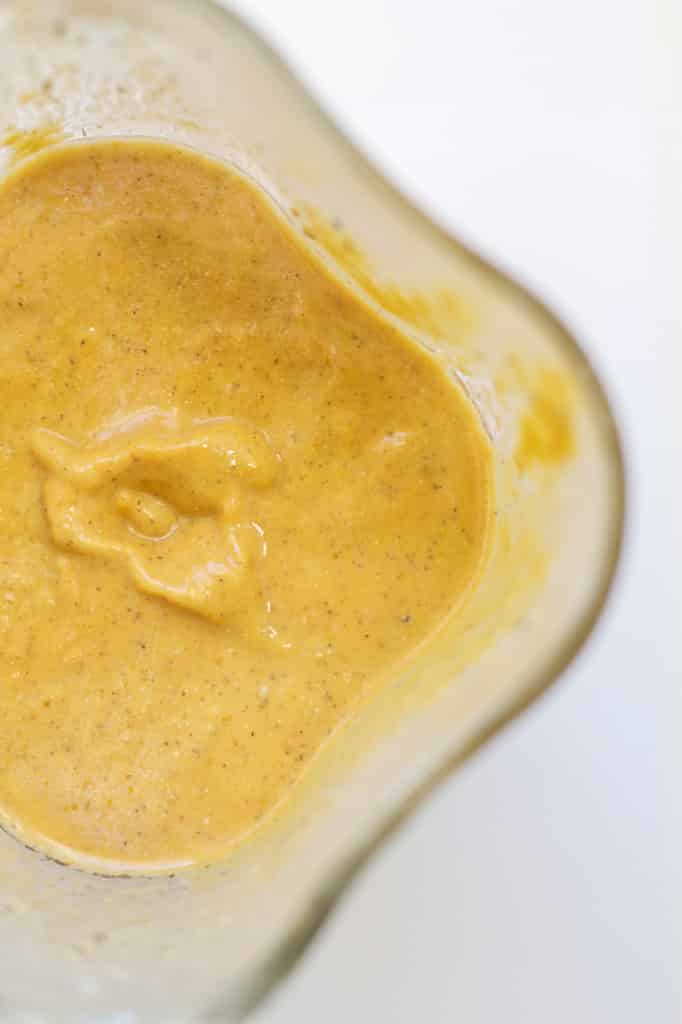 I topped mine with some of my candied almonds and pecans and enjoyed my wonderfully Autumnal smoothie.
The Pumpkin Spice Mix recipe that I used is courtesy of a fellow Nashville Food Blogger, Phillip, from Southern Fatty.
Print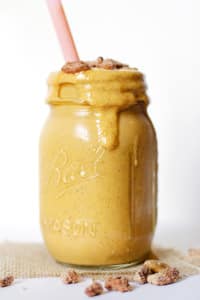 Pumpkin Chia Smoothie
---
1/2

can of Pureed Pumpkin, frozen

1 1/2 cups

of Vanilla Almond Milk, plus a bit more if needed

1

single serving container of Vanilla Greek Yogurt (~

5 oz

)

1/2 teaspoon

of Pumpkin Spice mix

1

heaping tablespoon of Chia Seeds (or a bit more if you wish)

2

–

3

single serving packets of stevia (or a tablespoon of honey)
---
Instructions
Combine all of the ingredients in a blender.
Blend until creamy and smooth.
Add a bit more almond milk if needed.
Serve and ENJOY!!
Prep Time:

5 minutes

Cook Time:

1 minute
This post may contain affiliate links. Please read my disclosure policy.