Roasted Veggie Bowl with Cashew Dressing
This post may contain affiliate links. Please read my disclosure policy.
The inspiration for these roasted veggie bowls comes from 2 places 1) A Pinch of Yum's Rainbow Veggie Bowl and 2) THESE RADISHES: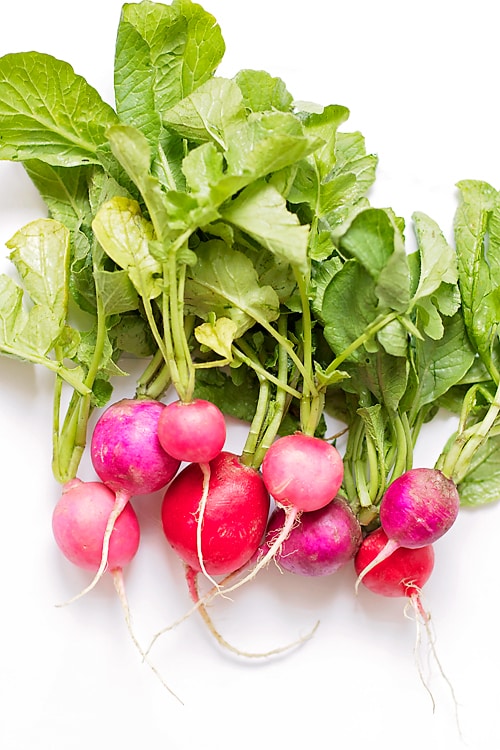 I saw these radishes from across the produce section at Whole Foods and I knew that we were meant to be together. I dashed across the store as if in a mad race with all the other shoppers to fight for the last remaining bunch of Easter Egg Radishes. In reality, no one around seemed to notice these beautiful veggies and I had my pick from a rather large stack of them.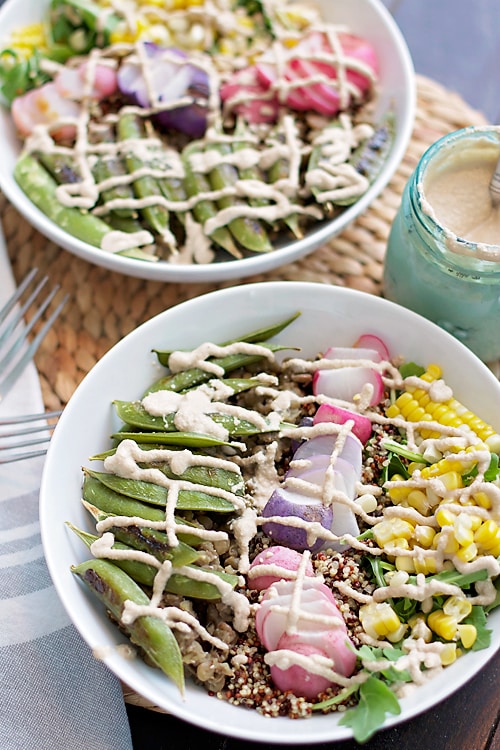 We need another angle of those radishes, yea?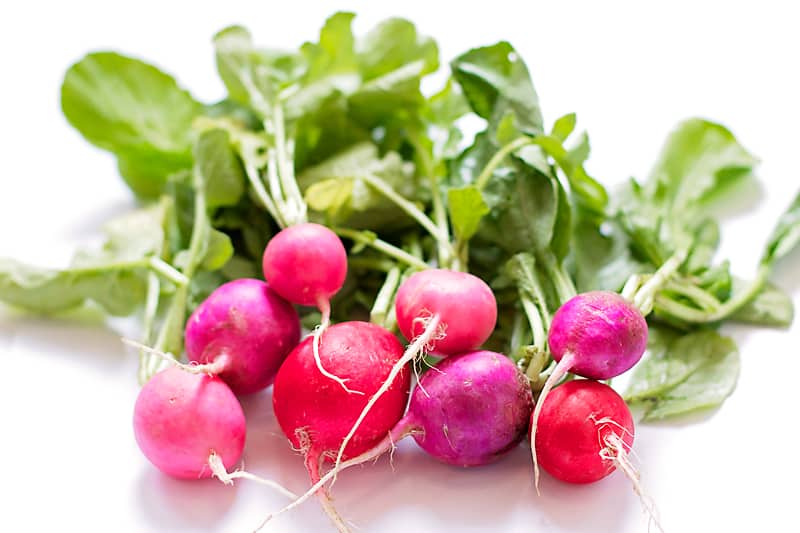 But the truth is, since I'm being truthful this morning, I don't really like radishes that much. Or rather, I don't very much want a big salad full of them. While I had never tried it up until constructing this bowl, I'd heard that roasting radishes drastically changes their flavor and gives them a much milder taste. So, that's what we're doing here.
Plus, fall is coming and that means I want all of my food warm and cozy. So, let's roast our veggies today.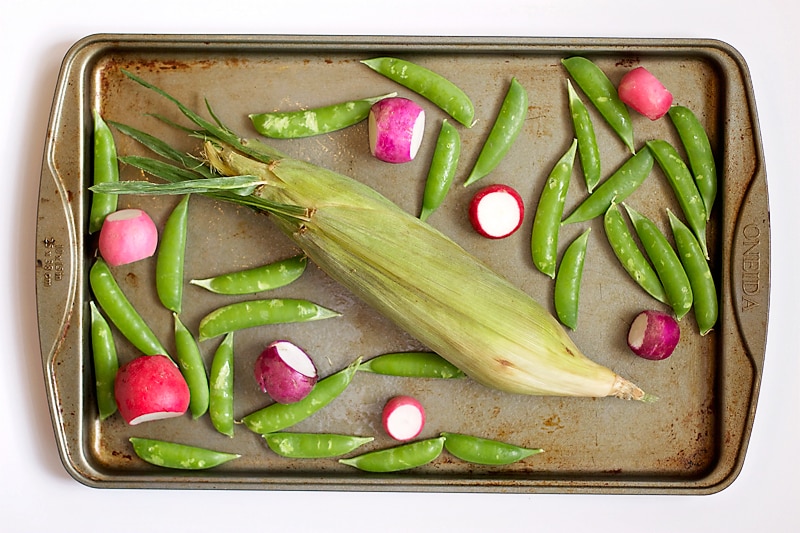 I timed everything out perfectly so that I could start the quinoa and lentils cooking on the stove at just the right time so that once the veggies were done roasting, the veggie bowls would come together in a snap.
I also decided to try some of this multi-color quinoa. Because, why not?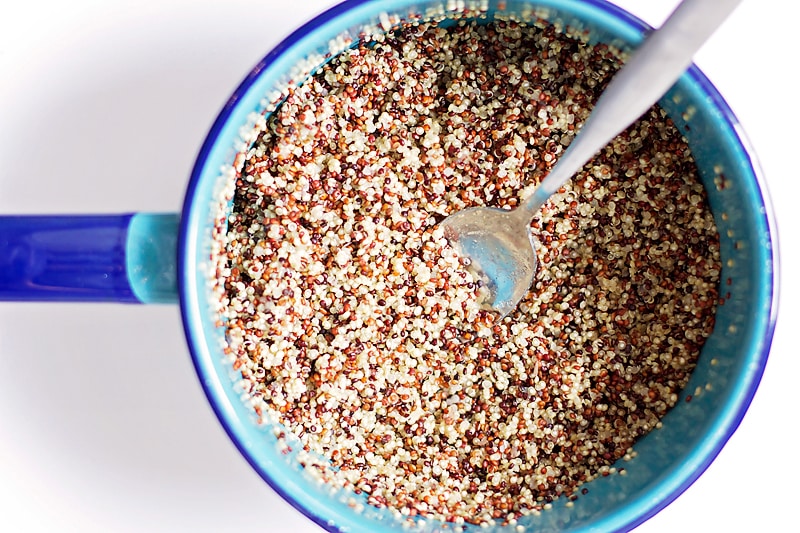 While the quinoa and lentils are cooking and the veggies are in the oven, let's make the dressing. The delicious, yummy, and creamy cashew dressing. This veggie bowl was also an excuse to try out a cashew dressing. Pre-soaked cashews, water, olive oil, garlic, lemon juice, balsamic vinegar, mustard, and some S&P are added to a food processor to get cozy.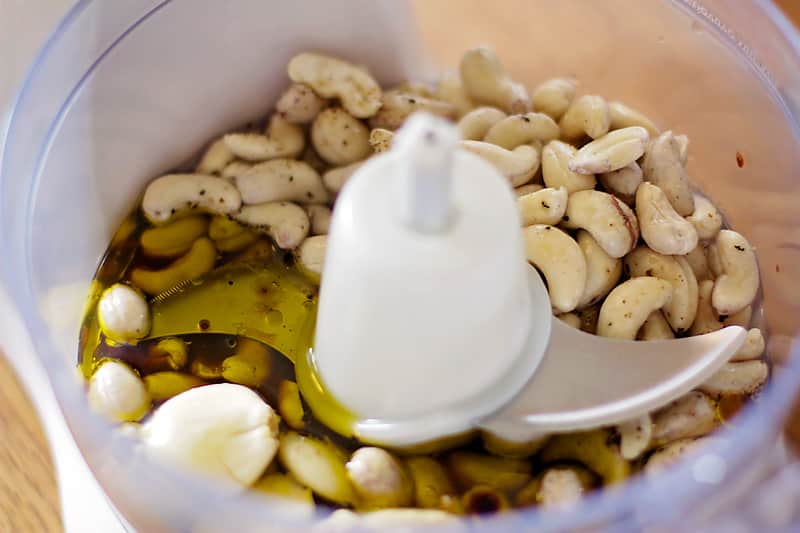 Once blended all together, the creaminess is just almost too much to handle. I want this on every. single. salad!
Honestly, it has a similar consistency to hummus but works OH so well on a salad (or veggie bowl!).
Around the time that your veggies are done roasting, your quinoa and lentils are likely about done as well.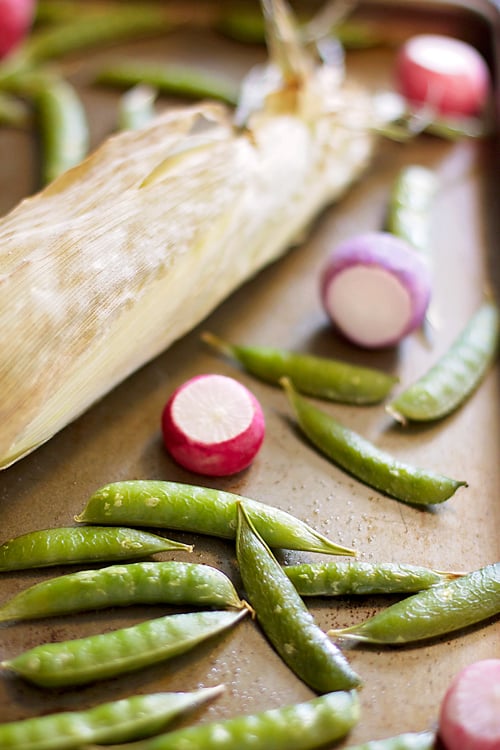 Now all you really need to do is throw it all together in a bowl.
I wanted a bit more green so I added some arugula to the side of the quinoa and lentils: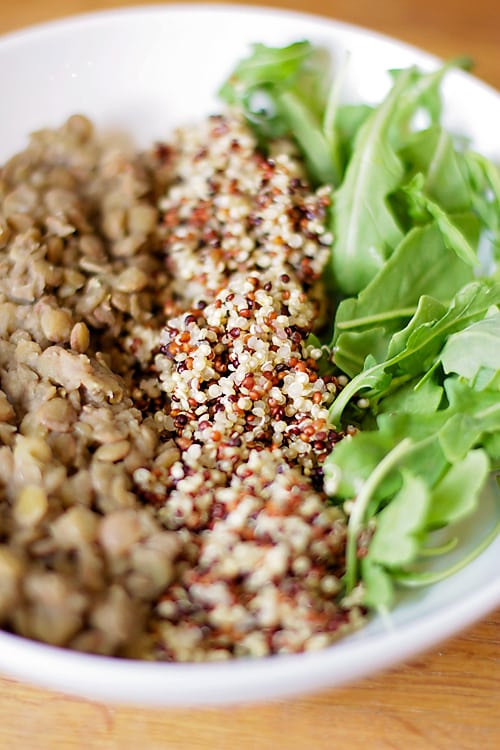 That was topped with the sliced up veggies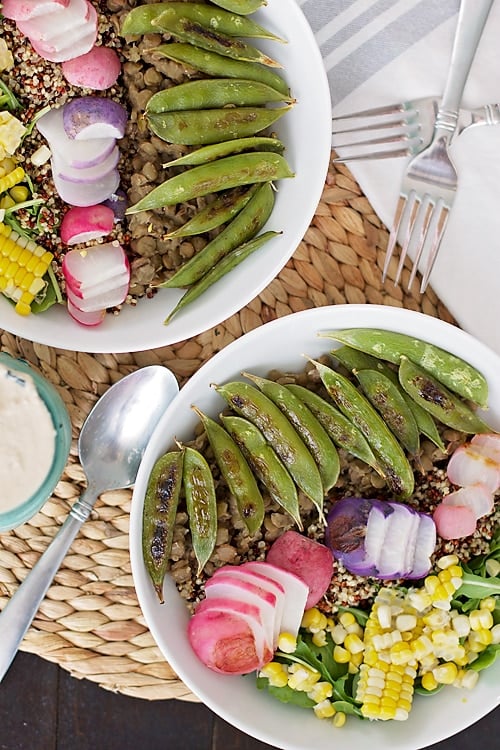 Which was then drizzled with our DElicious cashew dressing. I really love this dressing.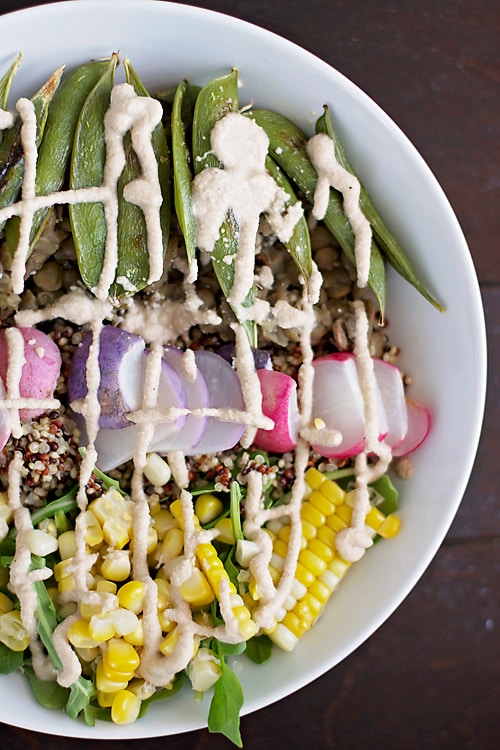 It's not as pretty all mixed together and half eaten. But it sure is tasty!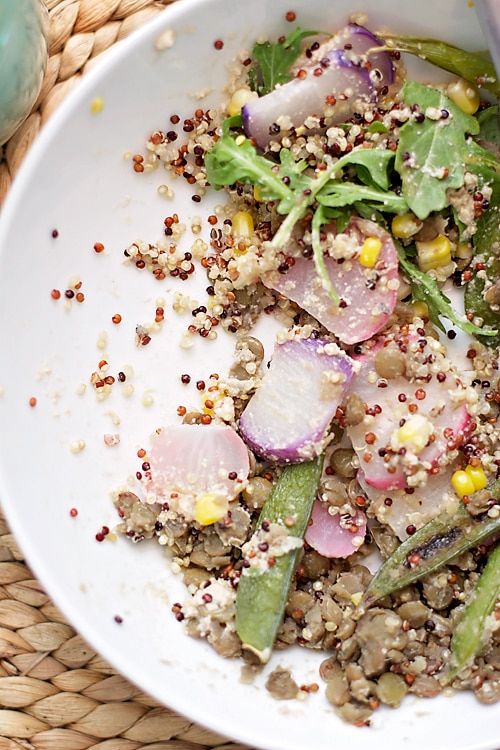 Print
Roasted Veggie Bowl with Cashew Dressing
---
Total Time:

50 minutes

Yield:

2

1

x
For Cashew Dressing:
1 cup

of cashews, soaked for

3

+ hours or overnight

5

cloves of garlic, lightly chopped

1/4 cup

of olive oil

1.2 cup

of water

2 tablespoons

of balsamic vinegar

1 tablespoon

of dijon mustard

2 tablespoons

of lemon juice
salt and pepper to taste
For veggie bowl:
1

bunch of radishes, cleaned and de-stemmed

1

ear of corn

1

heaping cup of sugar snap peas (snow peas would work well too)

1/2 cup

of uncooked quinoa

1/2 cup

of uncooked green lentils (any lentil will do really)

2

cooks of fresh arugula (spinach would also be nice)
---
Instructions
For Cashew Dressing:
Place all of your ingredients for the dressing into a blender or food processor.
Processor for 60 seconds. Stir. Processor for an additional 60 seconds until the sauce is creamy and smooth.
For veggie bowl:
Pre-heat oven to 400 degrees F.
Arrange your veggies on a lightly greased baking tray. Put in oven to roast for 25 minutes.
While the veggies are roasting, cook the quinoa and lentils according to the instructions.
Once the veggies are done, remove corn from the cob and thinly slice the radishes.
To assemble bowl, add in equal parts quinoa, lentils, and arugula to the bottom of 2 bowls.
Top with the veggies and a healthy portion of the cashew dressing.
ENJOY THE HECK OUT OF YOUR CREATION!
Prep Time:

10 minutes

Cook Time:

40 minutes
And if these Veggie Bowls weren't enough deliciousness for you, I have a giveaway for you! I'm excited to be partnering up with the Puzzled Palate to giveaway a box of Send Me Gluten Free which is a subscription box full of gluten free goodies! This is a great opportunity for you to try out some different gluten free snacks that I'm sure you'll love!
For more info on Send Me Gluten Free, click HERE. To register, see below!
This post may contain affiliate links. Please read my disclosure policy.