Simple Vegan Frosting
This post may contain affiliate links. Please read my disclosure policy.
This has been one of those weeks where I COULDN'T be more happy that Friday has finally arrived. I wish I could say that I was going to sleep in one day this weekend, however, I cannot. In the winter, when the temperatures start to dip close to or below freezing at night, we shut and lock the door to the chicken coop to keep out the freezing drafts. So, it means that I have to wake up at dawn to let the chickens out or else I feel super guilty that they're locked inside.
Like clockwork, chickens put themselves to bed when the sun goes down and wake up with the sun. So during the winter, they are inside the coop for a lot of the day and I hate to lock them in there any longer than they want to be. All of that to say, I won't be sleeping in at all until the days start to get longer again. In a way I like it because it gets me up and going for the day. But, every once in a while, it's nice to sleep in. On those days, I just run outside in my PJs to open the coop and let the dogs out but then promptly get back into my warm, cozy bed.
Total side note: all 5 of our chickens sleep on the top roost all snuggled together during winter and it's the cutest thing ever. But when it's not cold, they make poor Fiona (the biggest but the youngest chicken) sleep on the bottom roost. Mean girls.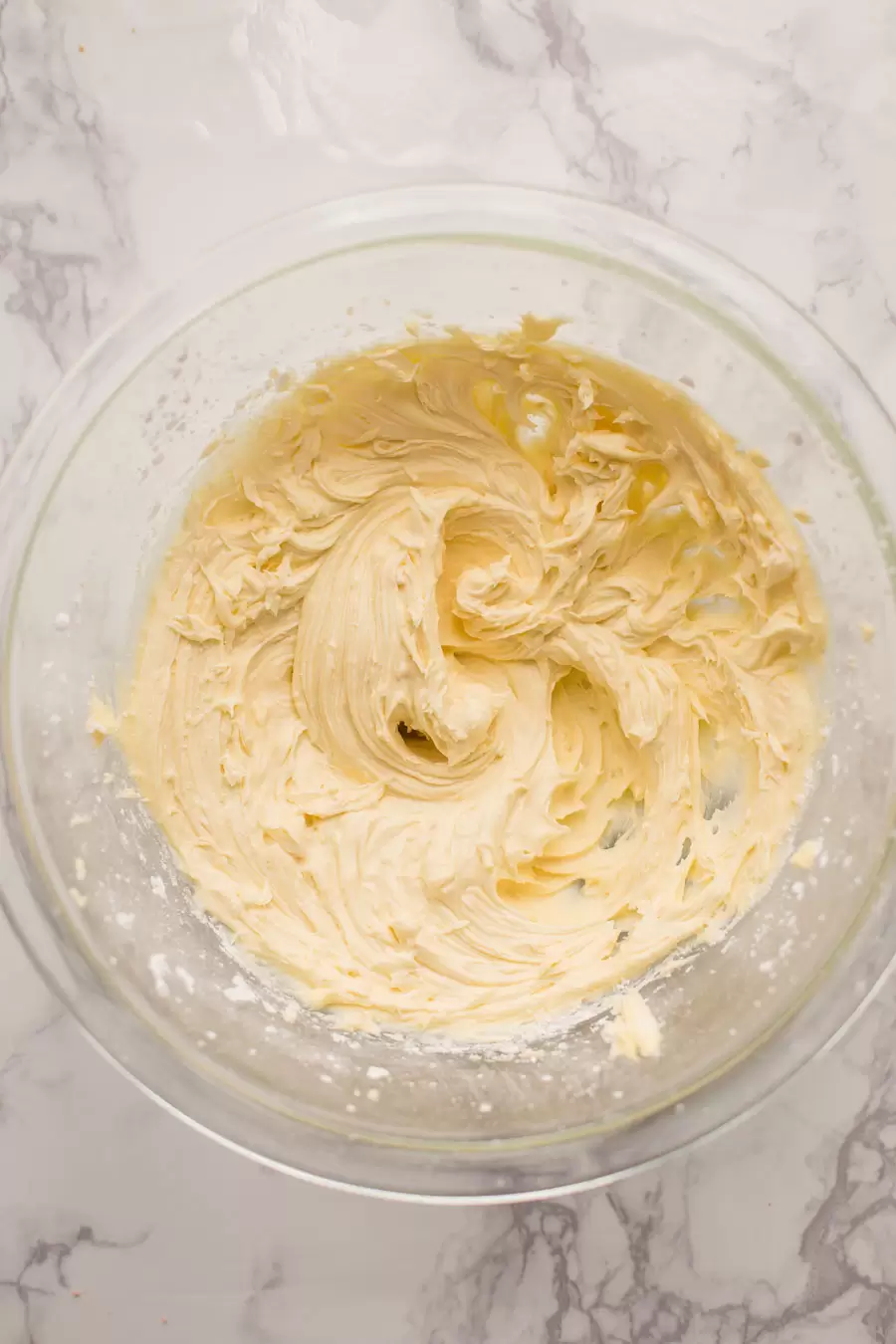 As promised, I'm here today with the super simple and super yummy Vegan Frosting recipe that was featured in the sugar cookies recipe from Wednesday. This recipe is admittedly nothing revolutionary. It's essentially regular frosting made with vegan butter. But it's delicious and creamy and the perfect amount to LIGHTLY frost a big batch of cookies.
While I do like frosting, I'm NOT a fan of baked goods that are drowned in it. Almost always, I scrape all of the icing off my cake/ cupcake/ whatever, and then add a very thin layer back on. I like the taste of it but I don't need to feel like I'm going to have the worlds biggest sugar rush afterwards.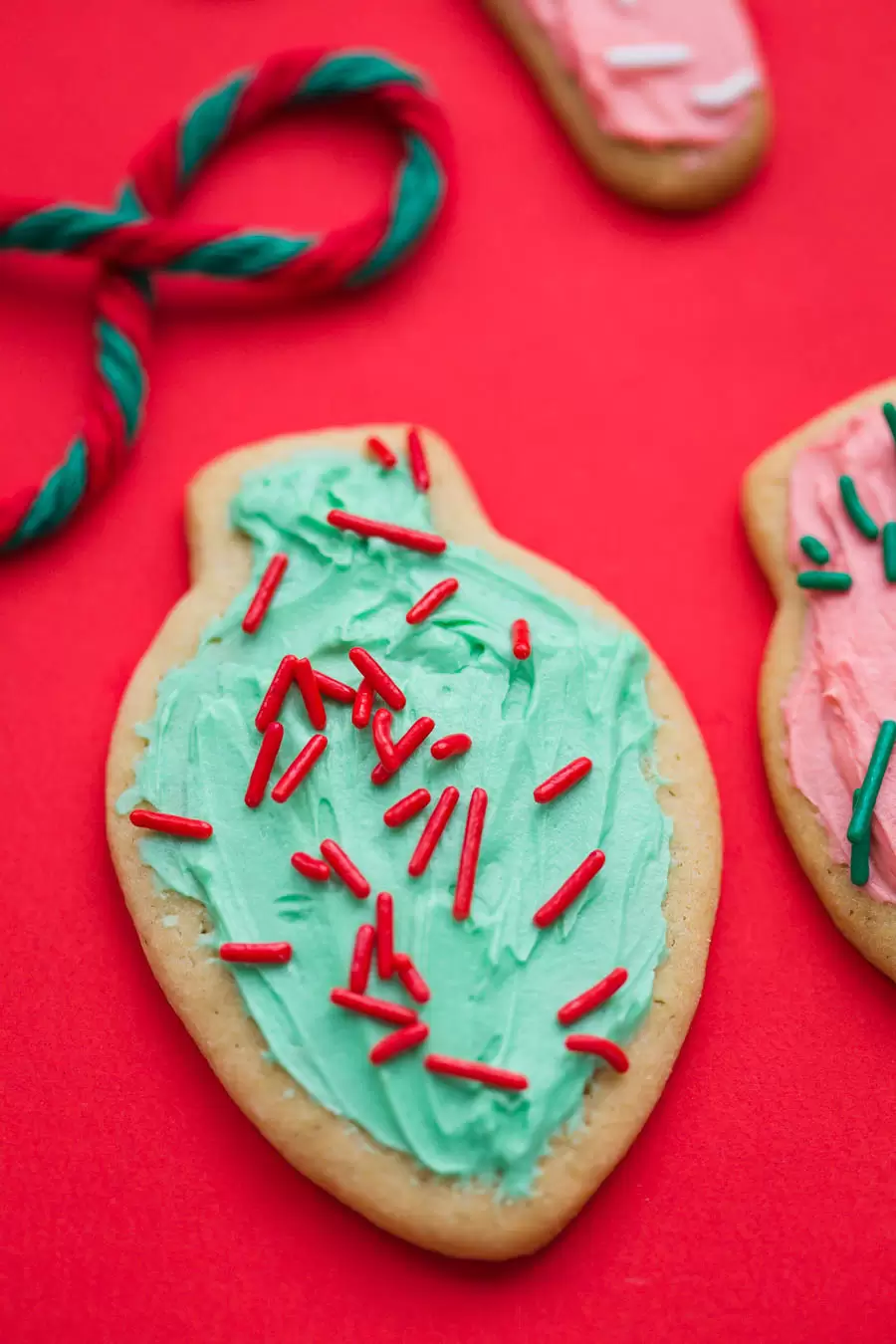 And, lets talk about food coloring for a minute. When I was at the Natural Foods Expo earlier this Fall, I had the privilege of meeting a super awesome company called Color Garden who make plant based food coloring. In doing a little research, I also discovered this company that has some great reviews on Amazon called India Tree. I haven't tried that last one but I'm going to order it soon and give it a try. I'll let you know how I like it.
So, if you don't like typical food dyes but still want something fun for special occasions, give those plant based colorings a try!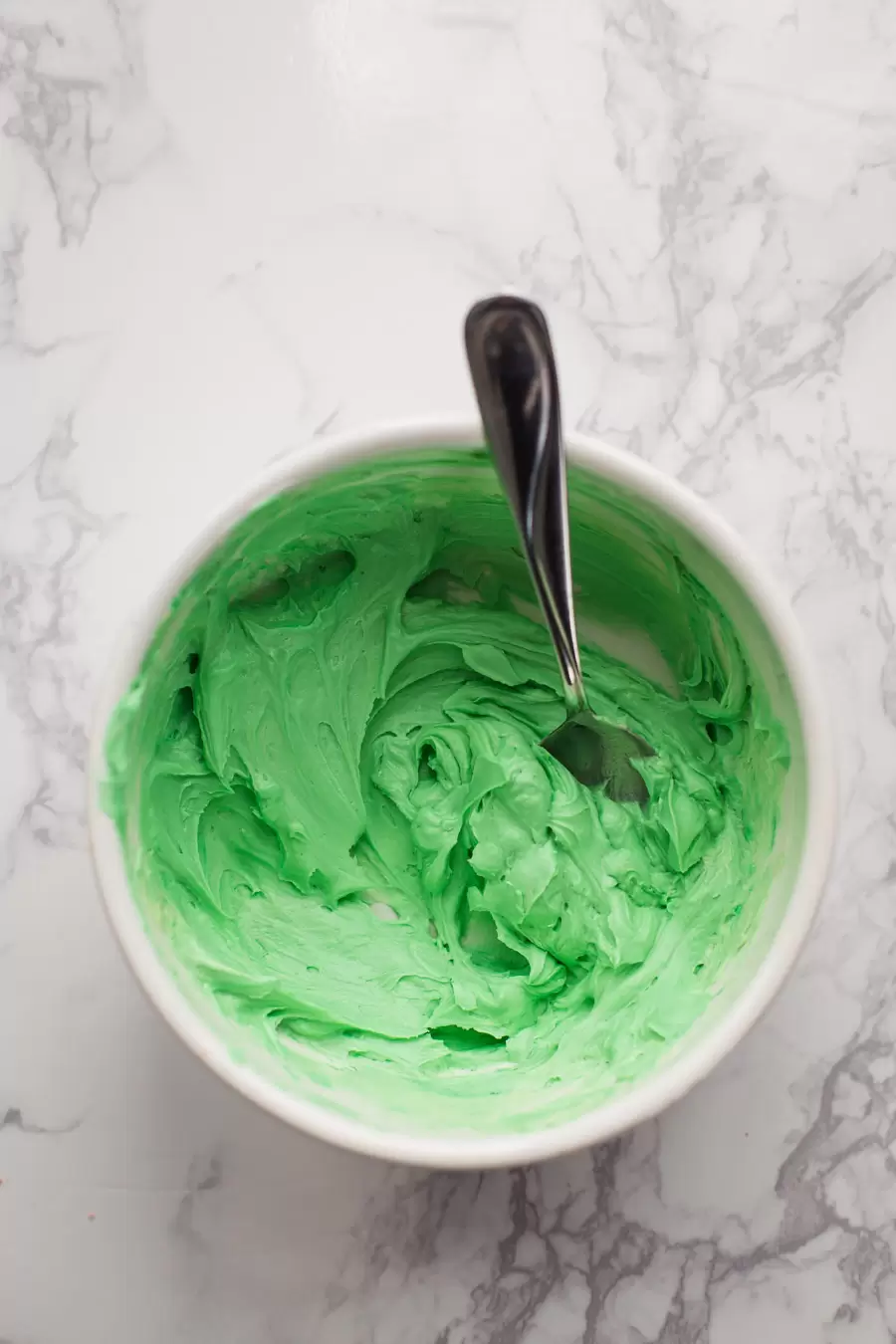 That's all I have for you, today. Go make yourself some delicious sugar cookies and top them with this frosting. I PROMISE you won't regret it. AND, I'll have more cookies coming for you next week (in case you were worried :D).
Have a lovely weekend!
Print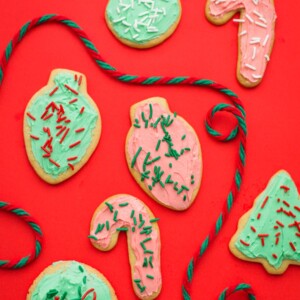 Simple Vegan Frosting
---
Author:

Total Time:

5 minutes

Yield:

about

1 1/2 cups

of frosting

1

x
1

stick (1/2 cup) of unsalted vegan butter SOFTENED(is you can't find the vegan sticks of butter, you can use

1/2 cup

of butter from a tub just the same but get unsalted!)

1

heaping cup of powdered sugar

2 teaspoons

of vanilla extract (could also use almond or peppermint extract!!)
---
Instructions
Combine all of the ingredients in a large bowl and using a hand mixer or a stand mixer, whisk until fluffy and creamy. About 2-3 minutes.
ENJOY!!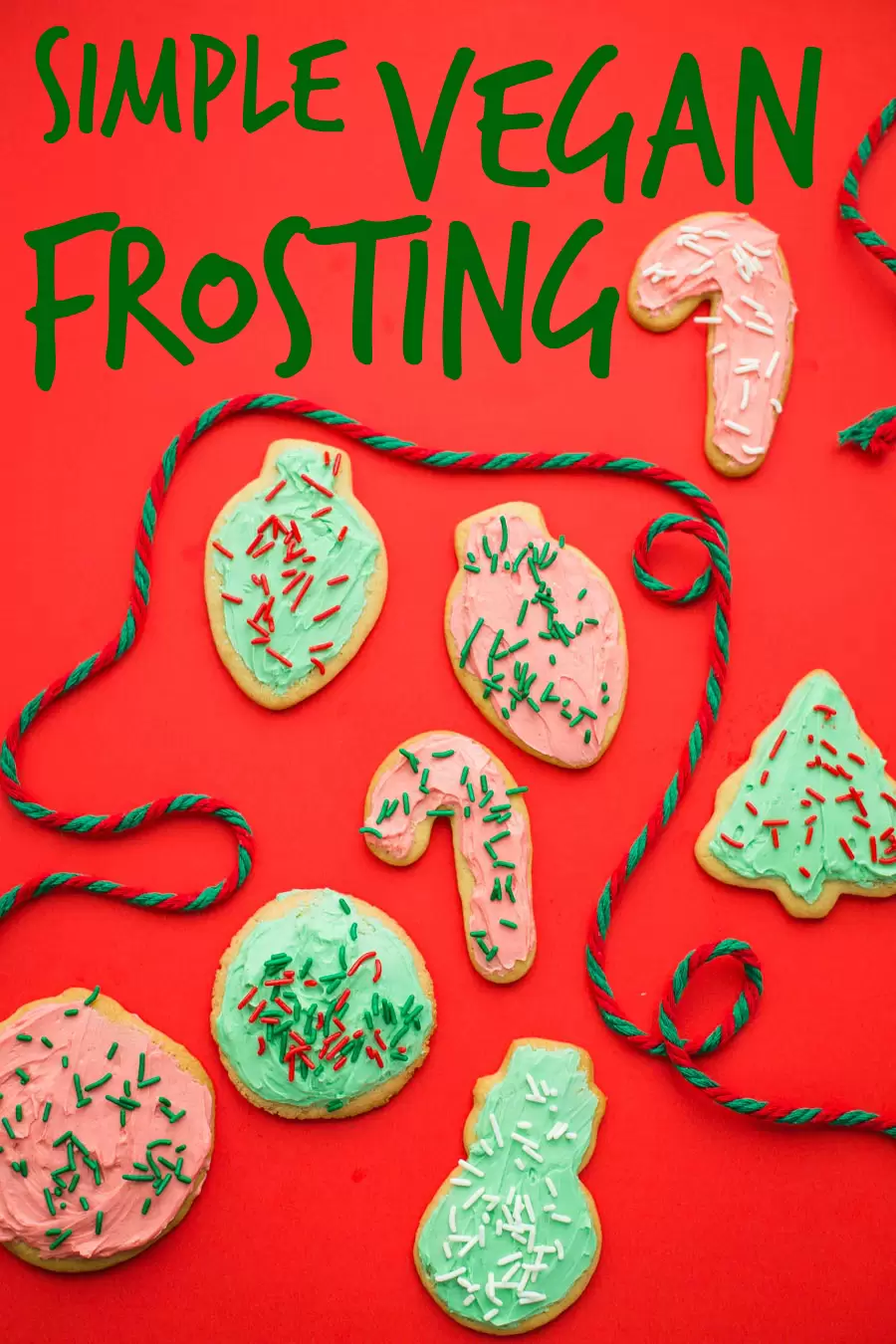 This post may contain affiliate links. Please read my disclosure policy.