Sriracha Popcorn
This post may contain affiliate links. Please read my disclosure policy.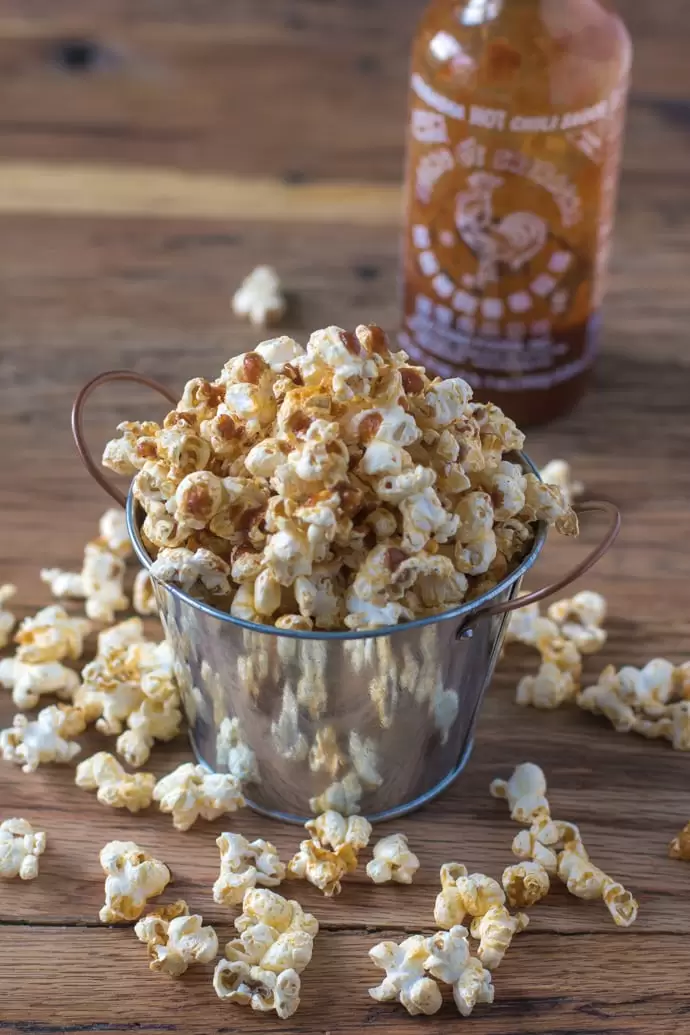 I'm having one of those "stare at the screen trying to find the words" kind of mornings. I have nothing and everything to say it seems. Truth is, I've had this post sitting in my drafts for over a week now and every time that I pull it up to work on it, my mind goes blank. So, here I am today, again, trying to give you words.
However, there's popcorn, with sriracha on it, so, words probably aren't really necessary, are they?
Wanna know something I learned recently? It's surprisingly easy and surprisingly tasty to pop your own popcorn on the stove-top. I didn't know that people actually did that but I did a lot of reading about it and turns out, it can be a rather controversial topic. And by that I mean some people SWEAR by stove-top popcorn and you better not mess with them! Fun side-tip: you can also just put popping corn kernels in a paper bag and pop them in the microwave.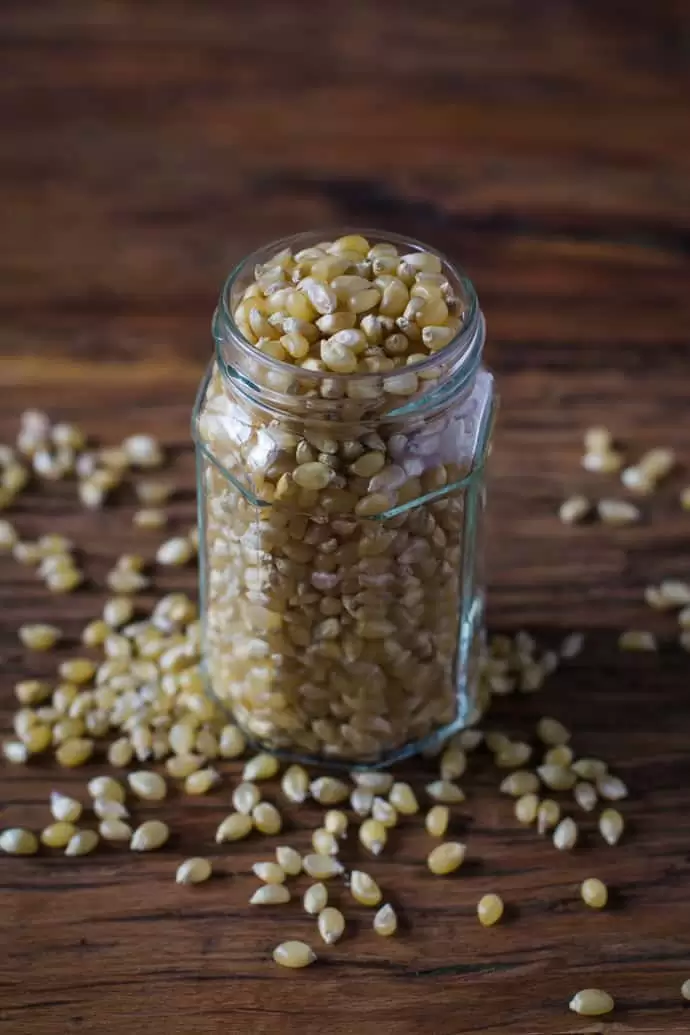 I went for the stove-top method because that seemed fun.
Vegetable (or coconut) oil is added to a large pot along with just a few of the popping corn kernels over medium heat. Once those kernels pop (indicating that the pot is ready), all of the remaining kernels are added in. Shaking the pot occasionally, let the kernels pop until the popping slows down similar to popping a bag in the microwave. This'll take about 5 minutes.
In the end, you'll end up with something a little like this: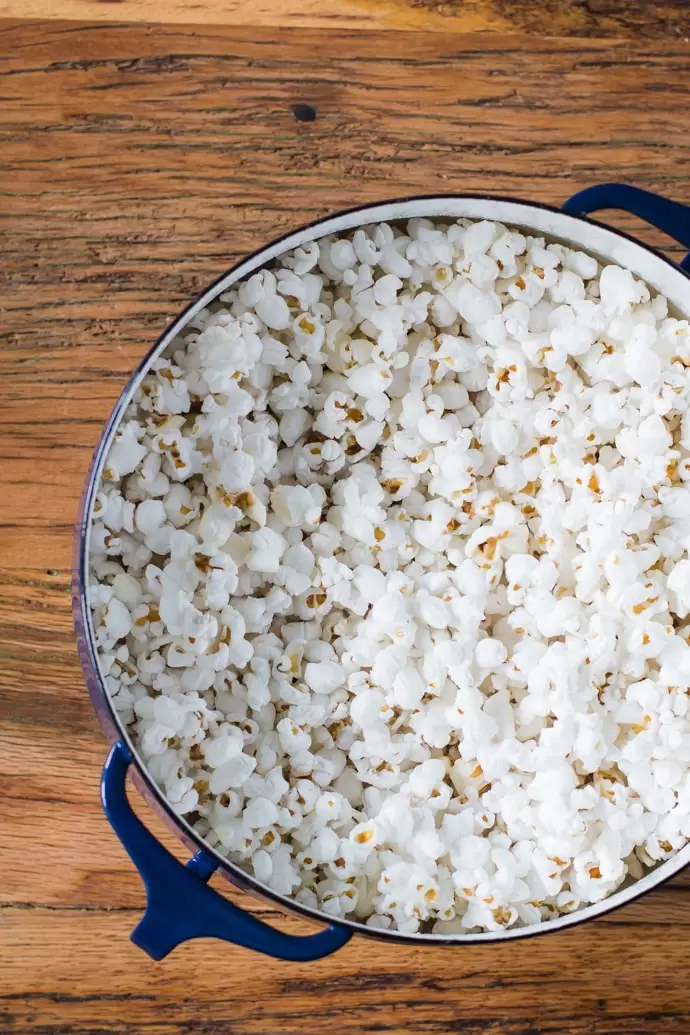 Now all that's left is to melt a little butter and add a little sriracha to it.
Pour the butter/ sriracha mixture over the popcorn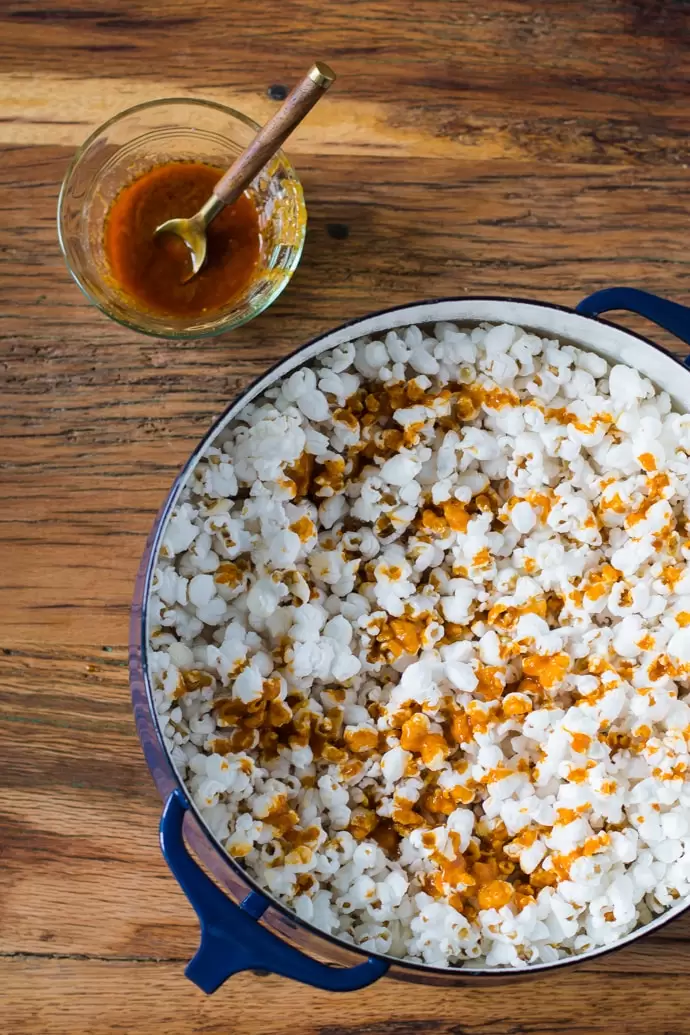 And toss to coat well. Salt and pepper to taste although it doesn't really need either.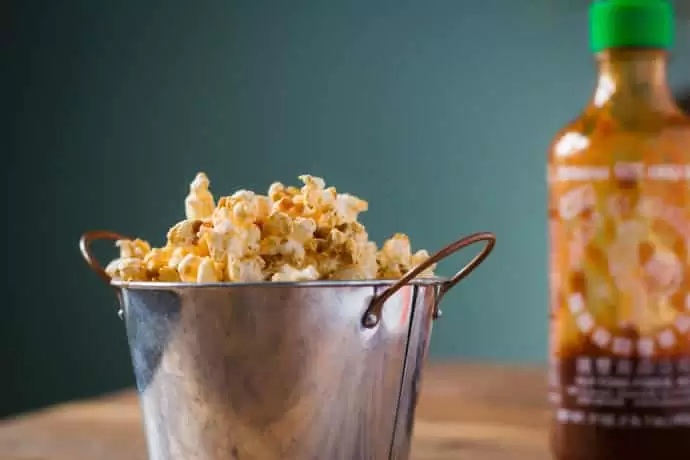 AND, that's all I have for you today, dear friends. I hope you have a lovely Wednesday!
Print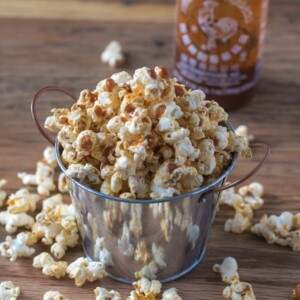 Sriracha Popcorn
---
2 tablespoons

of vegetable or coconut oil

2/3 cup

of popping kernels

3 tablespoons

of butter

3 tablespoons

of sriracha
optional: S&P to taste
---
Instructions
In a large pot over medium heat, add in the oil and THREE kernels of corn.
Once the kernels pop, add in the rest of the popping kernels and cover the pot.
Shaking the pot occasional, let the kernels pop until the popping slows down and it appears that most of the kernels have popped.
Once done popping, take off of the heat and set aside.
In a small bowl, melt the butter and stir in the sriracha.
Pour the sriracha mixture evenly over the popcorn and toss to coat evenly.
Optional: salt & pepper to taste
Not optional: ENJOY!!
Prep Time:

1 minute

Cook Time:

6 minutes
This post may contain affiliate links. Please read my disclosure policy.