Sweet Potato Casserole Pancakes
This post may contain affiliate links. Please read my disclosure policy.
I've wanted to create these pancakes since January. I saw sweet potato pancakes on the menu of a local Nashville restaurant and of course I thought "What could make sweet potato pancakes even better?? Tons more sugar, naturally!". However, I forced myself to wait until a more seasonally appropriate time for sweet potato casserole.
And alas! We have arrived at such time that sweet potato casserole (pancakes) will be more widely accepted by the masses (I hope).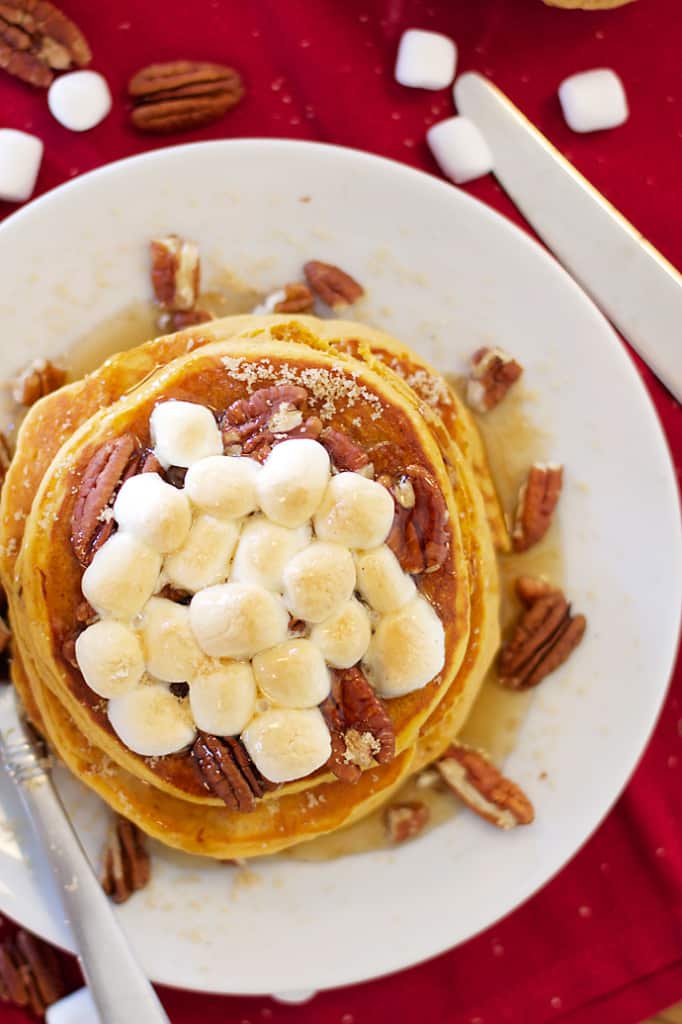 Every year at Thanksgiving, all of the kids in my family draw names for secret Santa giving them a month to buy their gift. The adults, on the other hand, participate in a simple game of dirty Santa with a $10 max gift price. You've entered true adulthood when you make the decision to participate in the adult dirty Santa as opposed to the kids secret Santa where the gift price is a bit higher and you'll actually get something you know you want.
My first year of college I thought that I could be a true adult and participate in the adults game. Then I regretted it and spent the next few years in the kids secret Santa pool again.
However, once college was over, I knew that I had to be an adult. Or, at least try. And, as an "adult" in the family, I knew that I should also start contributing to the large buffet of food that we have at both Thanksgiving and Christmas every year. Because up until just a few years ago, I was a freeloader at all family functions. I showed up and I ate.
So, the first year of true "adulthood", I brought sweet potato casserole to Thanksgiving. And then the next year, when asked what I would like to bring, I just stuck with tradition and again brought sweet potato casserole. So, all of this to say: I'm a pretty big fan of sweet potato casserole. Combine that with breakfast and I'm just in love.
These pancakes are pretty easy. Basically, just make regular pancakes and then add in some sweet potatoes and a few extra spices. I love easy.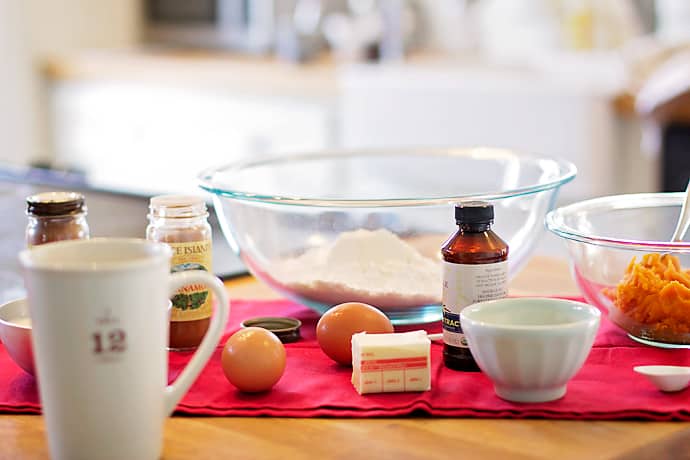 While the sweet potatoes are cooking in the microwave (lazy), we'll gather all of our supplies and mix the dry ingredients.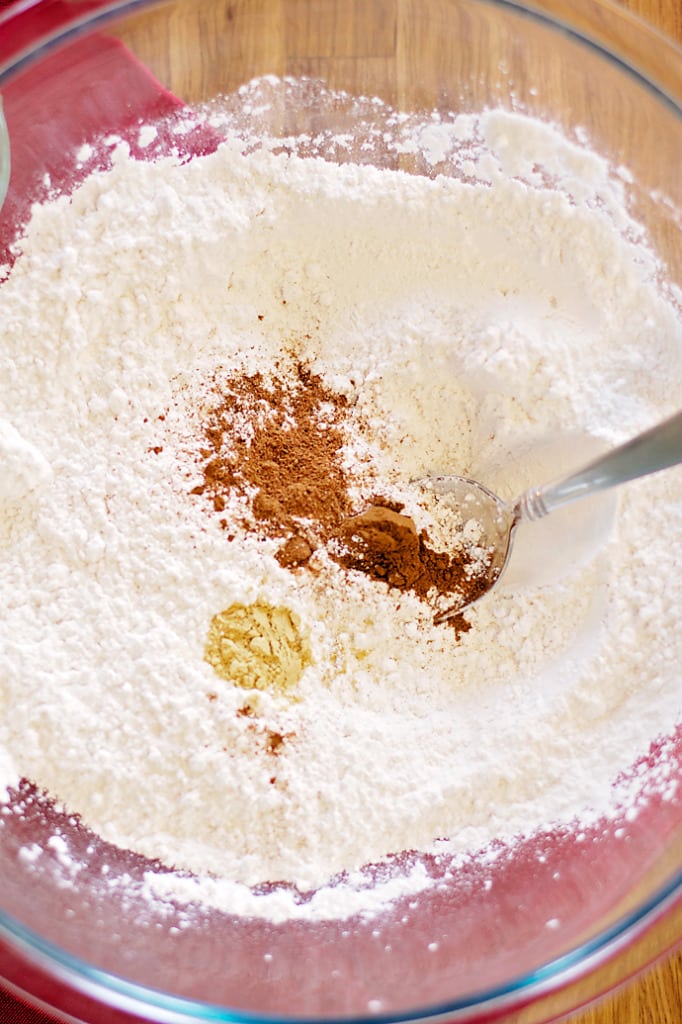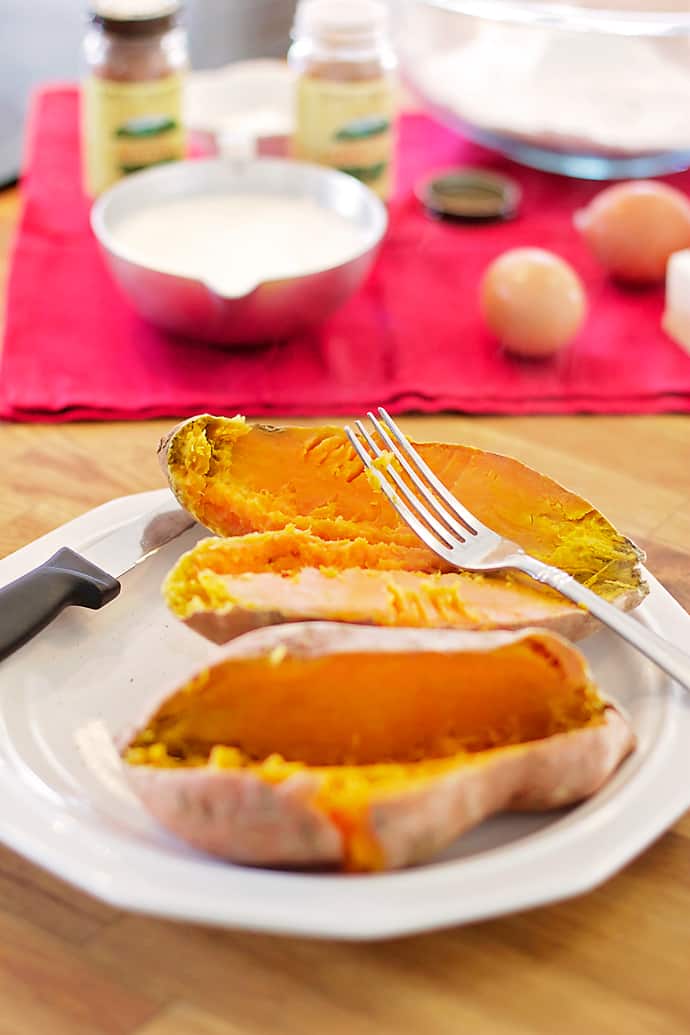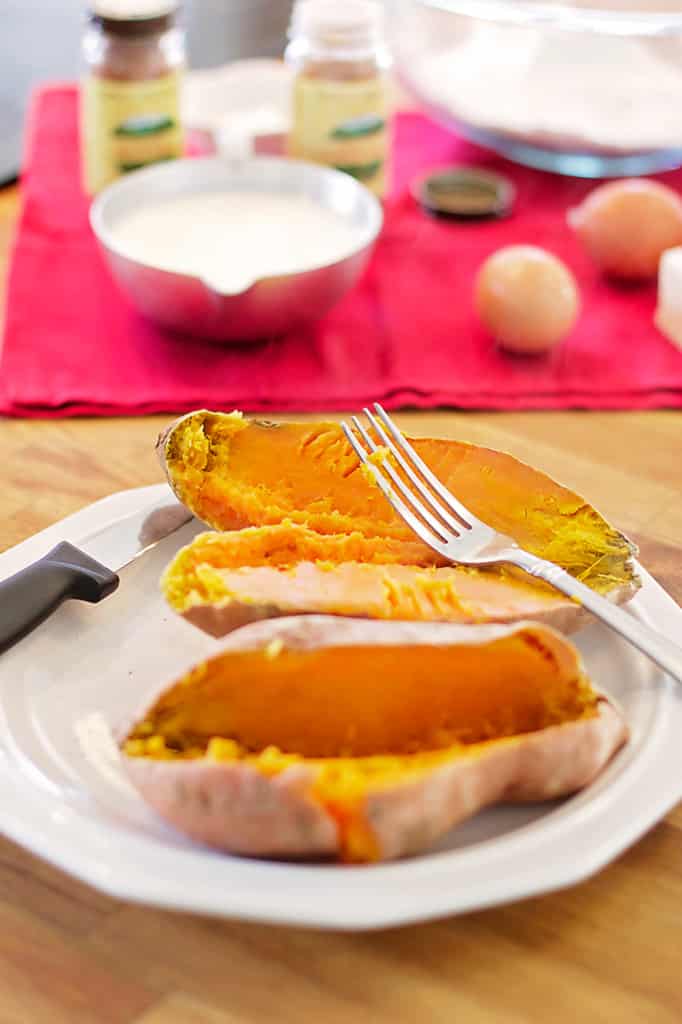 Once the sweet potatoes are fully cooked, discard the skin and mix the sweet potatoes with melted butter.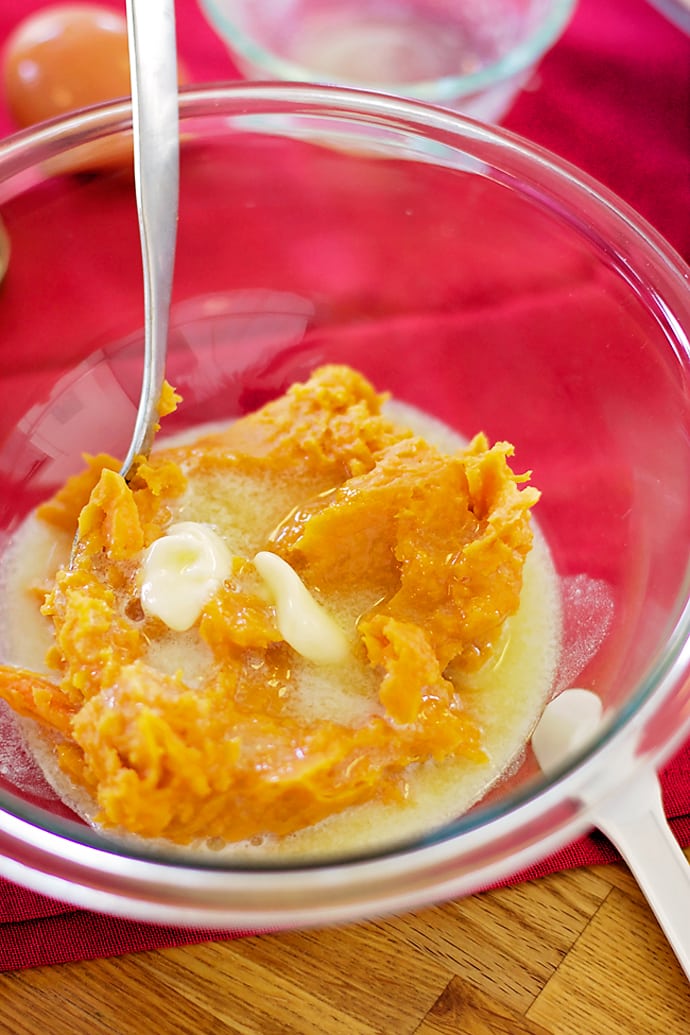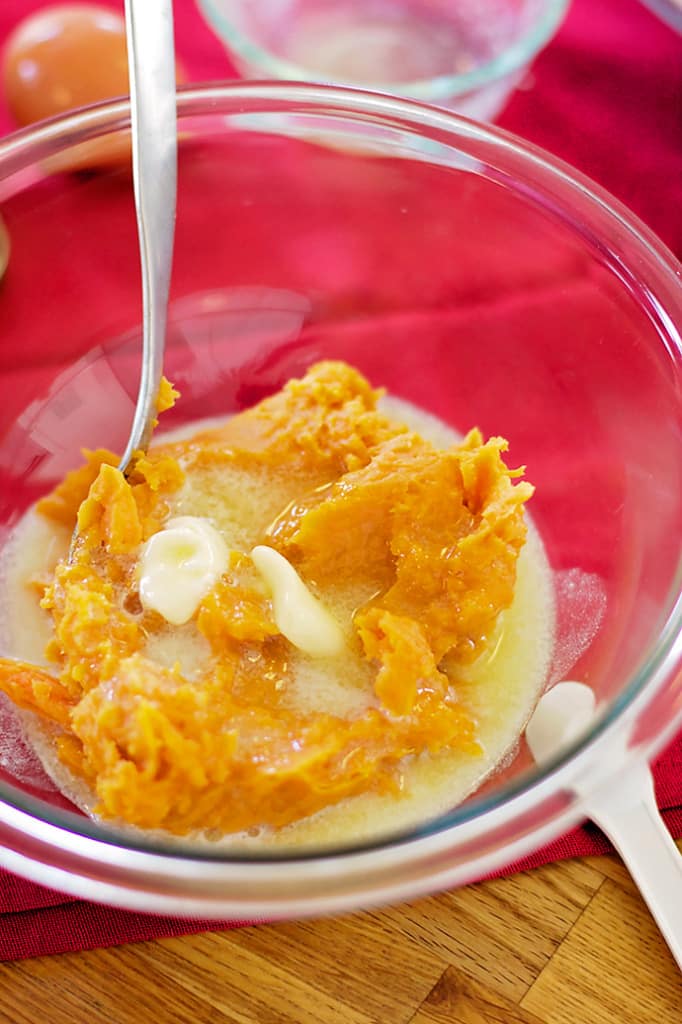 If you want (and I recommend it), you can process your sweet potatoes for a quick minute to make them extra smooth and to eliminate any lumps.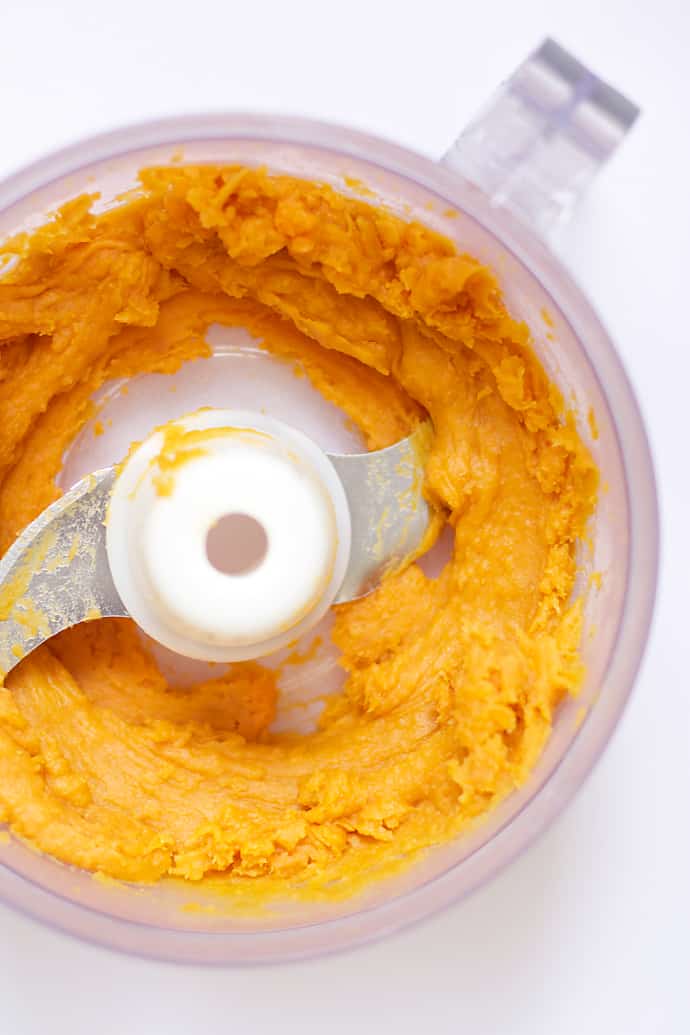 In another bowl, you'll mix together all of your wet ingredients, adding in the sweet potatoes at the end. The wet will then be added to the dry ingredients.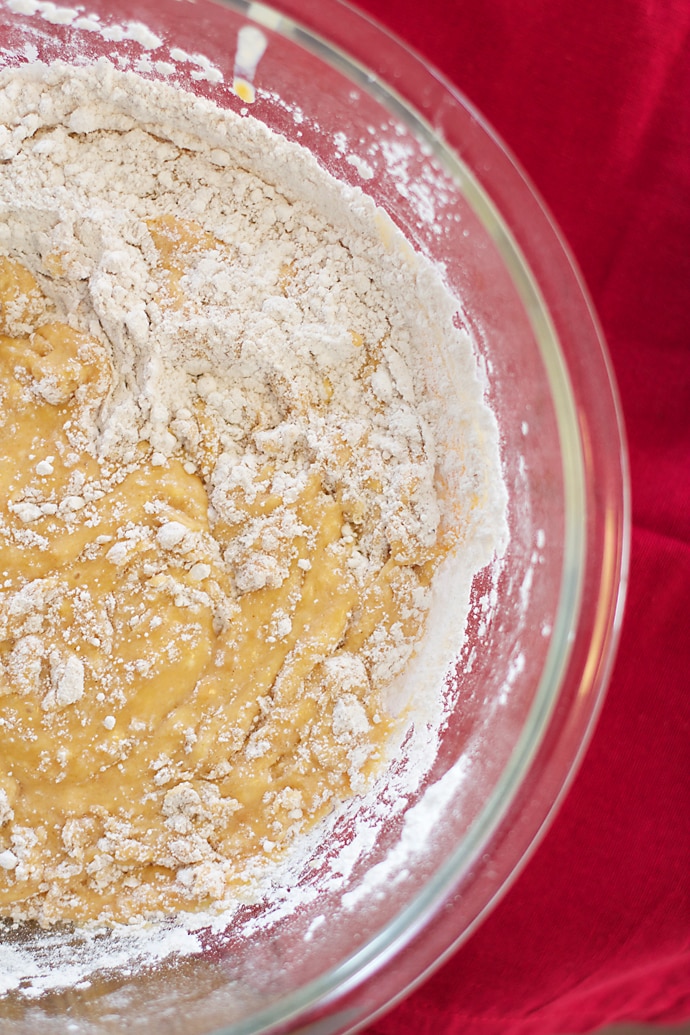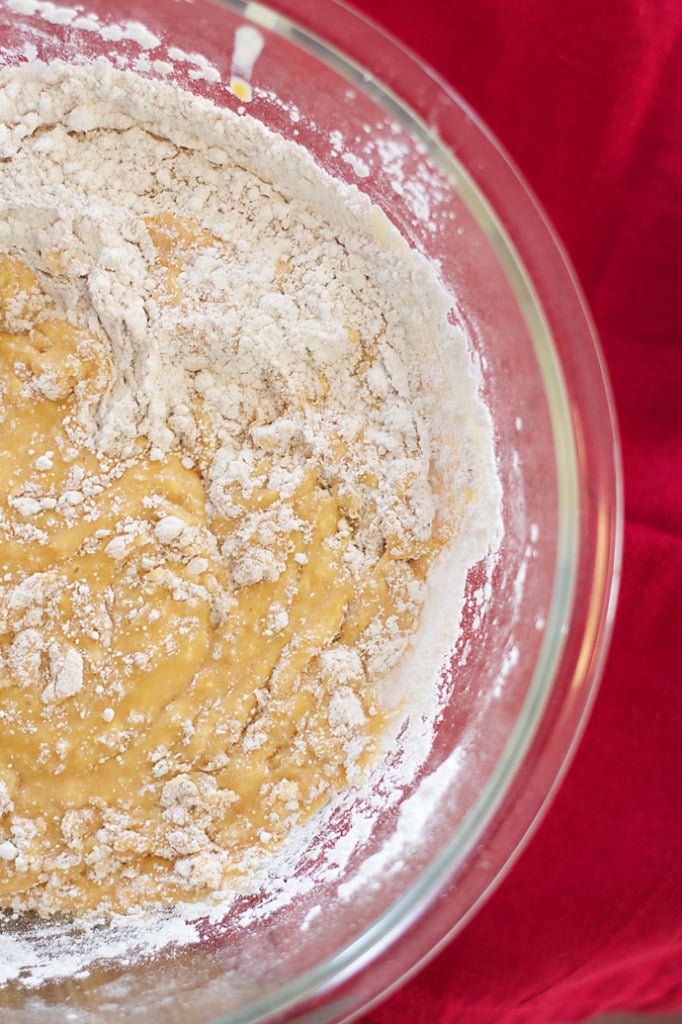 And thoroughly stirred until nice and creamy!
In 1/4 cup increments, sweet potato pancakes will be cooked on a griddle. I've found that these take a bit longer to cook than regular pancakes so BE PATIENT. I know, it's hard.
Once the pancakes are almost done, we'll take a couple that are already finished, top them with pecans and marshmallows and let those sit in the broiler for a few minutes. We've got to get the marshmallows nice and toasted!
NOTE TO SELF: Don't put Stephen in charge of the broiler. Case in point: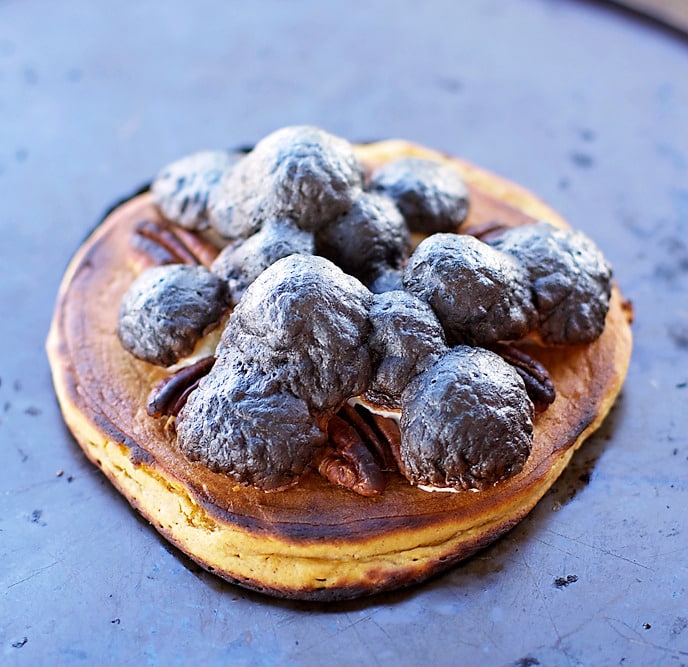 In his defense, I had decided, without informing him of the plan, to put the broiler on high and to place the pancakes on the bottom shelf so it would take them a good few minutes to toast.
That's better. Lightly toasted marshmallows, just like I dreamed.
Just top with a dusting of brown sugar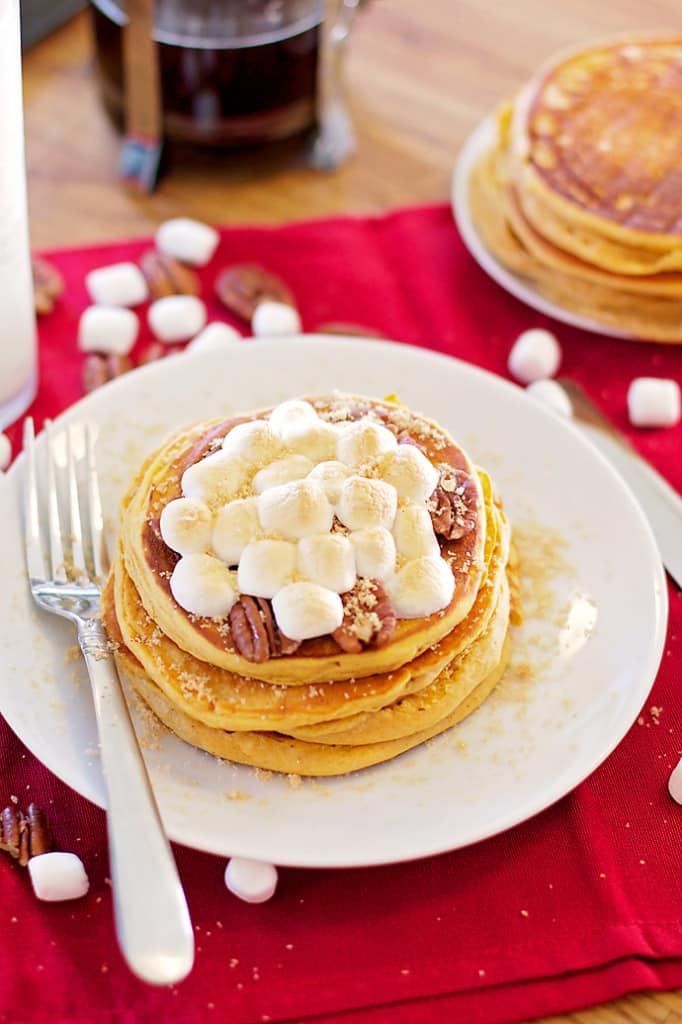 Drown in maple syrup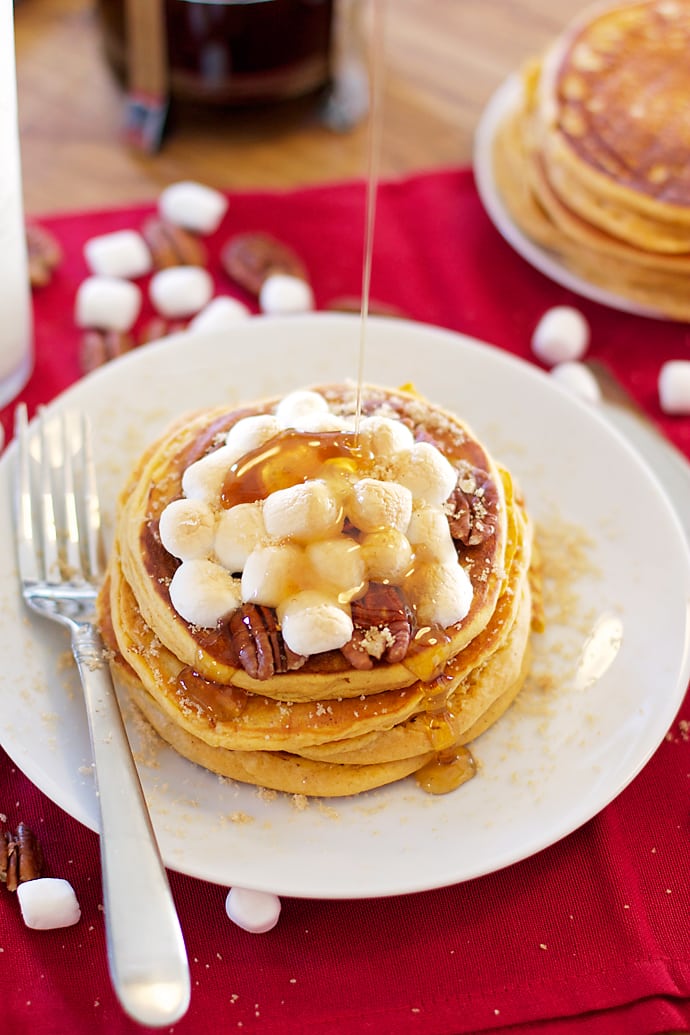 And ENJOY! :)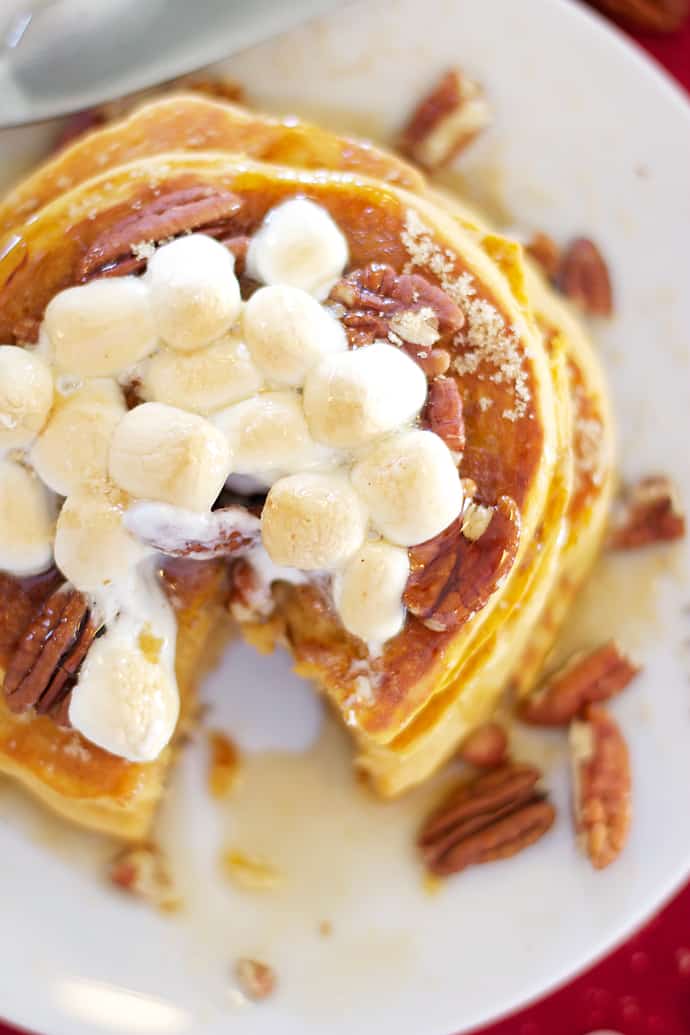 This is quite possibly one of my absolute favorite recipes that I've ever blogged about. I wish you all could eat these right now so you could share in the yumminess with me. Mmmm. SO GOOD.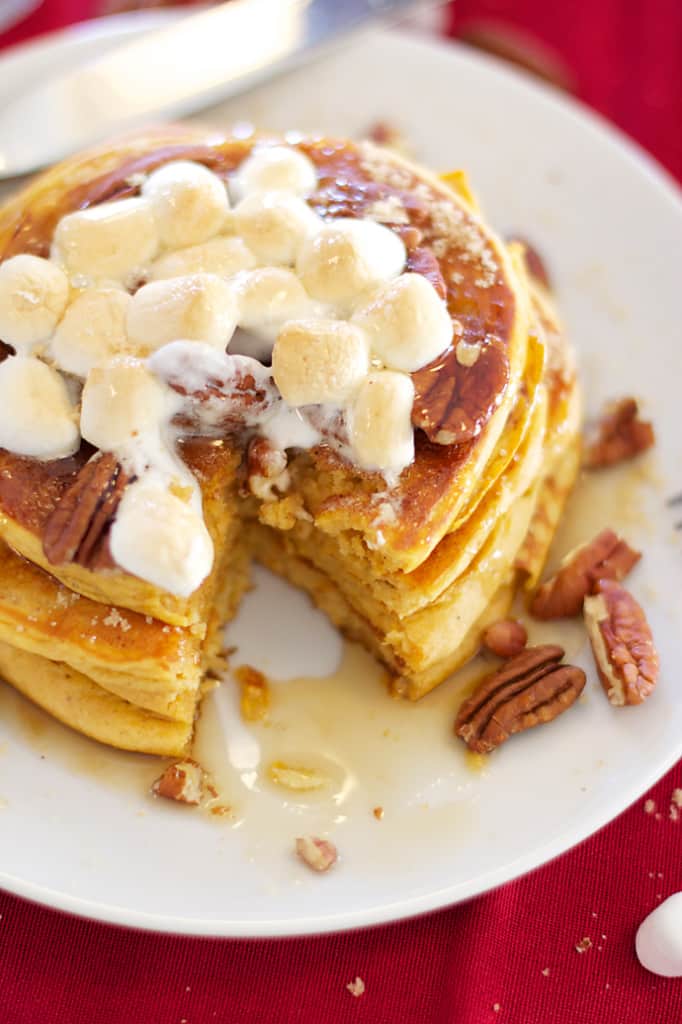 We unfortunately don't have a guest room at our house but I really want one just so that I can have guests over and make them these pancakes in the morning.
Print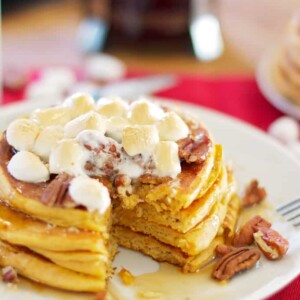 Sweet Potato Casserole Pancakes
---
For Pancakes:
2

medium sweet potatoes, cooked

1 1/2 cups

of all-purpose flour

3 tablespoons

of sugar

1 1/2 teaspoons

of baking powder

1/2 teaspoon

of salt

1 teaspoon

of ground cinnamon

1/2 teaspoon

of ground ginger

1/2 teaspoon

of ground nutmeg

1 1/2 cups

of milk (you can use unsweetened almond milk)

3 tablespoons

of unsalted butter, melted

2

large eggs

1/2 teaspoon

of vanilla
For Topping:
Pecans
Brown Sugar
Mini Marshmallows
---
Instructions
Cook sweet potatoes. I put mine in the microwave for about 10 minutes. Remove skins. Optional: Process sweet potatoes in a food processor for a minute to make them extra creamy.
Combine dry ingredients for pancakes in a large bowl and set aside.
Combine wet ingredients and then fold in sweet potatoes.
Add the wet ingredients to the large bowl with the dry ingredients and mix thoroughly.
Using a 1/4 cup measuring cup, pour 1/4 cup of the batter onto a pre-heated skillet.
Cook until golden brown on each side. These take a bit longer to cook than traditional pancakes.
Take one pancakes per person that you are serving and place them on a baking sheet. Top with pecans and mini marshmallows and broil them on HIGH on the bottom shelf of the oven. Broil for ~8 minutes watching carefully that the marshmallows do not burn.
Stack the broiled pancakes on top of plain sweet potato pancakes, sprinkle with brown sugar, and cover in maple syrup and ENJOY!!
Prep Time:

15 minutes

Cook Time:

20 minutes
This post may contain affiliate links. Please read my disclosure policy.