Watermelon Tequila Cocktail
This post may contain affiliate links. Please read my disclosure policy.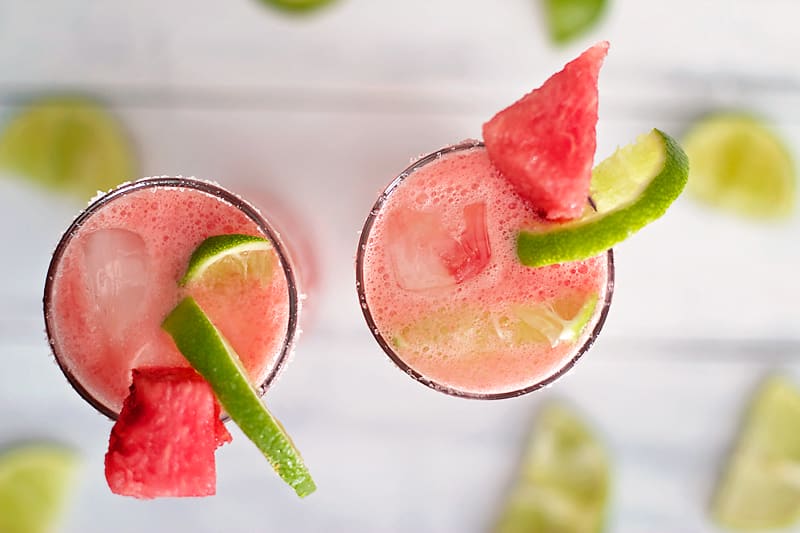 I'm holding on to every last day (every last minute!) of summer. Actually, now would be a good time for me to warn you that I'm the grinch of the Fall season. While others are looking forward to scarves, boots, pumpkin pie, and cooler weather, I'm whining that it's the slightest bit cold and making serious plans (not really that serious) about moving to a place where 65 degrees is considered cold. I just don't take saying goodbye to summer very gracefully.
So, yea. That's what this drink is. Me holding onto summer. We'll leave it at that.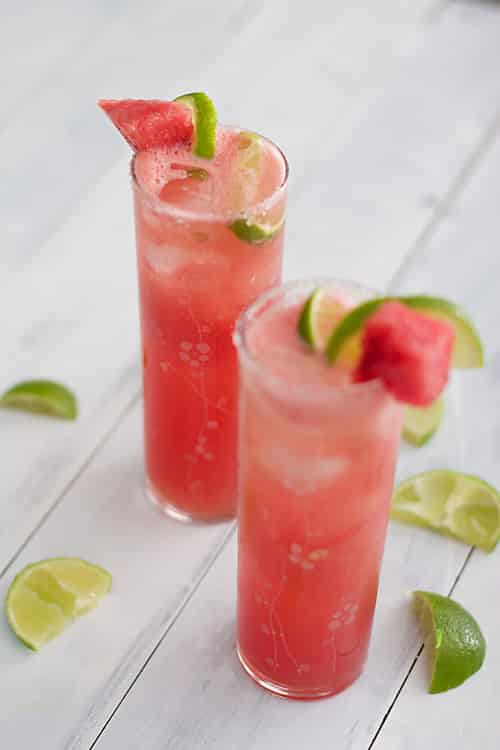 This drink is a "what do I have on hand that I can throw in a glass and make tasty?" drink. Remember that massive amount of tequila that I had lying around the house? Yea, we're gonna use that here.
I started out by making this a watermelon margarita. But then it tasted a bit strong for my liking so I filled the glass the rest of the way up with tonic water. I also added a touch of agave to sweeten it up. The result= YUMMMyyyy and refreshing and perfectly summery.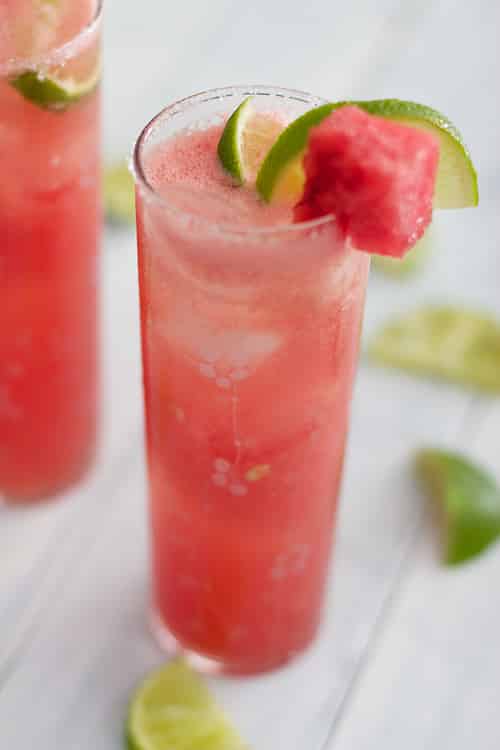 This drink is easy and it's Friday so lets do this and get to enjoying the weekend. Okay?
I started by simply putting my watermelon and lime juice into a food processor (a blender would also work just fine) and processing for about 10 seconds. This resulted in slightly chunky watermelon puree and I was fine with having small bits of watermelon in my drink so I went with it. If you want this drink to be extra smooth, I recommend processing the watermelon for a bit longer. Probably closer to a minute.
Next I poured in the rest of the ingredients (minus the tonic water) and processed for a few more seconds to mix it all together well.
All of the watermelon mixture was poured 2/3 of the way full into a nice tall glass with ice. Then I added tonic water to fill the glass up. Give it a good stir, add your garnish and enjoy summer.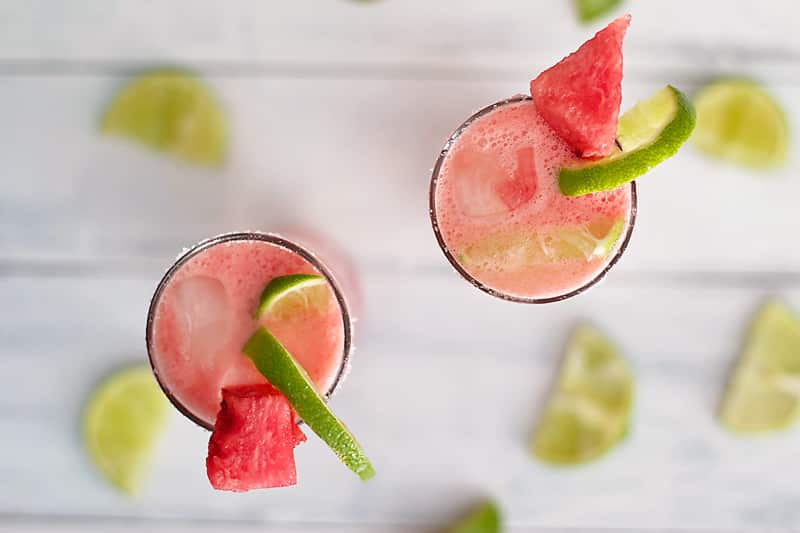 Print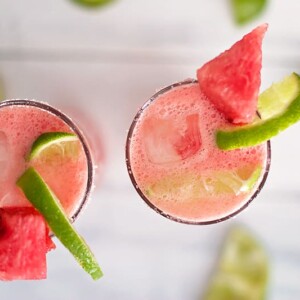 Watermelon Tequila Cocktail
---
Scale
Ingredients
Heaping cup of watermelon chunks
Juice of

1

lime (~

2 tablespoons

of juice)

3 oz

of Tequila
.5 oz of Triple Sec (this isn't absolutely necessary)

1 tablespoon

of agave nectar (plus more if you want it sweeter)
~1/2 cup of tonic water
---
Instructions
Prepare glasses by coating the rims with salt or sugar.
Put the watermelon and lime juice in a processor (or blender) and process for 10-15 seconds. Continue processing for an additional 45 seconds if you want the drink to be extra smooth with no small bits of watermelon.
Add in the tequila, triple sec, and agave and process for an additional few seconds to blend it all together. Add extra agave to taste.
Pour watermelon mixture 2/3 of the way full into a tall glass with ice. Fill glass the rest of the way up with tonic.
Give it a good stir, garnish with lime and watermelon, and ENJOY!!
This post may contain affiliate links. Please read my disclosure policy.