Zucchini Crust Quiche
This post may contain affiliate links. Please read my disclosure policy.
This Zucchini Crust Quiche is low carb and the perfect breakfast quiche for any occasion!
If you kind of vaguely recognize this recipe, it's because it's a recipe that I originally posted almost FOUR years ago. Needless to say, the photos were horrible and the recipe itself wasn't written super well. SO, I'm here today to updated you on the amazingness that is this yummy Zucchini Crust Quiche.
I picked the first zucchini from my garden recently so this recipe just seemed fitting. With that being said, you should probably prepare yourself for quite a few more zucchini recipes in the coming months because as happens every year, I end up with WAY too many zucchini (and tomatoes and cucumbers and green beans).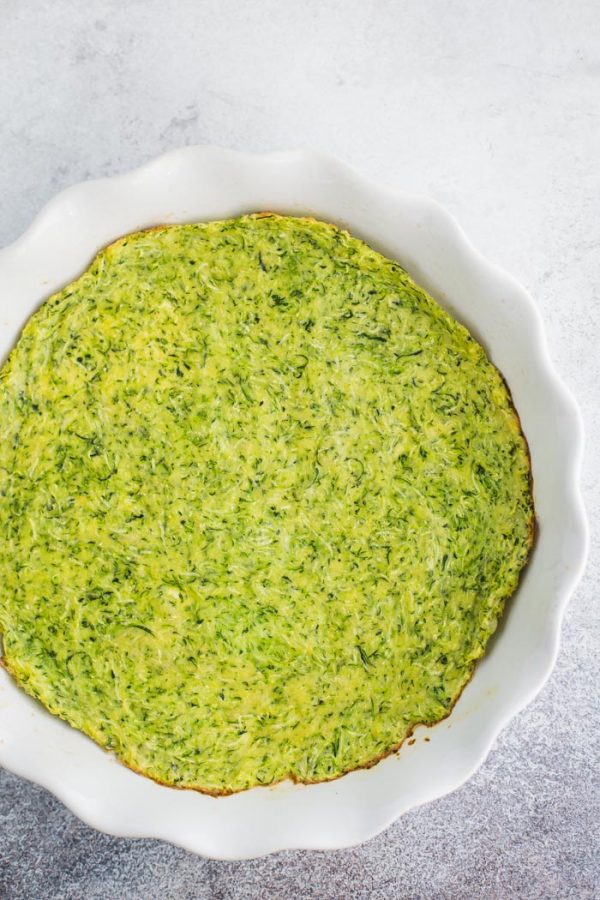 How to Make Zucchini Crust
Getting this zucchini crust JUST RIGHT was a little tricky. My old recipe just wasn't cutting it for my current standards so I had to retest this quite a few times to get it to a place I loved. In the end, doing a bottom only crust was my best bet, so that's what we are doing here. Once it's baked, it's pliable and perfect and I love it SO much!
To make the zucchini crust, you need to get AS MUCH of the moisture out of the zucchini as possible. To do this, I sprinkle the grated zucchini with some salt and let it sit for a while. The salt helps draw the moisture out of the squash. Even with that, it still needs a GOOD squeeze. So next, we'll wrap the zucchini in a towel SQUEEEEEEZE out as much moisture as we can manage. Once you think you've gotten all of the moisture out, wait a few seconds and then squeeze it a few more times.
Put the zucchini in a bowl and then mix in your flour and egg. That gets put into a greased pie pan and baked for a bit to firm up. Once it's a bit browned around the edges, we're ready to make the Zucchini Crust Quiche!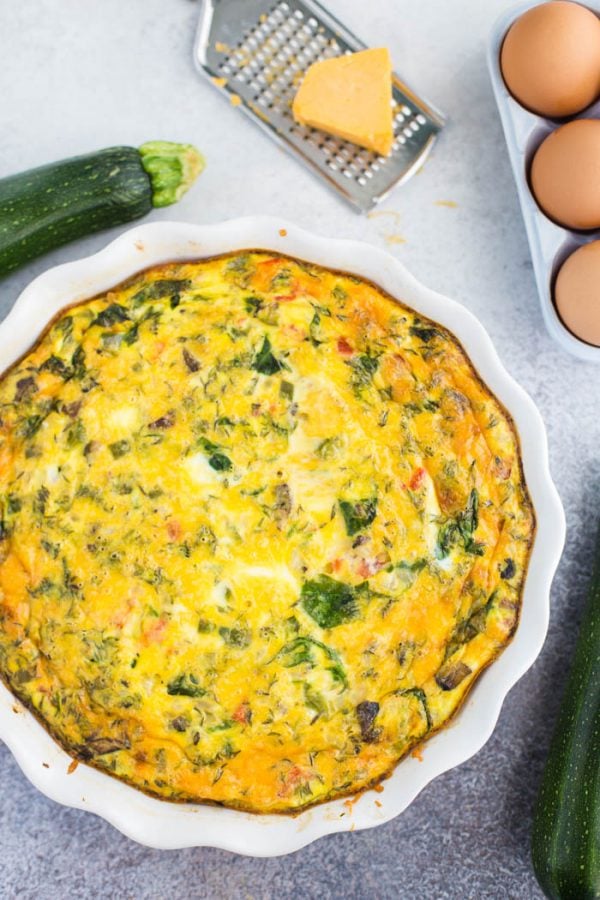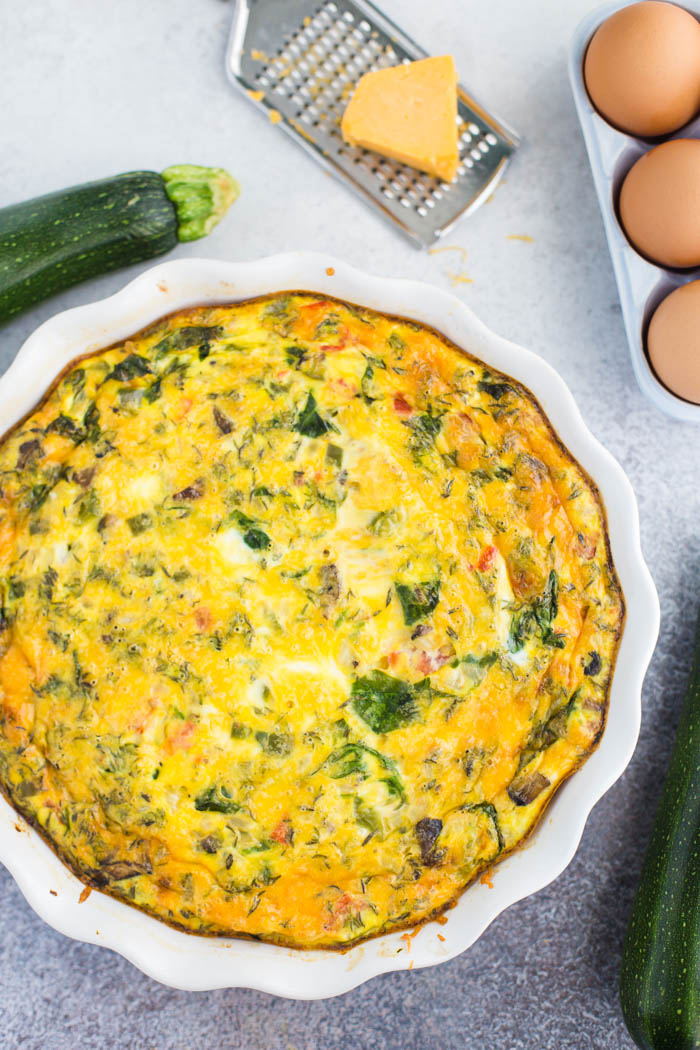 How to Make Zucchini Crust Quiche
Once your crust is ready, we're most of the way there!
We're going to quickly saute our veggies and add them into the crust with a bit of cheese and then pour in the egg mixture (eggs, milk, spices) and then top with a bit MORE cheese :) Never too much cheese on a quiche!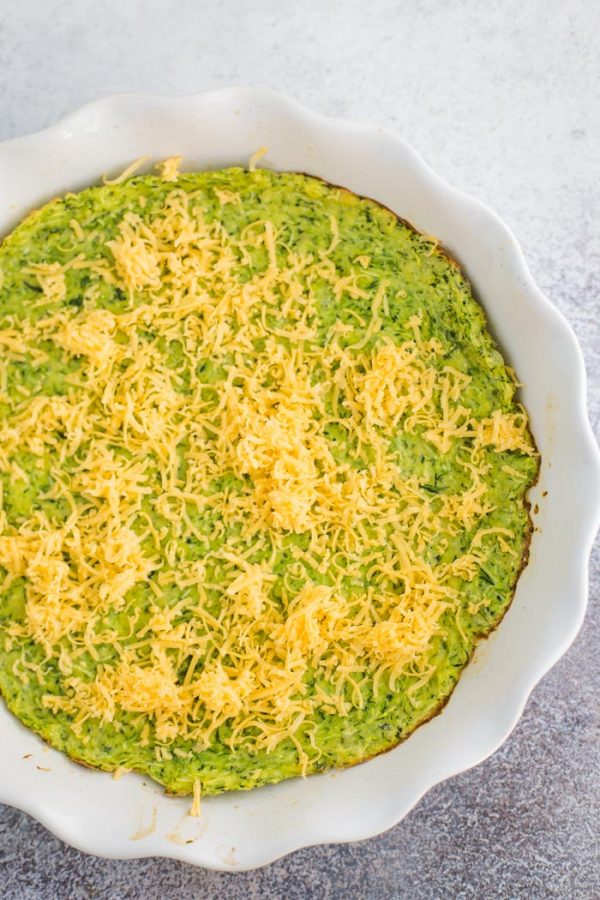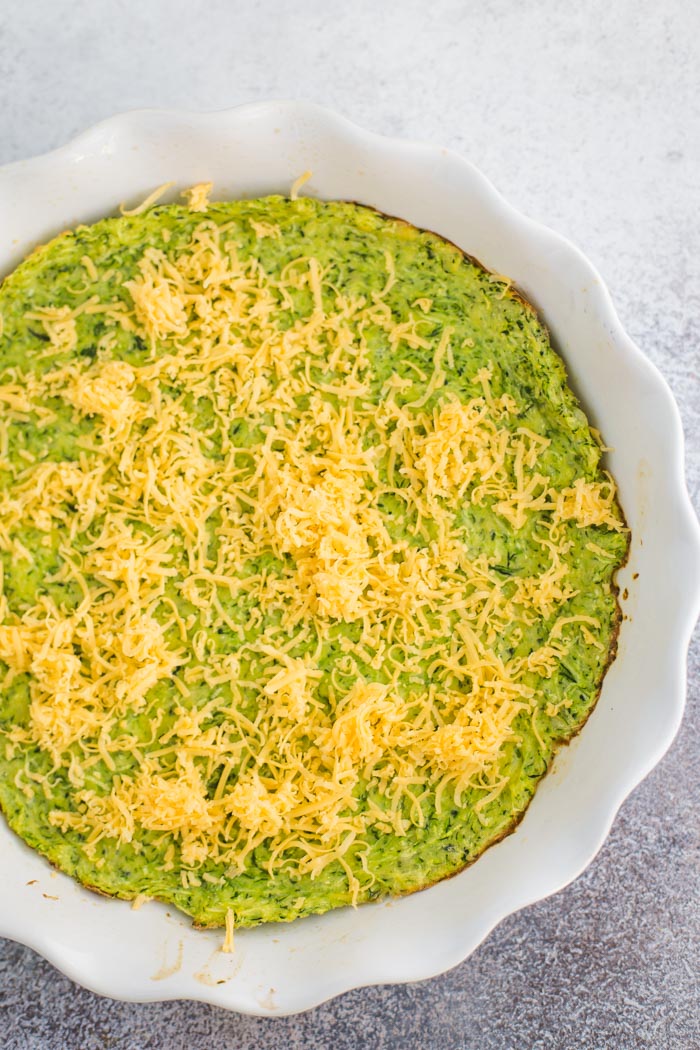 Then it just needs a good rest in the oven and it's ready!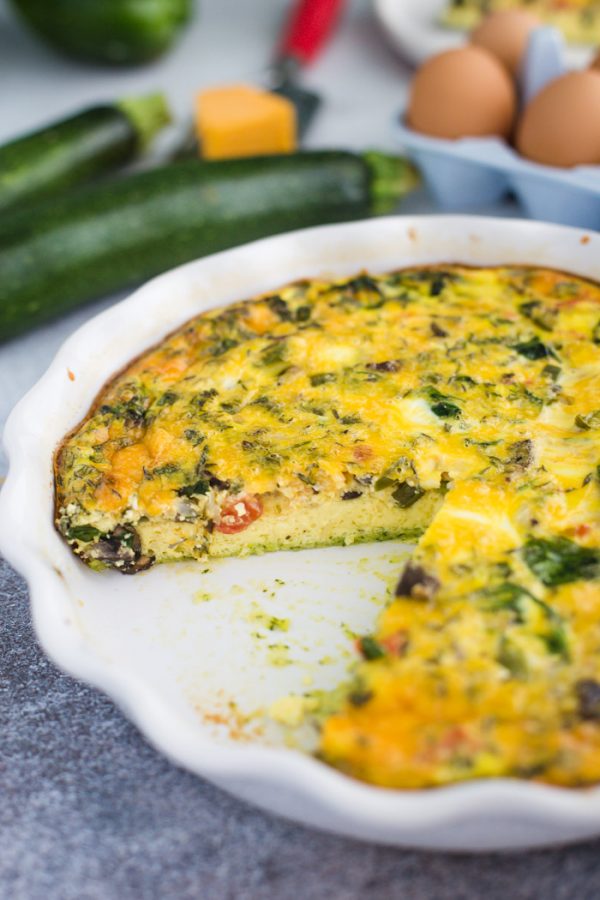 I'm really excited for you to try this crust!! Please send me pics of how it turns out!
Have a lovely weekend, friends!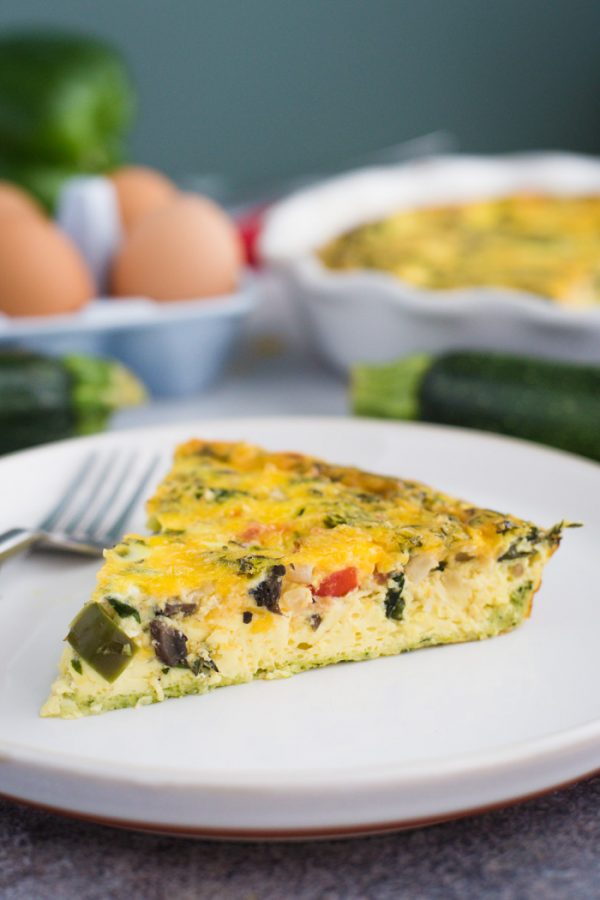 Print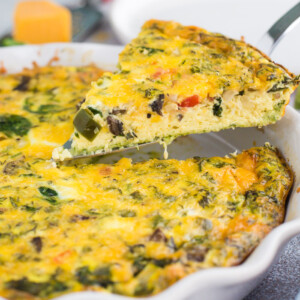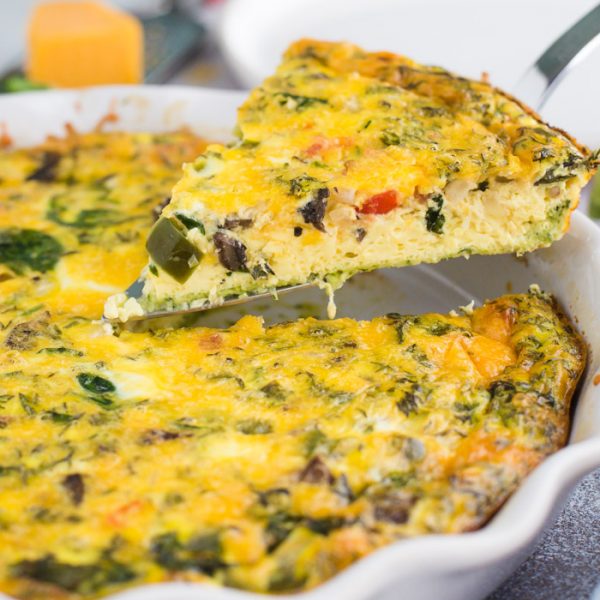 Zucchini Crust Quiche
---
For crust:
2 cups

grated and packed zucchini (measure before you squeeze out the moisture), about 2 small zucchini

2 teaspoons

salt

1/3 cup

flour

1

egg
For filling:
6

eggs

1 cup

milk

2 tablespoons

fresh thyme, chopped

2/3 cup

tomato, diced**

1/2 cup

onion, diced

2

big handfuls of spinach, chopped
~1 cup of grated cheddar cheese (or other cheese or choice)
6 slices of cooked bacon, cut into 1 inch pieces
**These veggies measurements are not exact. You can really put more or less as you wish. You mainly just want to end up with about 2 cups of sauteed veggies in the end.
---
Instructions
Pre-heat oven to 375 degrees F and lightly grease a pie pan.
(for next few steps on preparing zucchini, see pictures from this post)
Shred zucchini using the shredding attachment to a food processor or a box grater (using the finer shred option). Place in a large bowl.
Sprinkle zucchini with 2 teaspoons of the salt, toss well, and let sit for 10-20 minutes. This draws out a lot of the water from the zucchini so that the crust won't end up soggy.
Place the zucchini in a dish towel or cheese cloth and ring out AS MUCH of the moisture as you can. When you think you've gotten it all out, give it a few more squeezes.
Moisture removed, place zucchini in a medium bowl and thoroughly mix in the flour and egg
Put the zucchini mixture into the pie pan and evenly spread it out to the cover the dish. Bake for 30-40 minutes or until nice and browned.
While crust is baking, put your veggies in a pan to saute and prepare your egg filling….
In a large bowl, whisk together 6 eggs, a cup of milk, thyme, and S&P.
Layer half of the cheese on top of the crust and then evenly spread out half of the bacon on top of that.
Pour the egg mixture into the pie crust followed by the sauteed vegetables, evenly spread out.
Top with the remaining cheese and bacon.
Bake quiche for 35-45 minutes until firm.
ENJOY! You earned this breakfast!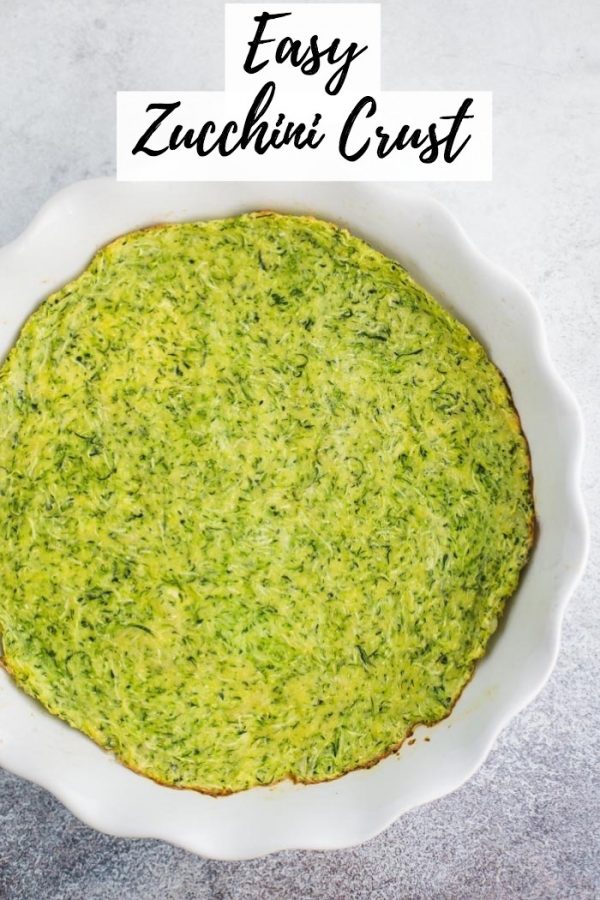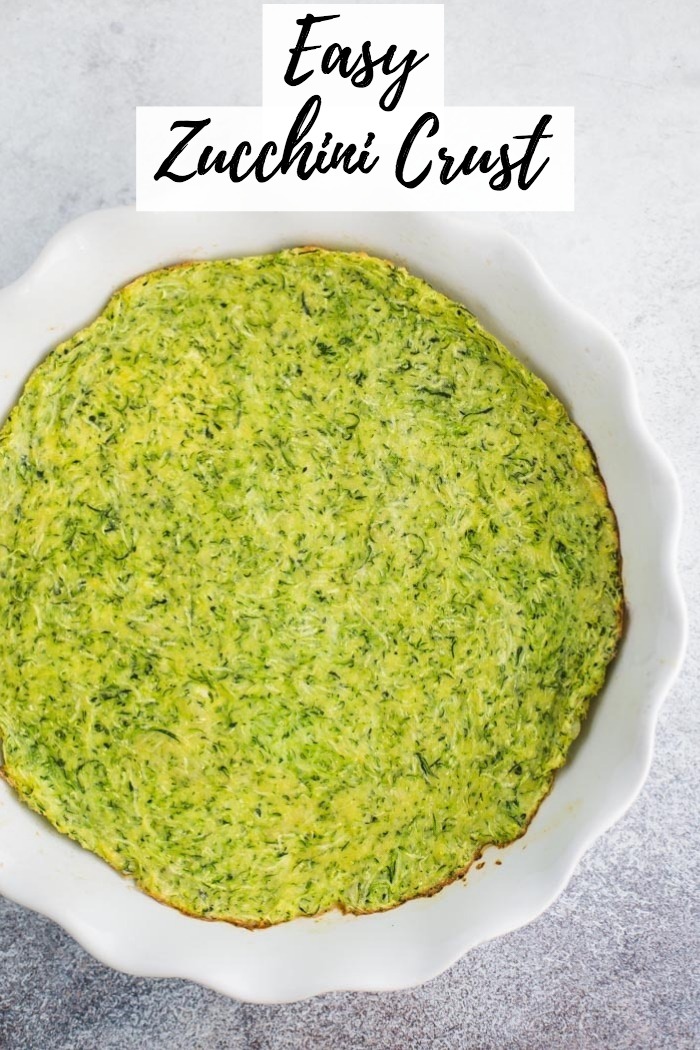 This post may contain affiliate links. Please read my disclosure policy.